Is your brand focused on engaging with professional audiences so you can do business with them? Then posting content on LinkedIn is a must for you.
While these professionals that you want to do business with are likely on other social media channels as well, it is important to engage with them when they are in their right mindset so you can generate favorable results. With Vista Social, not only can you schedule content on Linkedin, but we also provide comprehensive reporting and the ability to respond to comments and messages!
In this article, we will discuss content scheduling on LinkedIn via Vista Social including our supported content types, posting features, limitations, and some publication examples.
Content types that can be published via Vista Social
| | | | |
| --- | --- | --- | --- |
| Content-Type | Supported | Content-Type | Supported |
| Text only post | ✅ | Single GIF post | ✅ |
| Text w/ in-line link | ✅ | Single video post | ✅ |
| Text w/ link preview | ✅ | Multiple video post | ✖️ |
| Text w/ link + image | ✅ | Post w/ call-to-action button | ✖️ |
| Single image post | ✅ | Post w/ first comment | ✅ |
| Multiple image post | ✅ | Post w/ like | ✅ |
| Carousel post | ✖️ | Post w/ tagging | ✖️ |
Media requirements for LinkedIn
Images
Images with less than 36152320 pixels
JPG, GIF, and PNG formats
GIF format supports up to 250 frames
Videos
Max file size: 200MB
Minimum file size: 75KB
Minimum video duration: 3 seconds
Resolution range: 256x144 to 4096x2304
Aspect ratio: 1:2.4 - 2.4:1
Frame rates: 10fps - 60 fps
Bit rates: 192 kbps - 30 Mbps
Supported formats: ASF, AVI, FLV, MPEG-1, MPEG-4, MKV, QuickTime, WebM, H264/AVC, MP4, VP8, VP9, WMV2, and WMV3 file types
Scheduling LinkedIn posts w/ Vista Social
As with any other network, posting on LinkedIn on the Vista Social platform is easy - simply click the Publish icon on the left side of the dashboard, select LinkedIn from your list of profiles, and choose from the four posting options (single post, bulk publishing, find content, and smart publishing) as shown below: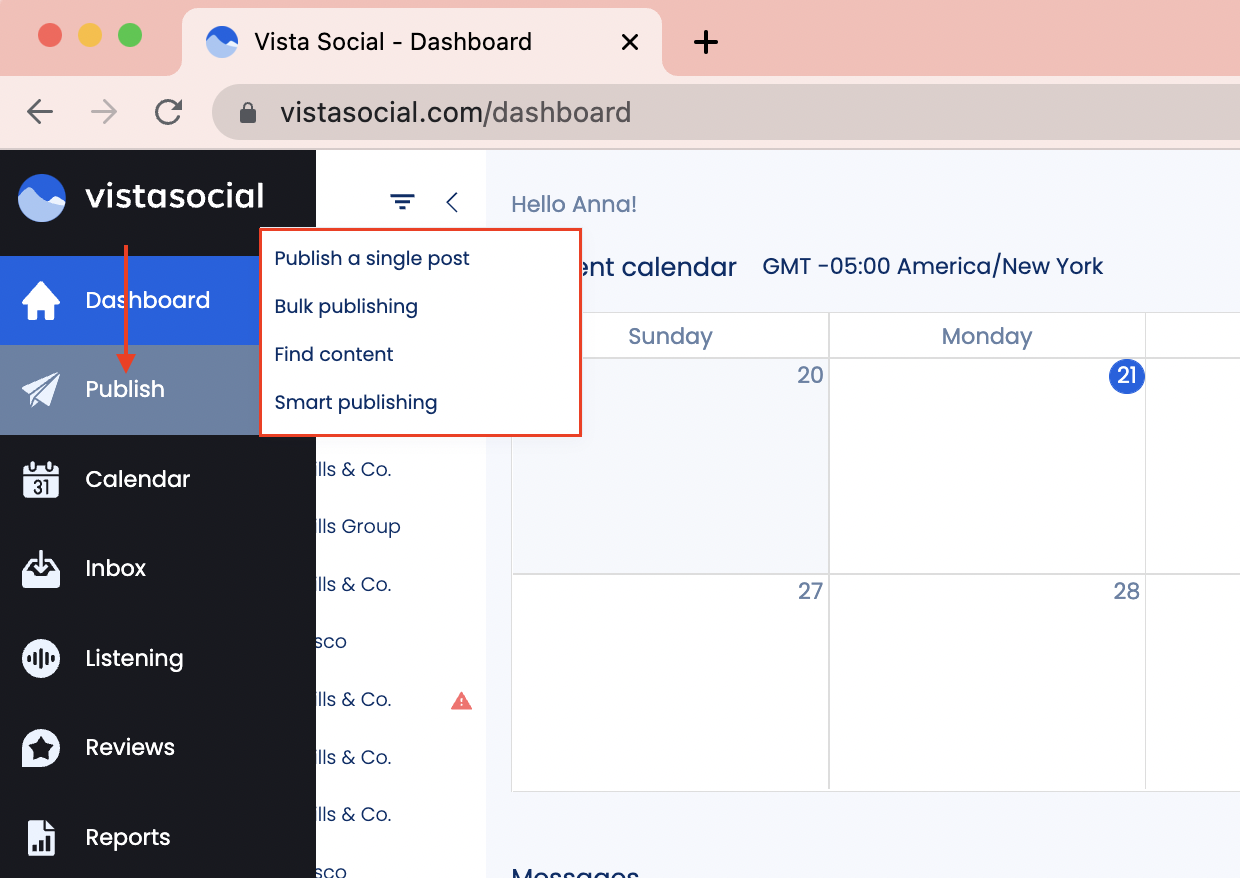 Note that LinkedIn currently has a character limit of 3,000 and you can immediately see the post preview on the right side to get an idea of what it would look like once published.
Additional posting features supported by Vista Social
1. First comment - automatically adds a comment to the post once published
2. First like - automatically likes the post once published
3. Audience targeting - allows you to reach a specific audience based on location or language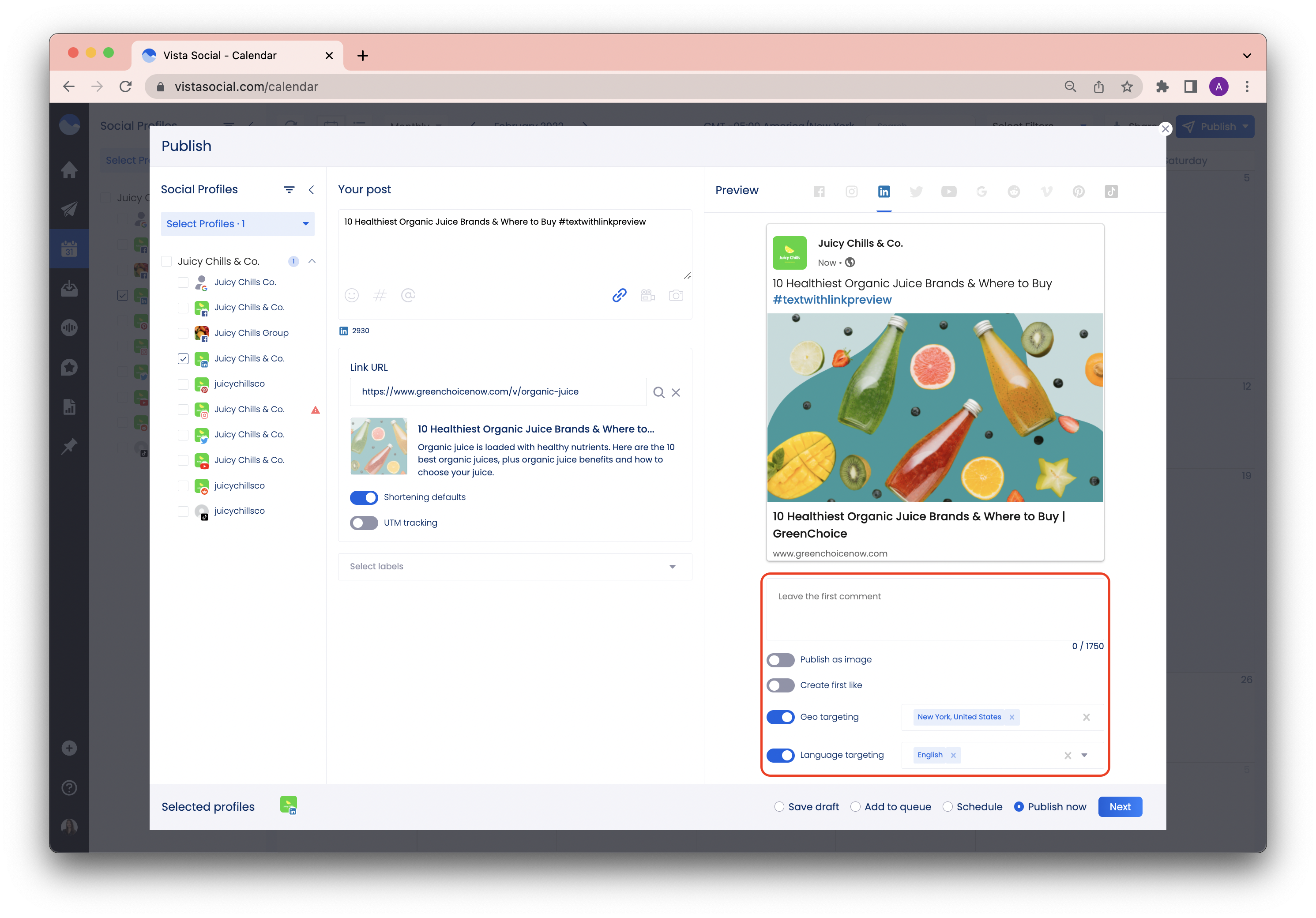 Below are some sample posts that were published via Vista Social!
1. Text only post
Content with text only - no links, images, or videos

2. Text w/ in-line link
Content with text and a plain URL within the same line

3. Text w/ link preview
A line of text with a link that includes a title, description, and an image to get a preview of what the link is about
4. Single image post
Image post which may or may not include a text or a text + link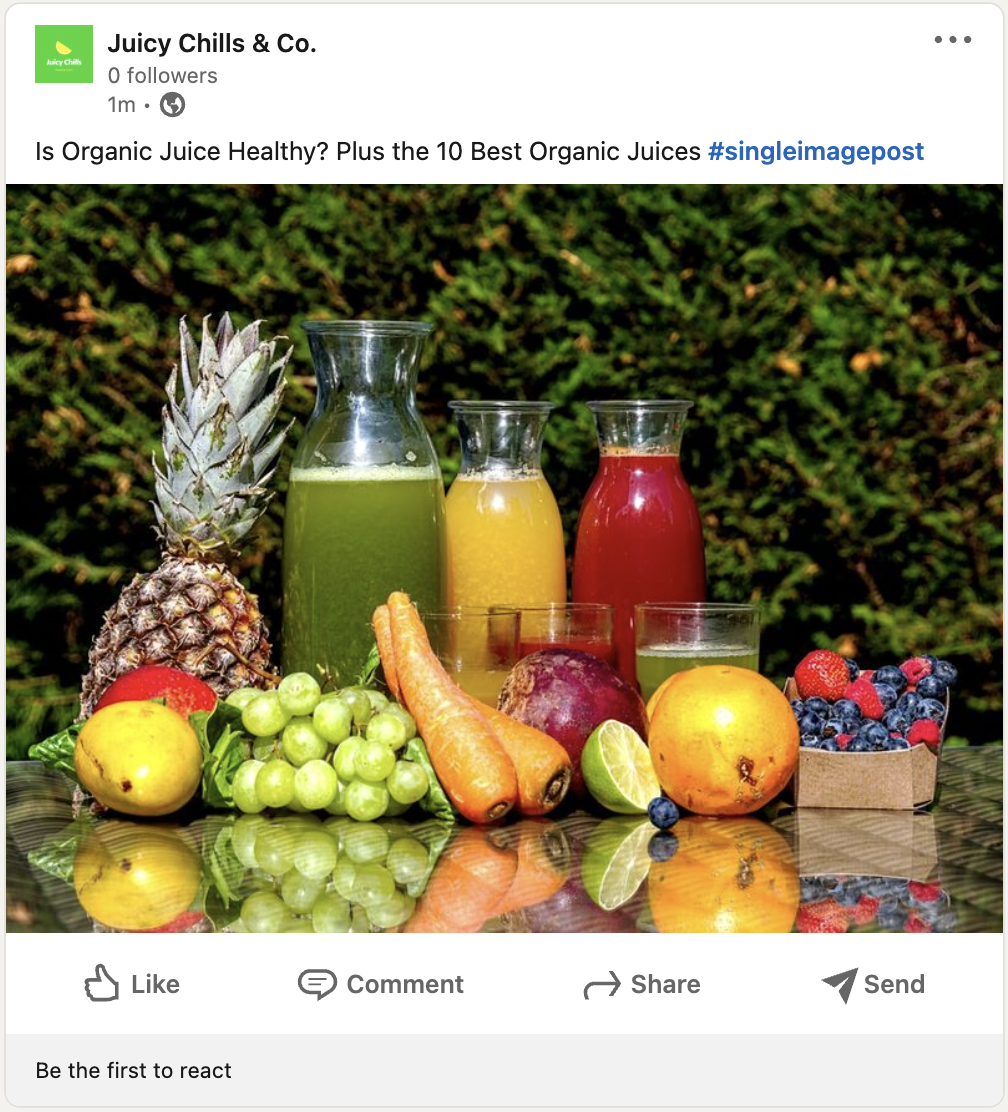 5. Multiple image post
LinkedIn allows you to schedule up to 5 images in a single post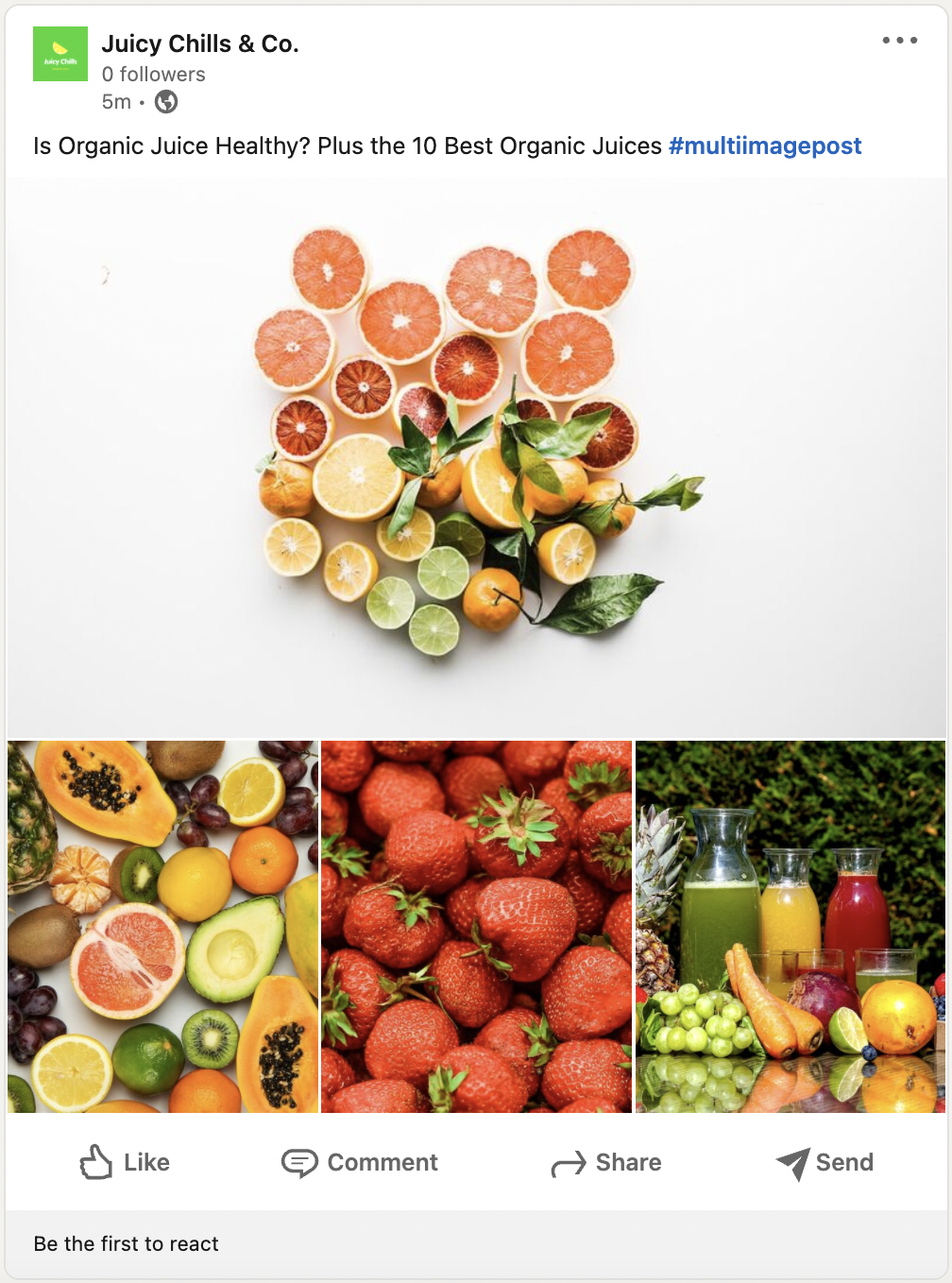 6. Single video post
Videos are used to gain more attention and increase conversion since they entertain the audience more than a regular text or an image post. See video posting guidelines for Linkedin here.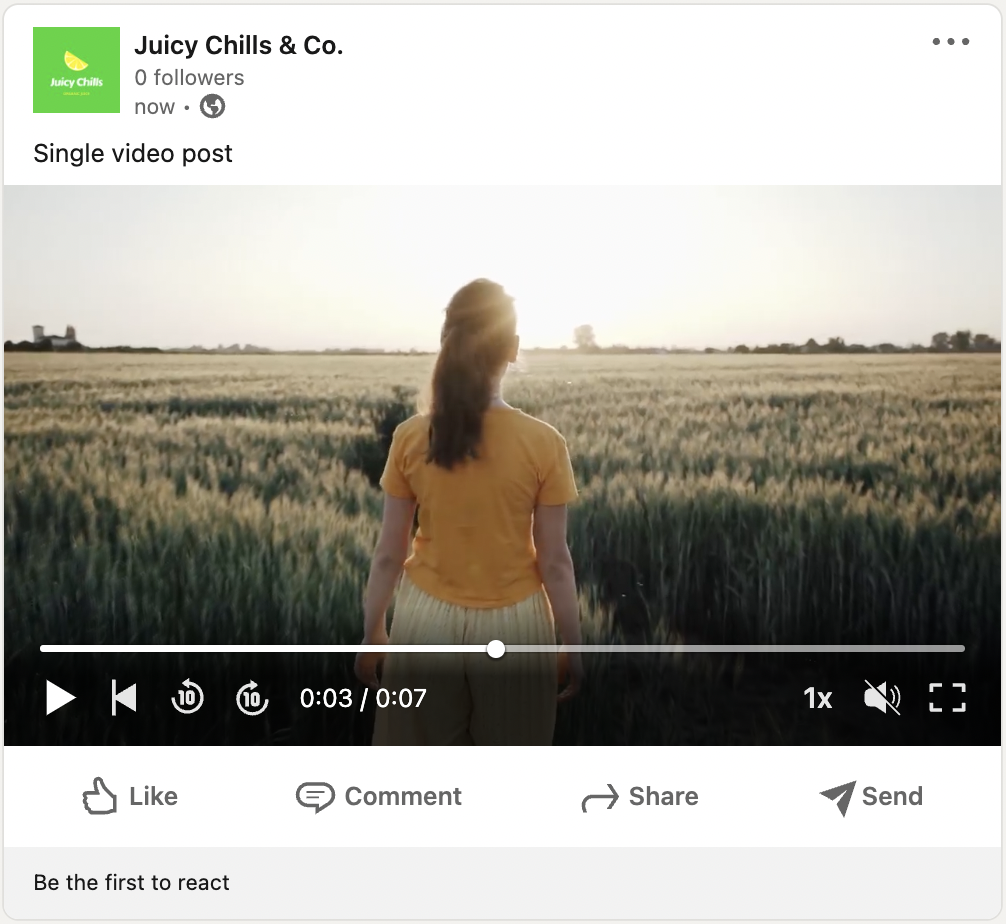 Related Reading:
Connecting your LinkedIn Company Page to Vista Social
How do I schedule posts for multiple social channels at the same time?
----
Sign-up now and enjoy Vista Social's fully featured free plan as you get started, or try our full toolkit priced to make social media management affordable!