Draft Article
Facebook Story Publishing
In this article, we will discuss content scheduling on Facebook and specifically publishing Stories. Feel free to read this article for a more complete review of all Facebook publishing features.
To quickly recap - here are the types of posts that can be published on Facebook using Vista Social:
Single image posts 

Single video posts 

Multiple image posts (carousels) 

Multiple video posts (carousels) 

Stories

(notification/reminder workflow)
Scheduling Facebook Stories within Vista Social 
Scheduling Stories is quite different from scheduling all other types of Facebook posts (images, videos, carousels). The reason for that is an existing API limitation, from Facebook's end, that prevents apps like Vista Social from scheduling stories automatically.
This means that there is no way that we can publish your posts as Stories directly to Facebook. Enter Notification reminders:
Setting up Notifications/Reminders
You can plan and schedule your Facebook Stories in Vista Social, specify the mobile device (yours or any of your team members) that will receive a mobile notification that it is time to publish on Facebook. The user then accepts the notification and shares the post on Facebook.
Step 1. Download the Vista Social application
Step 2: Open the app and allow notifications.
IMPORTANT: Allowing notifications is vital for you to be able to receive notifications. 
Step 3: Log in with your Vista Social account
If you don't have an account please create one here. If you are a member of a team that uses Vista Social, please contact your account admin.
Step 4: Schedule your first Facebook Story
Now, back on the web version of Vista Social, when scheduling a post, choose a Facebook profile.
After crafting your post, you will find an option to change the type of the post to a story and be able to pick your "device" (the phone from which you have logged in) from a list.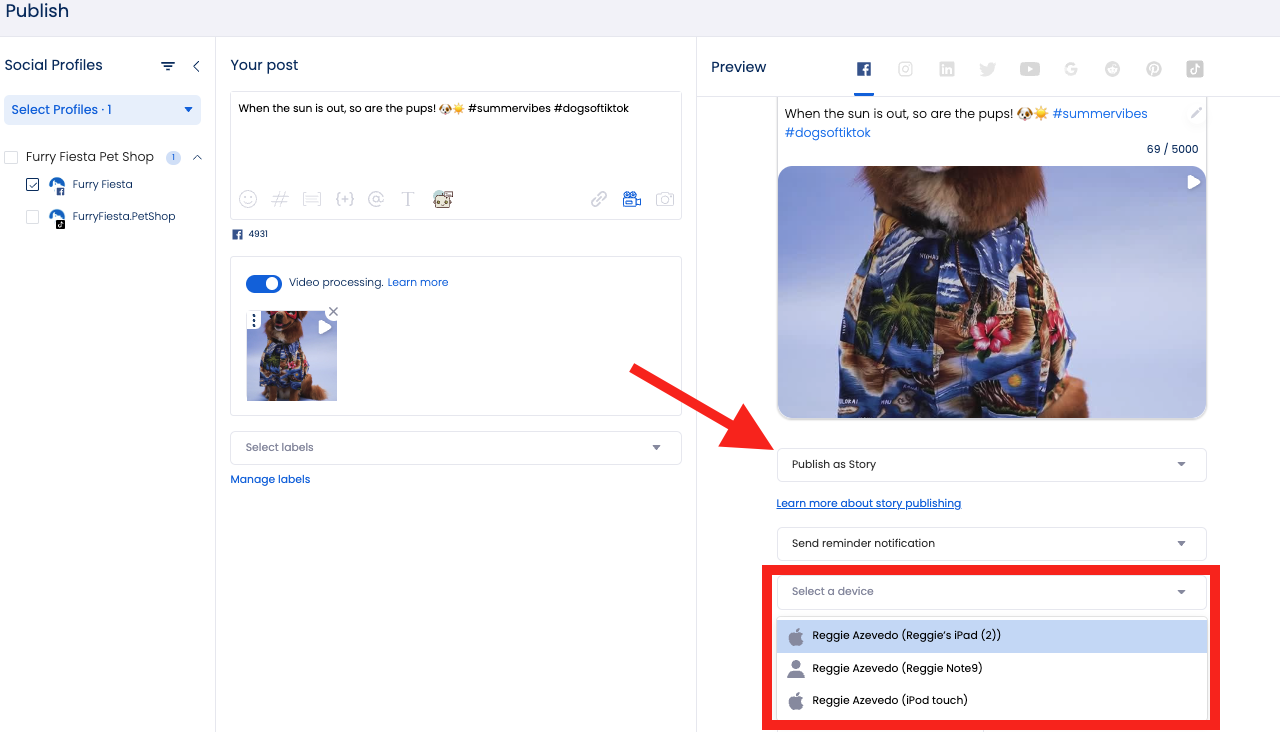 If your device does not show up, please be sure to log in to the mobile app on the phone first and refresh the web screen.
Click Next and schedule your post!
Step 5: Open the notification and share on Facebook
You will receive a notification on your phone, like this:

When you click on it, it'll show you the caption and media for the post. Click on"Continue to Facebook", making sure to grant permission to access your phone's photos.
The caption will have been automatically copied to your clipboard, so you can paste it from here. 
(Optional) Step 6: Mark your post as published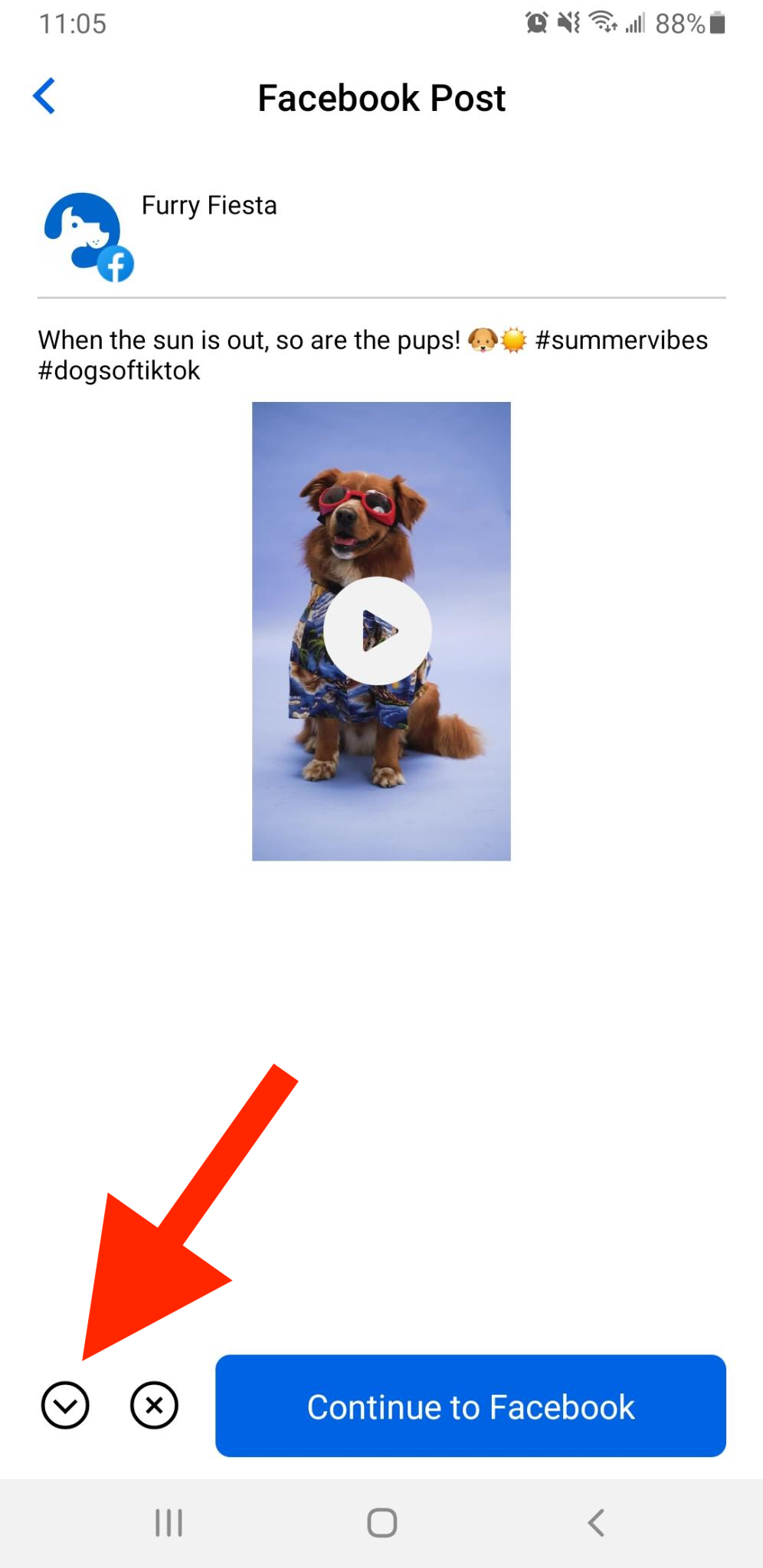 Simply click on the check mark to acknowledge the post (mark it posted) or the x mark to reject it (you don't want to publish it). This will help better track this post on your calendar:
If you have any questions or run into any issues, please contact support!
Related Reading:
Connecting your TikTok Profile to Vista Social
How do I schedule posts for multiple social channels at the same time?
----
Sign-up now and enjoy Vista Social's fully featured free plan as you get started, or try our full toolkit priced to make social media management affordable!