TikTok is here to stay. With over 800 million active monthly users, around half of whom are under the age of 34, what started as a trend is now slowly becoming an important social network for teens and adults making it a viable marketing platform for businesses. The content is easily shareable, evergreen, and often goes viral.
With Vista Social, not only can you schedule content on TikTok, but we also provide comprehensive reporting so you can see which content works well for your brand.
In this article, we'll go over:
Scheduling TikTok videos to Auto Post
To get started, select TikTok from your list of profiles, hover over the left side menu, click Create, then choose from the five posting options (New post, Bulk publishing, Find content, Smart publishing, and TikTok planner) as shown below: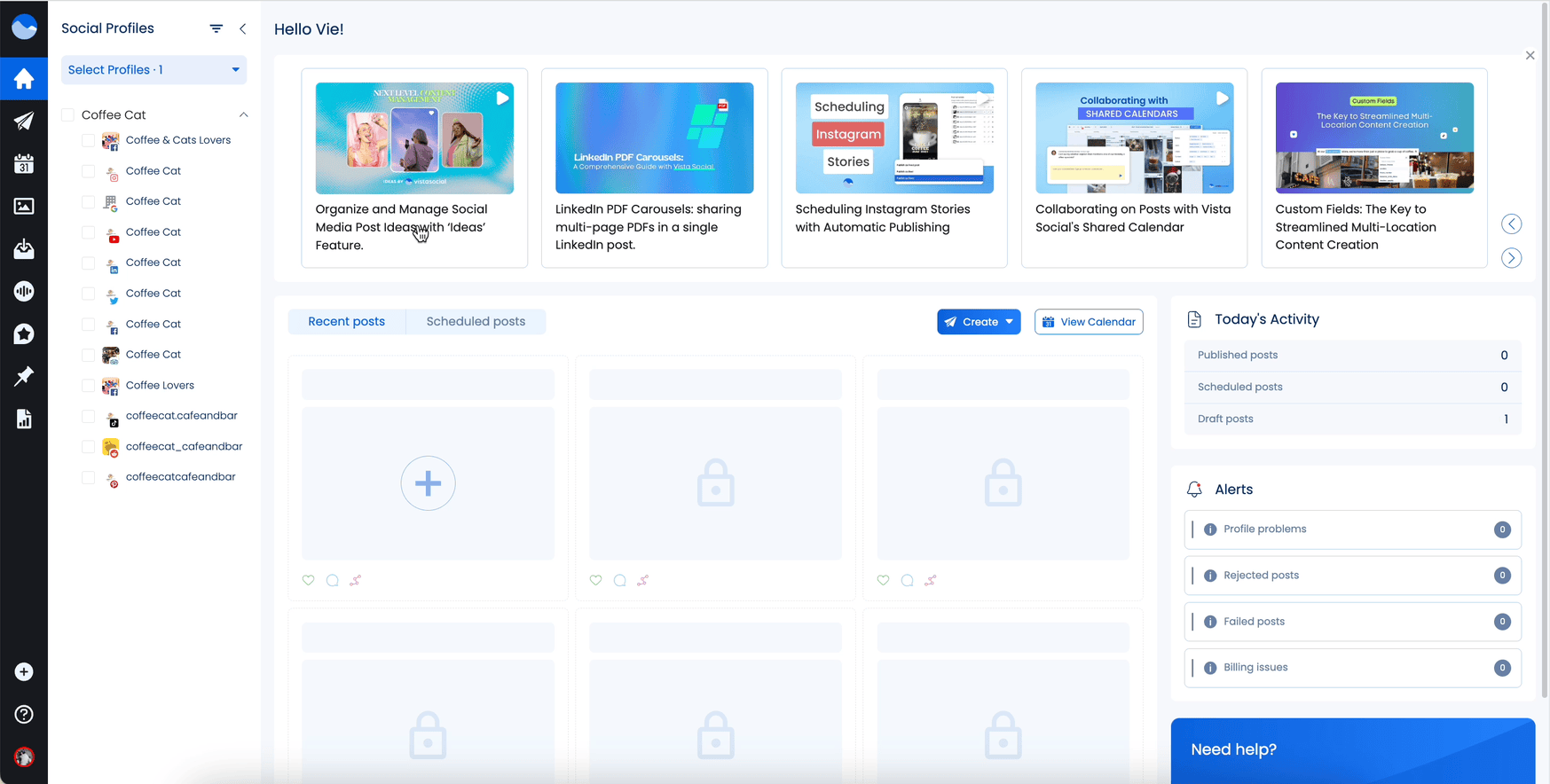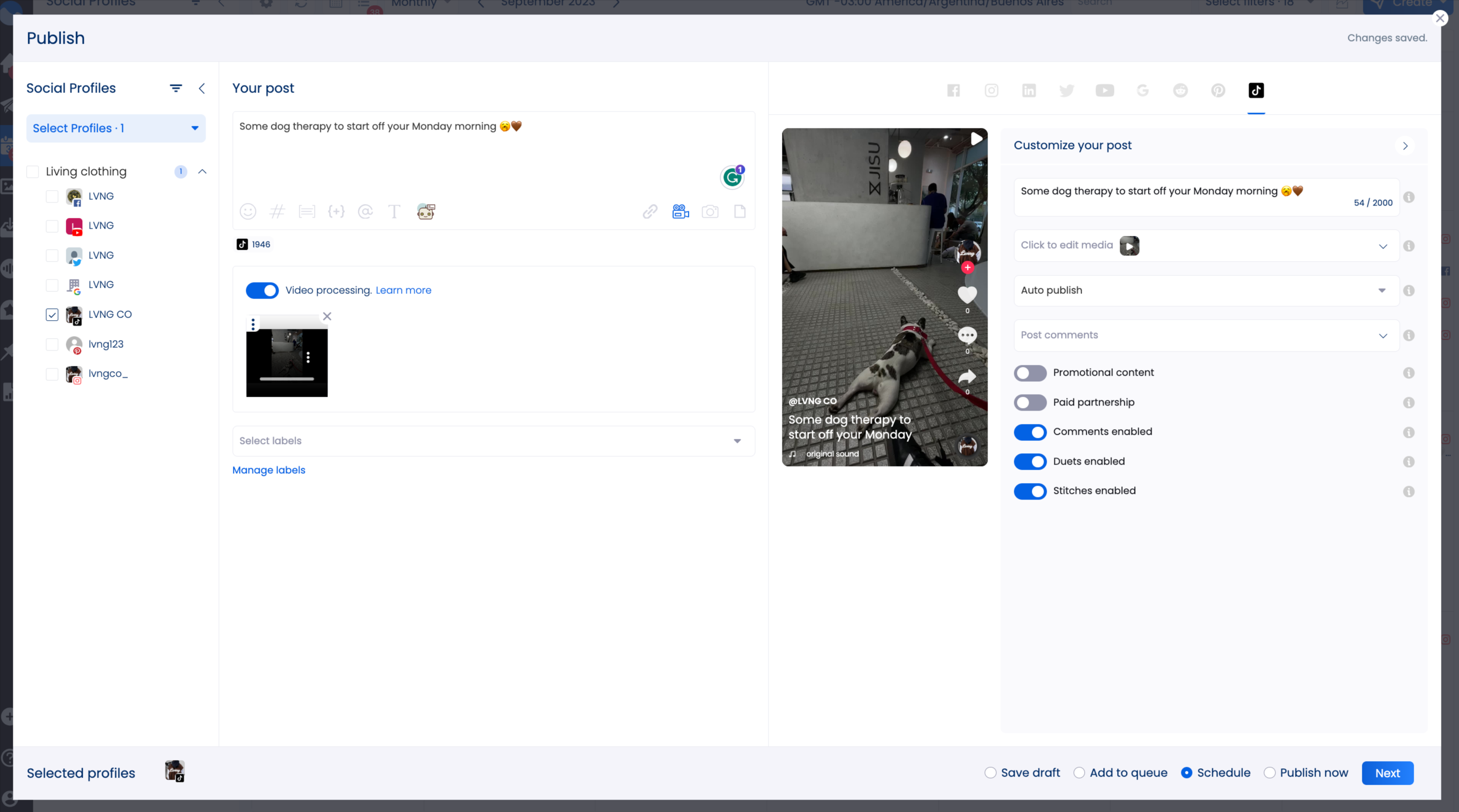 How to schedule posts on TikTok via Vista Social
1. On your Vista Social dashboard, go to Publish > New post
2. On the left-hand side of the publishing window, select the profile that you would like to schedule.
3. Write your content and click the video icon to upload the video that you would like to push to the selected TikTok profile.
4. On the lower right-hand part of the screen, choose the publishing time and select Next.
5. Confirm the posting schedule and click Publish. The scheduled post should now show in the Calendar as Uploaded. Pending publication. As soon as TikTok processes the video the status will change to Published. Depending on the size of the video, it can take anywhere from a few seconds to a few minutes.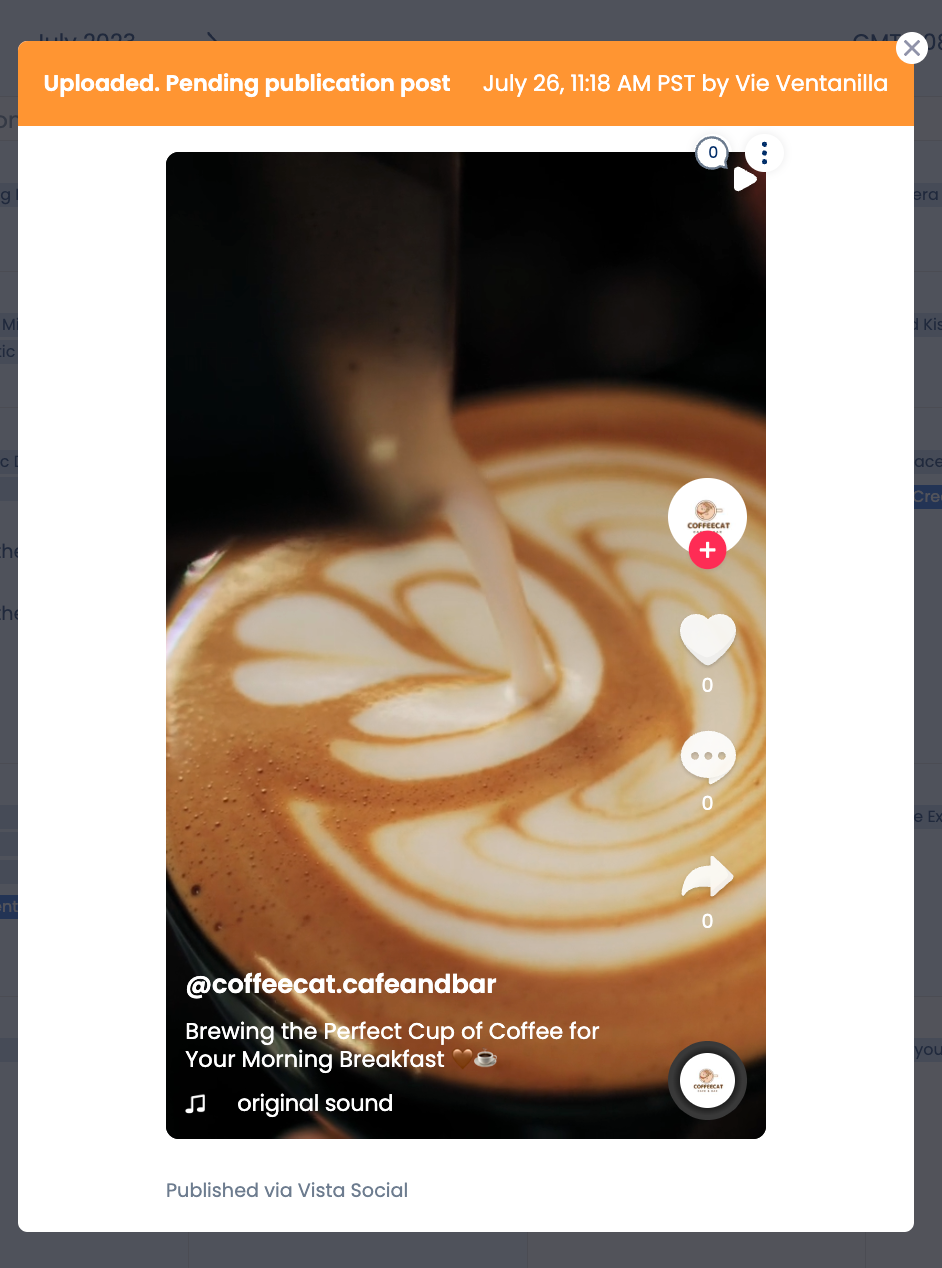 Once the post is live, the status changes to Published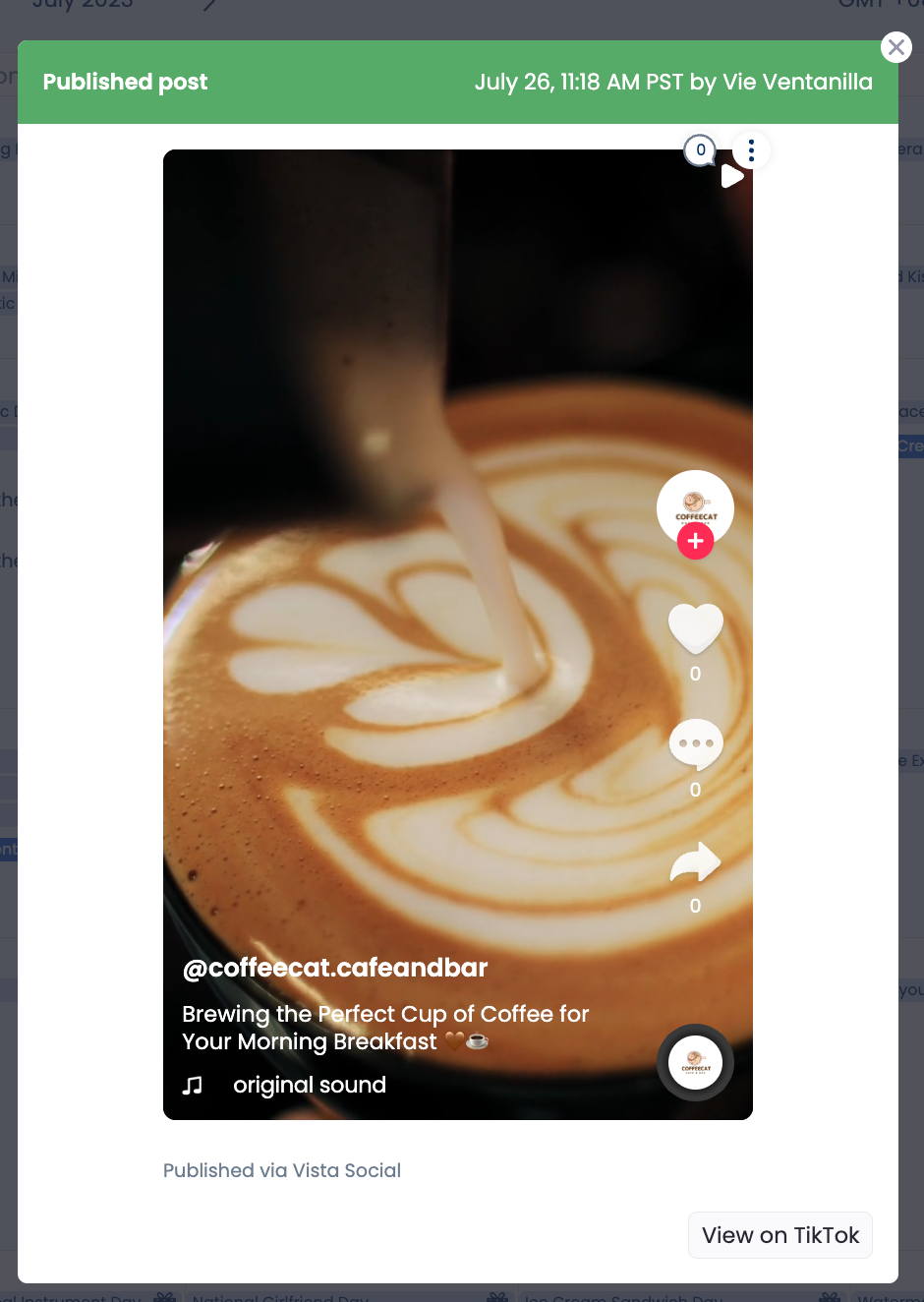 Additional options when scheduling TikTok videos
Vista Social offers several customizations for your TikTok posts
Comments - Being able to publish up to 5 comments along with your video
Promotional content - The video will be labeled as Brand Organic Content, indicating you are promoting yourself or your own business. A "Promotional content" label will be attached to the video.
Paid partnership - The video will be labeled as Branded Content, indicating you are in a paid partnership with a brand. A "Paid partnership" label will be attached to the video.
Comments toggle button - Being able to enable and disable comments.
Duets toggle button - Being able to enable and disable duets.
Stitches toggle button - Being able to enable and disable stitches.
| | |
| --- | --- |
| | Note: If you toggle on both Promotional content and Paid partnership - it will default to 'Paid partnership'. |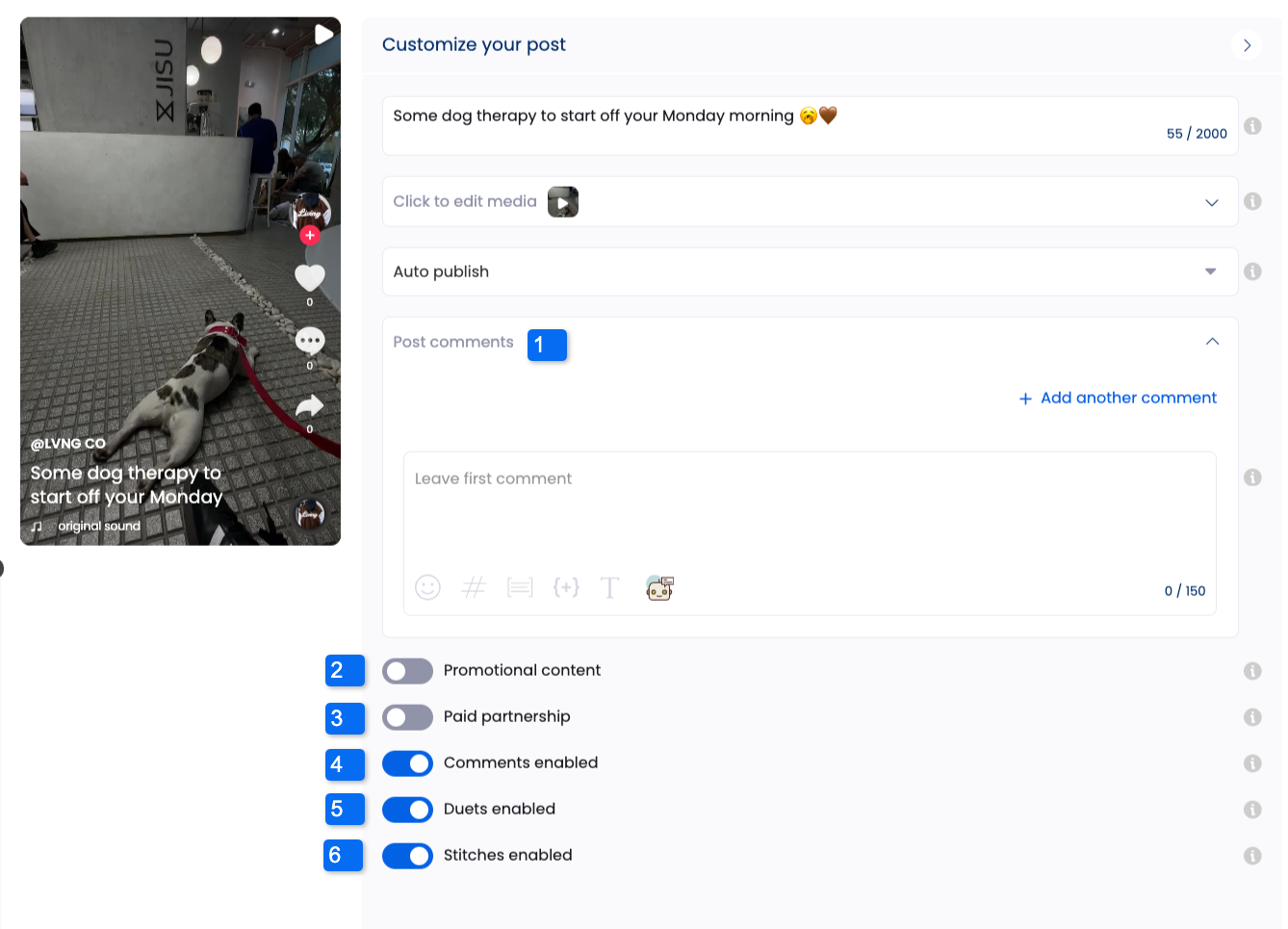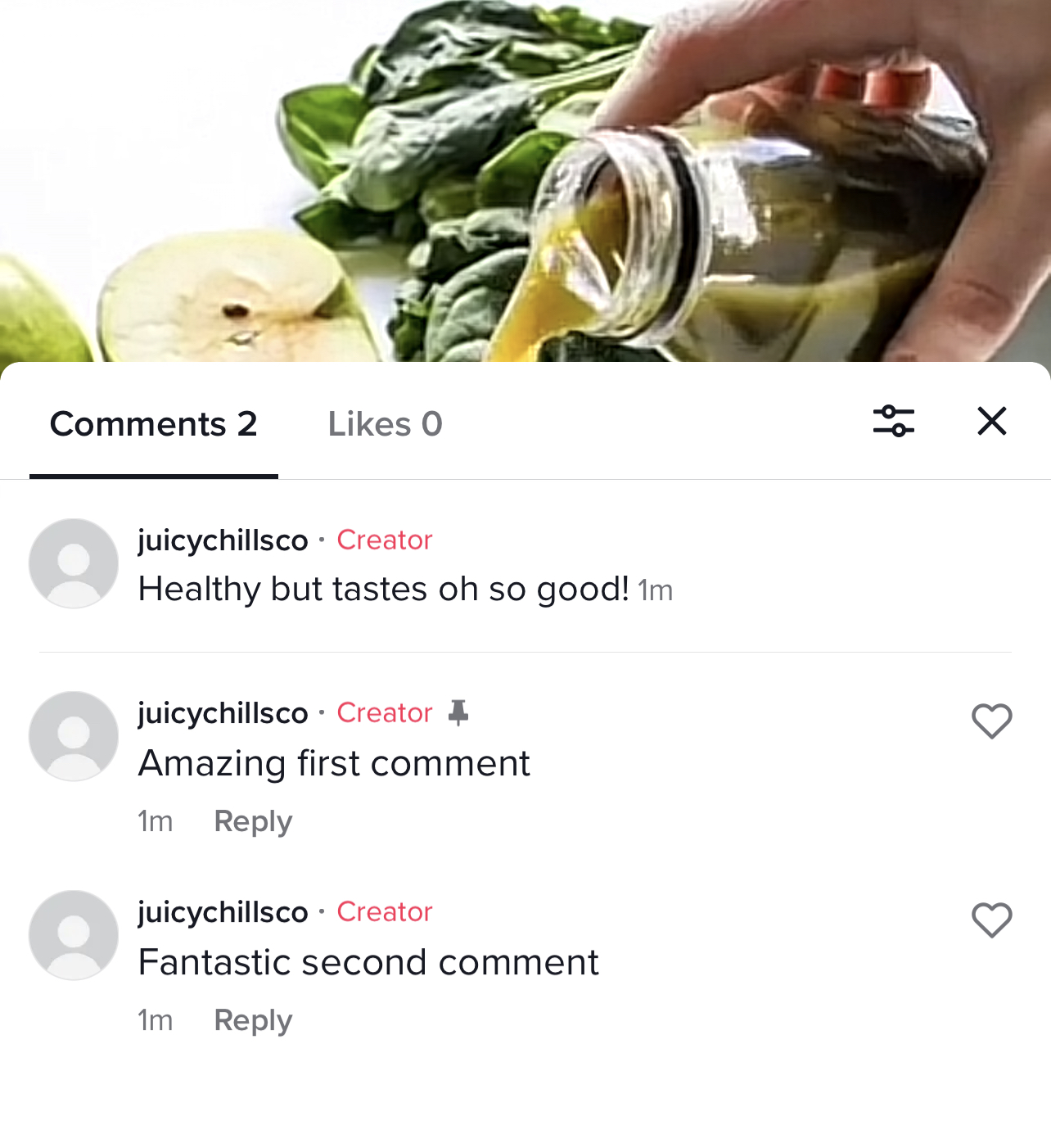 Planning TikTok videos with Reminder Notifications
You can plan your TikTok Posts in Vista Social using Reminder Notifications, if you'd prefer to not have the videos auto-post, by specifying the mobile device (yours or any of your team members) to be sent a notification at the scheduled time.
Step 1. Download the Vista Social application
Step 2: Run the app and allow notifications.
IMPORTANT: Allowing notifications is vital for you to be able to receive notifications.
Step 3: Log in with your Vista Social account
If you don't have an account please create one here. If you are a member of a team that uses Vista Social, please contact your account admin.
Step 4: Schedule your TikTok Post
Now, back on the web version of Vista Social, when scheduling a post, choose a TikTok profile.
After crafting your post, you will find an option to change from auto-post to reminder notification and be able to pick your "device" (the phone from which you have logged in) from a list.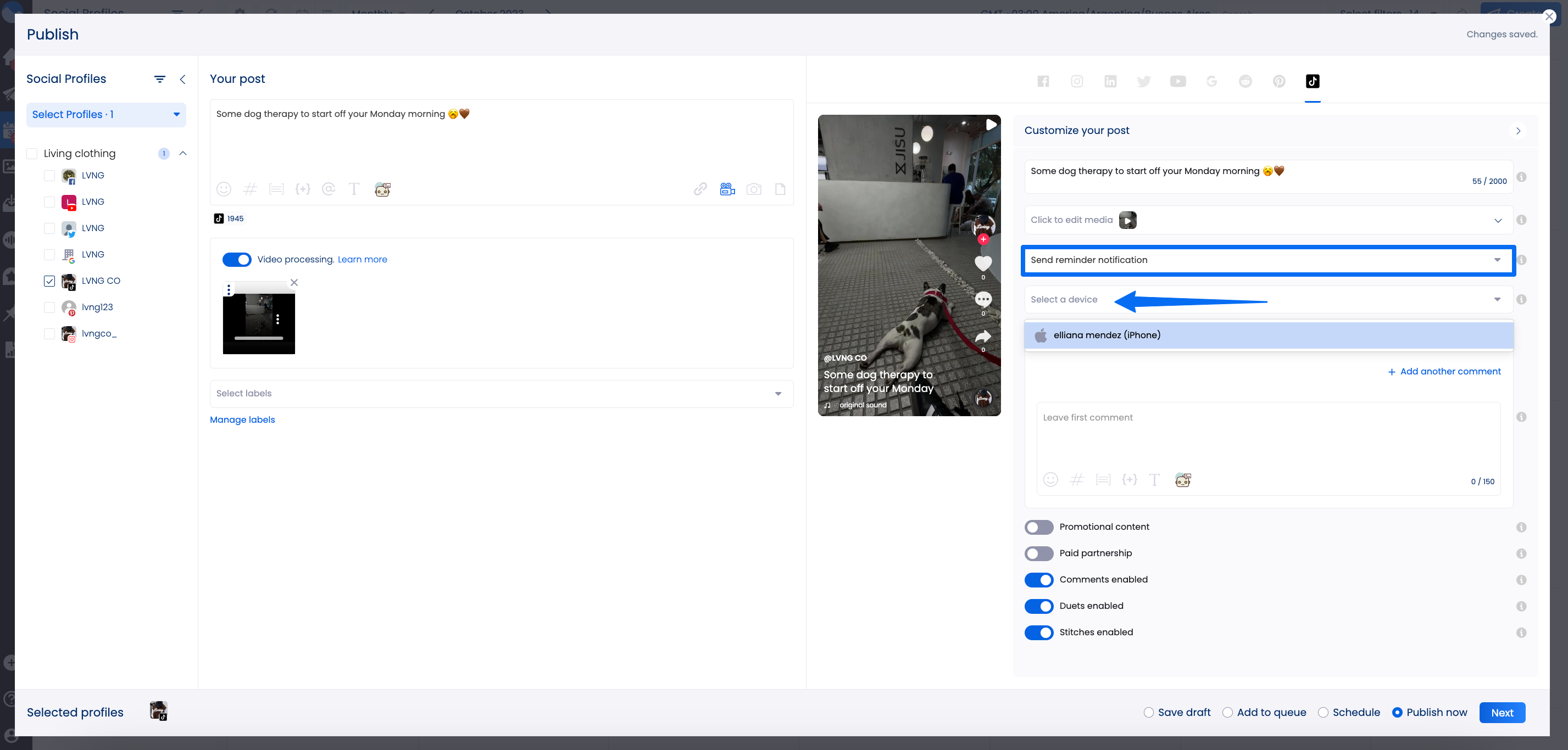 If your device does not show up, please be sure to log in to the mobile app on the phone first and refresh the web screen.
Click Next and schedule your post!
Step 5: Open the notification and share it on TikTok
You will receive a notification on your phone, like this:

When you click on it, it'll show you the caption and media for the post. Click on"Continue to TikTok", making sure to grant permission to access your phone's photos.
The caption will have been automatically copied to your clipboard, so you can paste it from here.
(Optional) Step 6: Mark your post as published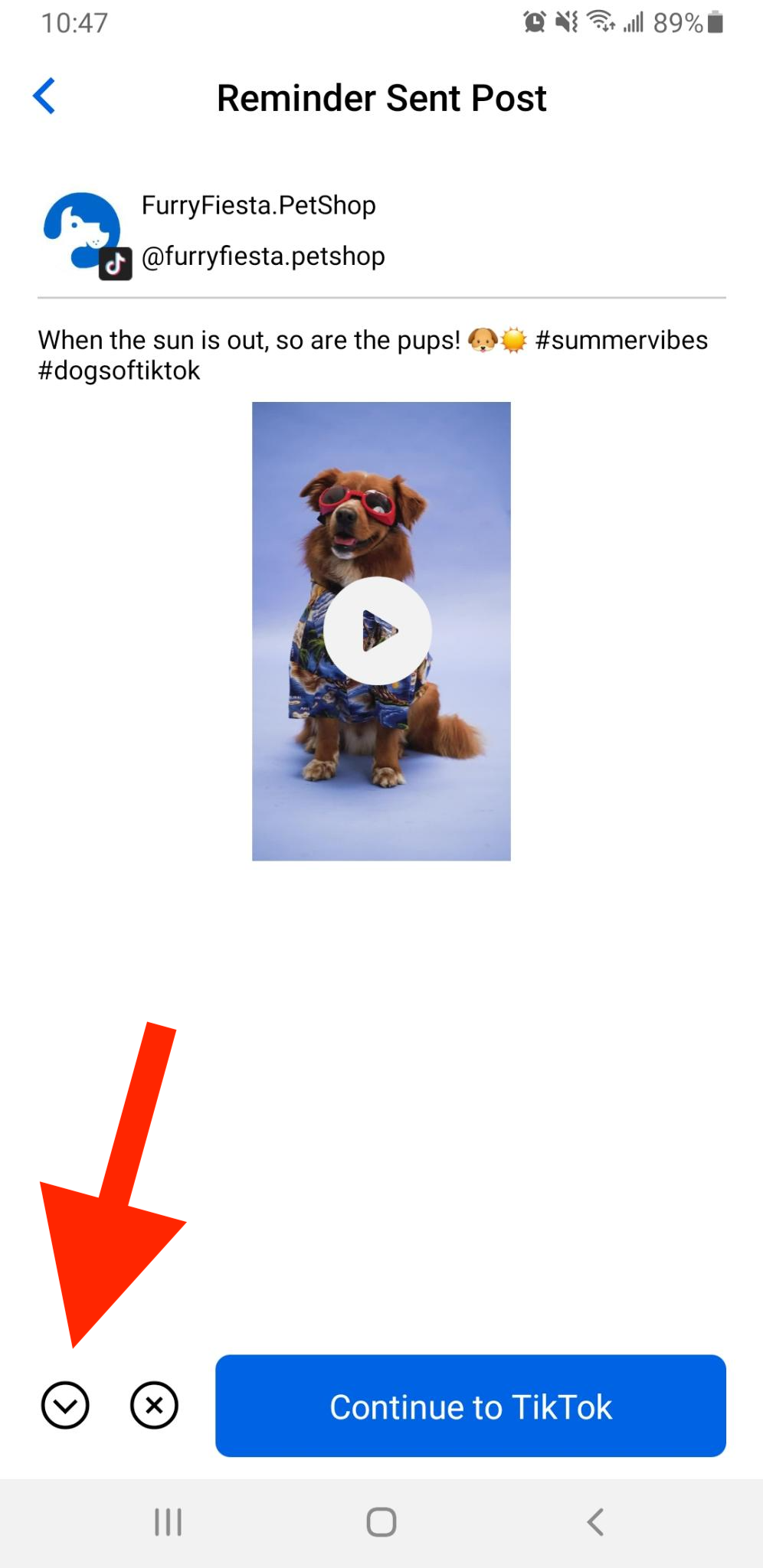 Simply click on the check mark to acknowledge the post (mark it posted) or the x mark to reject it (you don't want to publish it). This will help better track this post on your calendar:

Related Reading:
Connecting your TikTok Profile to Vista Social
How do I schedule posts for multiple social channels at the same time?
----
Sign-up now and enjoy Vista Social's fully featured free plan as you get started, or try our full toolkit priced to make social media management affordable!