Get some analytics on your connected profiles by generating a comprehensive report through Vista Social! This article discusses how to run a report or to schedule one and have it sent to your email at a later time.
Note that it takes 2-3 hours for the first data analysis to complete so if you have just connected your profiles, please wait a couple of hours before running your first report.
How to run or schedule reports
1. To schedule a report in Vista Social, head over to Reports from the main menu.
2. Select the Social Profiles you wish to schedule the report.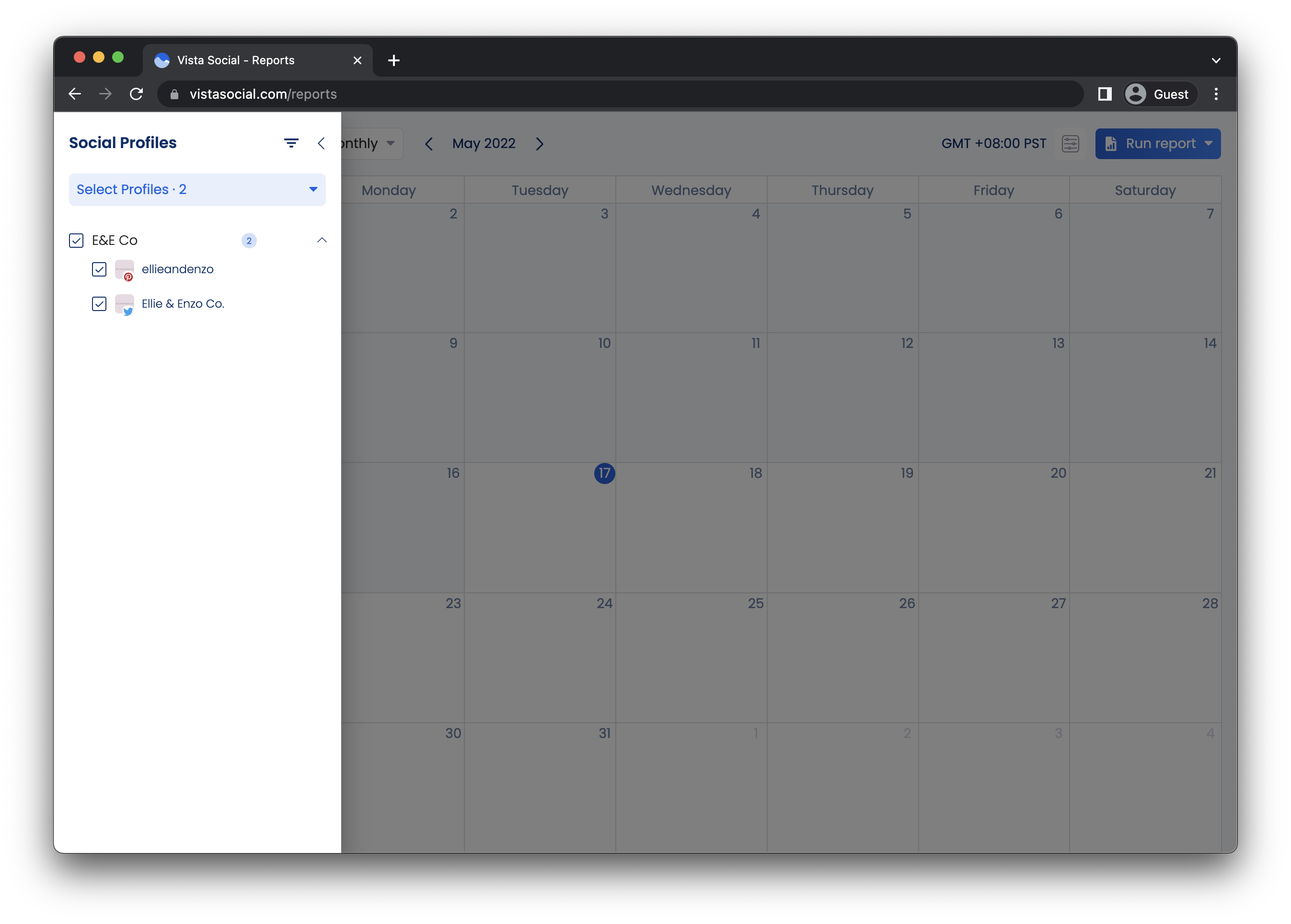 3. Once you are done selecting, click Run Report at the top right corner of the page. You will see three options:
Run report - if you want to run a report now
Schedule report - if you want to receive the report at a later time
Report builder - if you want to create a custom report template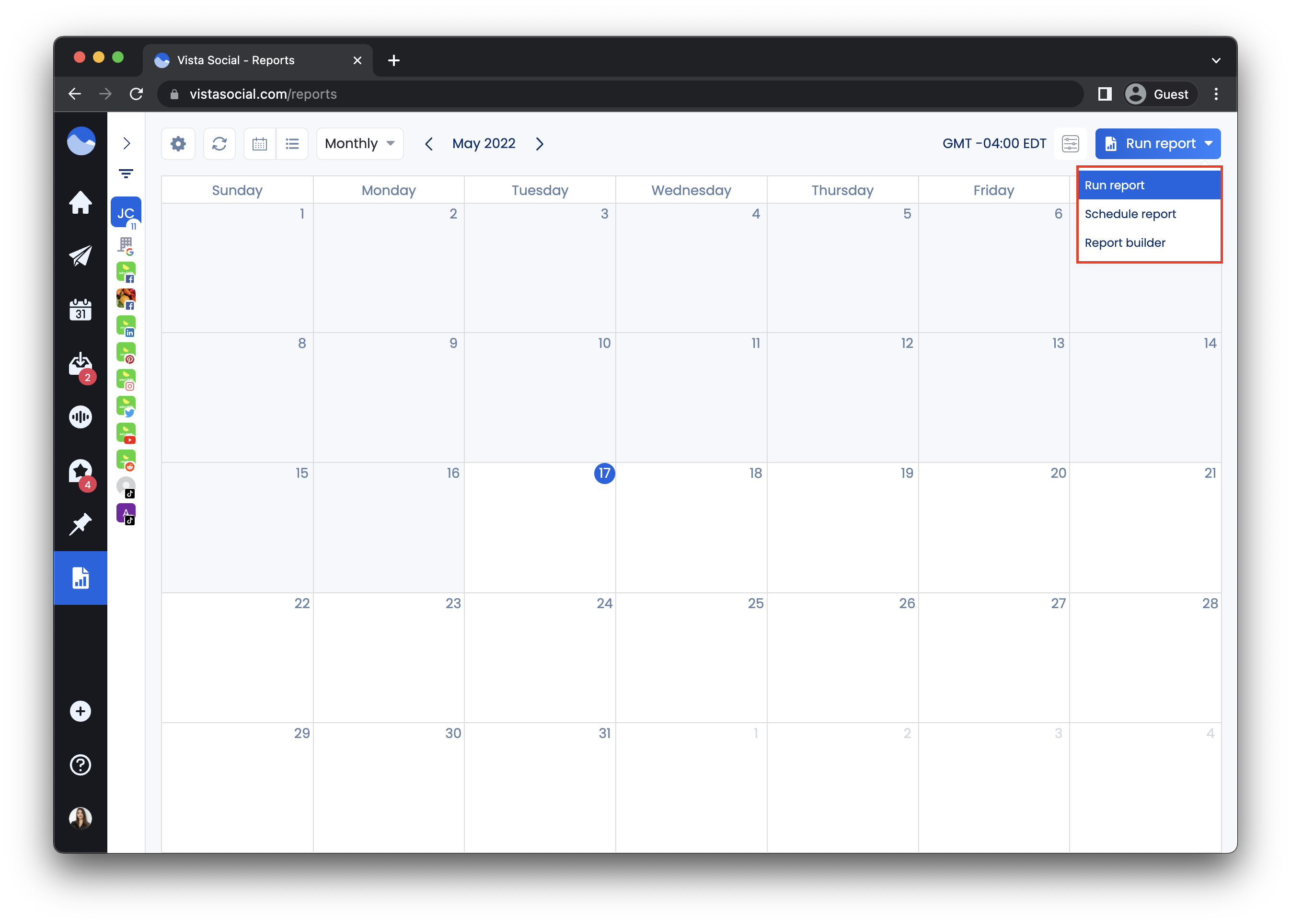 4. Select Run report or Schedule report and choose a Report type:
Social media performance - report that focuses on performance across your social profiles
Post performance - report that analyzes the performance of your published content
Review performance - report that focuses on reviews, rankings, and responses
Tasks performance - report that measures your team's productivity
Competitor analysis - report that compares your brand performance to others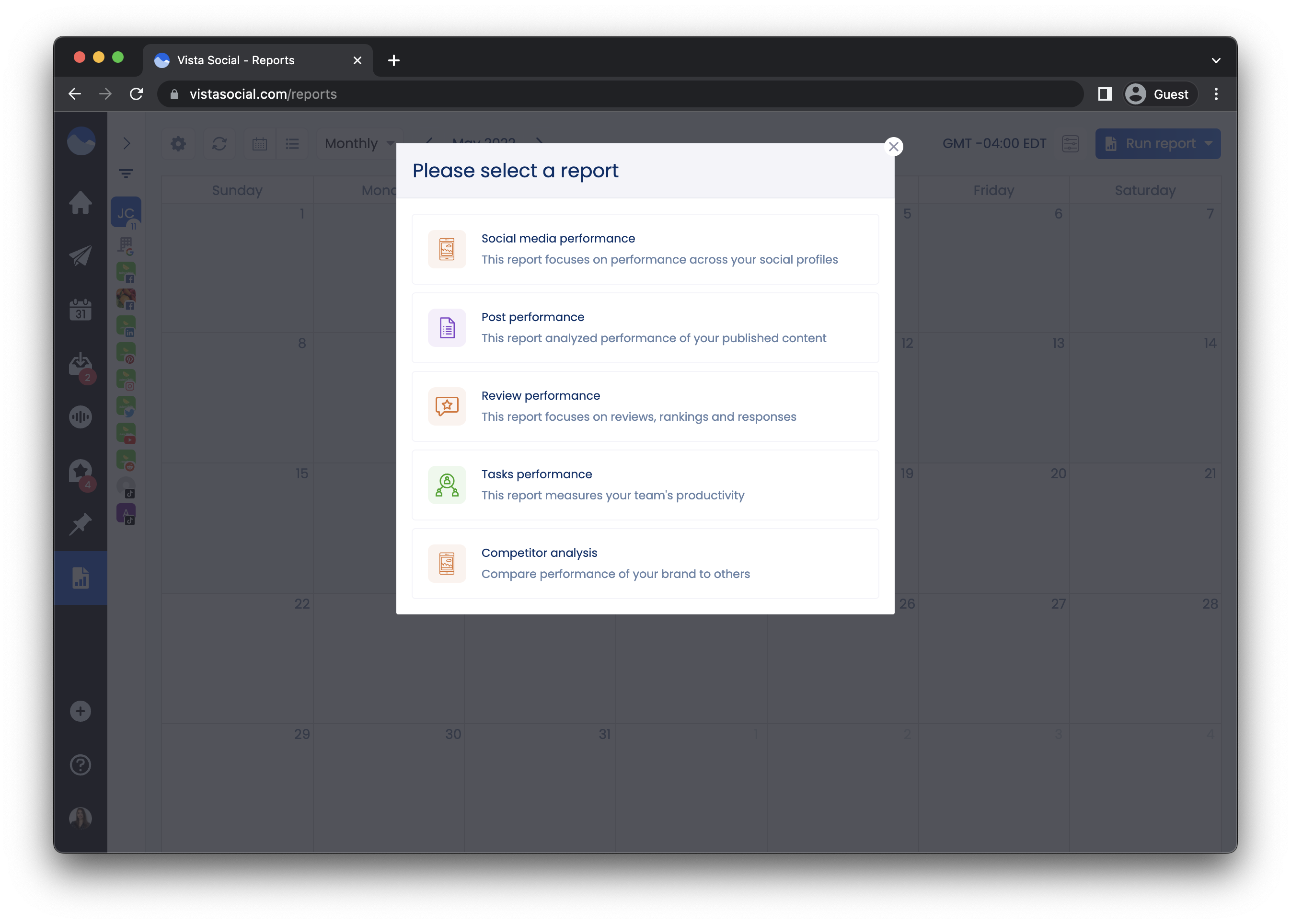 5. If you choose to immediately run the report, select the date range and click the download icon beside it.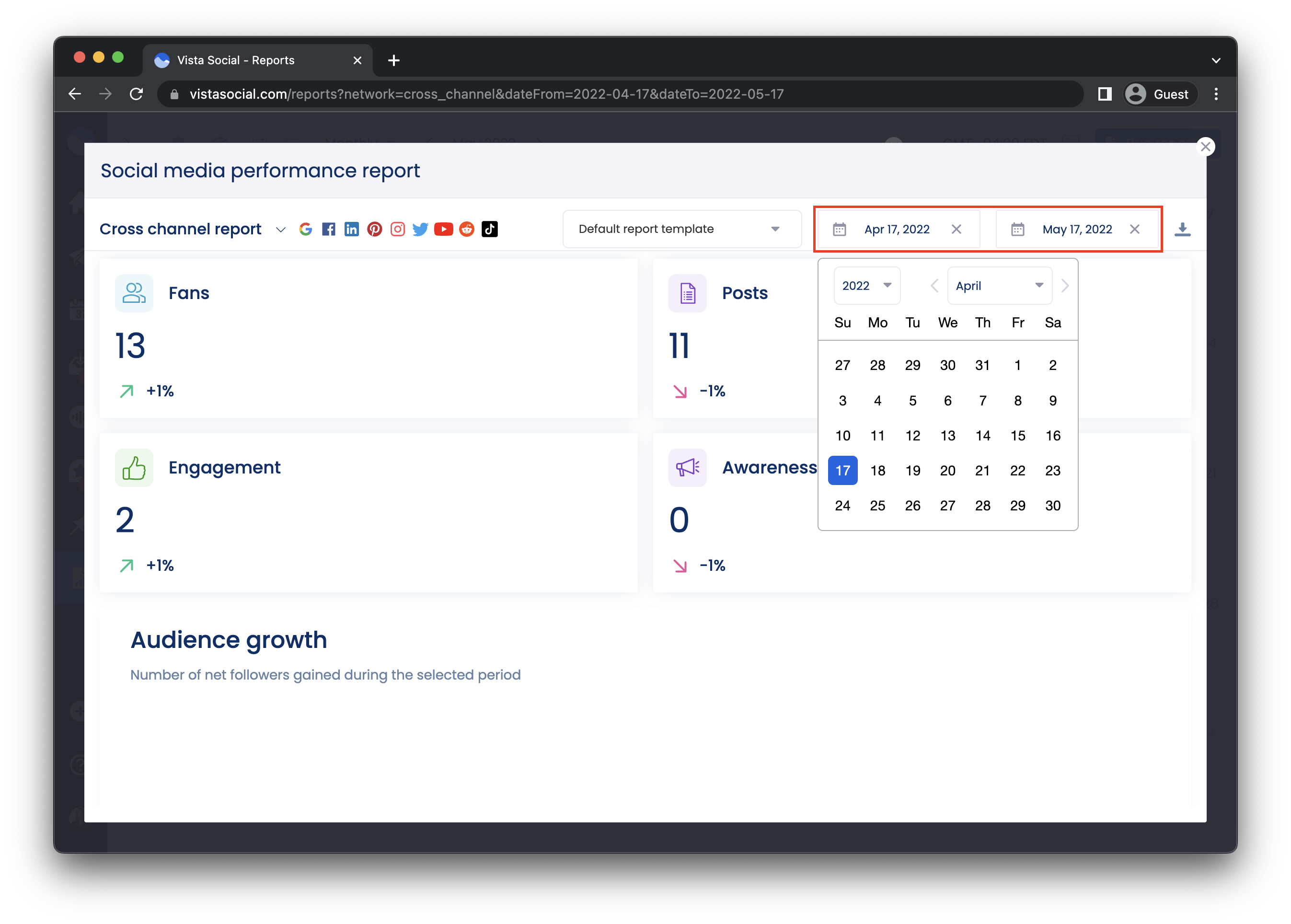 6. If you choose to schedule at a later time, choose the timeframe, date to run the report, and how many times you'd like to run it. You also have the option to add email recipients who will automatically receive the report once it is available.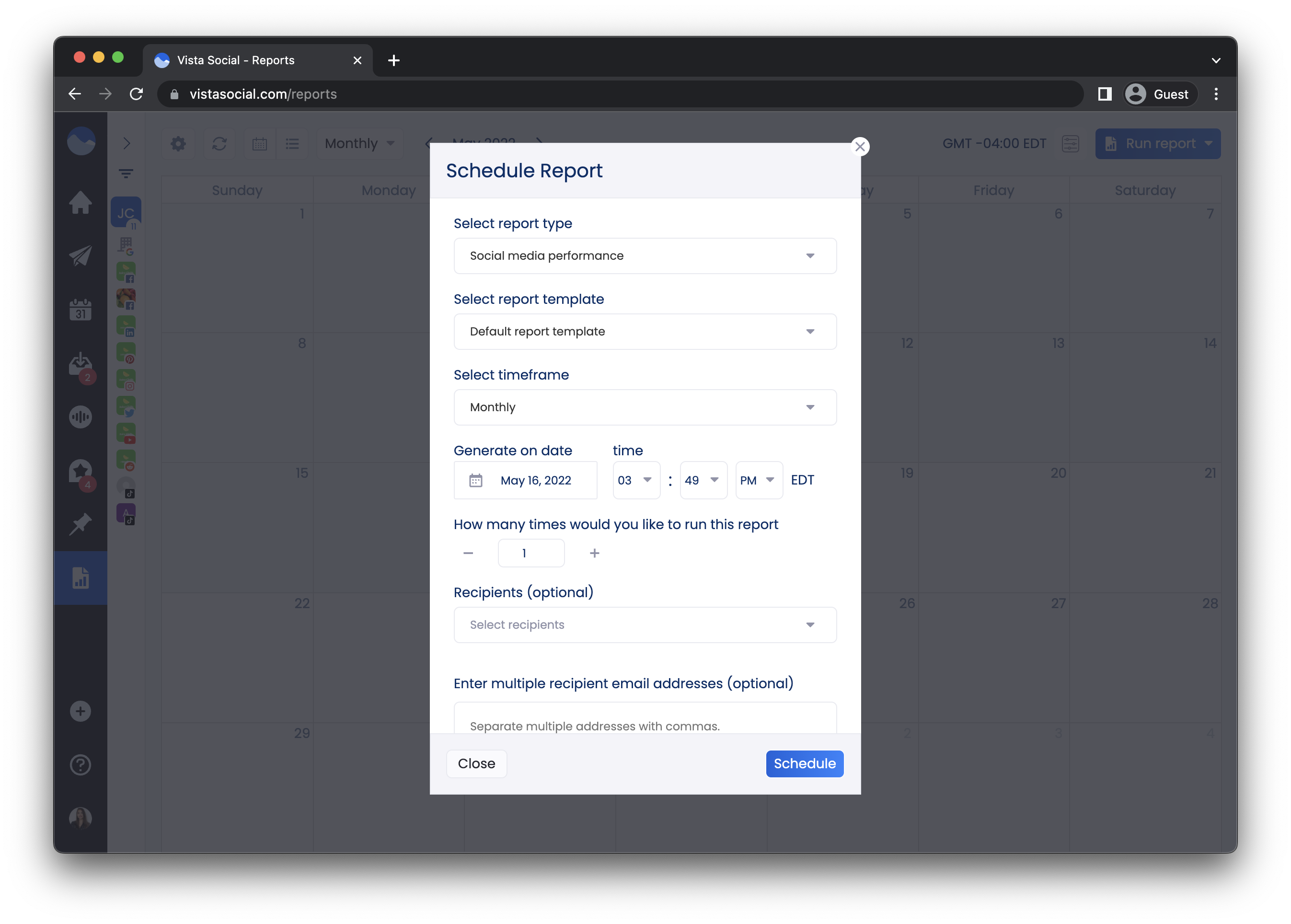 7. Click Schedule and you're all set!
8. If you wish to customize the report by adding or removing metrics that you want to see in your report, you may do so by selecting the Report builder option.