Get some analytics on your connected profiles by scheduling a report through Vista Social! Get presentation-ready PDF reports and fully automate them to be sent to you or anyone on a weekly or monthly basis!
This article shows you a step-by-step guide on how to schedule and automate your reports in your Vista Social account!
Note that it takes 2-3 hours for the first data analysis to complete so if you have just connected your profiles, please wait a couple of hours before running your first report.
How to schedule reports
1. On your dashboard, go to Reports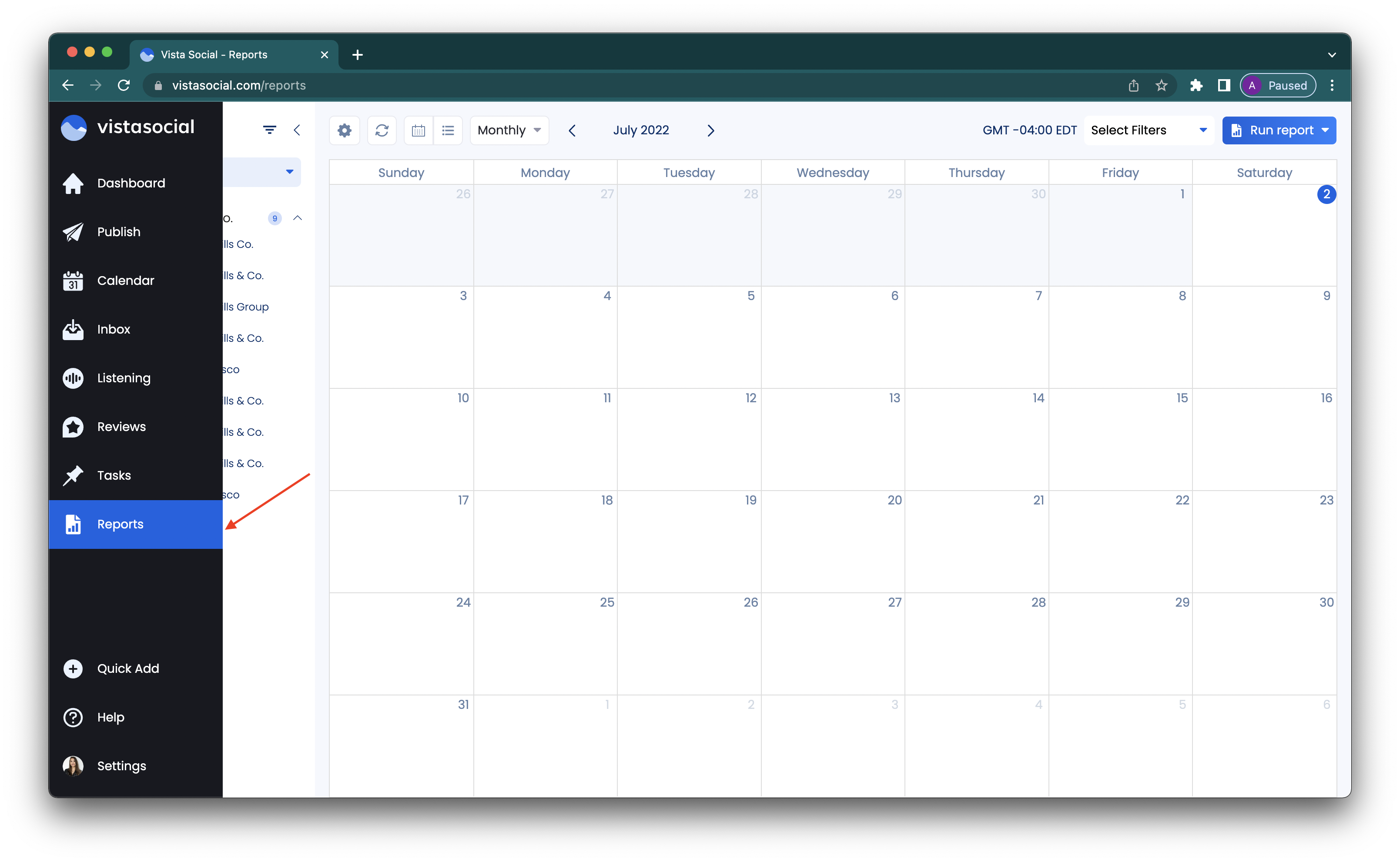 2. Click Run report > Schedule report
3. Under Select report type, click on the dropdown to select the list of reports available: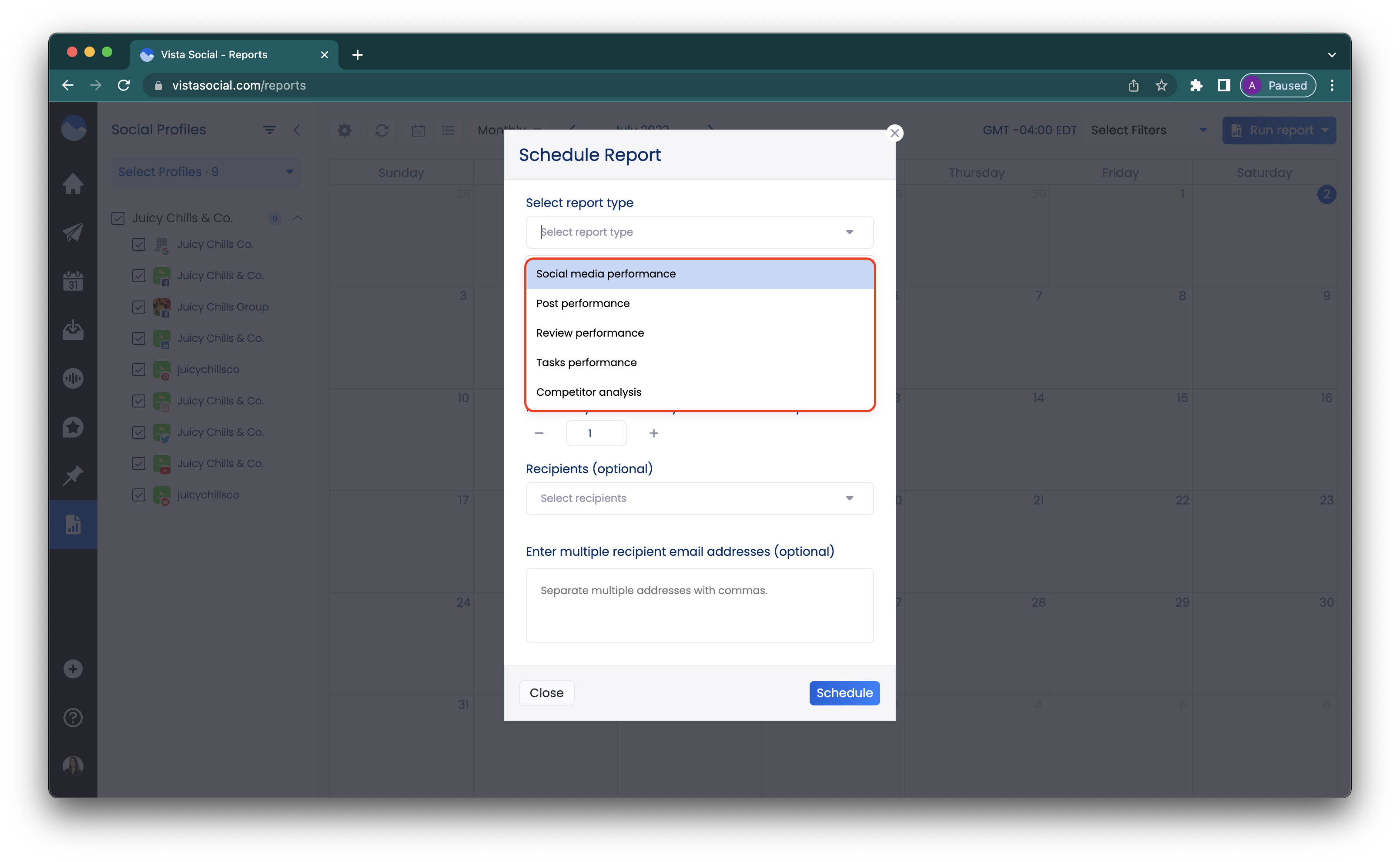 4. For timeframe, you have two options: Monthly or Weekly.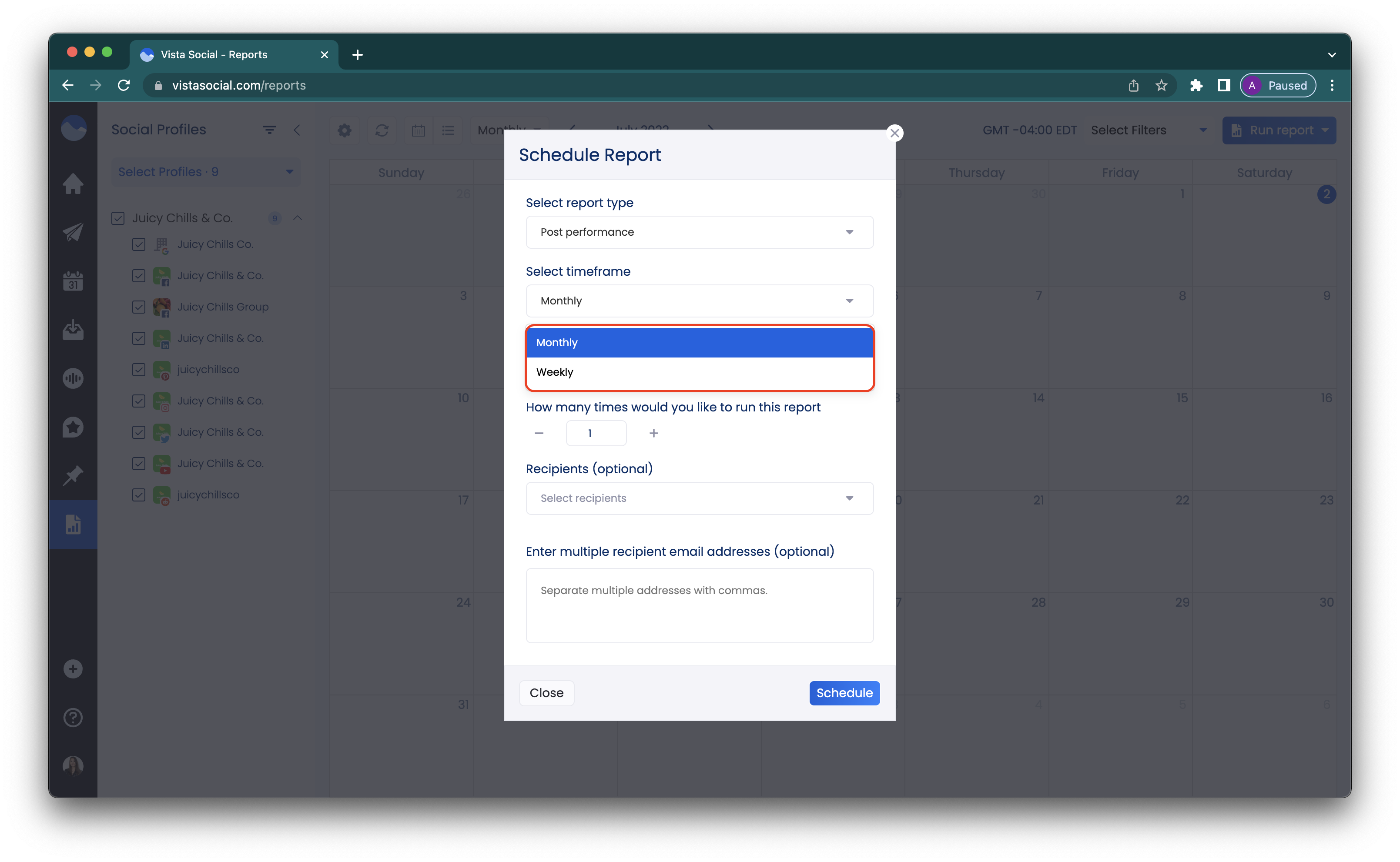 5. Once you select a timeframe, you will get the option to generate the date to start the recurring report. You may also indicate how many times you would like to run the report in total.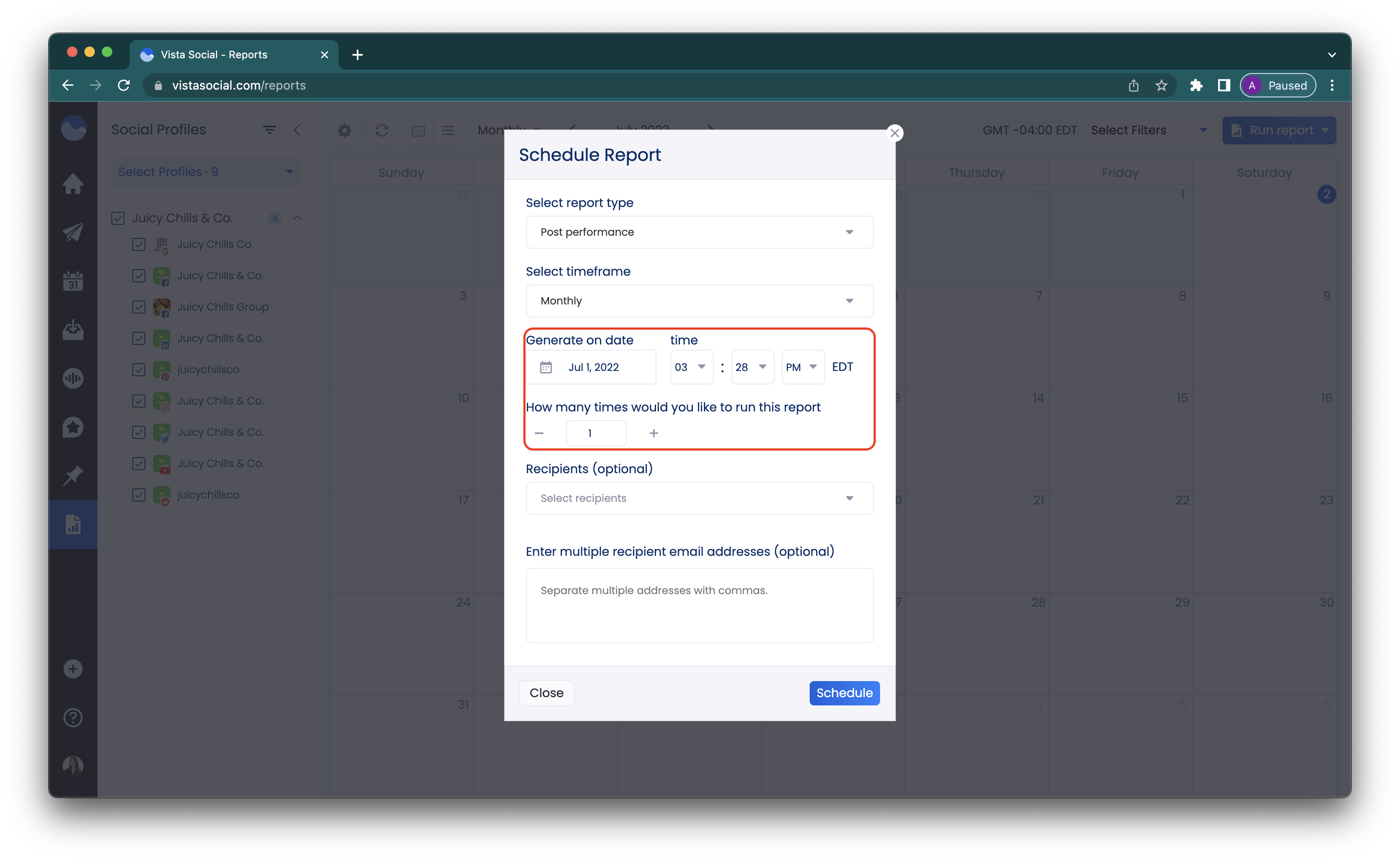 6. Under Recipients, you will the list of available users in your account. You may add recipients as many as you'd like.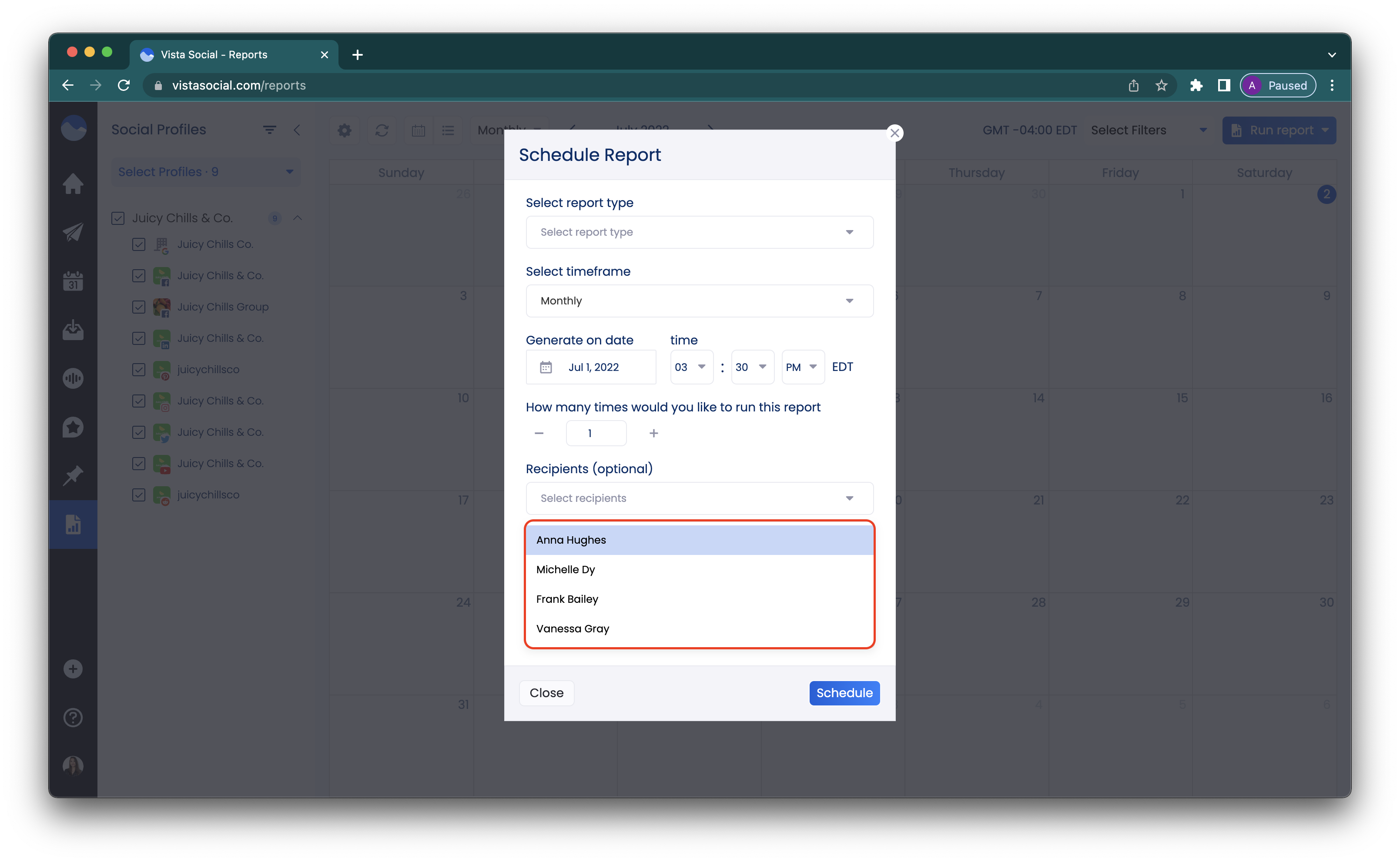 7. Finally, you may also add additional recipients who are non-users by listing their email addresses in the field provided.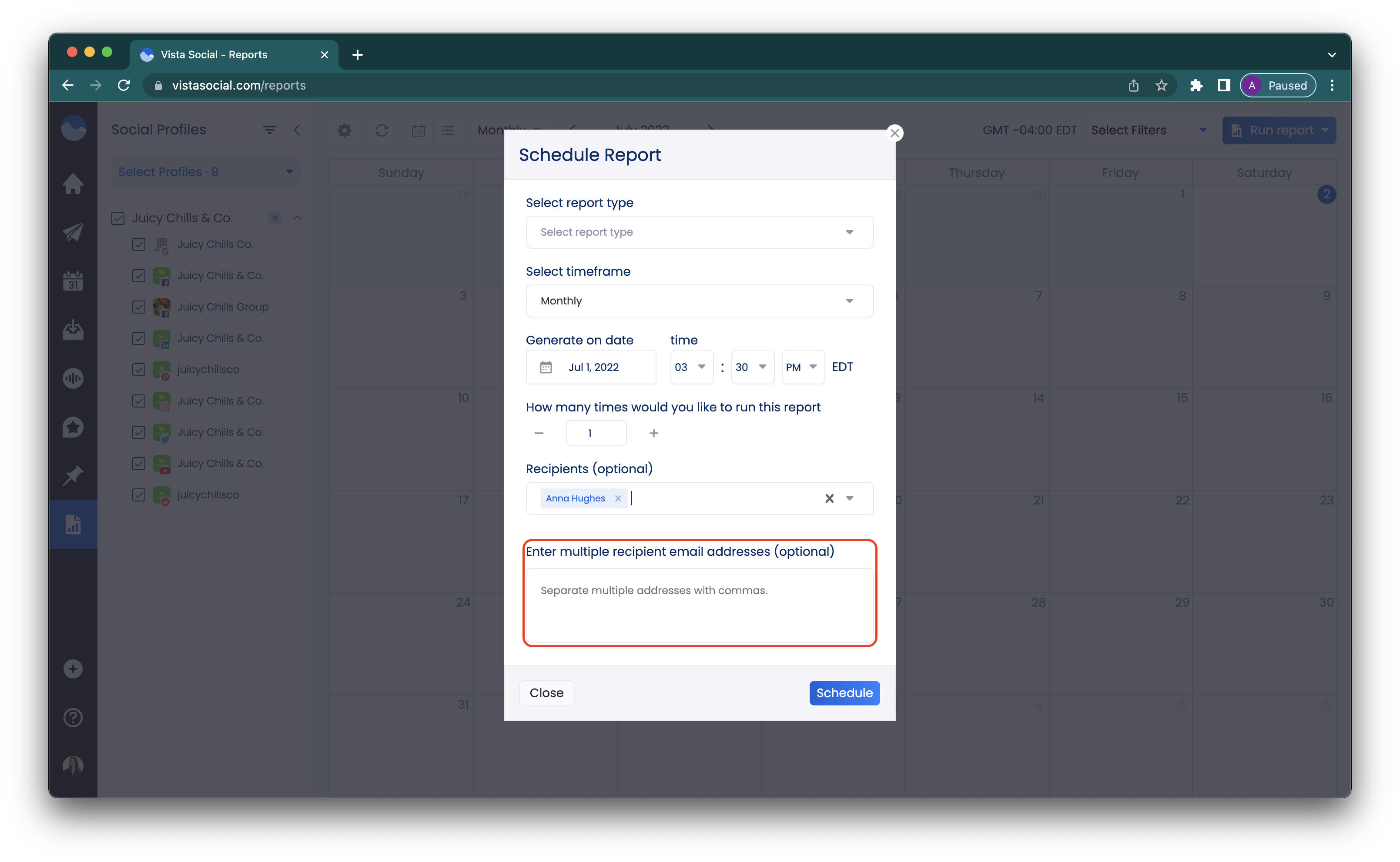 8. Click Schedule and you're all set!
Reports Calendar
All your past and scheduled reports will show in your reports calendar similar to this: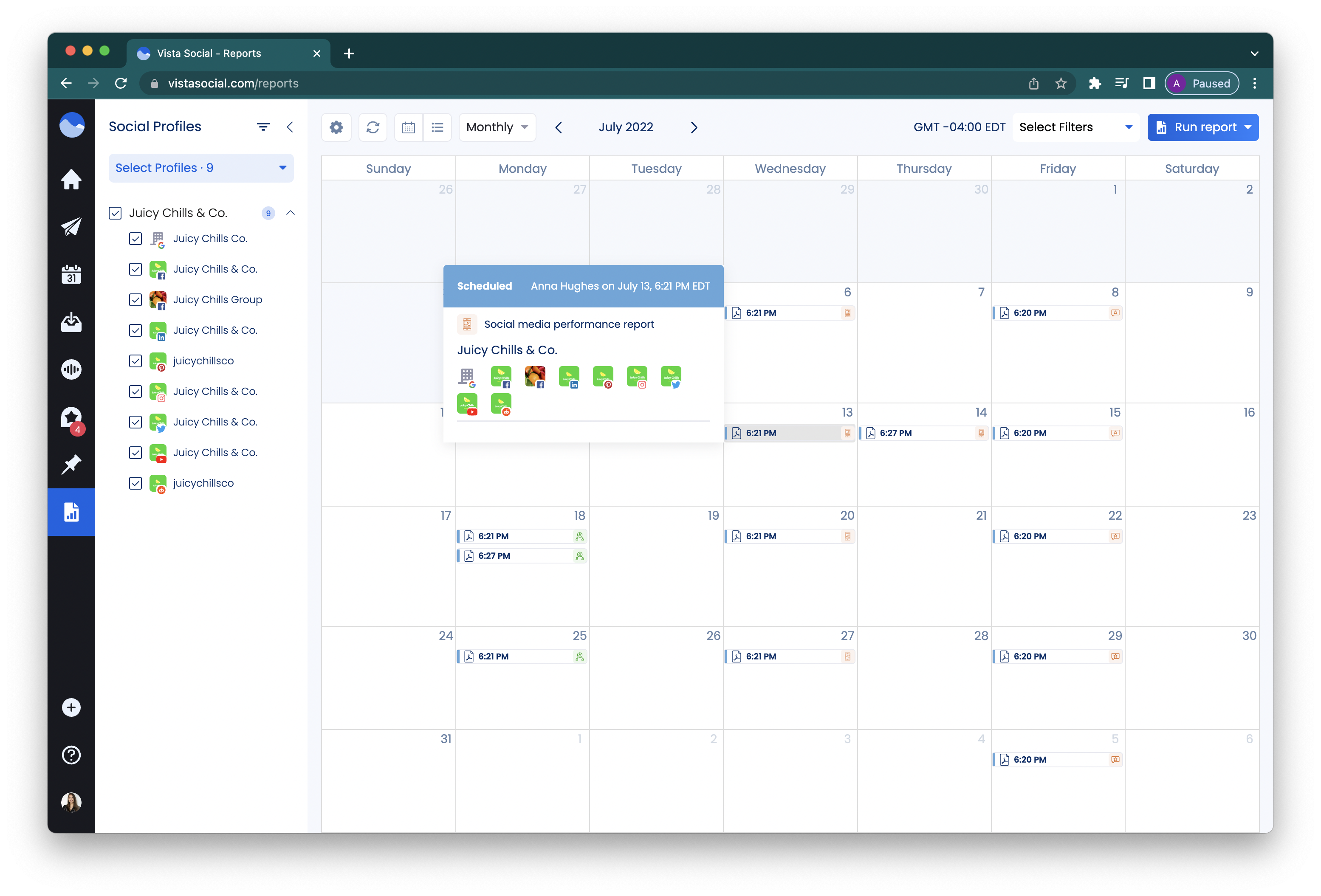 Note that reports that have already been generated will show a Download button so you can get a copy anytime:

Customizing Reports
Add branding or a cover page in your report by customizing it using the Report Builder! Check out this article on how create customized reports through Vista Social.