Snapchat isn't just a hot trend - it's a vital piece of the social media puzzle! With a whopping 400 million daily users, half of them being Gen Z and Millennials, it's a goldmine for social media management. 👻 💛
What's the Snapchat secret sauce? Vanishing Snaps and Stories creates instant buzz and exclusivity. Luckily, Vista Social now brings you scheduling and analytics features for Snapchat!
In this article, we'll go over:
Setting up the right Snapchat Profile
To be able to connect your Snapchat account to any 3rd-party tool like Vista Social and start scheduling Snaps, you need to make sure that you have a business public profile. Here's how to set it up: Setting up a Snapchat Business Public Profile
Scheduling Snapchat videos to Auto Post
1. To get started, select Snapchat from your list of profiles, hover over the left side menu, click Create, then choose from the four posting options (New post, Bulk publishing, Find content, Smart publishing) as shown below:
2. Add your caption and click the video icon to upload the video that you would like to push to the selected Snapchat profile.

3. On the lower right-hand part of the screen, choose the publishing time and select Next.

4. Confirm the posting schedule and click Publish.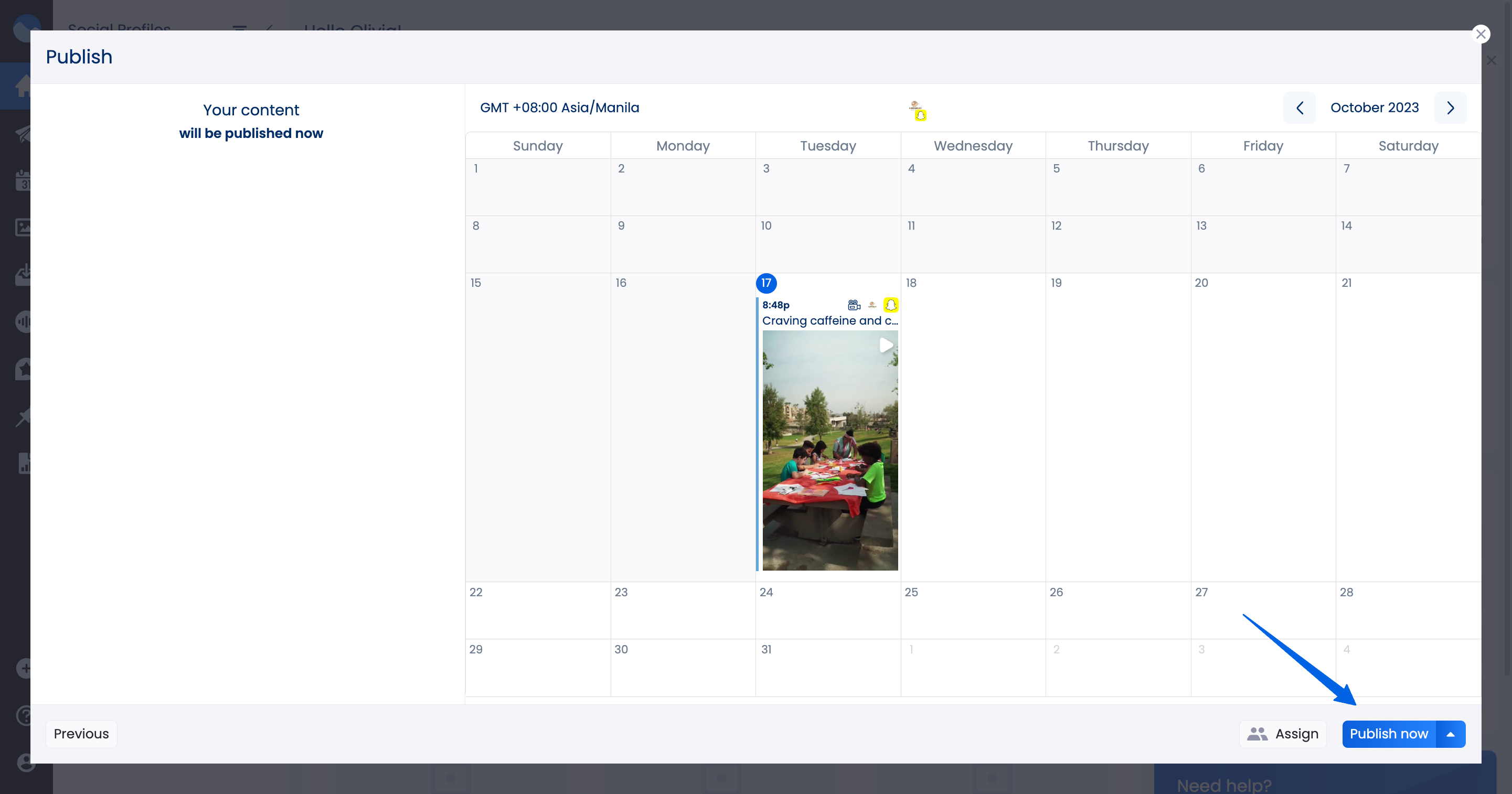 5. As soon as Snapchat processes the video the status will change to Published. Depending on the size of the video, it can take anywhere from a few seconds to a few minutes.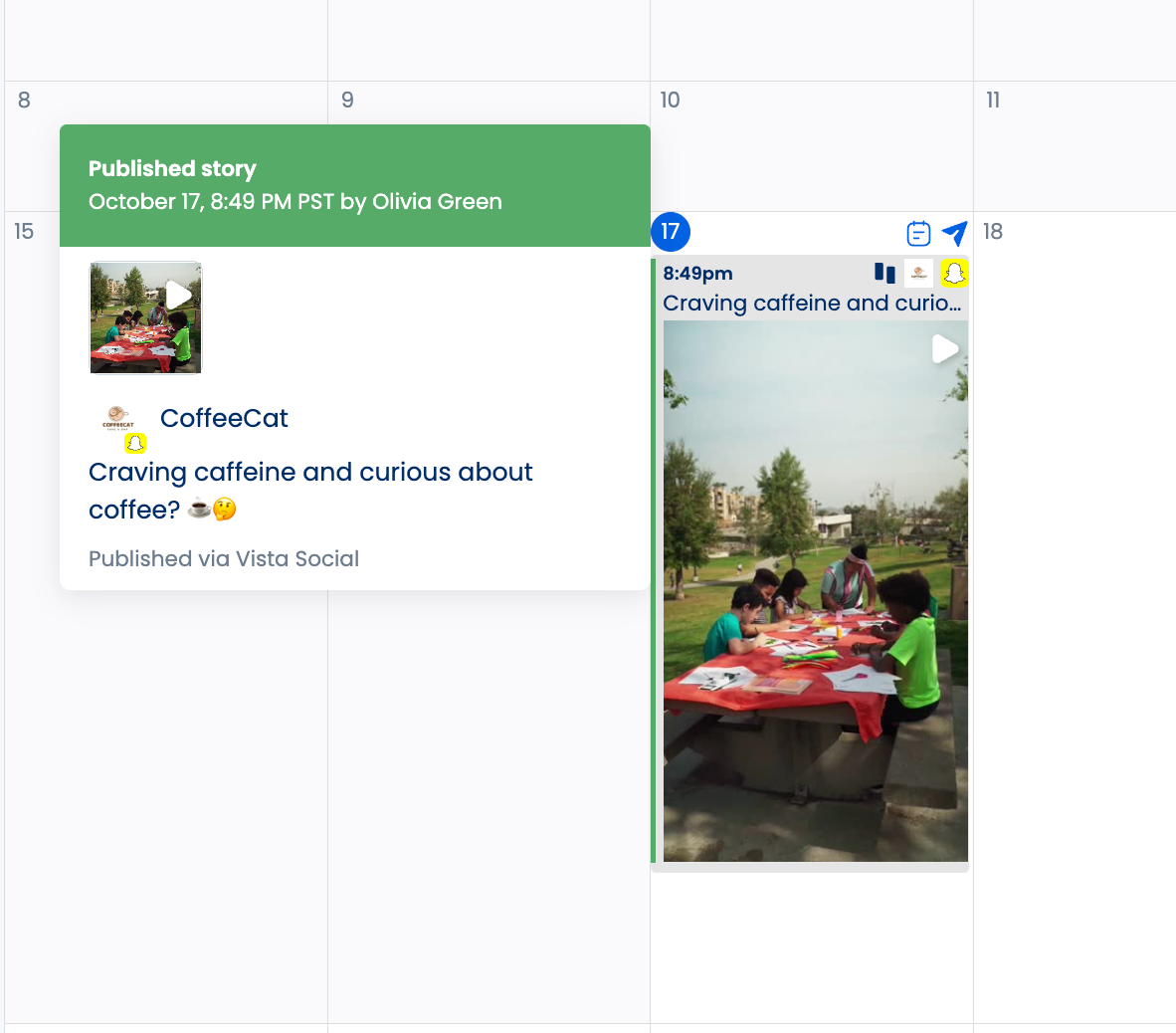 Additional options when scheduling Snapchat videos
Vista Social offers several customizations for your Snapchat posts
1. Publish as Story - Share content with your followers, visible for 24 hours.
2. Publish as Saved Story - Archive your content for long-term viewing.
3. Publish as Spotlight - Showcase your best content in the Spotlight section for broader visibility.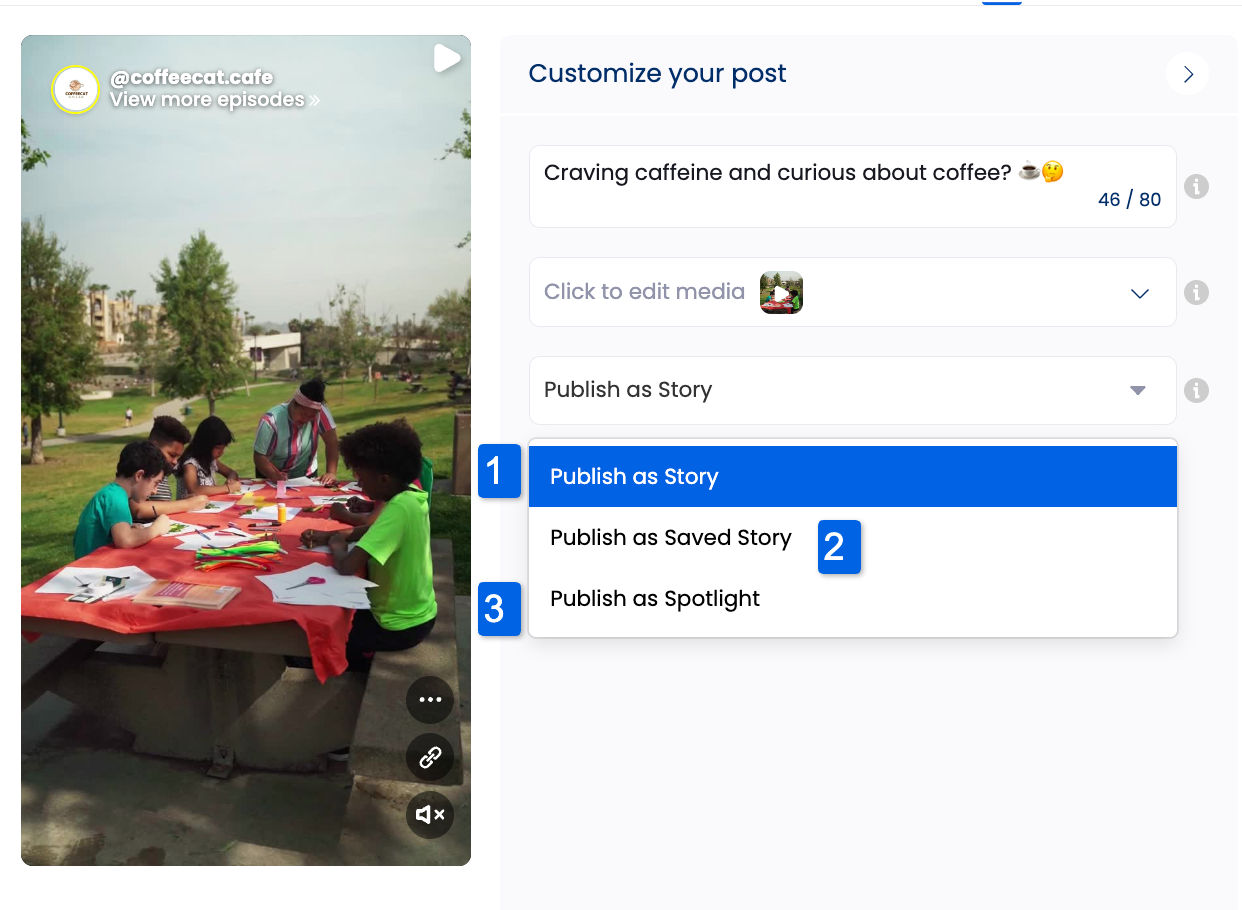 Video Specifications
Vertical video
Aspect ratio of at least 3:4
Minimum horizontal resolution of 640 px
Content should fill the full frame (no letterboxing)
Cannot feature logos from other apps


Related Reading:
Setting up a Snapchat Business Public Profile
How do I schedule posts for multiple social channels at the same time?
----
Sign-up now and enjoy Vista Social's fully featured free plan as you get started, or try our full toolkit priced to make social media management affordable!