Keeping your payment information up to date is essential to your business. If you want to update the credit card you have on file, here's how you can do it on Vista Social:
Click on Settings > Plan & Billing. Then, hover over to the Payment Method section and click Change.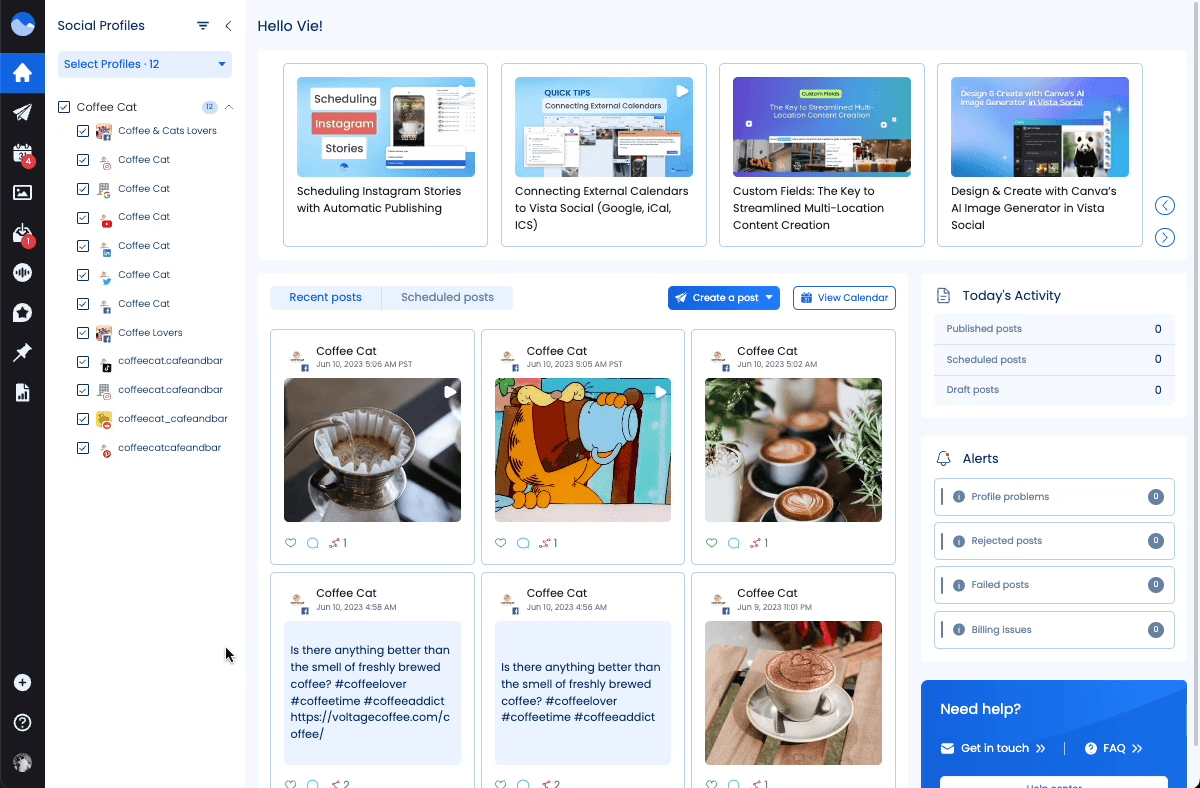 You will be redirected to the Vista Social Billing page powered by Stripe, where you can edit your current card on file, add another payment method, and update your billing information (email address and billing address).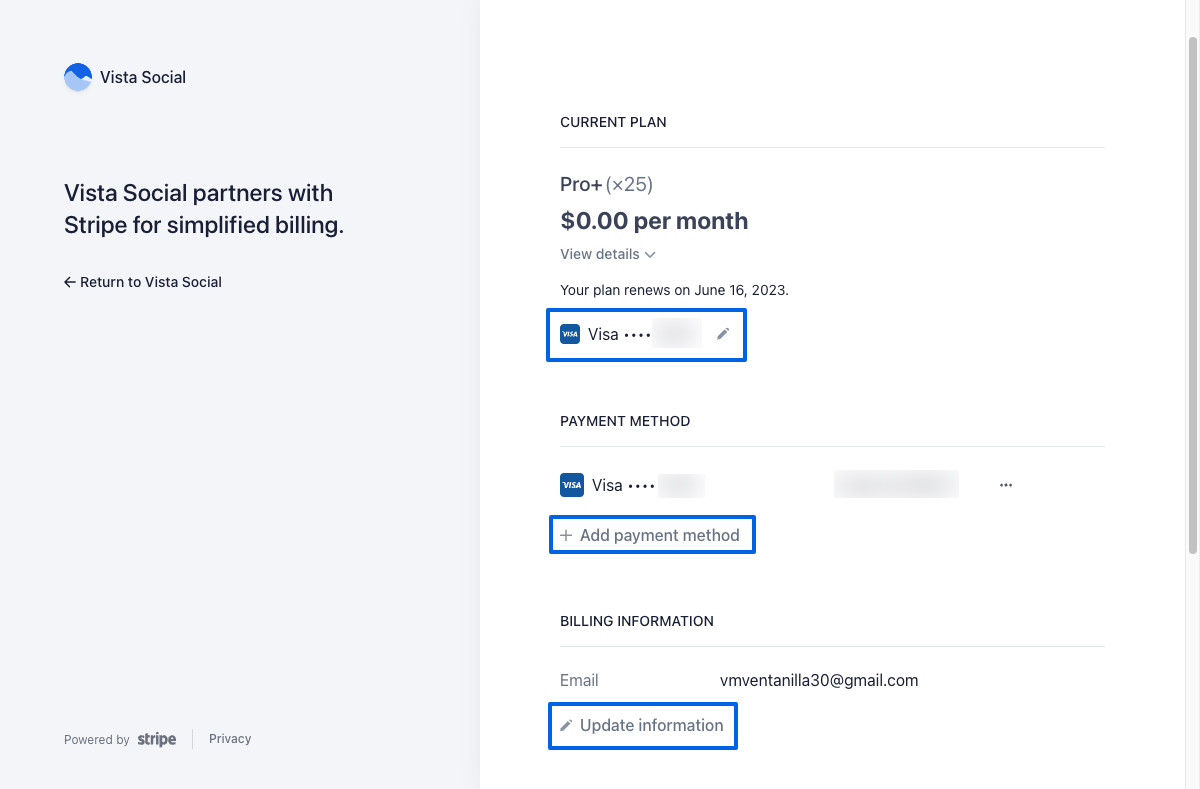 Related Reading:
Changing your subscription or billing details
Why was my credit card declined?
----
Sign-up now and enjoy Vista Social's fully featured free plan as you get started, or try our full toolkit priced to make social media management affordable!