There are instances when connections to your social networks may become disconnected or access is lost, requiring a reconnection.
This article aims to provide a brief explanation of the reasons to reconnect your social profiles, and how to do it.
Reasons why you need to reconnect your social profiles
1. Security and policy updates
Social media platforms periodically update their policies and terms of service to ensure user safety, privacy, and compliance with evolving regulations. In some cases, these policy updates may require users to reconnect their social profiles to third-party applications like Vista Social.
2. Switching profile types
If you decide to switch your profile type in your social network, it can result in a disconnection between your social profile and Vista Social. Instagram for example, offers various profile types, including personal accounts, business accounts, and creator accounts. By reconnecting your social networks, you can effortlessly update the profile type within Vista Social, ensuring that the access to the platform features (content planning, auto-publishing, analytics, etc.) aligns with your new profile type.
3. Other disconnection issues
Your social profiles can disconnect for various reasons, including access token expirations, security measures imposed by social networks, human error, account inactivity, and changes in platform features or settings.
How to reconnect your social profiles to Vista Social
To do this, you do not need to remove or delete the profile from your account.
Just go to Settings > Connected Profiles, then click the action button to the right of the social profile you want to reconnect and refresh the connection. No sweat! 🎉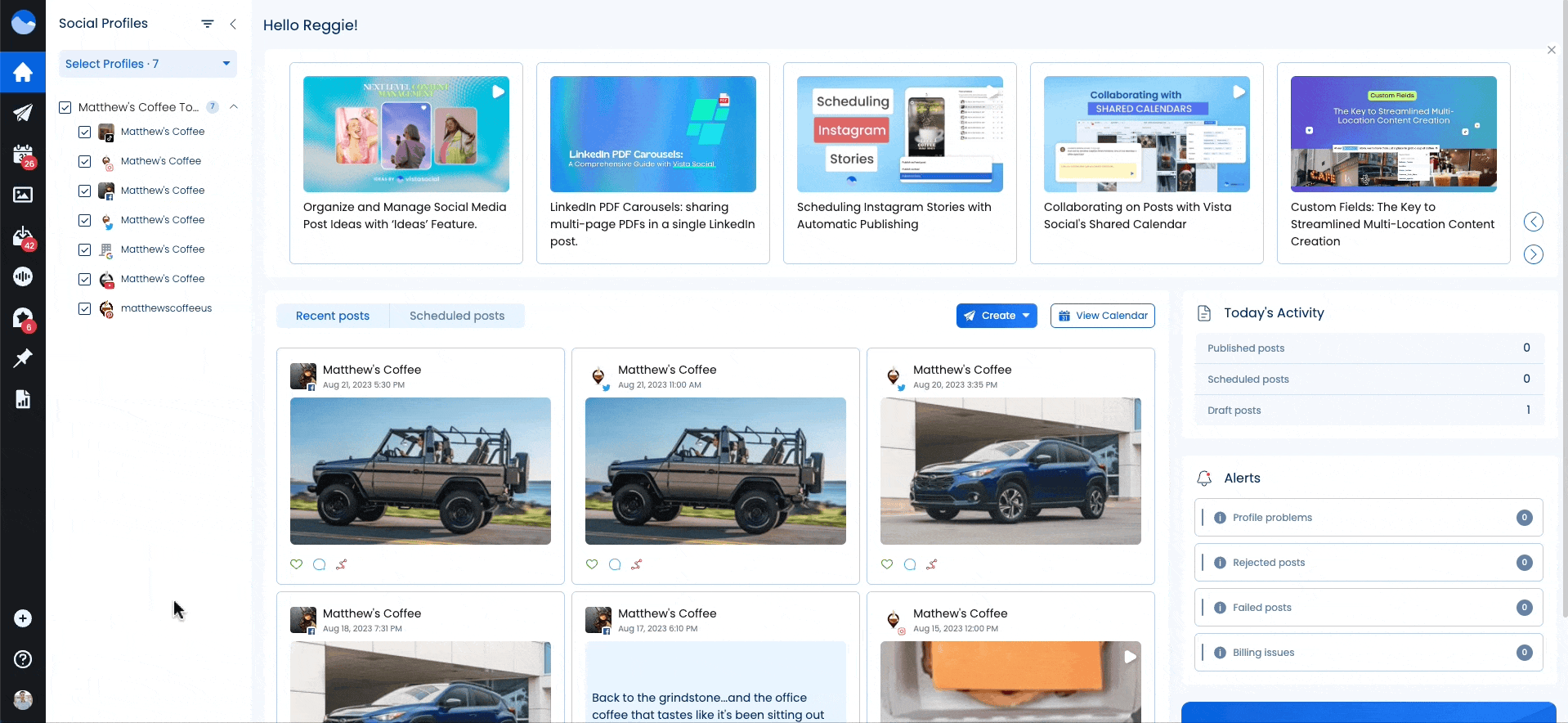 Related Reading:
Connecting your profiles to Vista Social
Profiles Keep Disconnecting? Here's How To Fix It! (Instagram / Facebook)
----
Sign-up now and enjoy Vista Social's fully featured free plan as you get started, or try our full toolkit priced to make social media management affordable!