When connecting your Instagram account to Vista Social, you might have encountered being redirected to Facebook to continue authorizing the connection.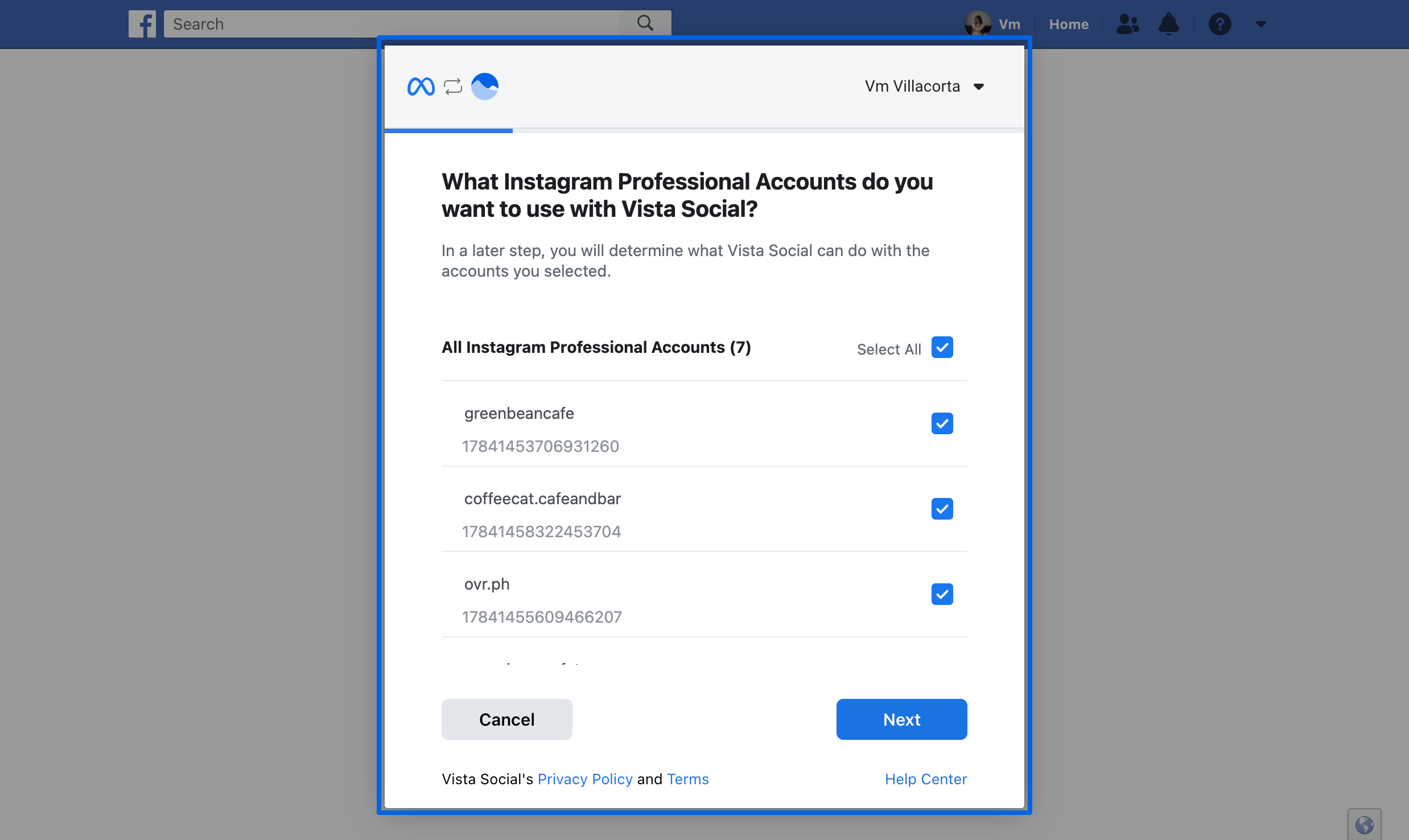 In this article, we'll explain the reason behind this situation, and if it is necessary to link your Instagram profile with a Facebook page. Read along to find out!
Connection types
When you connect an Instagram profile to Vista Social (or any other social media management tool like ours), you'll usually have 2 options - an Instagram Professional (Business or Creator) Profile, or an Instagram Personal Profile. Depending on what profile type, preferences, or goals you may have, you can connect your Instagram account to Vista Social either way:
1. Instagram Business or Creator Profile
A little story time! When Instagram was purchased by Facebook Meta many years ago, they decided to unify the infrastructure and backend systems of both platforms. This is why Instagram connections of these profile types go through Facebook - and so to take advantage of our awesome tools and features, you'll need to have them linked up through a Facebook page.
That being said, these profiles are the best since you get access to all of our main features including automatic posting, inbox, and analytics.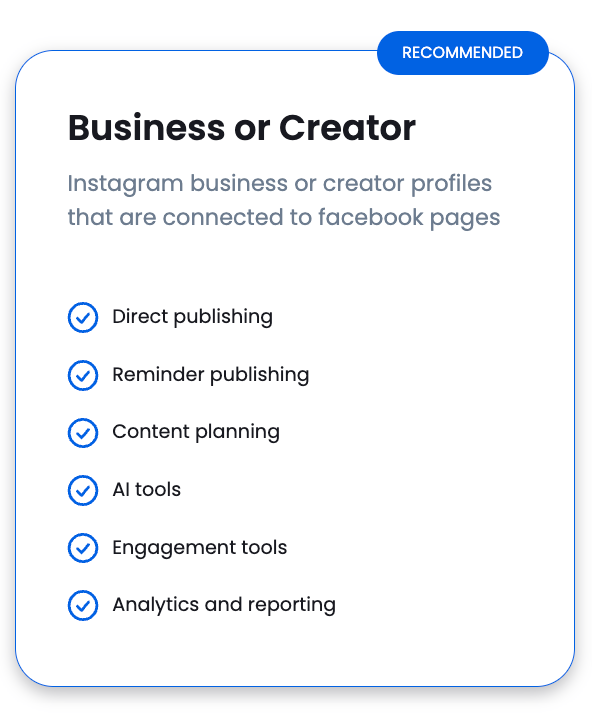 2. Instagram Personal Profile
These profiles don't need to have their Facebook page linked. However, without the link to a Facebook page, Instagram does not make it possible to use automatic posting, inbox, and analytics using tools like Vista Social. You can still use this profile for content planning, schedule posts via reminder publishing, and make use of our AI tools for content creation!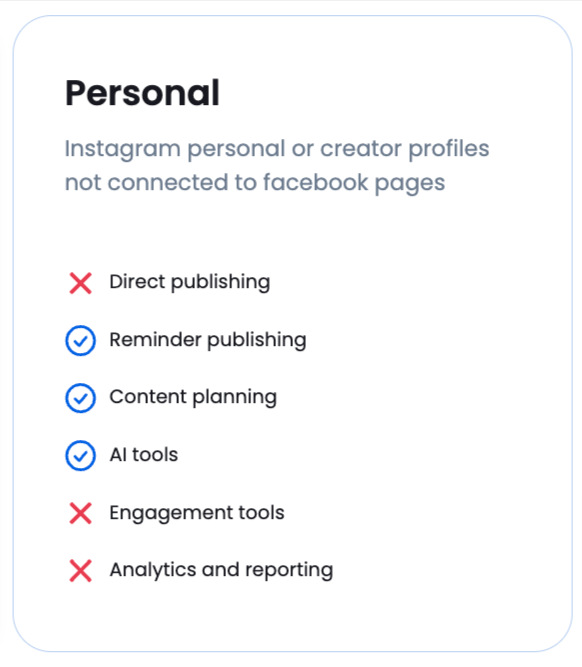 Should I link my Instagram profile with a Facebook page?
Ultimately, the decision to link your Instagram profile with a Facebook page depends on your specific needs and objectives. Consider the features and capabilities that are essential to your social media strategy and choose the option that aligns best with your goals.
If you're someone who doesn't want to switch to an Instagram Business or Creator profile, just keep in mind it'll be difficult to effectively manage your Instagram presence without linking it to a Facebook page. Most advanced features like automatic posting, inbox management, and analytics are not available for Personal profiles or Creator/Business profiles that aren't linked to Facebook pages, but you can still leverage Vista Social for content planning and scheduling through reminder publishing.
Remember, both options have their own benefits and can help you enhance your Instagram presence in different ways!
Related Reading:
Instagram account types explained: Business, Creator, Personal. Which should you use?
[Web] Instagram Publishing with Vista Social
Do you support Instagram personal accounts?
----
Sign-up now and enjoy Vista Social's fully featured free plan as you get started, or try our full toolkit priced to make social media management affordable!