Vista Social's AI Assistant, powered by ChatGPT, can help you create unique and engaging social media posts. You can generate high-quality posts tailored to fit your brand's style and voice. Additionally, our AI Assistant can help you save time and money by automating the creation of your posts.
Video Guide
To start, click the AI Widget

in the Publisher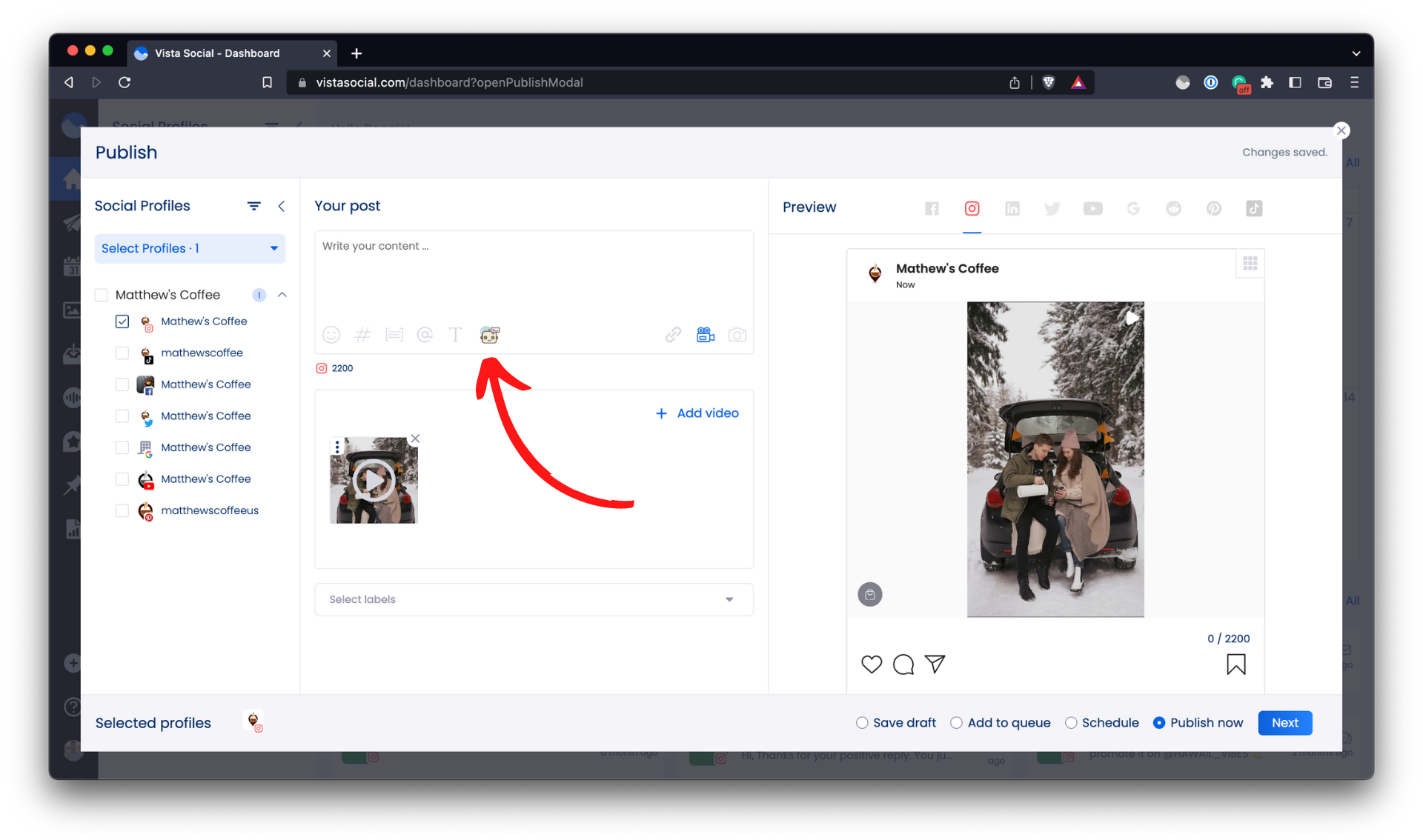 There are endless ways in which the AI Assistant can help you craft your post's caption. It can start with a prompt such as "Write a social post...". The only limit is what you can imagine. To help you get started, we've provided a few examples prompts you can click on the right side to get your creative juices flowing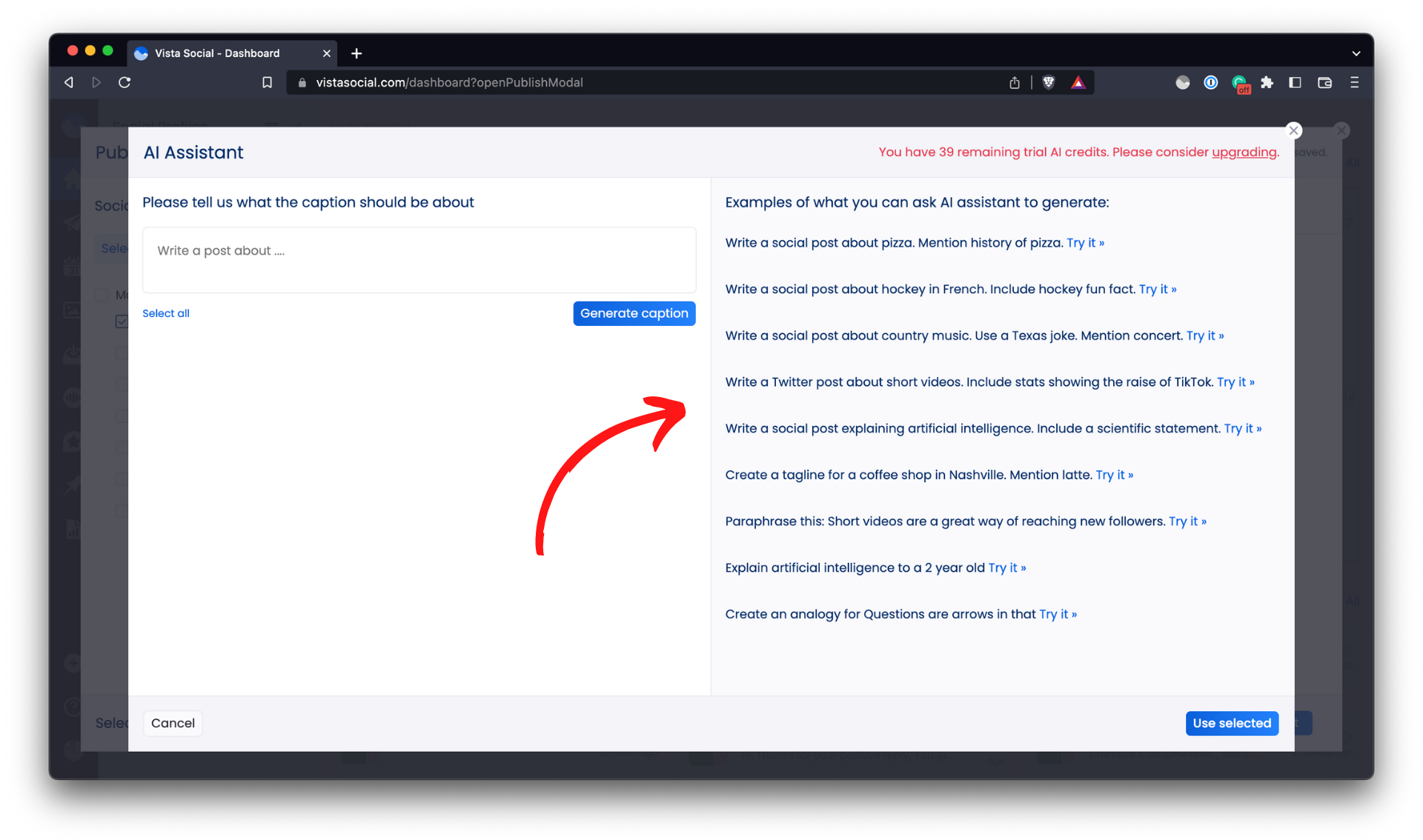 In this example, we're creating a social post for a local coffee shop to bring in more guests during the cold weather.
We'll ask the AI Assistant to "Write a social post about drinking coffee in cold weather." We'll even ask it to mention our cafe and location. When we're ready, we'll click Generate caption

Vista Social's AI Assistant will create a caption based on your prompt. You can click Generate caption again to have it create multiple variations for you as well.
You can save some or all of the generated captions if you want to use them again in the future by clicking Save selected. This will be saved in your saved captions
When you're ready, select the one you want to use and click Use selected.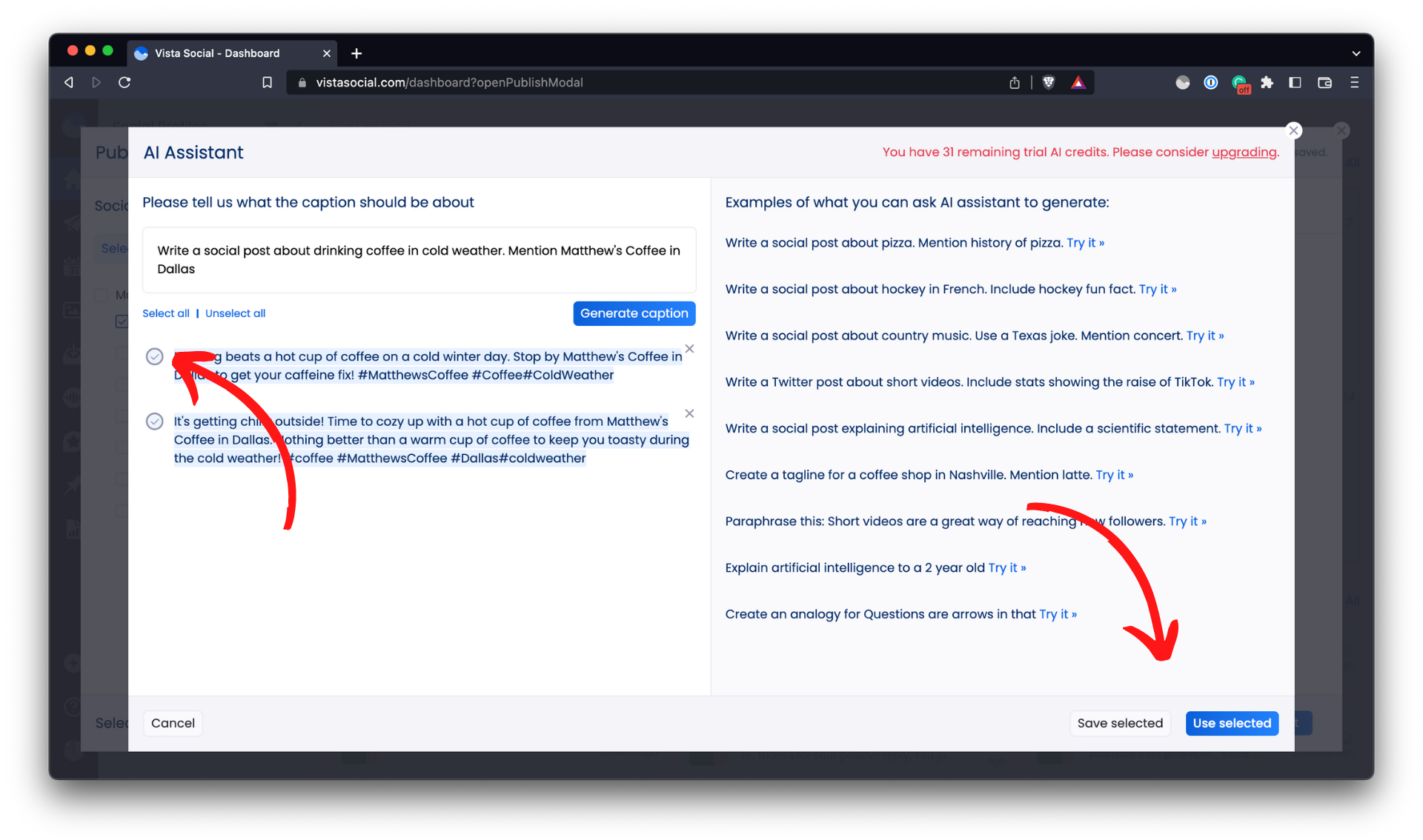 That's it, you now have an AI-generated caption for your social post.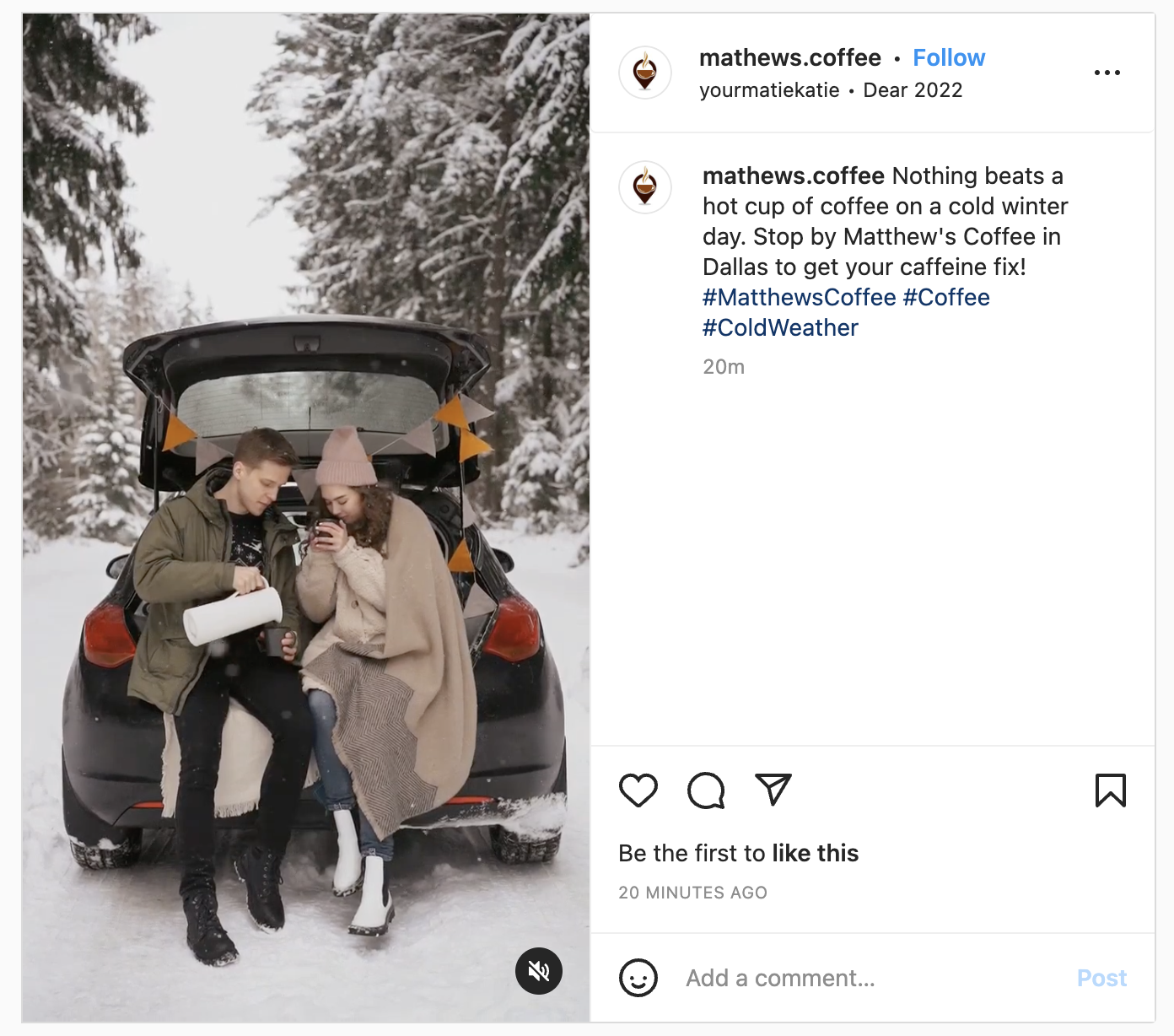 Related Reading
----
Sign-up now and enjoy Vista Social's fully featured free plan as you get started, or try our full toolkit priced to make social media management affordable!