With the increasing number of social media platforms available, planning and scheduling multiple posts from different profiles can be time-consuming and overwhelming. That's where our publishing features like Auto Publishing and Notification Reminders come into play!
In this article, we'll review:
Auto Publishing: Set it and Forget it
Auto Publishing is a feature offered by Vista Social that allows users to schedule and automatically publish content in advance without needing to manually post at the scheduled time. This automation feature can save time and effort for users who want to maintain a consistent posting schedule without having to be constantly present on social media.
How does Auto Publishing work?
After you craft your post (by selecting profiles and adding a caption), you'll see the "Auto publish" option enabled by default in the preview area.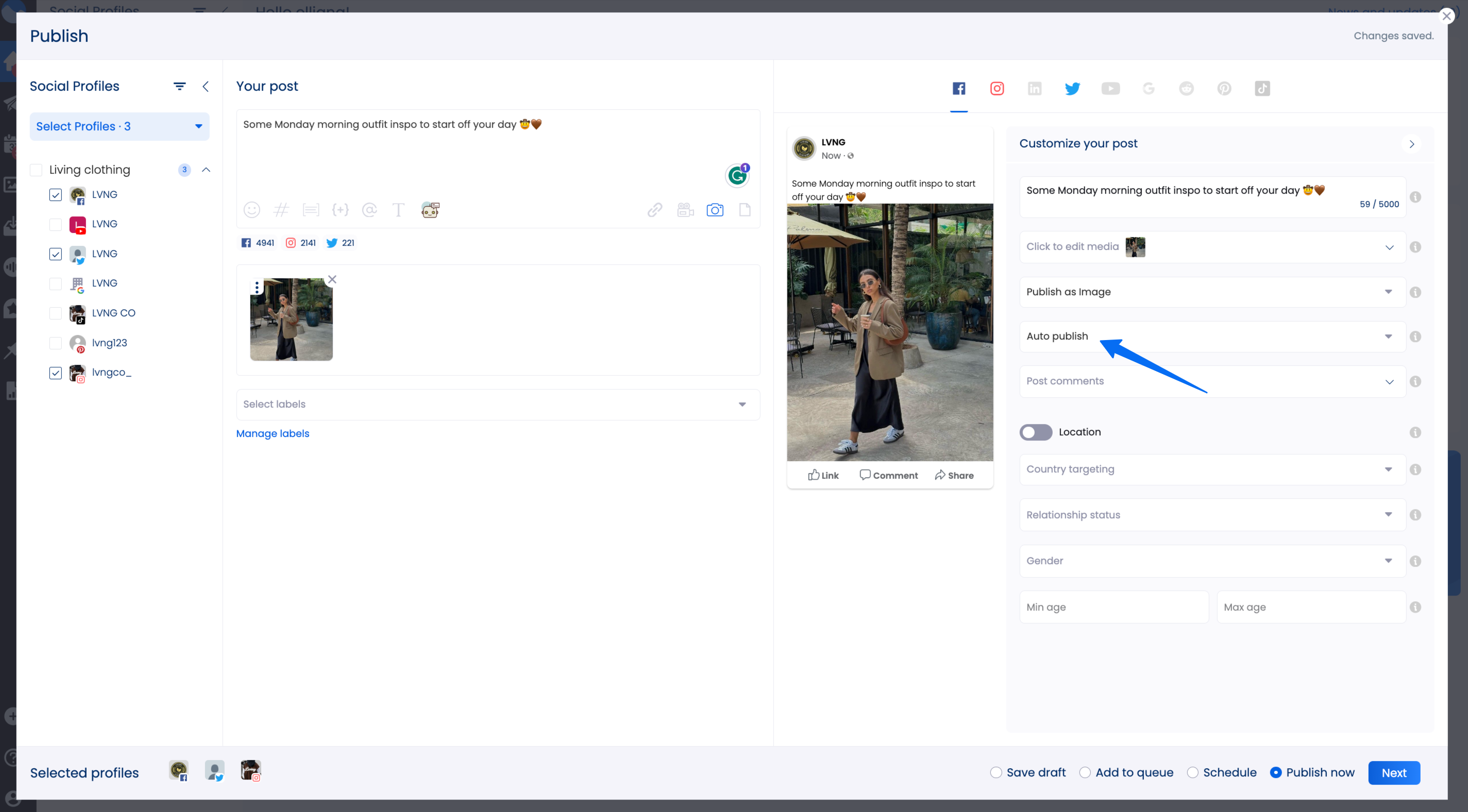 All you have to do is choose a scheduling option, like adding to a queue or choosing a specific date/time.
At the scheduled time, the post will automatically get posted for you!
Notification Reminders: Manual Posting with Reminders
Reminder Publishing is a feature that sends users a reminder at the scheduled time to manually post their content (e.g. Facebook stories). Instead of automatically publishing the content, Vista Social sends a push-notification reminder to the user's chosen device, prompting them to log in to their Vista Social app and post the content themselves.
How does Reminder Planning work?
Part I: Downloading the Vista Social app
Open the app and allow notifications (This is important since this is how you'll get notified at the scheduled posting time).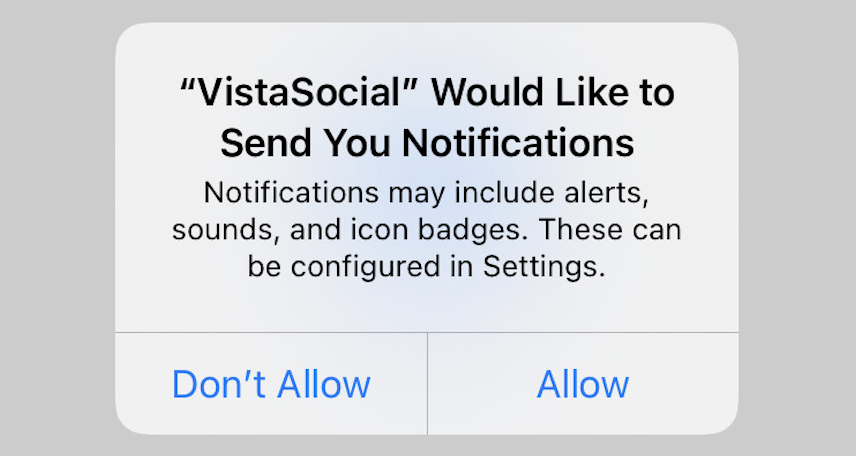 Just log in with your Vista Social account details and your device will be ready to receive Notification Reminders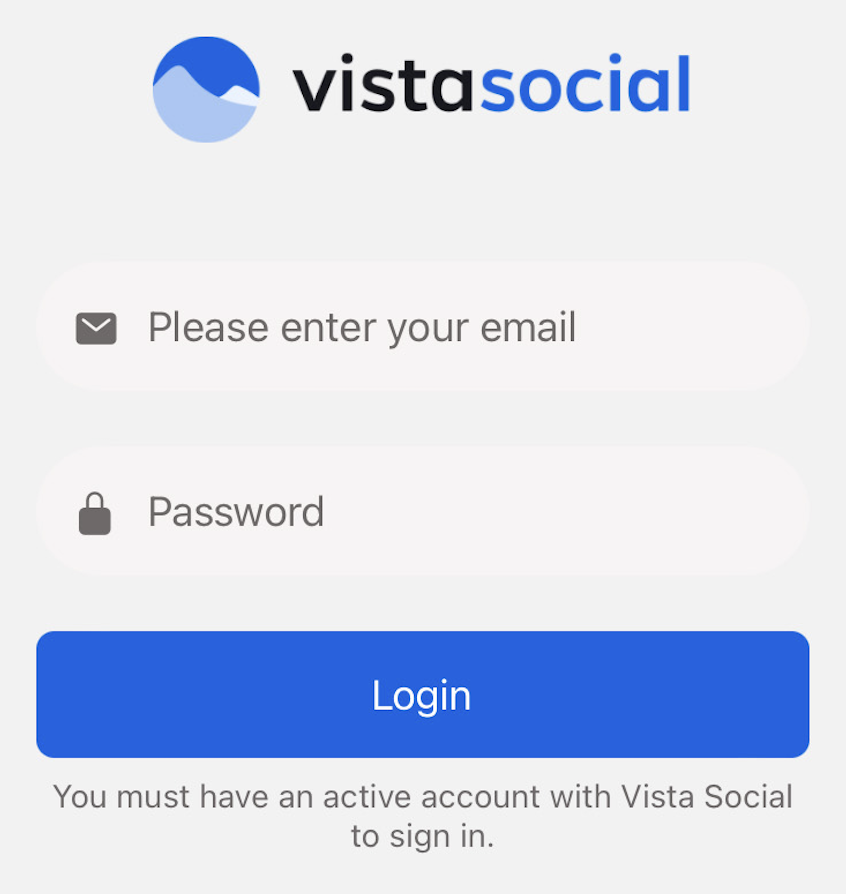 Part II: Time to schedule your post!
Head to Vista Social on the web and start crafting your post.
Once you have created your post, you'll find an option to pick your "device" (the phone from which you have logged in) from the list.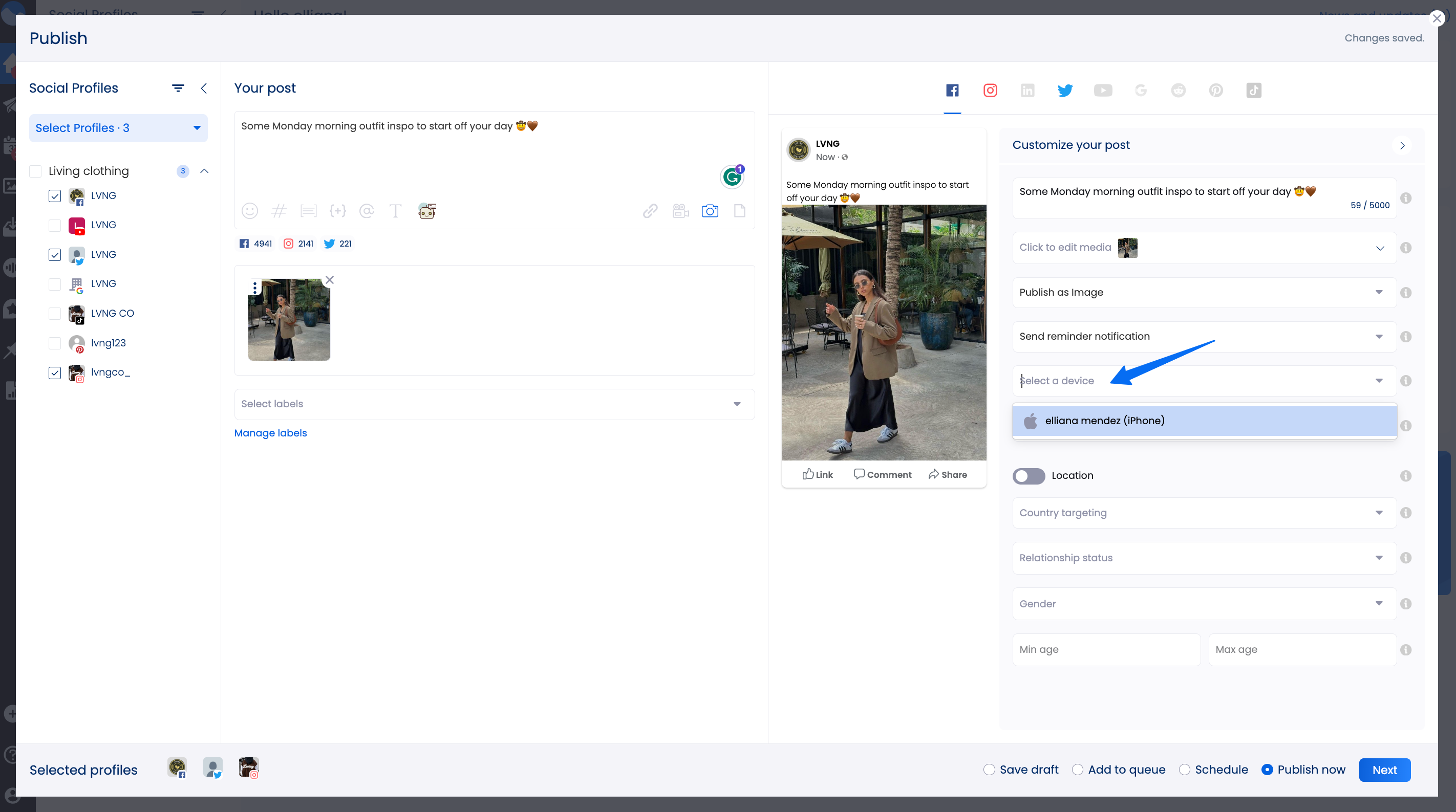 Then, just schedule your post!
At the scheduled time, you'll receive a notification on your phone, like this:
Just open the notification and share it on your social media network.
When the notification opens simply click on "Continue to [Social Network]" Be sure to grant permission to access your phone's photos
This step is optional, but if you mark your post as published in the app, it helps you better track your posts.
Simply click on the check mark to acknowledge the post (mark it posted) or the x mark to reject it (you don't want to publish it). This way, you can find the post on your calendar:
Auto Publish vs. Notification Reminders: By Profile Types
Here is an overview of which profile types are able to use Auto Publishing versus Notification Reminders
| | | |
| --- | --- | --- |
| | Auto Publish | Notification Reminders |
| Instagram Business Profiles | ✅ | ✅ |
| Instagram Creator Profiles | ❌ | ✅ |
| Instagram Personal Profiles | ❌ | ✅ |
| Facebook Pages & Groups | ✅ | ✅ |
| TikTok Business & Creator Profiles | ✅ | ✅ |
| TikTok Personal Profiles | ❌ | ✅ |
| Twitter Profiles | ✅ | ✅ |
| LinkedIn Company Pages & Personal Profiles | ✅ | ✅ |
| Pinterest Profiles | ✅ | ✅ |
| Reddit Profiles | ✅ | ✅ |
| YouTube Channels | ✅ | ✅ |
| Google Business Profiles | ✅ | ✅ |
Related Reading:
Scheduling Instagram Stories with Vista Social
Instagram account types explained: Business, Creator, Personal. Which should you use?
----
Sign-up now and enjoy Vista Social's fully featured free plan as you get started, or try our full toolkit priced to make social media management affordable!