With Vista Social, you can control what message you see in your inbox by filtering through a list of options.
How to filter message options
1. Head over to the Inbox page from the main menu.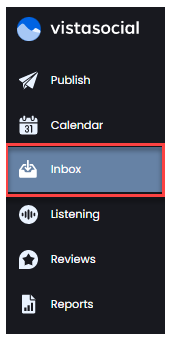 2. Click the Filter dropdown to see the list of message types available.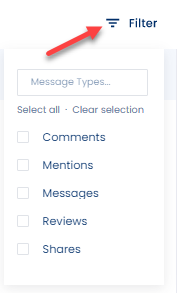 3. By default, you are looking at All Messages. Switch to the Unread tab to view the ones that still need to be worked on.

4. Start filtering conversations based on message type:
Comments
Mentions
Messages
Reviews
Shares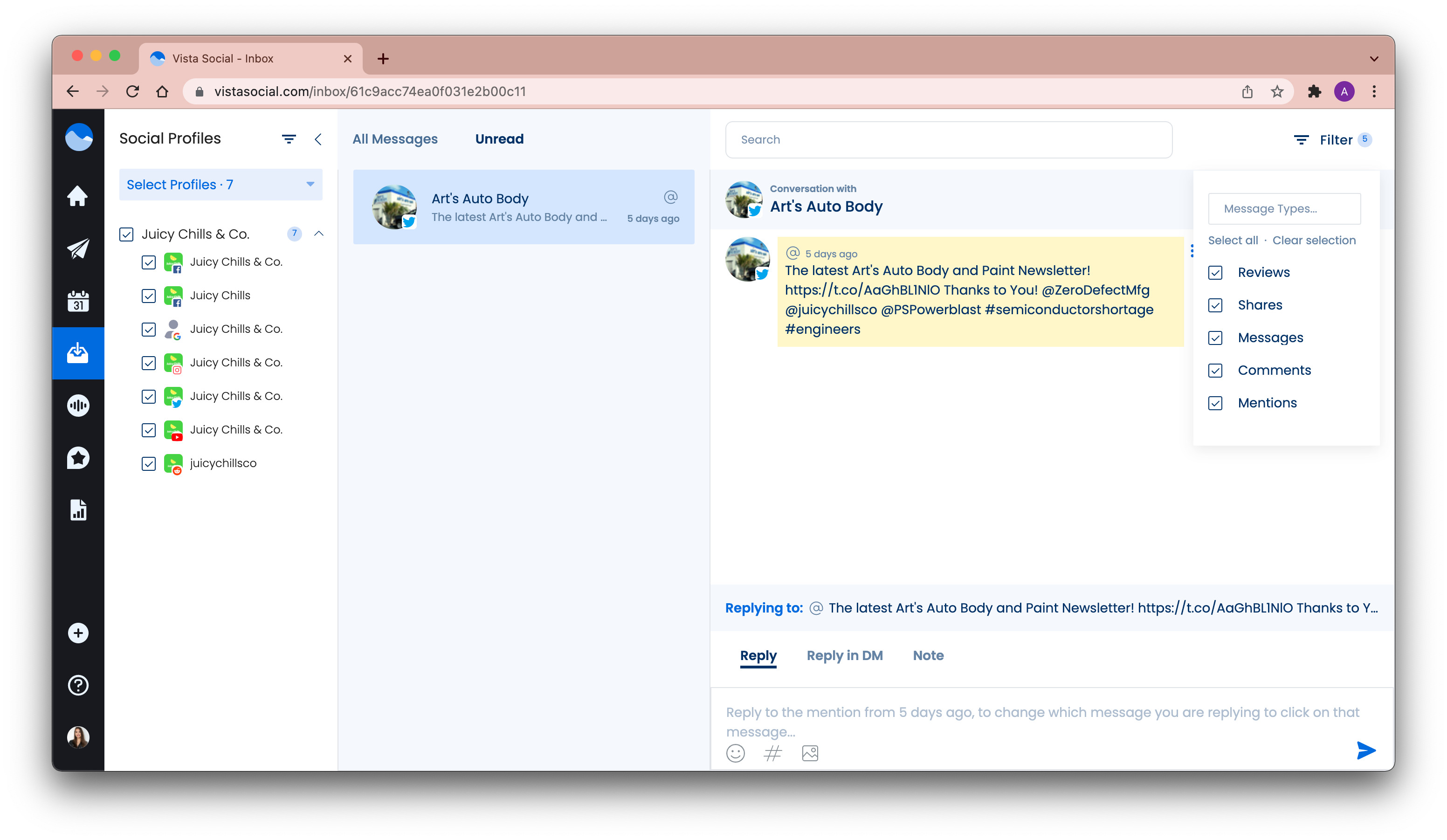 6. This is the conversation view where all the messages exchanged with a person are shown. You can reply to a specific message or explore other options for each message such as liking the message, or labelling it so you can easily find it later.

7. Once you have chosen the message you want to respond to, type in your message at the bottom of the page and hit Send. Note that you may either Reply to a message, Reply in DM (if the message is a comment), or leave an internal Note for your team members. You can also attach images, emojis, and hashtags. For internal notes, you can mention your team members so they get notified about the message.

| | |
| --- | --- |
| | Note: At this time, messages and comments come in real-time for Facebook and Instagram only. For all other networks, inbox updates occur on a refreshed schedule, typically every 5-6 hours. |
Related Reading:
How to use internal notes in Inbox
Replying to specific messages in a conversation
----
Sign-up now and enjoy Vista Social's fully featured free plan as you get started, or try our full toolkit priced to make social media management affordable!