How do you find great content to share on your social media calendar?
With social media management, one of the most difficult tasks is to consistently find high-quality content to share to your audience every day. With Vista Social, this task is made easier with our smart publishing feature that allows users to automatically discover articles and schedule them in bulk.
How to find content and schedule as a
single post
1. Go to Calendar > Publish > Find content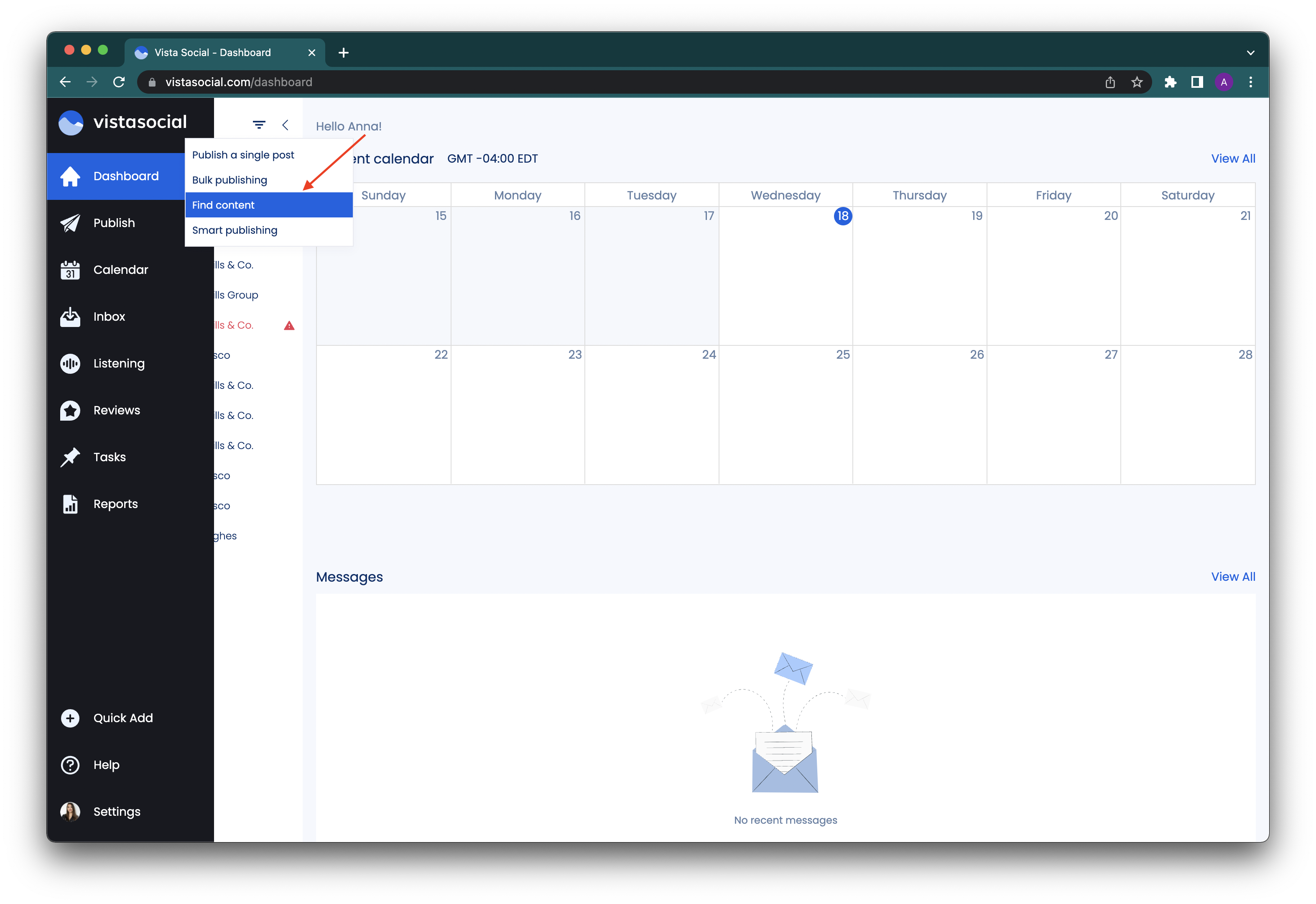 2. Type in a company, product, or keyword to find related articles and select Find content. Scroll through the list of results -- once you find an article that you want to schedule, click Send to Compose.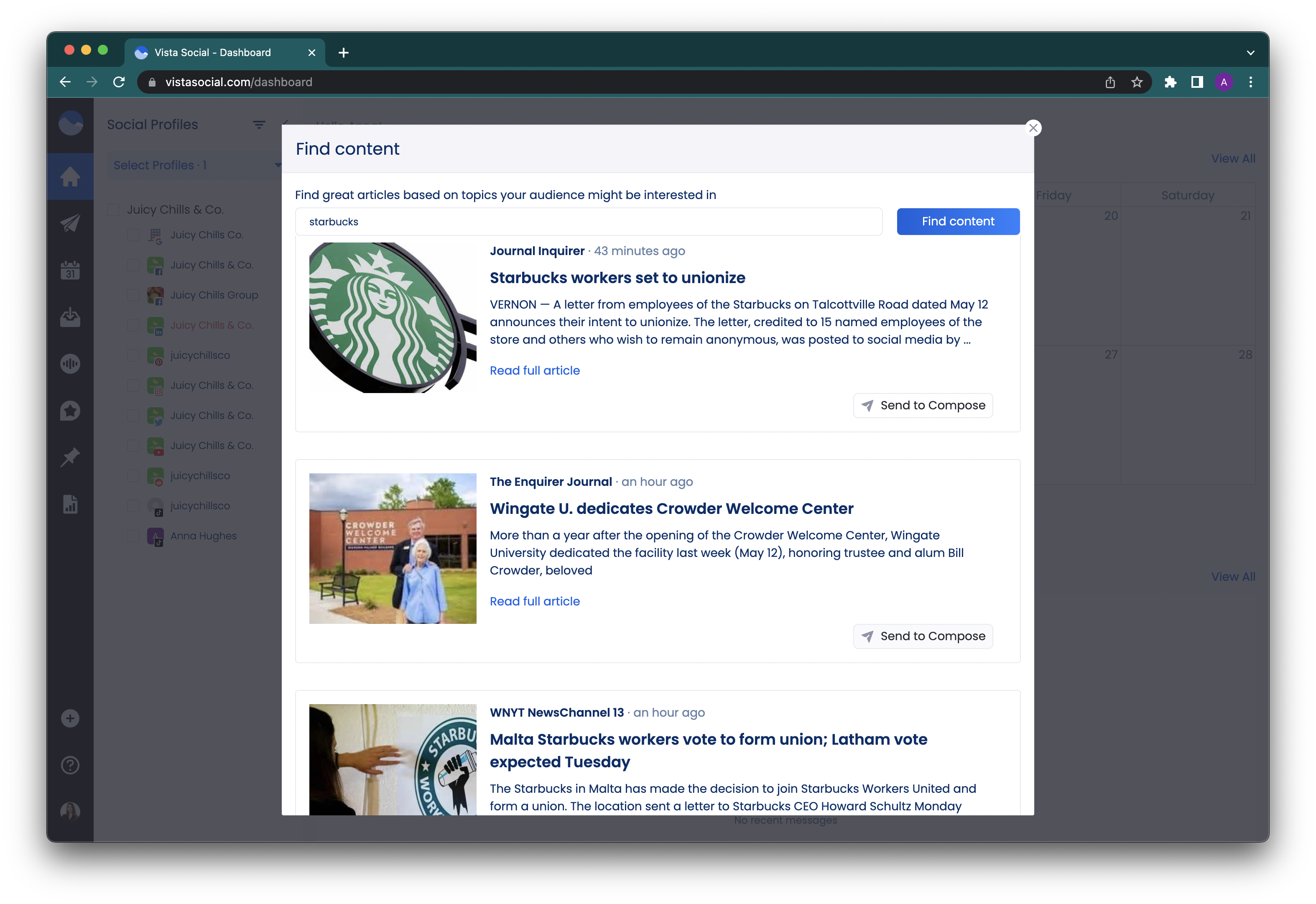 3. The composer window opens with the article title and link already added. Fill out all other optional information such as post label, publishing options (depending on the network), and time to post.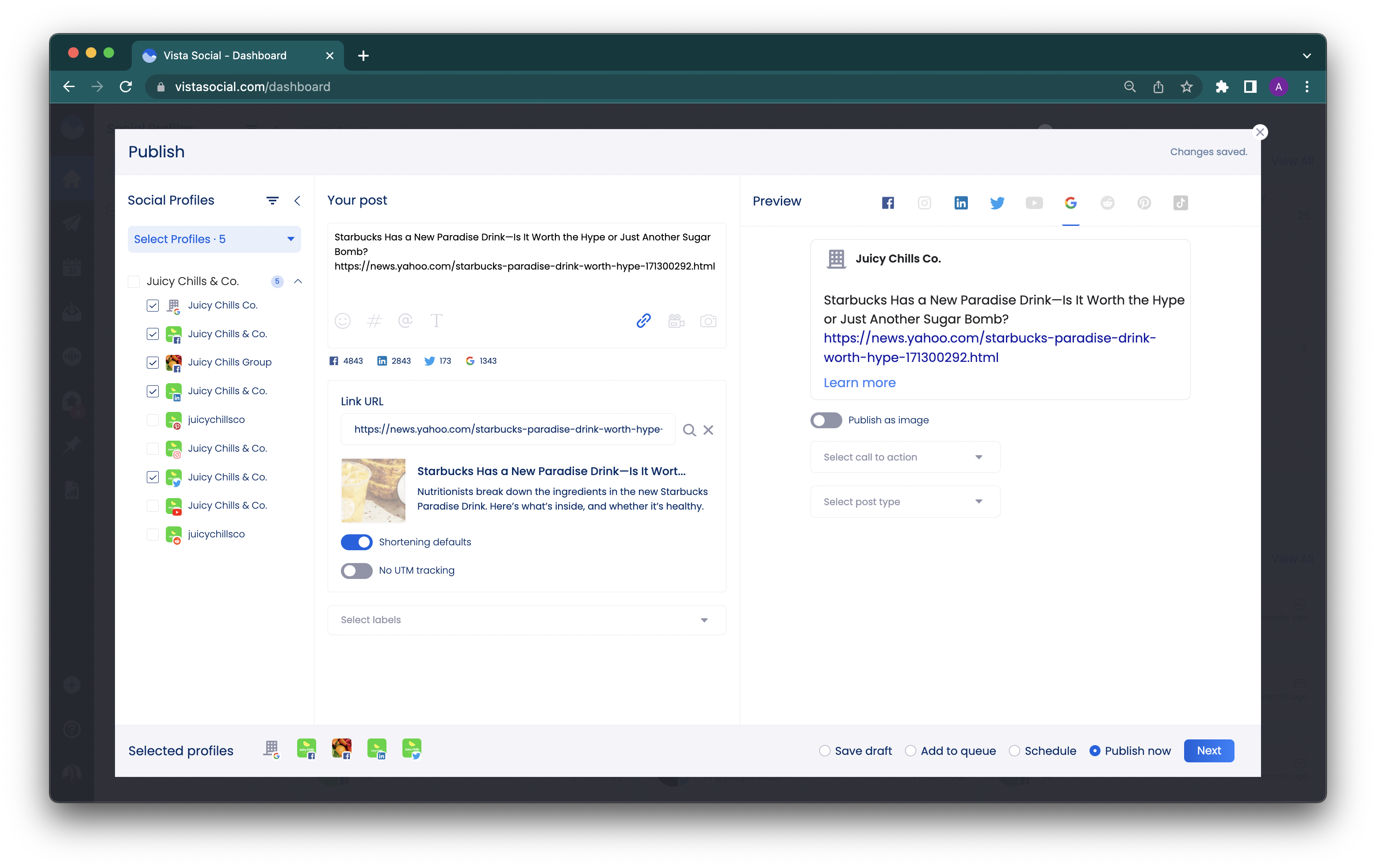 How to find content and schedule as a
bulk post
1. Go to Calendar > Publish > Bulk publishing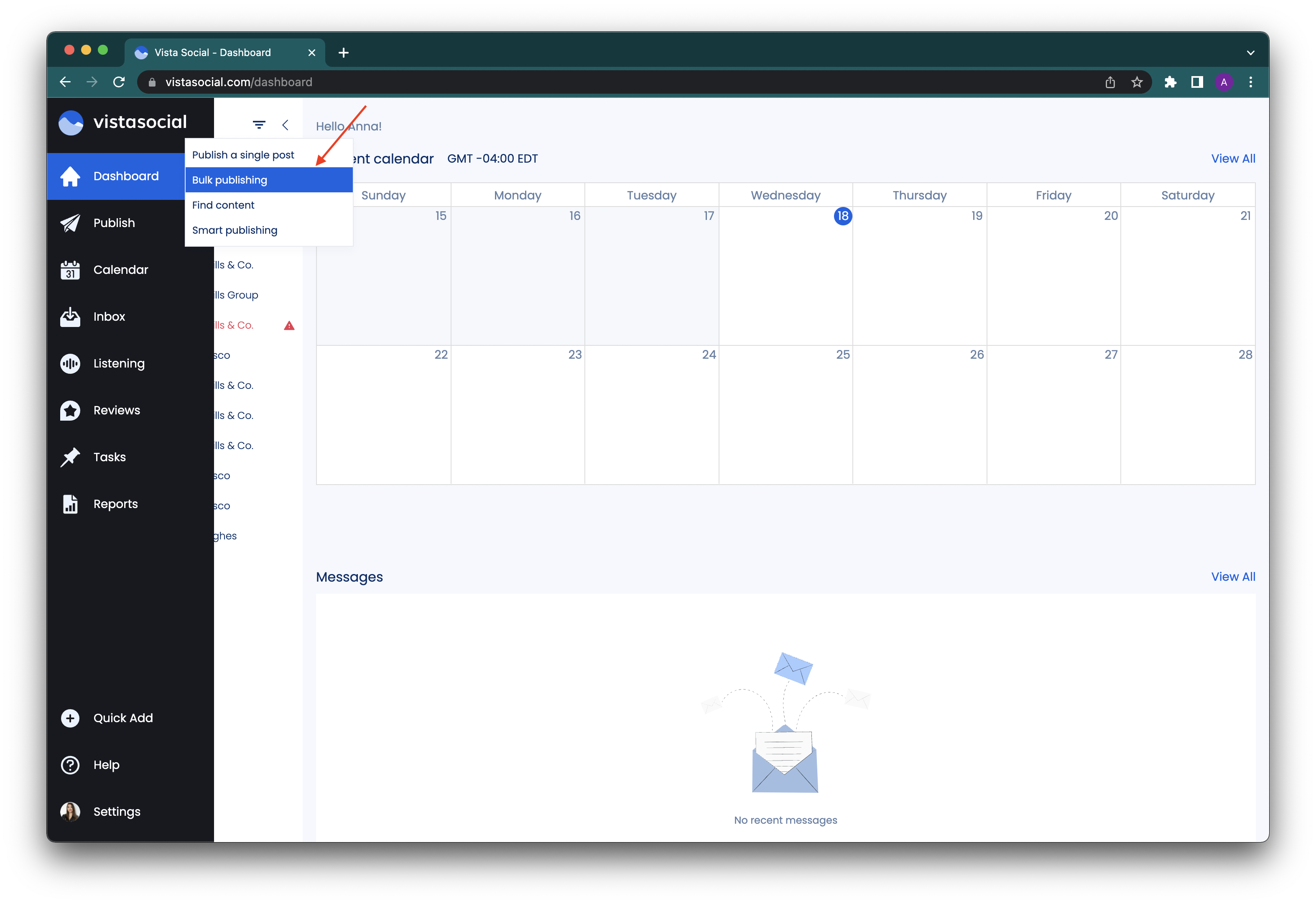 2. Select Find content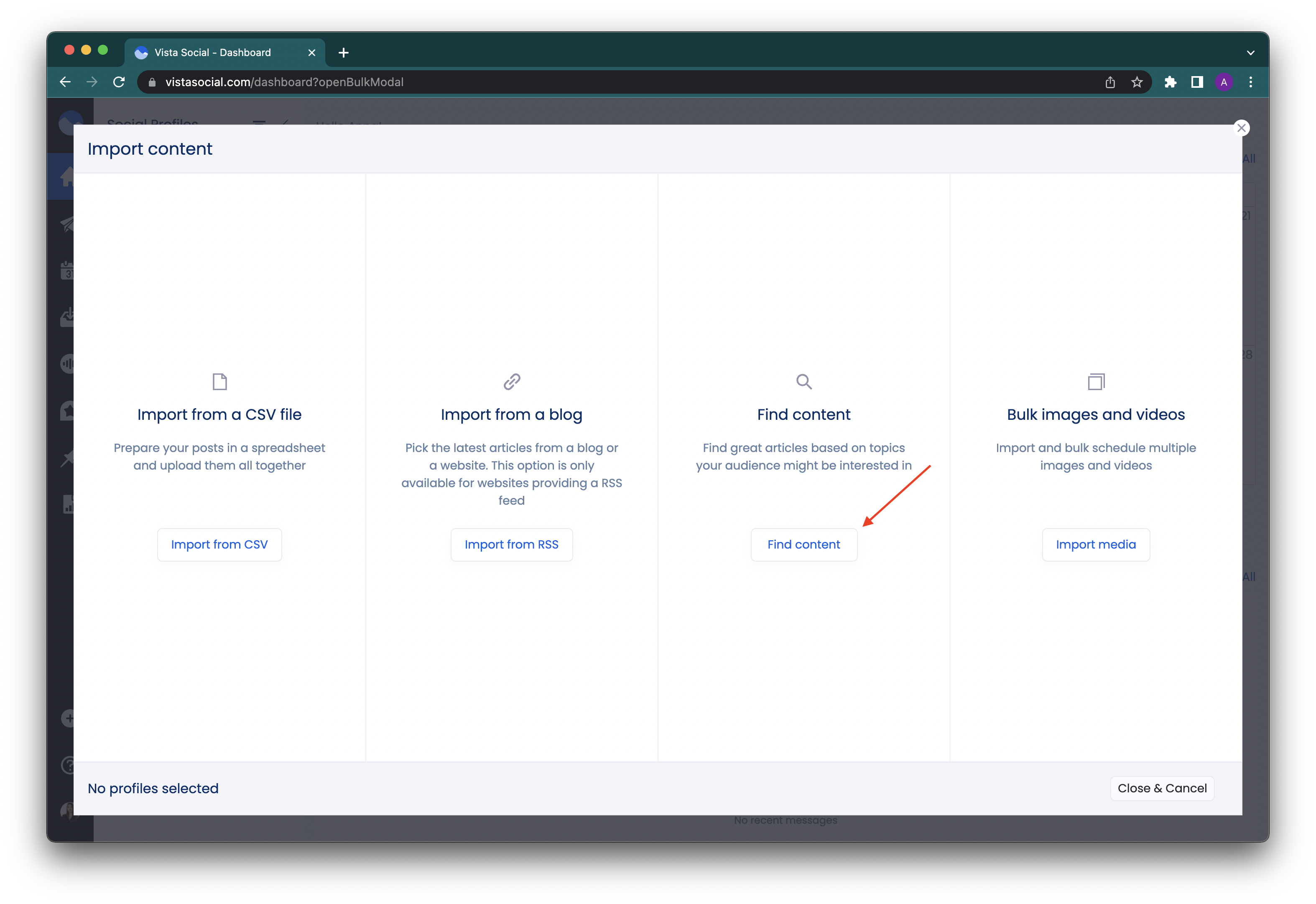 3. Type in a keyword that you wanted to find related articles about and click Submit. You will now see a list of related articles. Tick to select an article that you want to include in your bulk schedule -- you may also view and edit each article by clicking on it.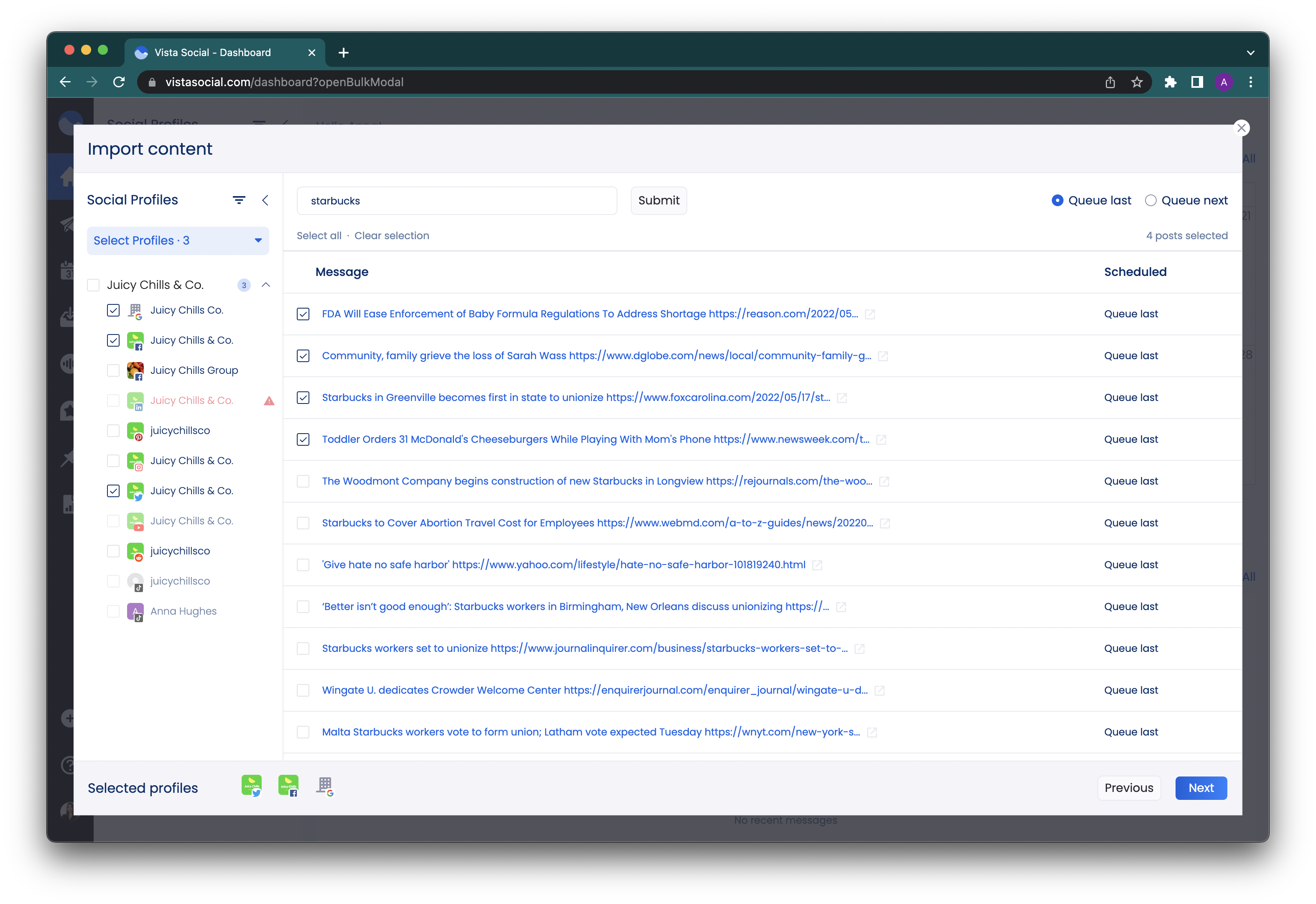 4. You have two options for when you want to publish the articles -- queue last or queue next.
5. Once you have finalized the included articles and when to publish them, go to Next.
6. A warning pop-up appears showing how many articles are going to be scheduled, click Schedule to confirm.

Related Reading:
----
Sign-up now and enjoy Vista Social's fully featured free plan as you get started, or try our full toolkit priced to make social media management affordable!