Need to crop a photo to meet network posting requirements or add a photo filter to change it to grayscale? We've got it covered! With Vista Social, you now have the ability to edit your photos directly from the platform, no need to do it from a separate photo-editing tool!
How to edit images using the built-in photo editor
1. To edit an image, click Publish to open the publishing window
2. Click the image icon and upload your image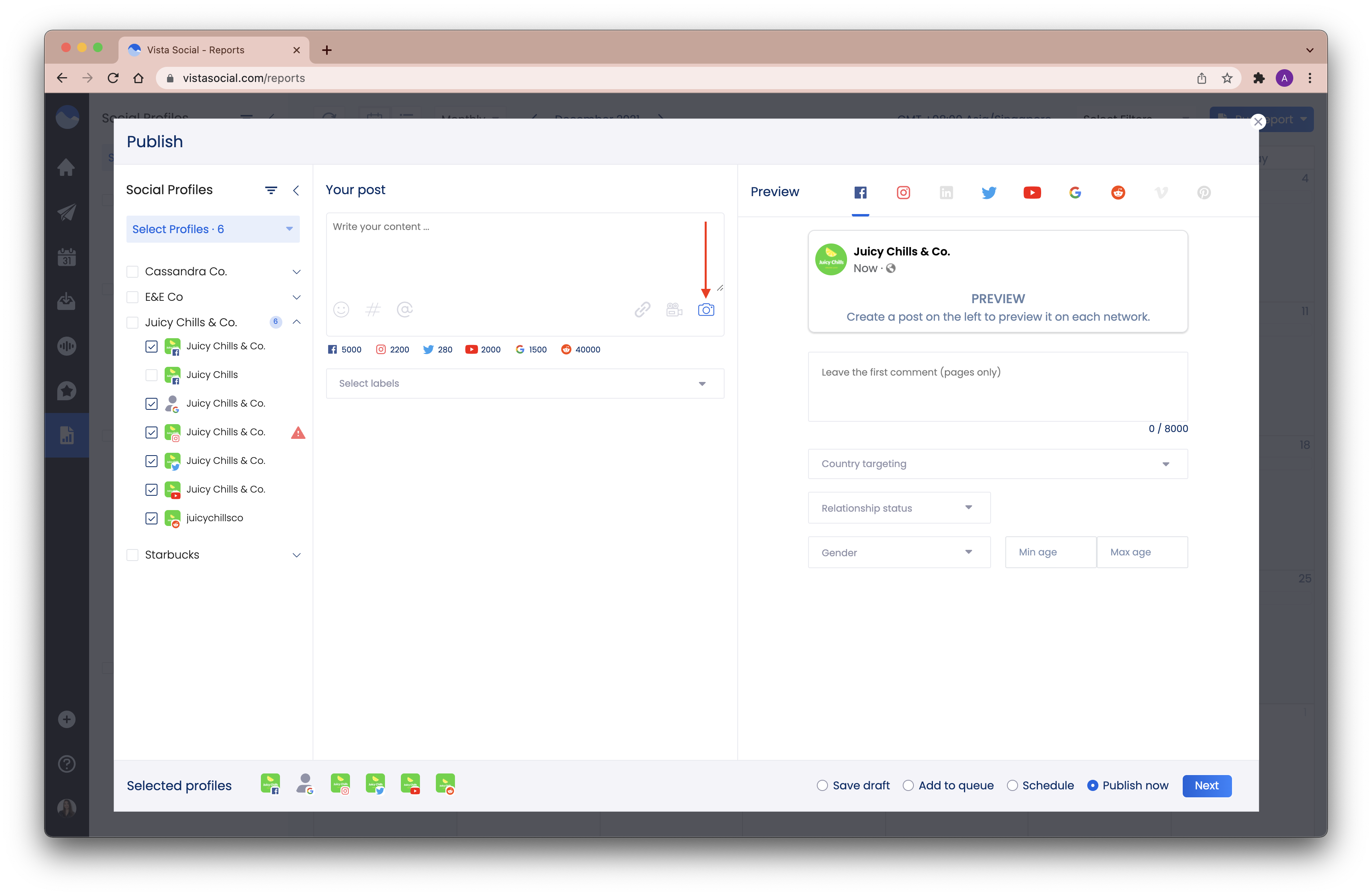 3. Click Edit Image and wait for the photo editor to load.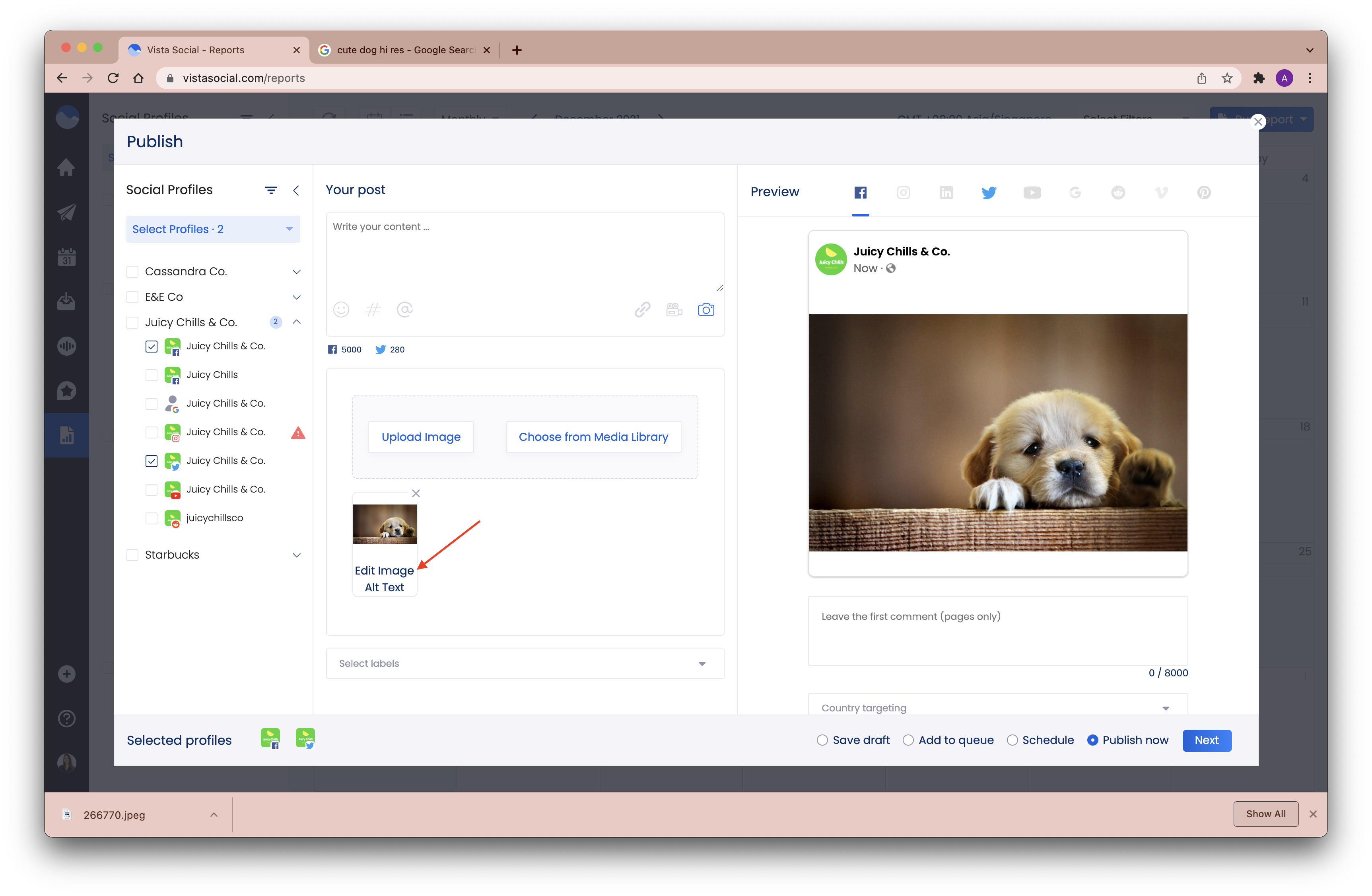 4. Edit your image. You may crop, resize, add filter, text, or shapes to the image. Once you are happy with your changes, click Save.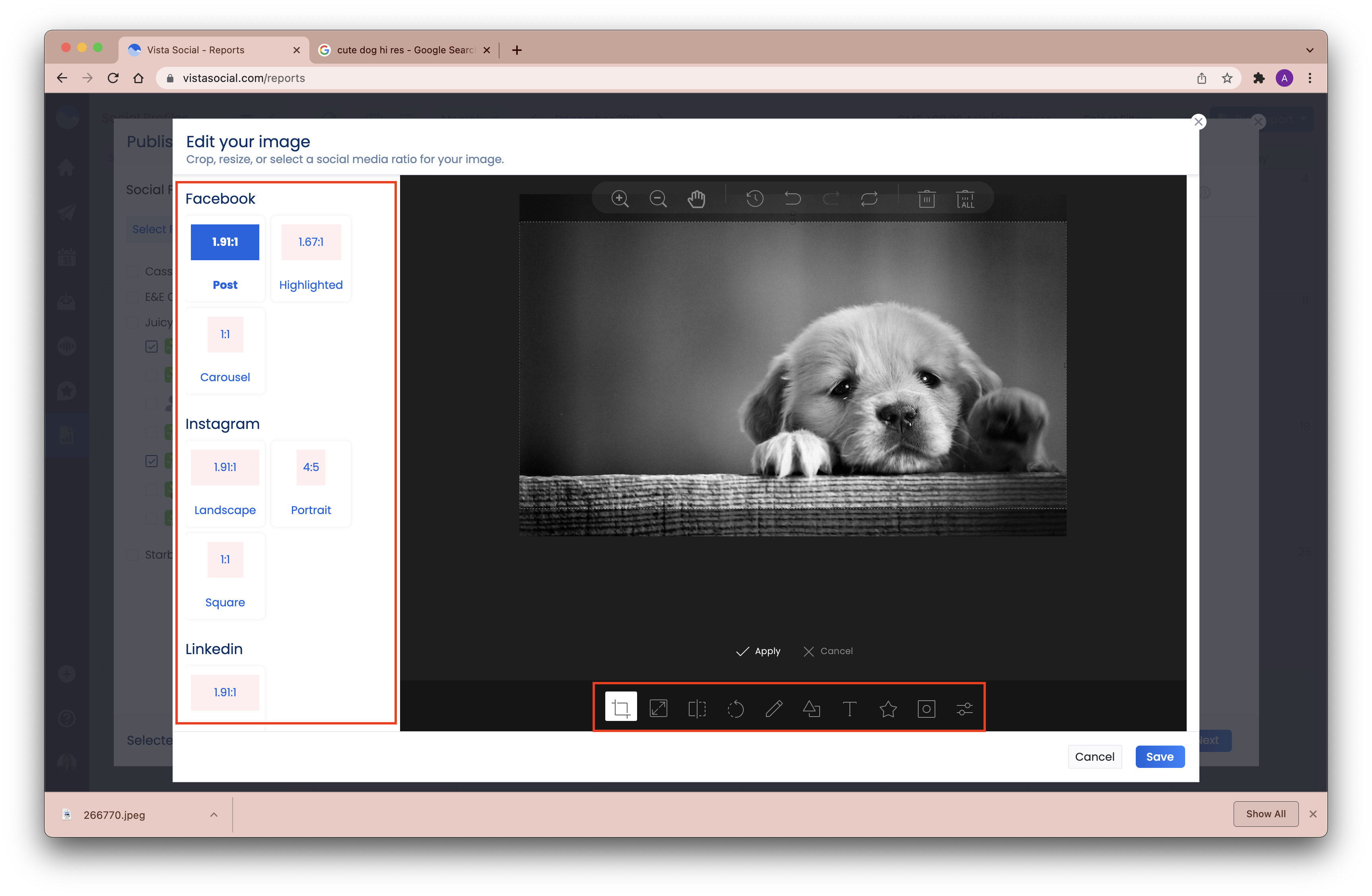 5. You will be redirected back to the publishing window with the edited photo and you may now continue scheduling the post.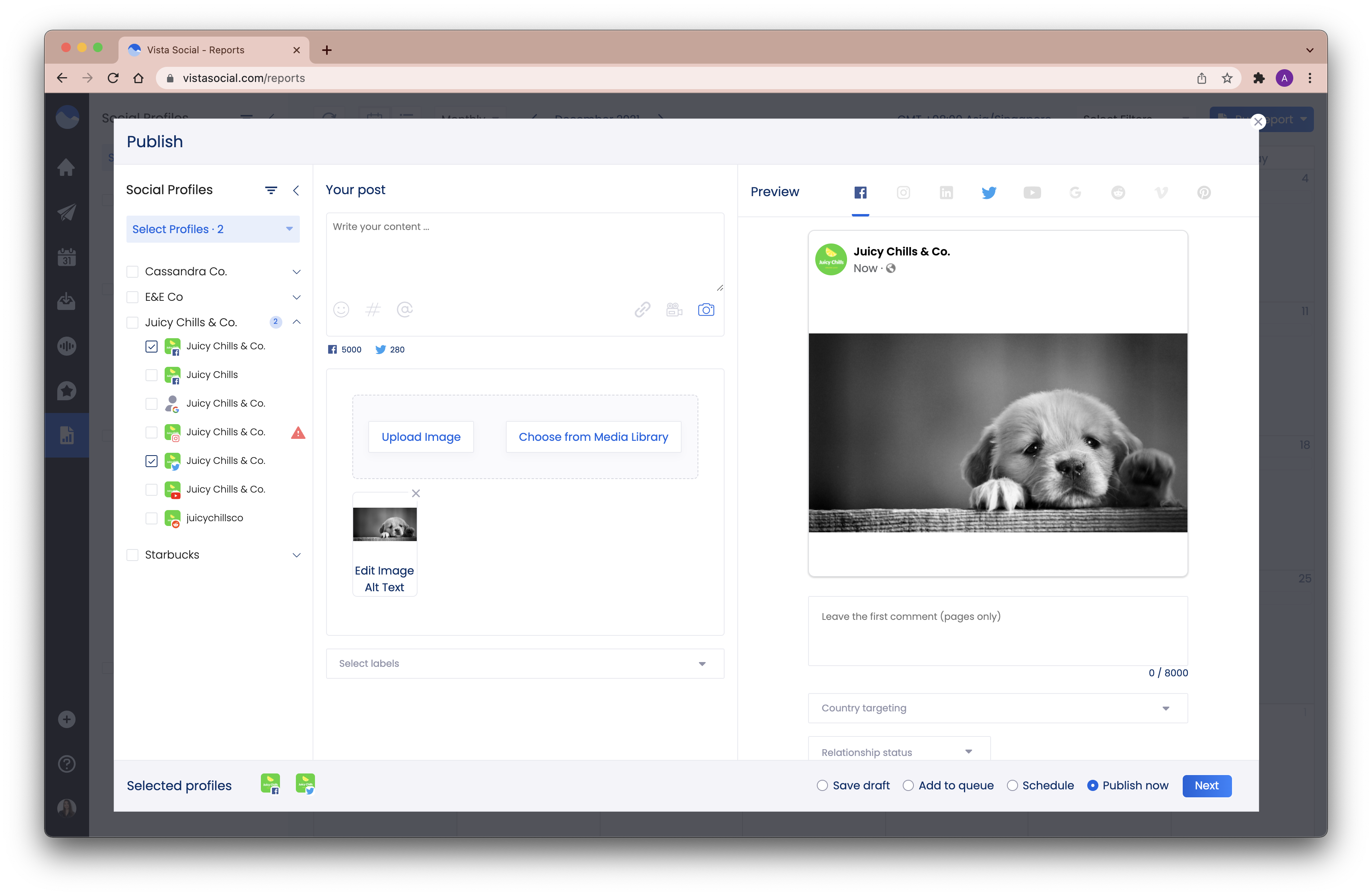 Related Reading:
Attaching images, videos, and other media to your posts
Ideal image sizes and formats for your posts
----
Sign-up now and enjoy Vista Social's fully featured free plan as you get started, or try our full toolkit priced to make social media management affordable!