Need a way to categorize your images for a more organized media library? With Vista Social, you have the ability to add labels to all your media for faster image search!
How to add media labels:
1. From the Publishing window, select "Upload Image" and your local drive will open to select the image you want to upload. Alternatively, you may also go to Settings > Media Library and select "Upload Media."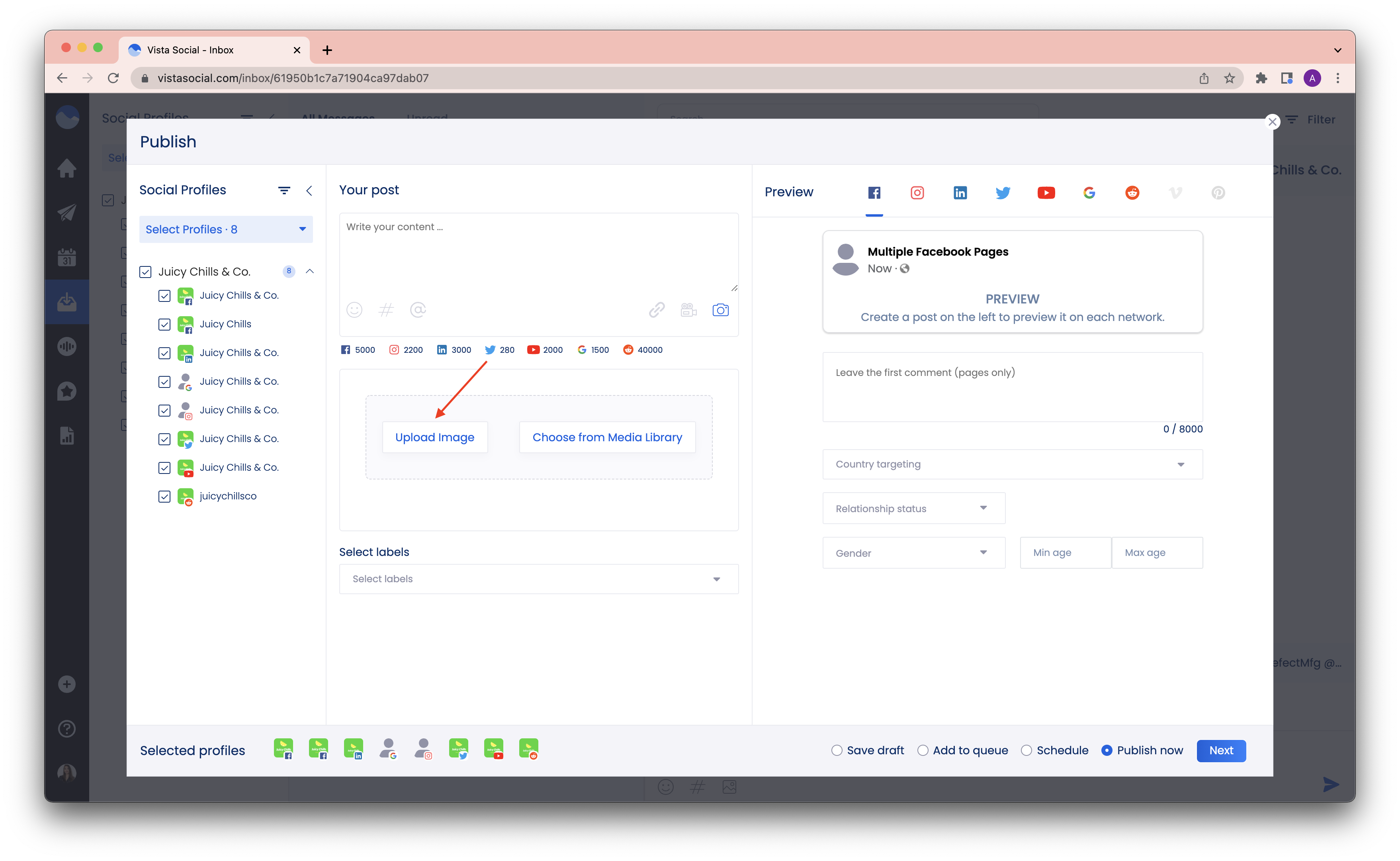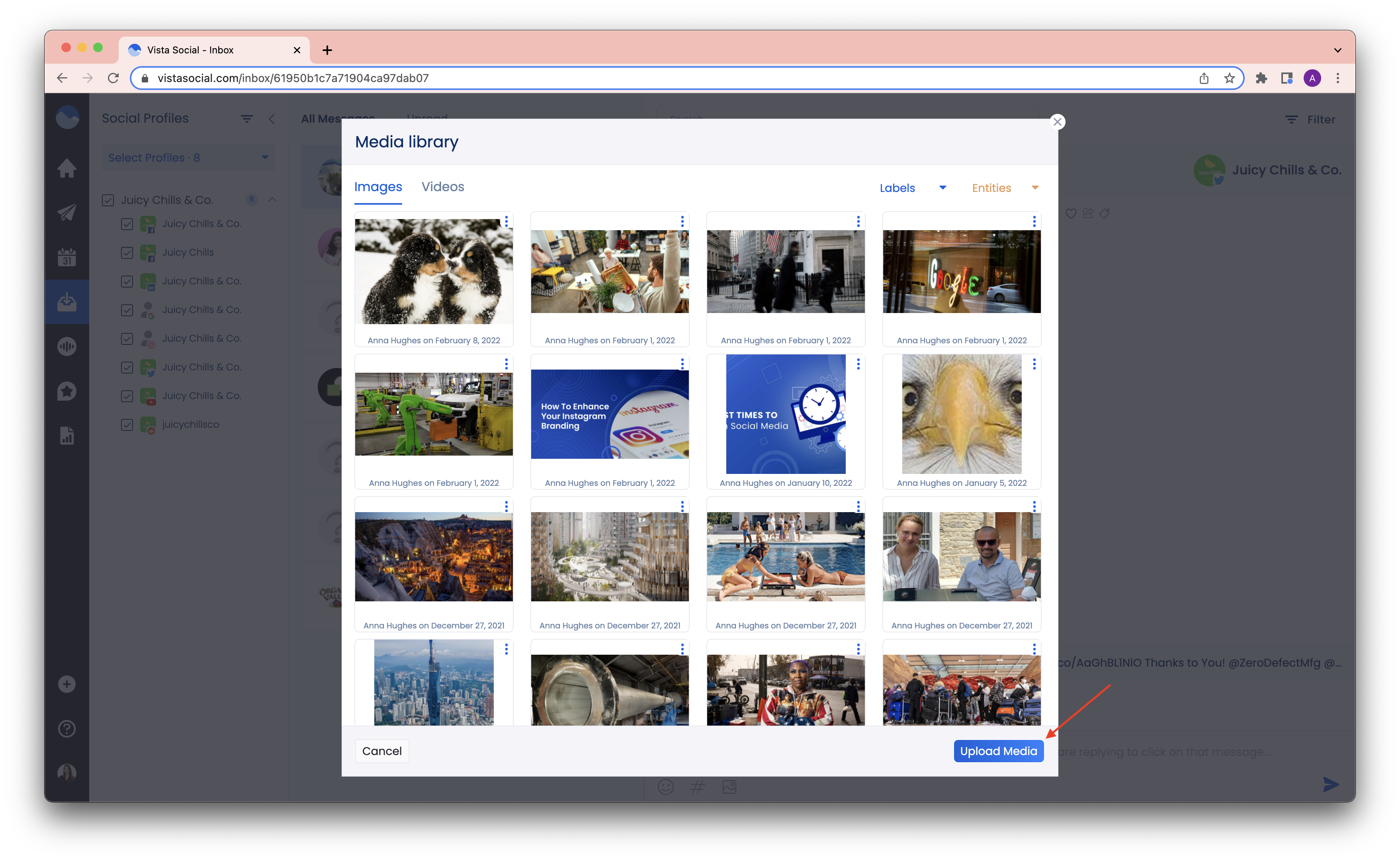 2. Once the media is uploaded the next screen will be the option to customize it by adding labels for faster image search. Not only that, but you may also configure it to restrict access per entity and add alternative text for better Facebook and Twitter sharing!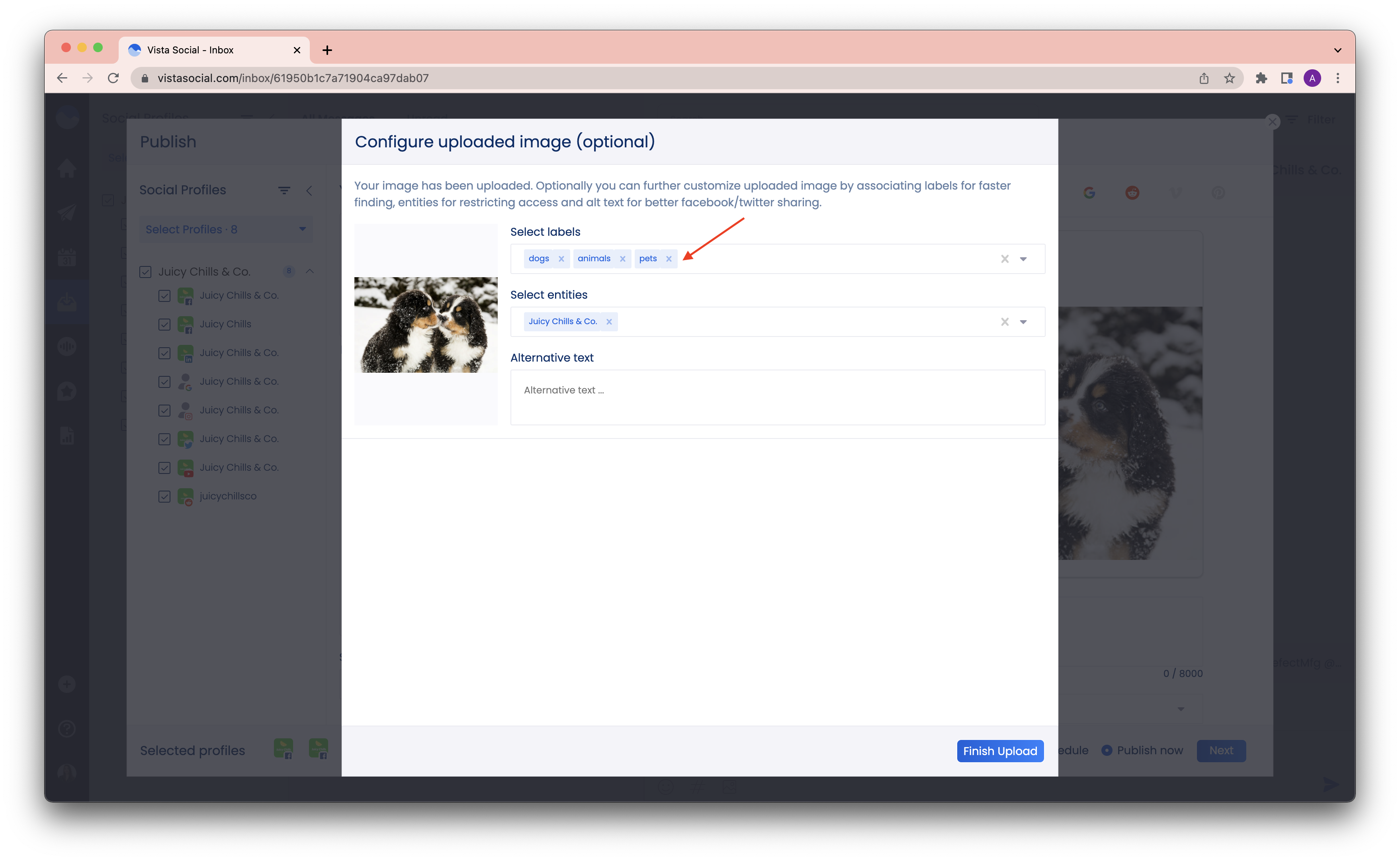 3. You may also modify previously uploaded images by going to Settings > Media Library. From there you may choose an image that you want to customize and click on the kebab menu. You will then see several options to customize your image such as: editing the image dimensions, adding alternative text, adding labels, and restricting the image to certain entities only.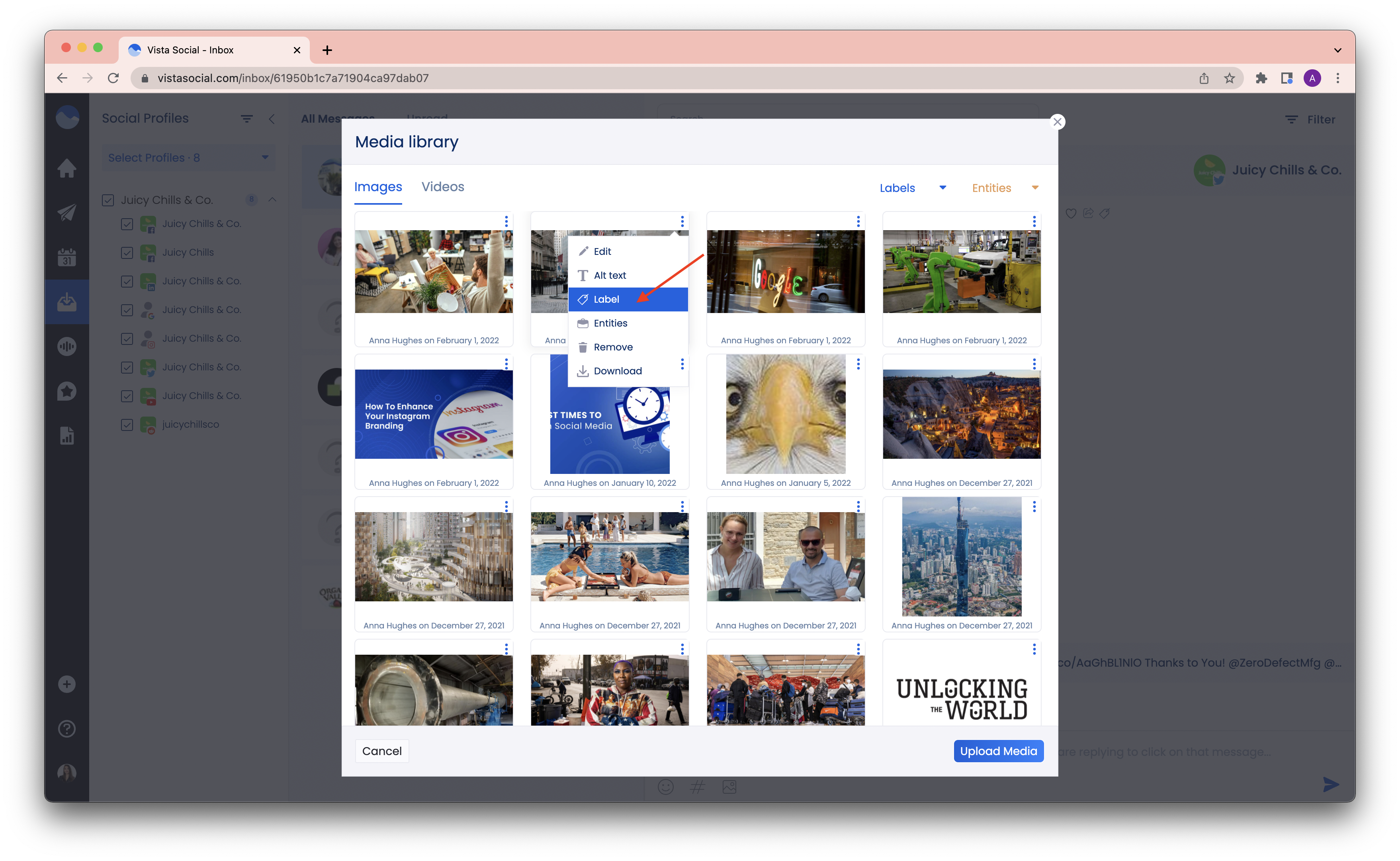 4. Once you're done you may now filter your media using the labels that you added!