Follow the steps below to connect your Google Business Listing to Vista Social:
1. Log in to your Vista Social account and go to Quick Add > Add Social Profile.

2. Choose a profile group to add the profile to. You may create a new one if the profile group is not on the list yet. Click Continue.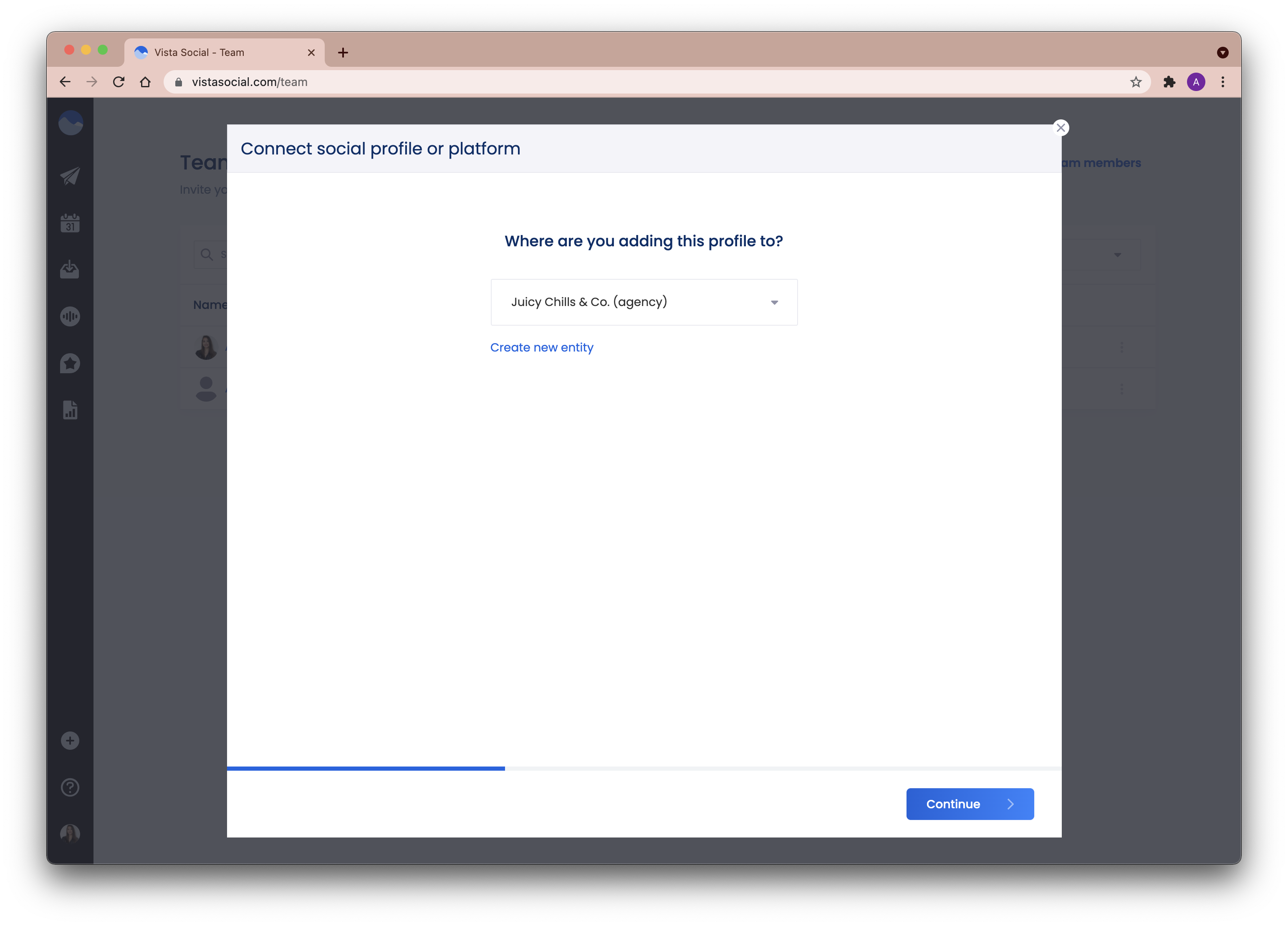 3. Select Google Business from the list of social networks.
4. You will be redirected to Google. Make sure you are logged in to the account that has admin access to the Google business listing that you want to connect.
5. You will see an authentication notification similar to the screenshot below. Make sure to tick the box that says "See, edit, create and delete your Google business listings." Click Continue.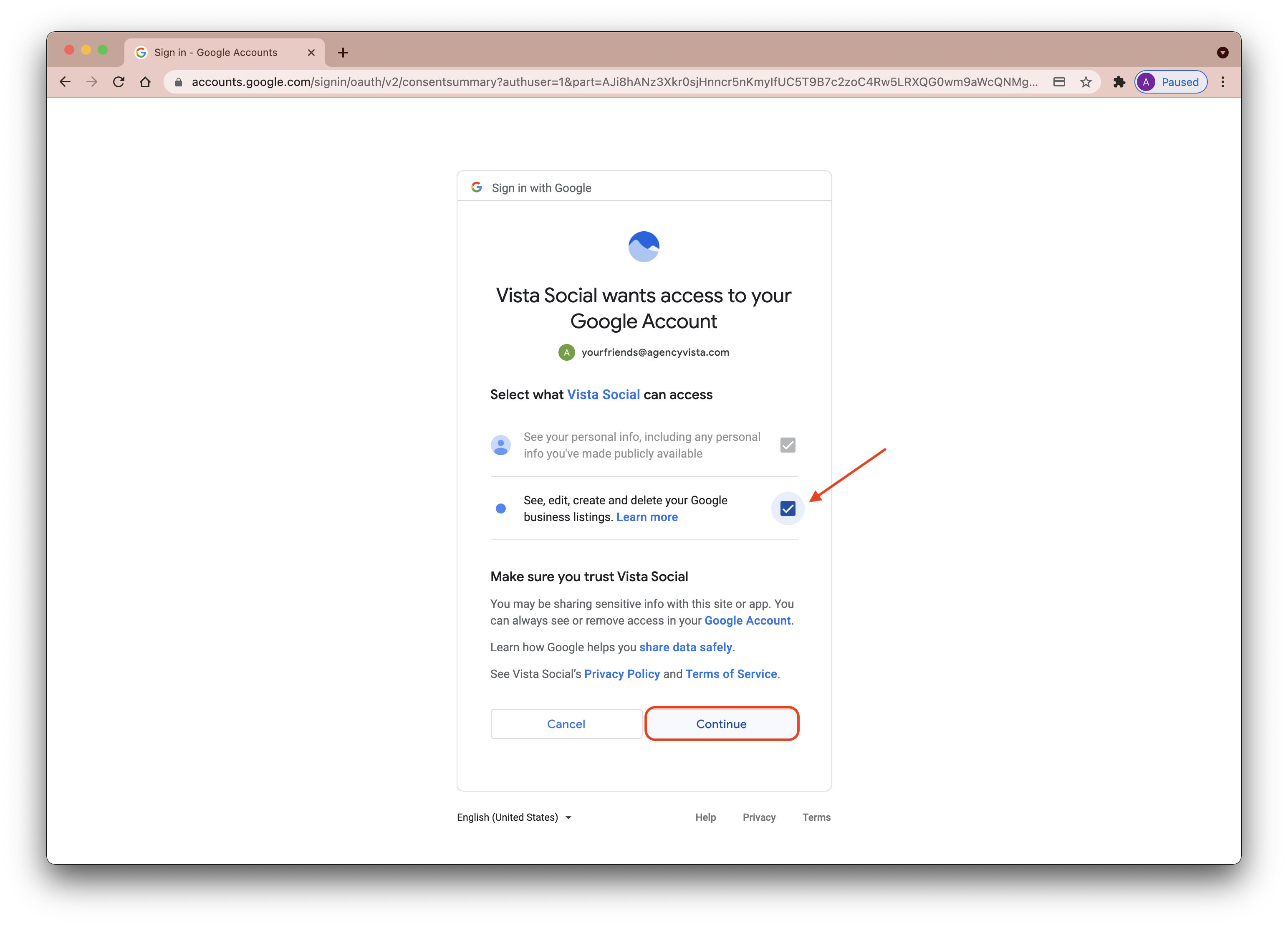 6. You will now see the list of Google business listings you own or administer, select the listing that you want to connect and click the Connect button at the bottom of the screen.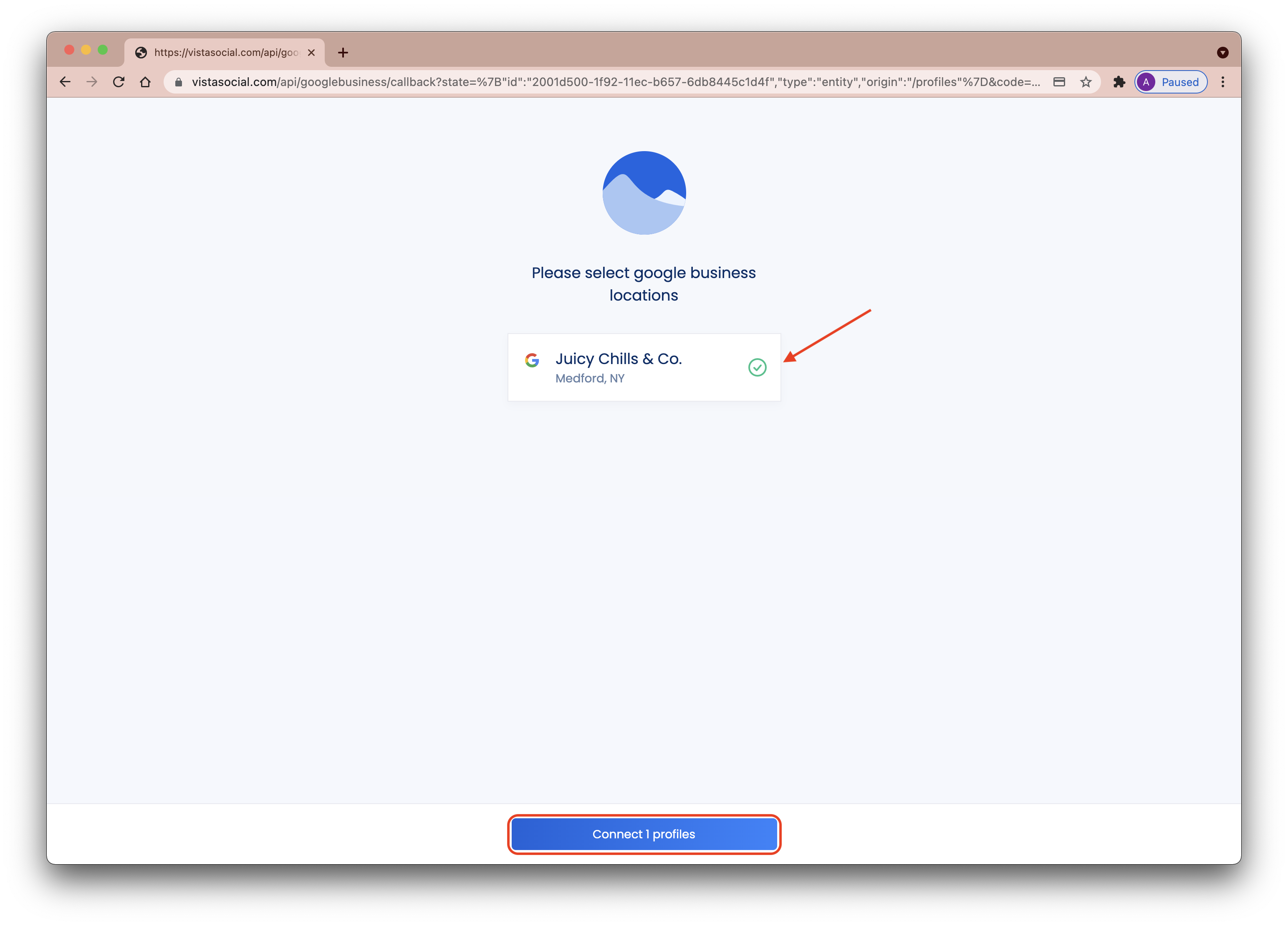 7. Once the profile is successfully connected you will get a notification and the profile will appear under Profile Management.

Troubleshooting Google Business connection problems
If you are running into a problem connecting profiles, it typically comes down to 2 problems:
Problem 1: Permissions were not granted.
Here is how you check and fix this:
To check this, please navigate to https://myaccount.google.com/permissions
Scroll down and find "Vista Social" in the list of app. Click on it.
Here you want to make sure that you have the following 2 services enabled.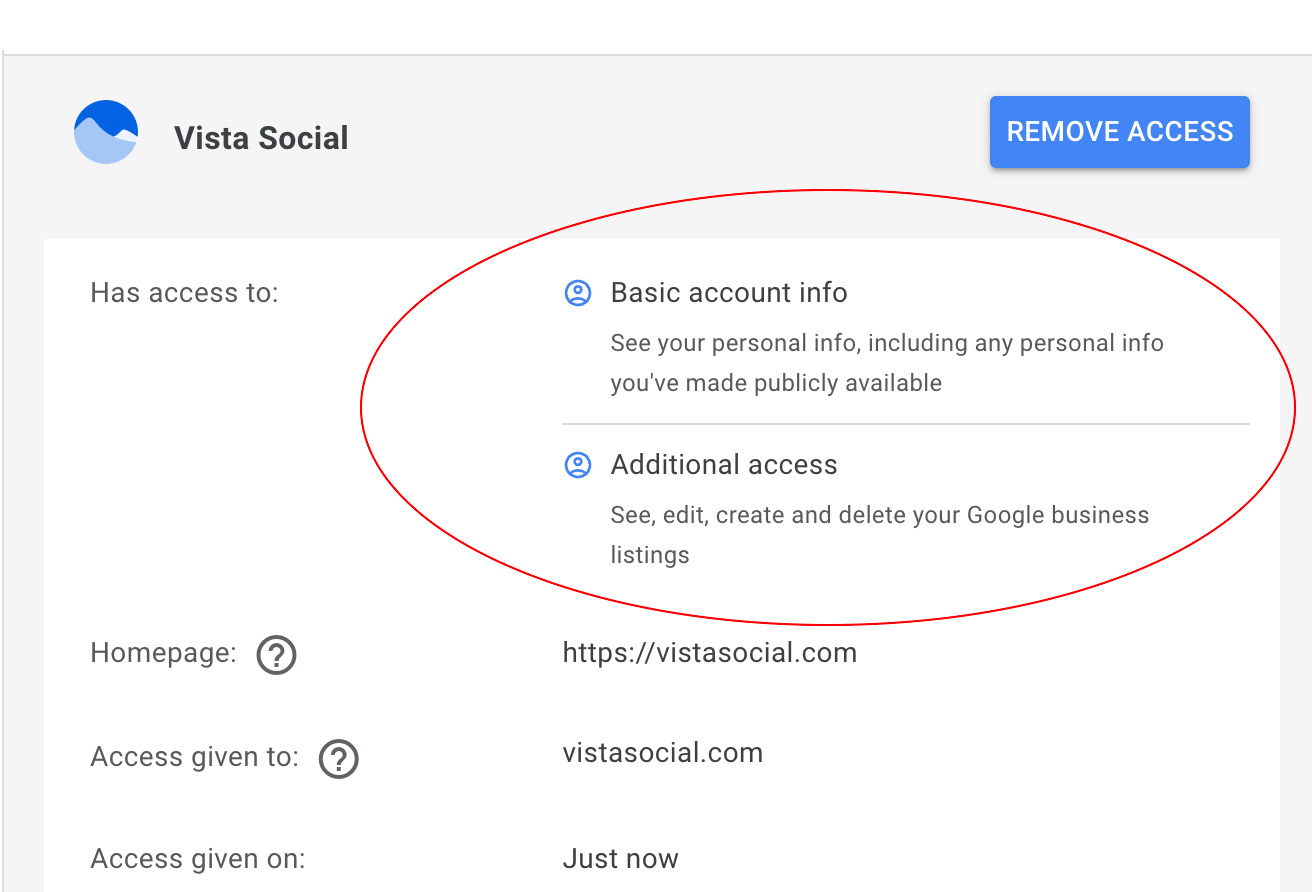 If you don't have both of these features enabled, this means that Vista Social is not fully authorized. To authorize it fully, please try the following steps:
All you need to do is to connect this Google Business again. The missing permission will be automatically granted.


Problem 2: Google my business is not enabled in 'Additional Services' in your Google Workspace
Here is how to check and fix this problem:
Navigate to https://admin.google.com/ac/appslist/additional
Check to see if Google My Business is in the list of services and is enabled.
If it is not enabled, simply enable it: