Plan
x Free x Pro

✔️

Pro+
Ready to take your team collaboration up a notch? Our post commenting feature is your golden key to collaboration heaven! It allows you, your team, and even your clients to add comments to your scheduled posts, drafts, posts pending review, and posts that didn't make the cut during review. It's a fantastic way to brainstorm, share feedback, and get your posts in tip-top shape. Let's dive in!
Leaving Post Comments
Spot the little chat bubble icon on the top right of the scheduler? That's your key to start a conversation about a post.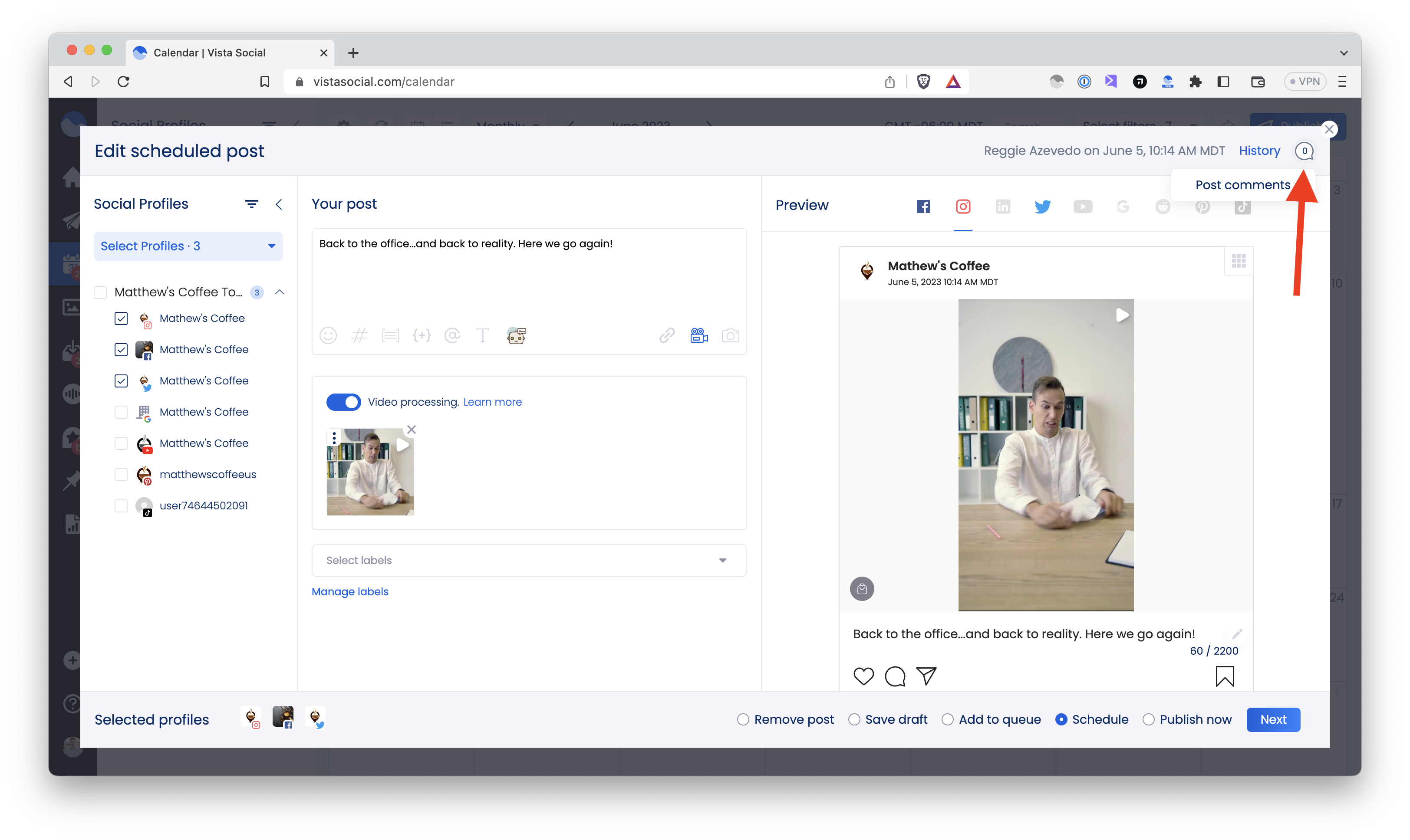 Click on it, and you can leave your thoughts, ideas, or any suggestions right there.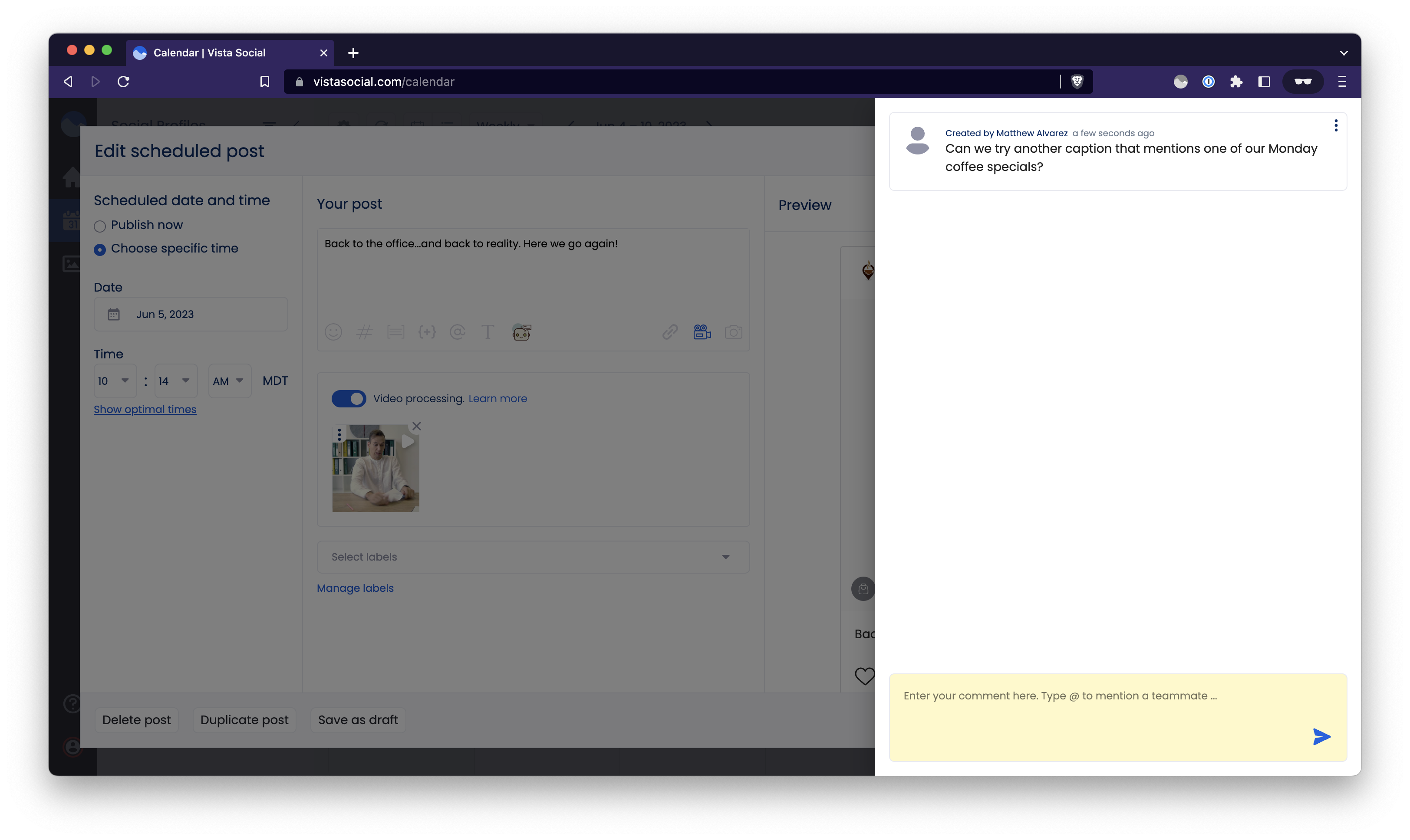 If a collaborator is using a shared calendar link to view posts, they can add comments from there as well.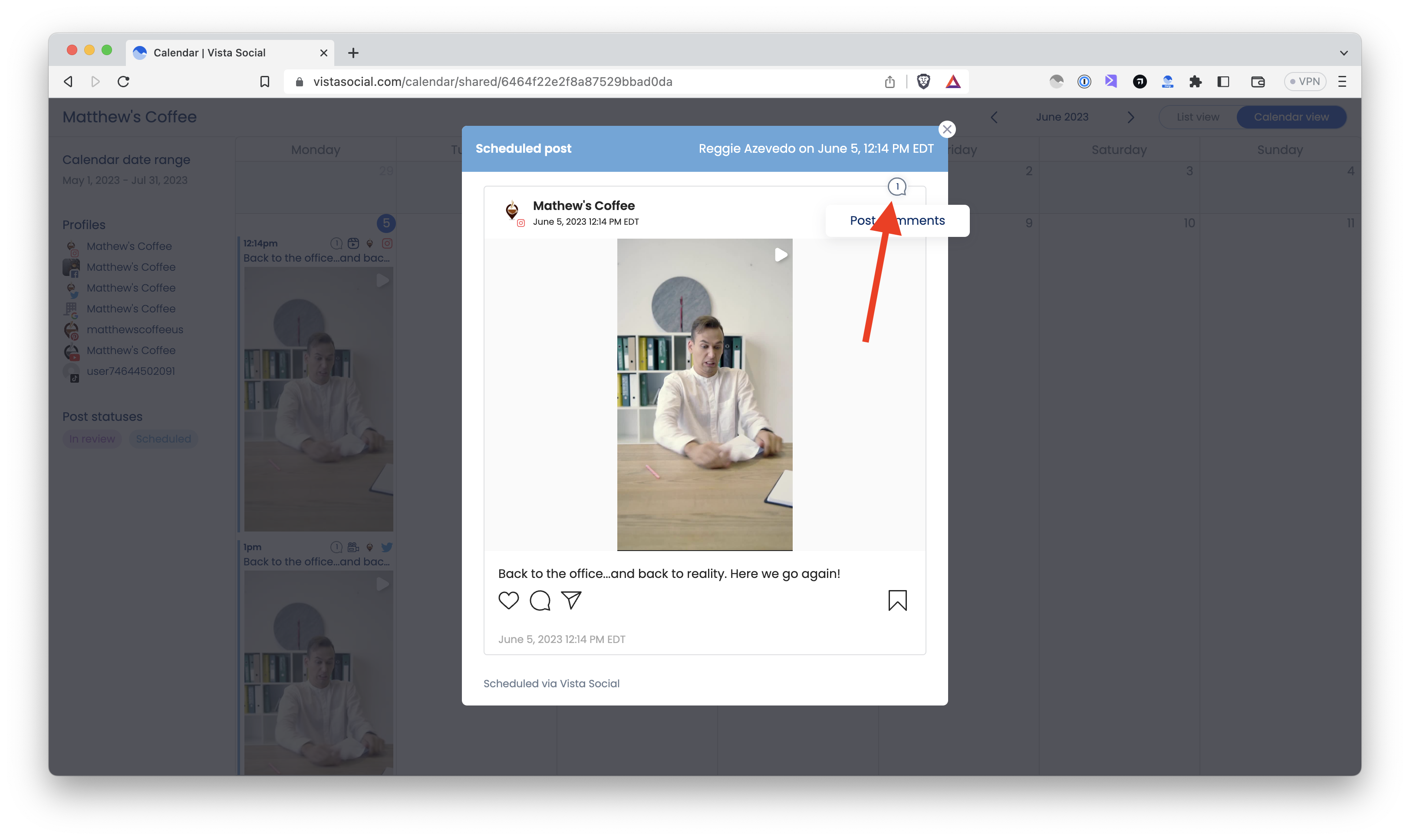 Viewing Comments: Joining the Collaboration Party
But wait, how do you know if a post has comments? Easy peasy! Just look out for the chat bubble icon with a number inside on the calendar view. That number tells you how many comments a post has.
You'll also see the chat bubble counter when you open the post.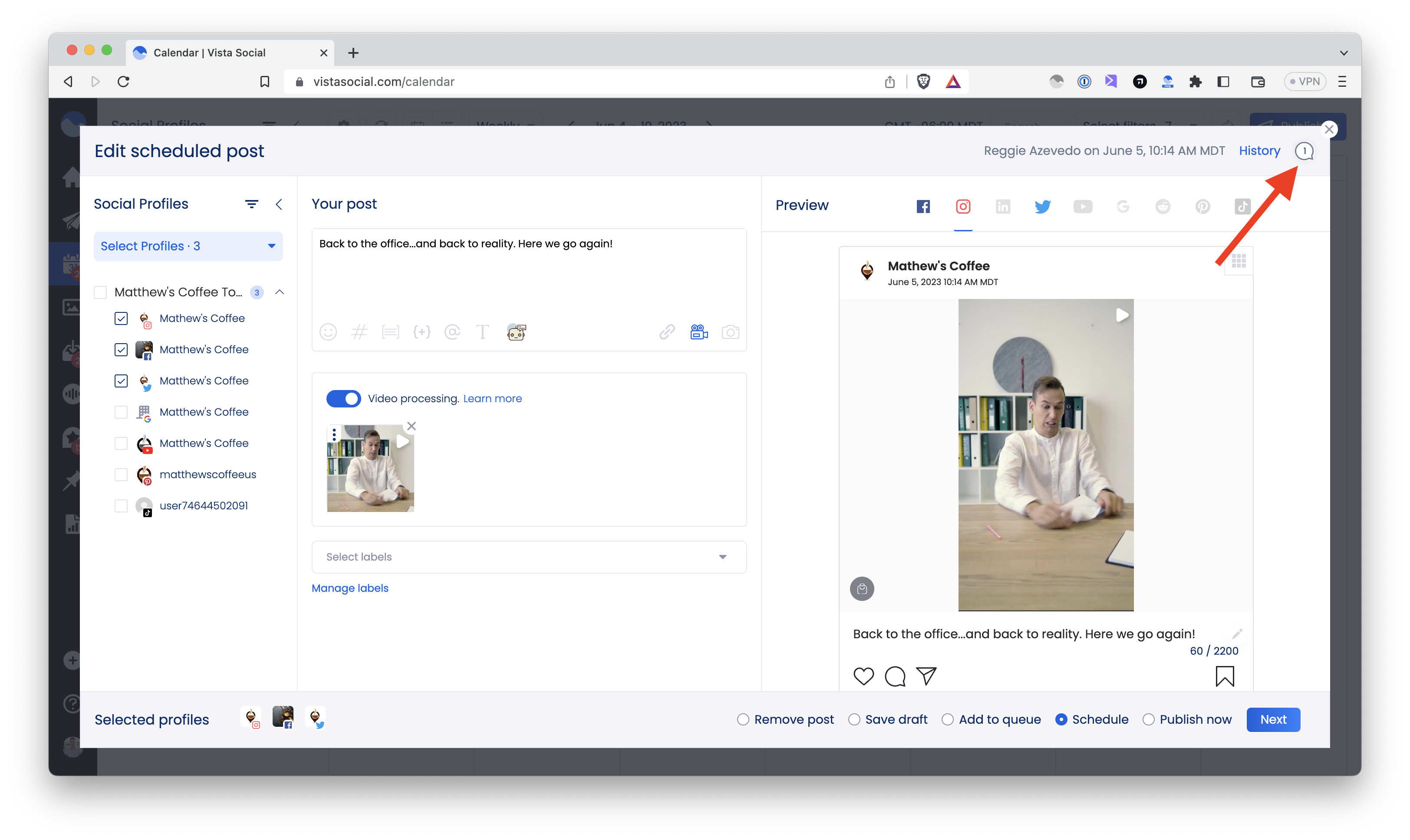 Notifications
Now, when someone drops a comment on a post, the magic of Vista Social ensures the right people hear about it. The original creator of the post will get an email notification - no more missed feedback! If someone is mentioned in a comment or a previous comment, they'll also receive a notification. And guess what? If you've ever left a comment on that post, you're in the loop too, and you'll get a notification.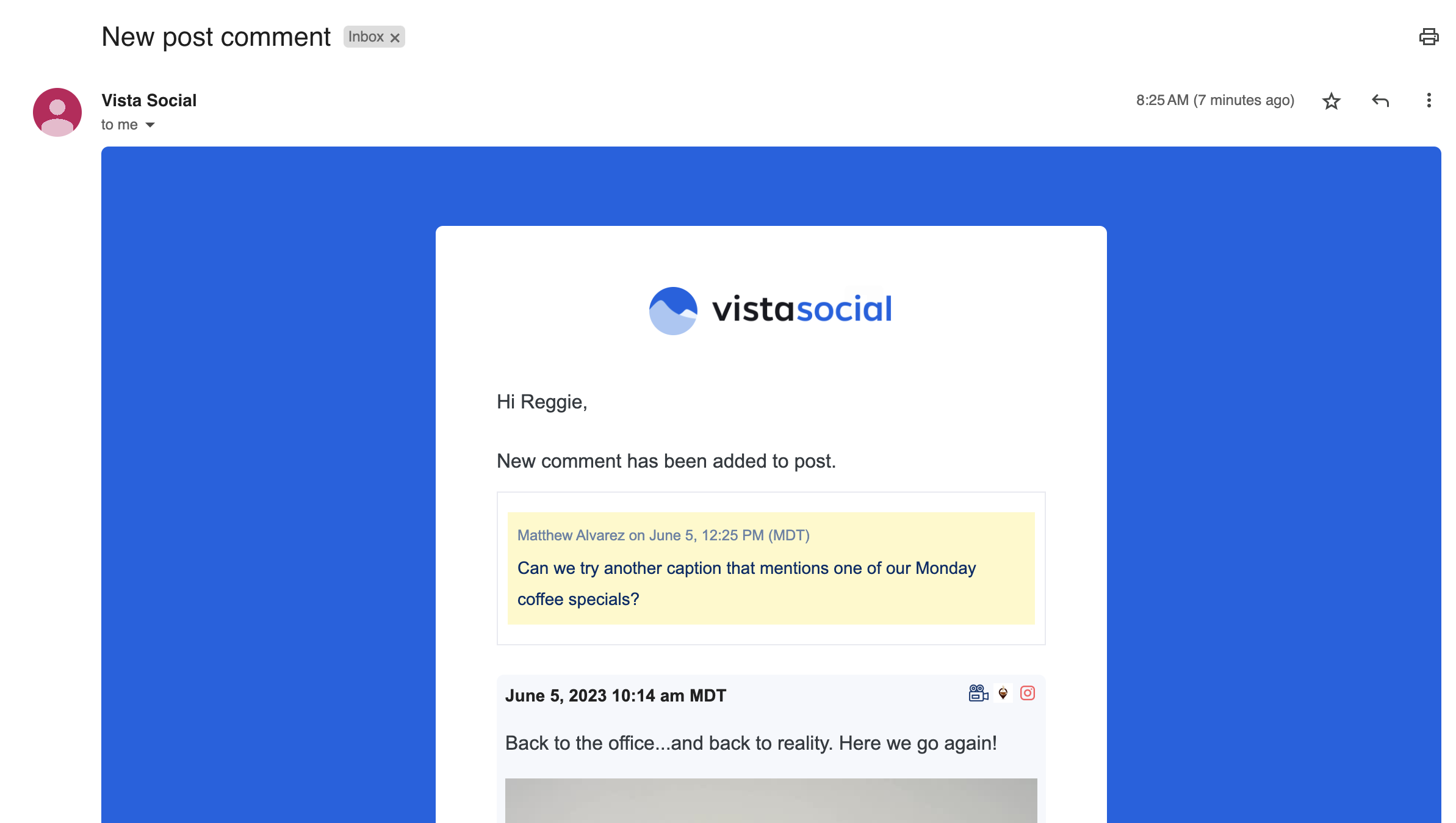 So there you have it, folks! With our post-commenting feature, you're all set to make your social media post planning a real team effort. Remember, great posts are born from great collaboration. Happy commenting!