YouTube is one of many social networks that users of Vista Social can publish to. YouTube channel however may not have all the features available however to allow videos longer than 15 minutes, customizing of thumbnails, more daily video uploads, etc.
YouTube offers 3 groups of features:
Standard

Video uploads
Playlist creation
Add collaborators to playlists
Add new videos to existing playlists

Intermediate

Videos longer than 15 minutes
Custom thumbnails
Live streaming

Advanced

Create more live streams daily
Upload more videos daily
Create more Shorts daily
Embed live streams
External links in video descriptions
Appealing Content ID claims
Eligible to apply for monetization
We recommend that at least Intermediate features are enabled. These features are easy to enable however - it is just a simple matter of applying for them. Here is how:
1) Navigate to channel page: https://www.youtube.com/account and click on ""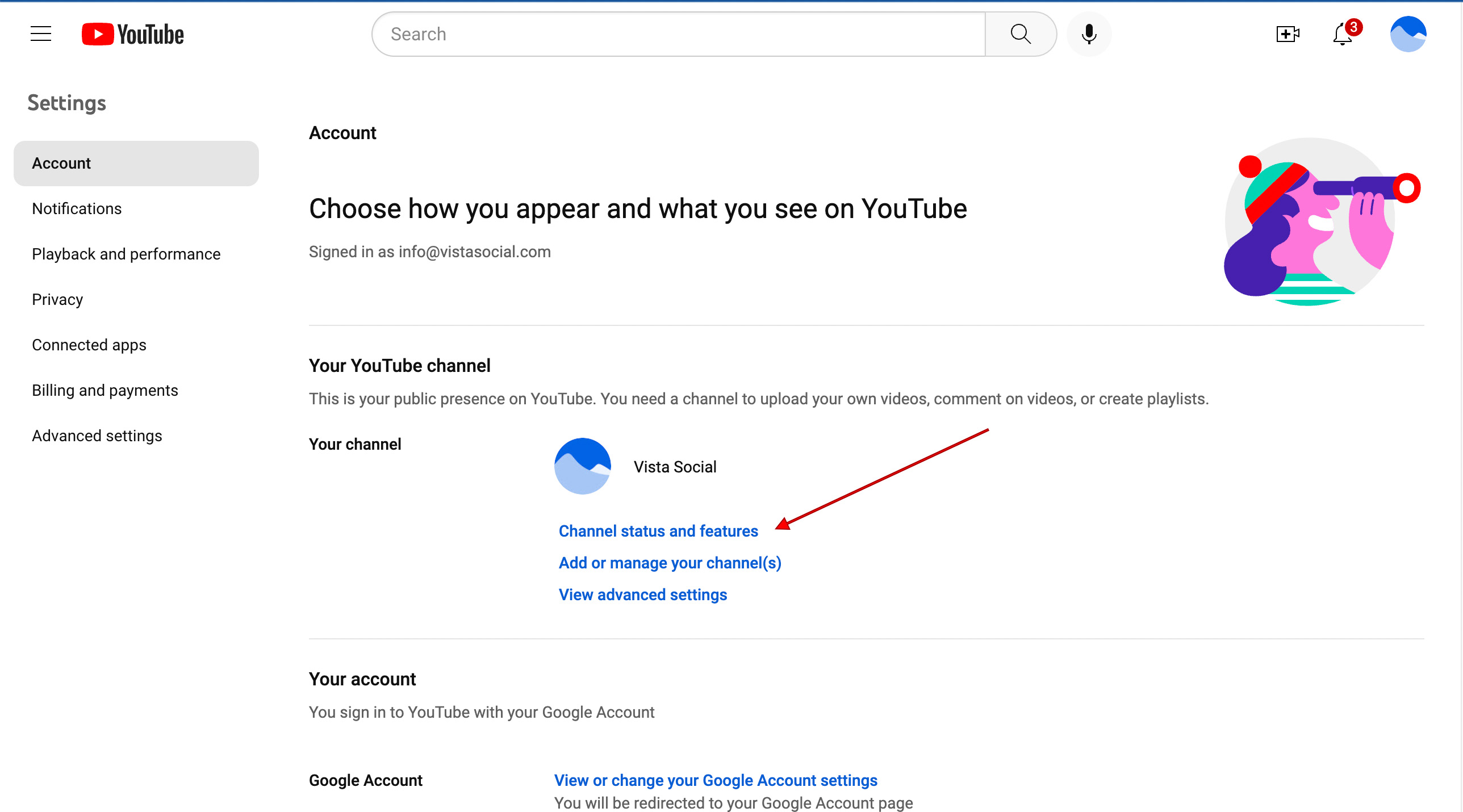 2) You will see a list of available features. Note that in our case, we have all 3 feature groups enabled.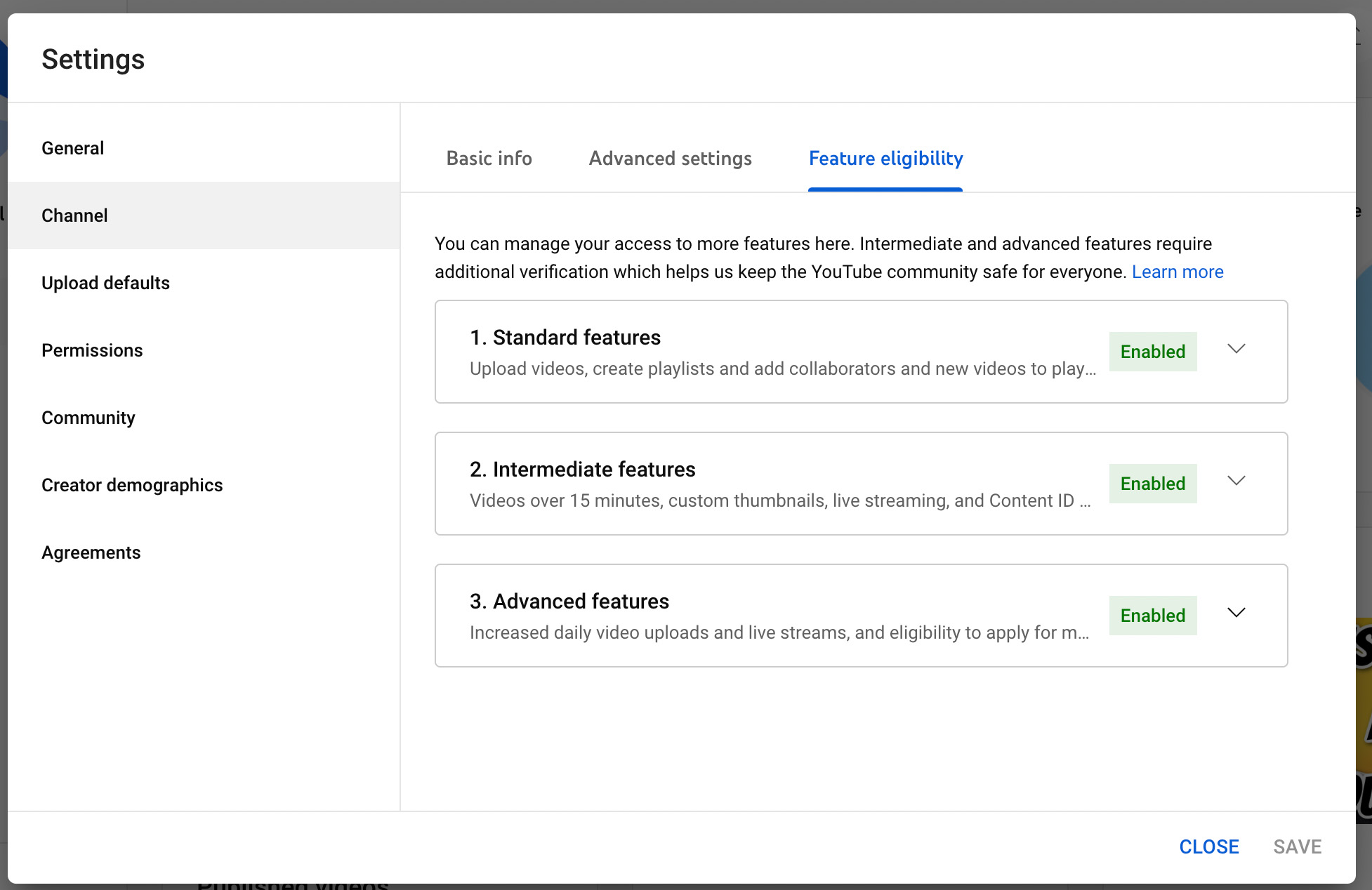 2) If your Intermedia or Advanced features are not enabled, you can expand an apply: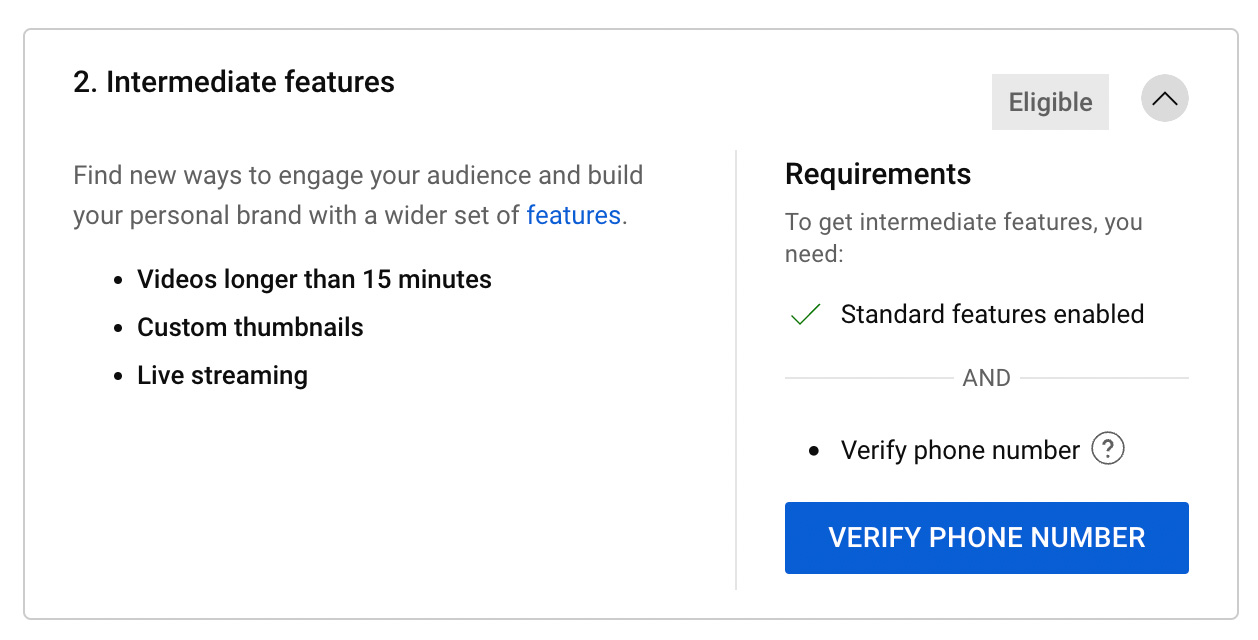 Please note that you will have to get Intermediate features enabled before enabling advanced.
Can you publish without features enabled using Vista Social? Absolutely. We do however recommend that you at least enable intermediate features because it will allow you to publish longer videos and customize thumbnails.