Time zones can be set for each of your profile groups.
In this guide, we'll review how to:
Change the timezone of your profile group from your Settings
Start by heading to Settings > Profile Groups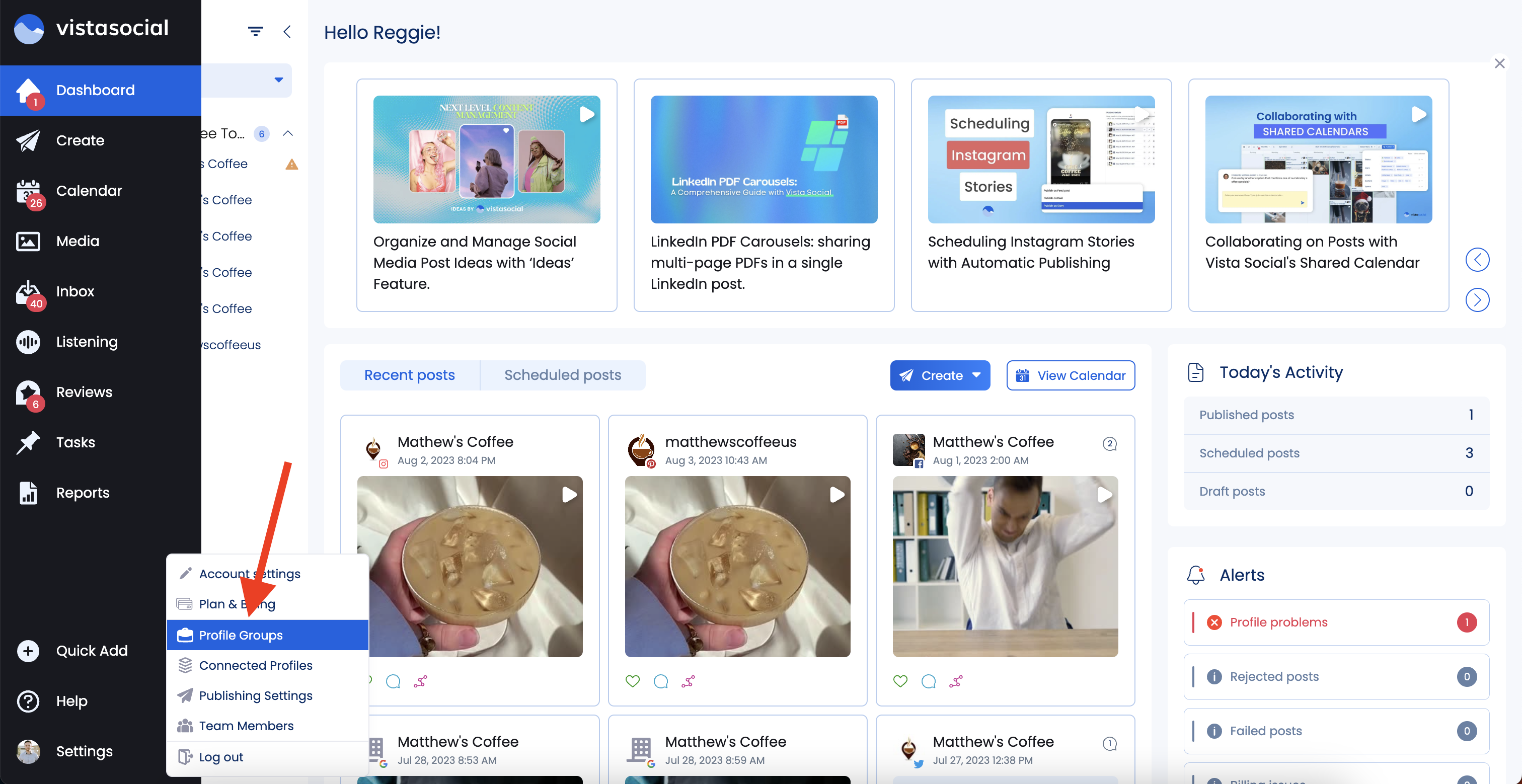 Just click on the action button for your profile group and click Edit. You'll now be able to change it's timezone.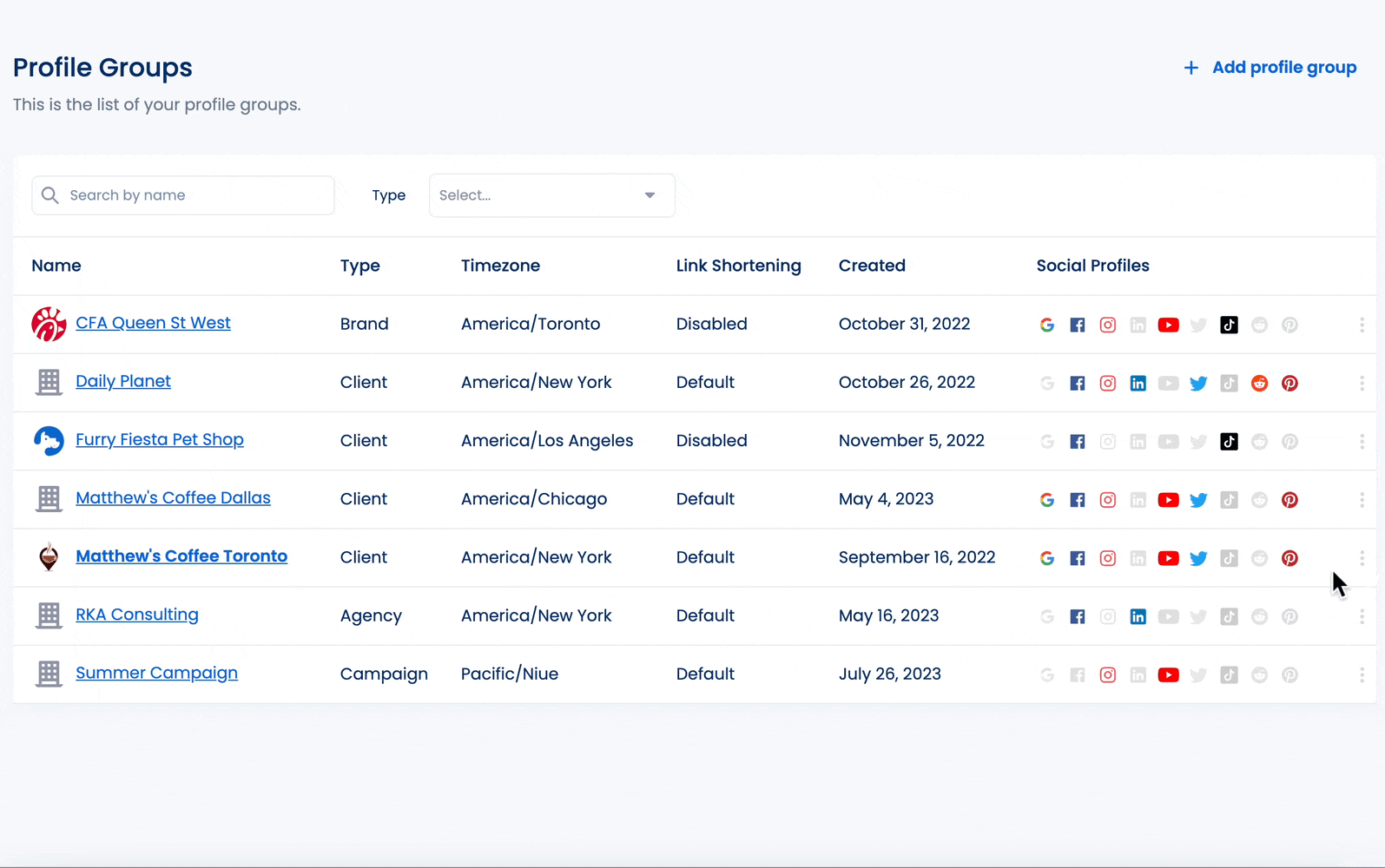 Change the timezone of your profile group from your Calendar
In your calendar, click on the current time zone

You can then adjust the time zone for each profile group and click save