The effectiveness and simplicity of hashtags are what makes it so popular across social media networks. When used properly, it can be a core part of a brand's social media marketing strategy. This article discusses how to find suggested hashtags for your content as well as how to save and reuse a group of hashtags with Vista Social.
Why hashtags are important
Hashtags has been a common feature in most social media sites to index certain keywords or topics. It allows users to categorize their content, aside from making their content easily discoverable by people who are looking for similar content. By simply adding hashtags to your content, you provide great visibility to your content, and it helps you reach your target audience.
Finding suggested hashtags
1. Click the # icon on the composer window and select Hashtag suggestions: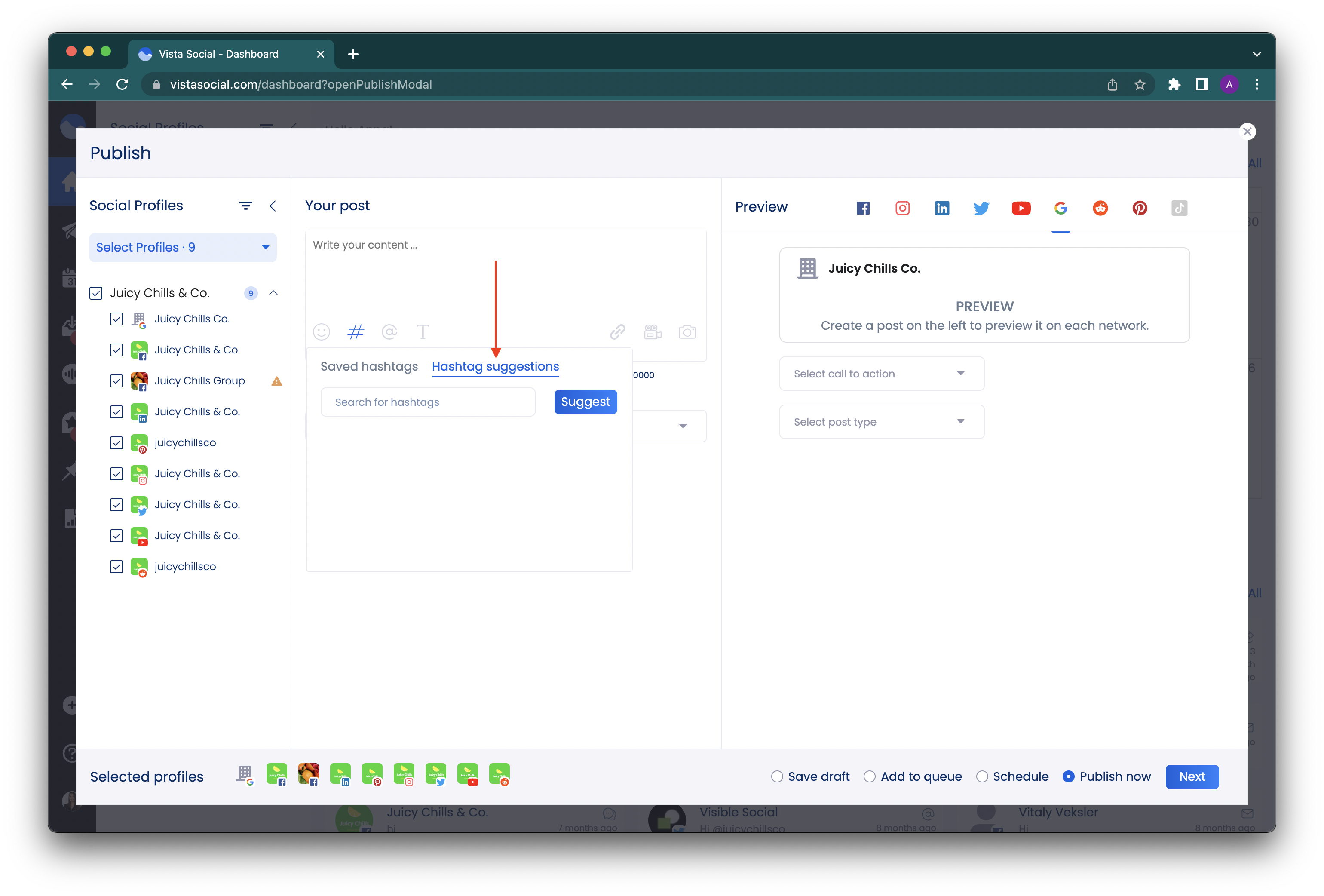 2. Type in your keyword and click Suggest. The list of recommended hashtags will now appear in the list. Simply click on the hashtag that you want to include in the post and it will automatically be added in your text post.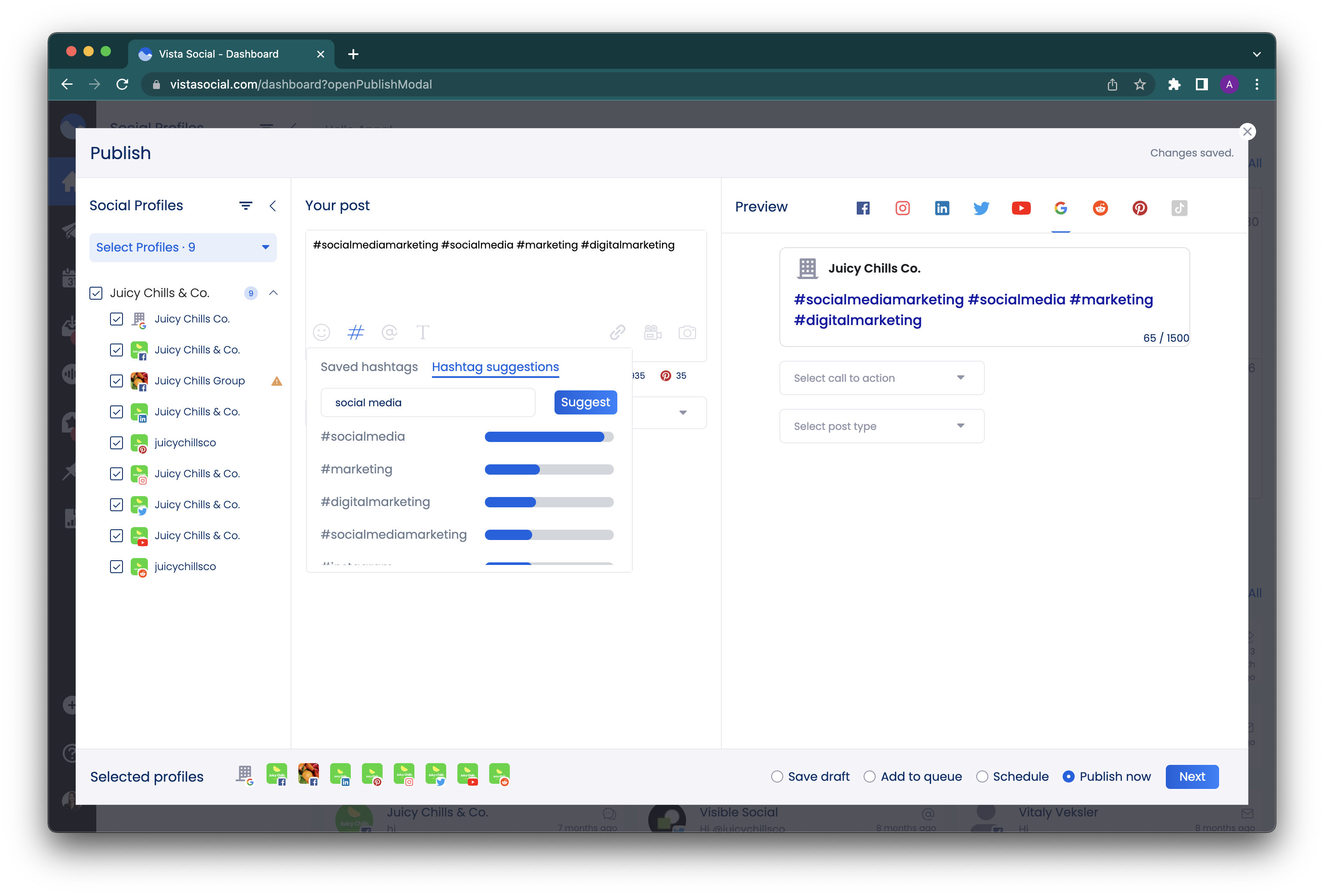 Note that we take suggested hashtags based on other hashtags people use when using the hashtag in question. So if you are planning to use hashtags #socialmedia and other users use #smm or #marketing all the time when using #socialmedia - you will get those hashtags suggested as well.
Saving and reusing hashtags
Got some hashtags that works well for your content that you want to keep reusing for your brand? With Vista Social, you can easily group and reuse them for as long as you need!
1. To save a group of hashtags, click on the hashtag icon in the composer window and click the + sign on the right side: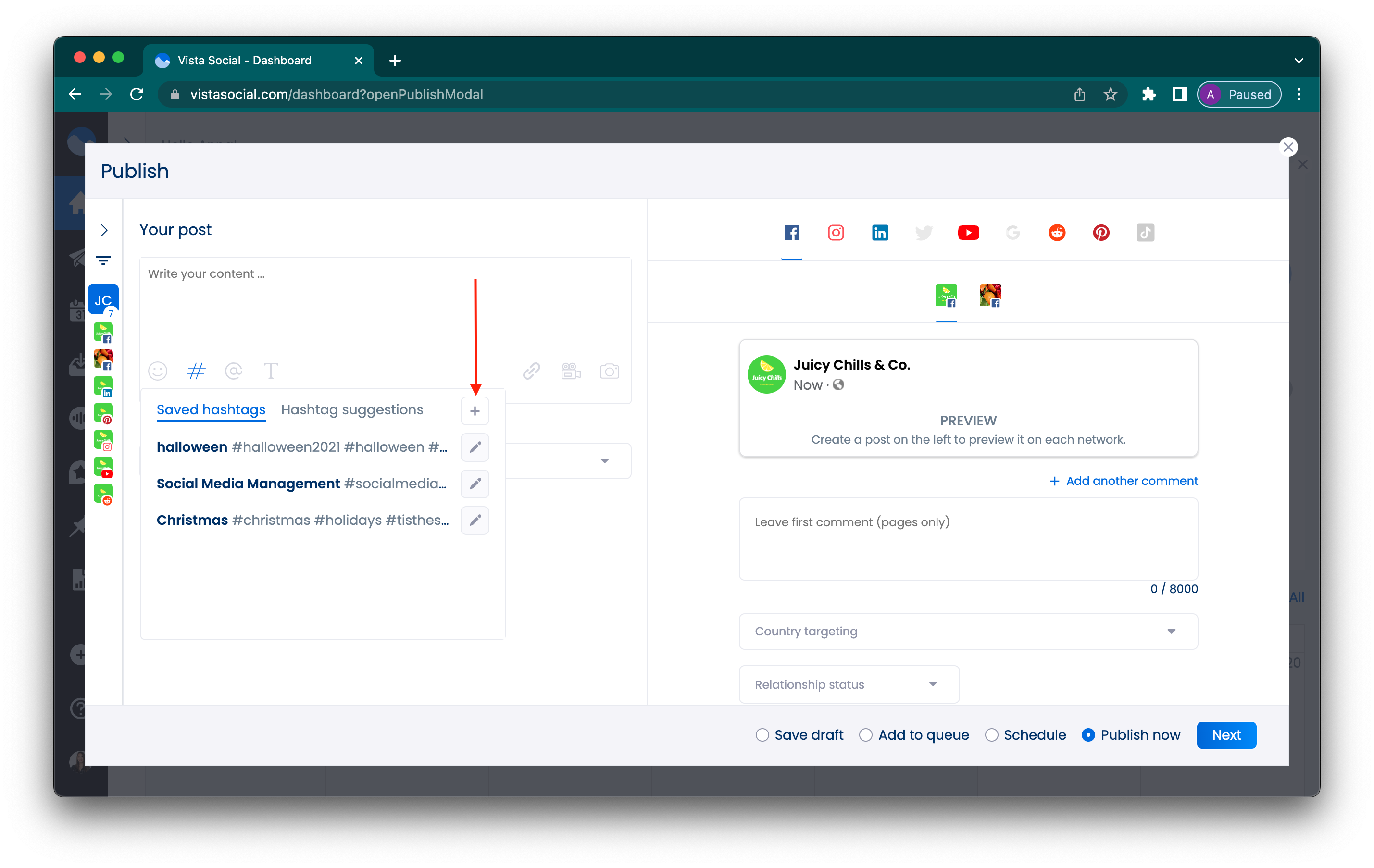 2. Give a title to it and add the list of hashtags in the field provided: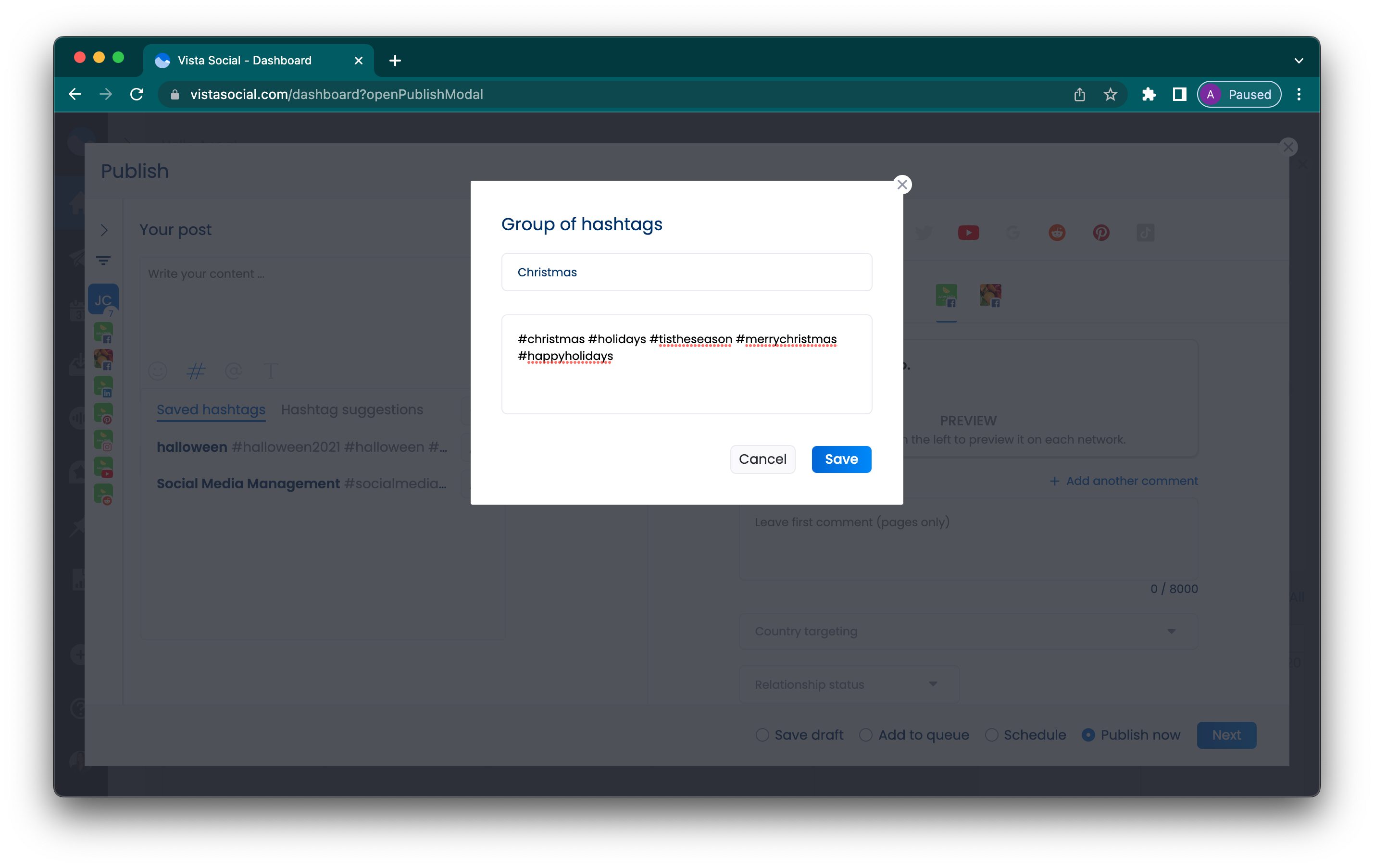 3. To access and reuse it in the future, click the hashtag icon once again and select it from your list of saved hashtags: