In every company or agency, social media management is always a team effort. Oftentimes, you will come across an important message in inbox that might be better suited for someone else in your team. In this case, you can delegate the work to another team member by assigning it as a task. This article discusses task management in Vista Social and how to take advantage of this useful feature when you are working as a team.
Creating tasks in Vista Social
1. Go to Inbox and select a conversation that you want to create a task on. Click the Pin icon right beside the message.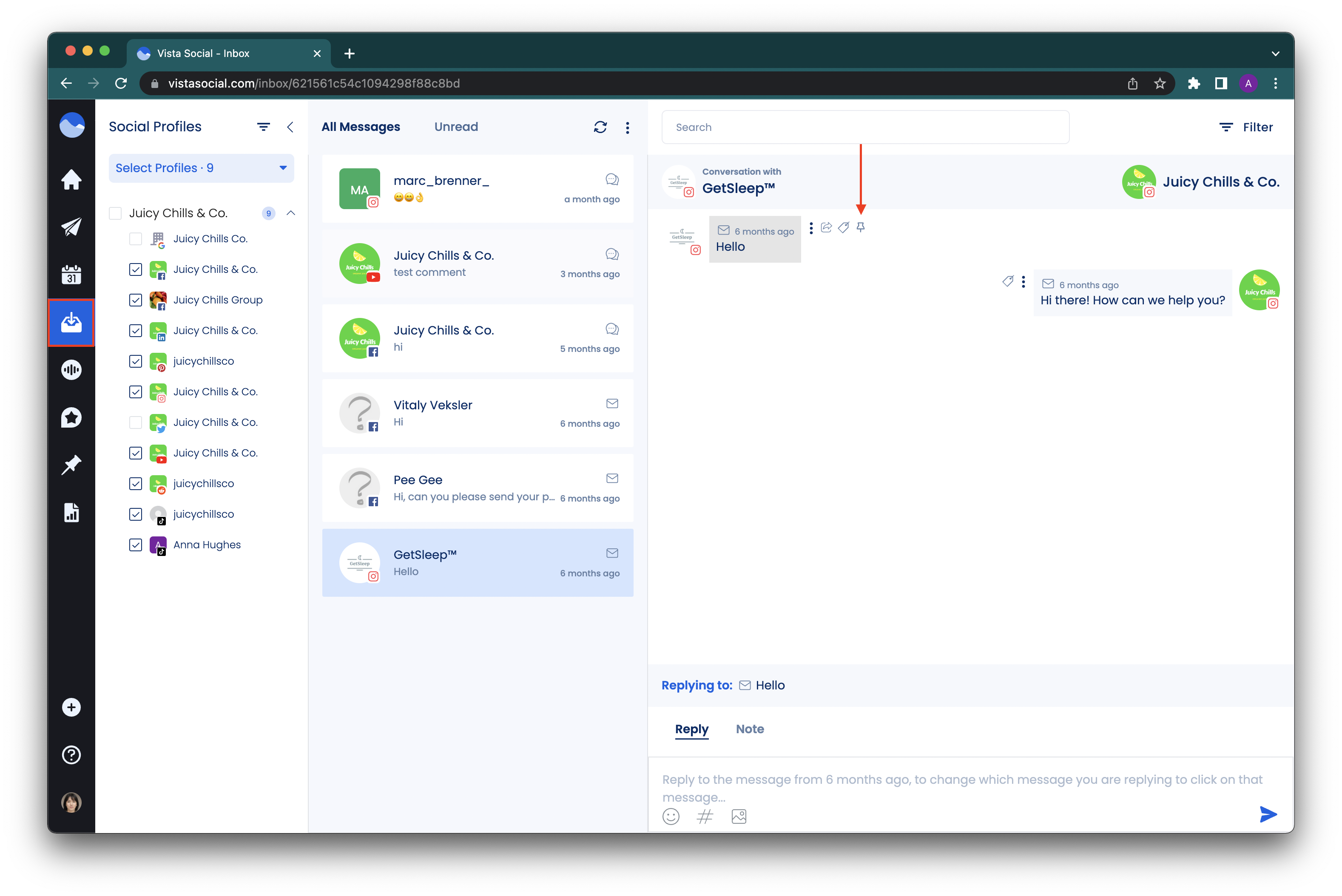 2. The Create a task window opens. Under Select user, click the dropdown to select the user that you want to assign it to.
3. Next, select a category.
General task - task that is not related to sales or customer support.
Sales lead - examples are messages from a potential lead or someone requesting a product demo.
Support issue - examples are technical issues and billing concerns.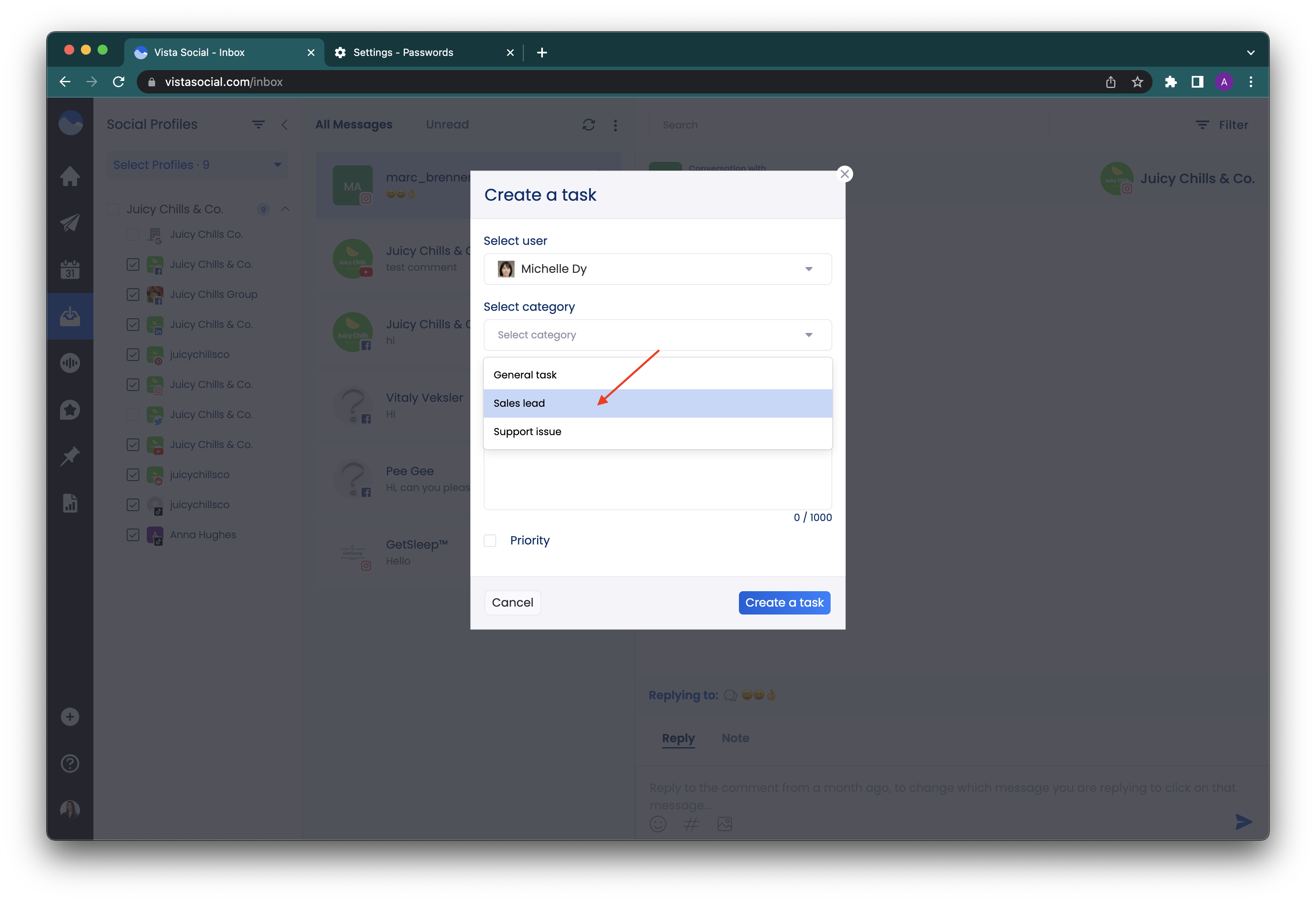 4. Add your message in the Notes field so that the user you are assigning it to will get some context as to what the task is about. Tick the Priority box if the task needs to be handled as soon as possible.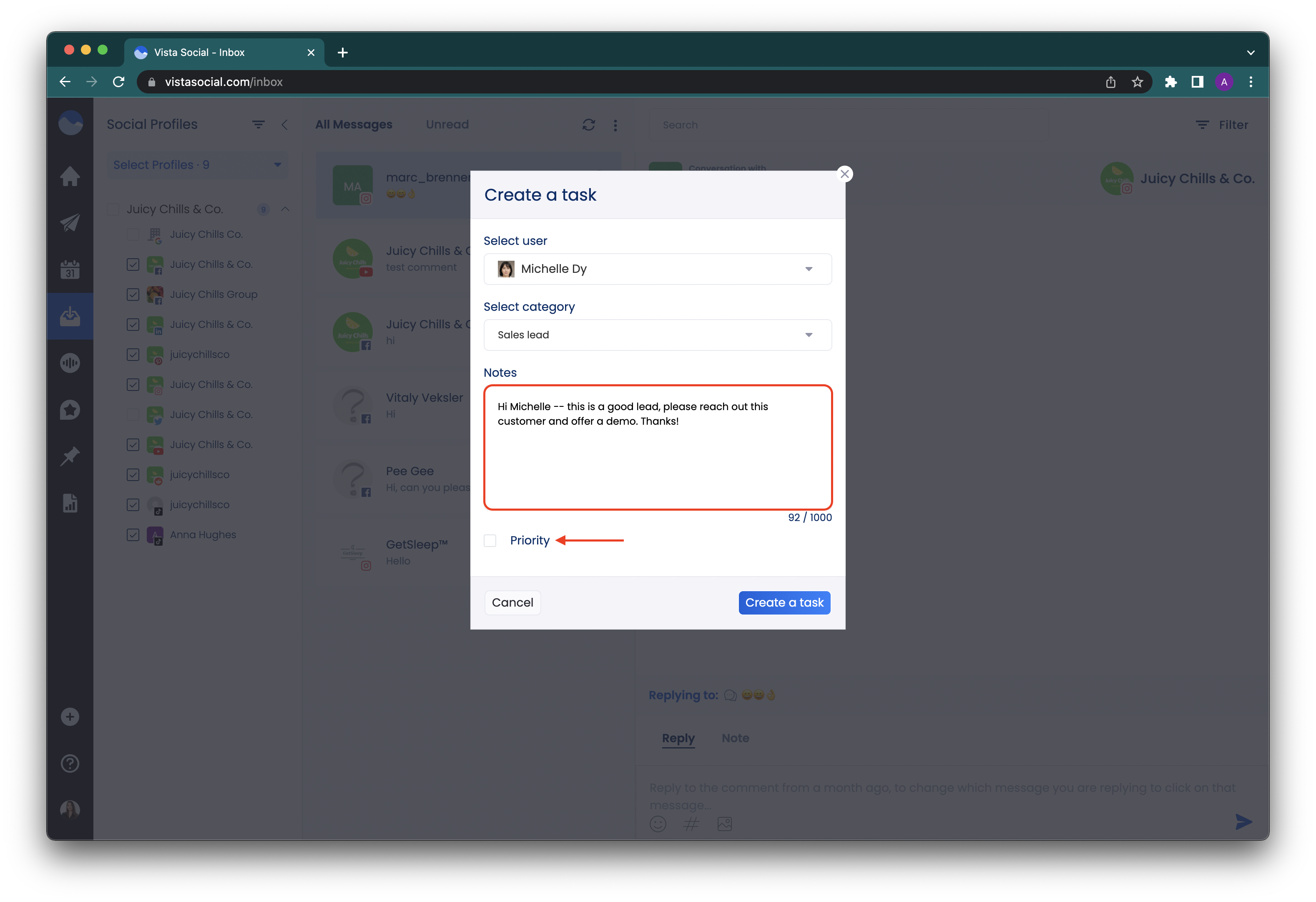 5. Click Create a task to finish and you are all set!
Where to find tasks
1. Go to Tasks to find the list of tasks assigned to you.
2. Under My open tasks, click on the a task item to view its contents.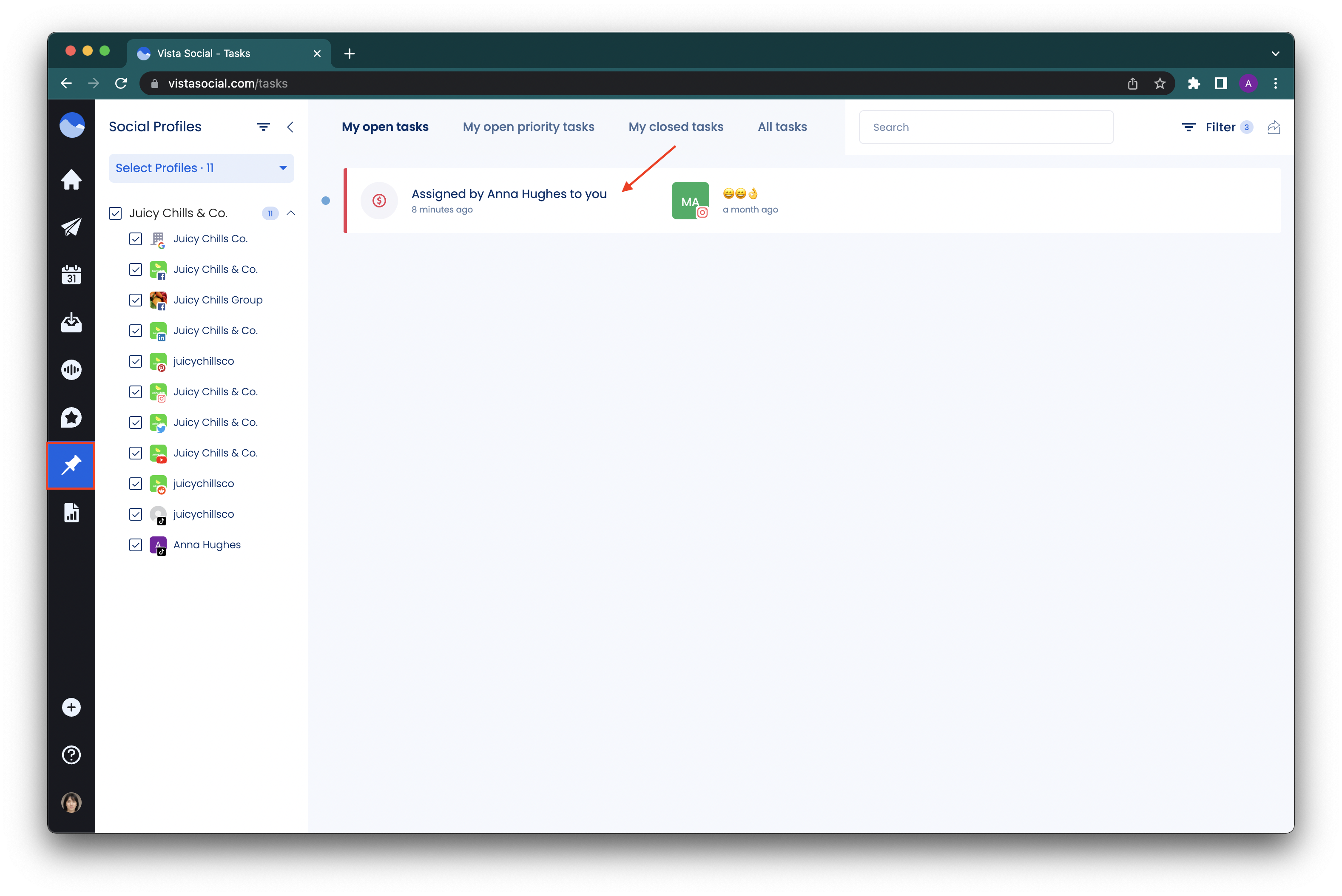 3. Under Task activity, you will find the comment left by the user who assigned the task to you. You can respond to it by typing onto the field provided and click the Send icon.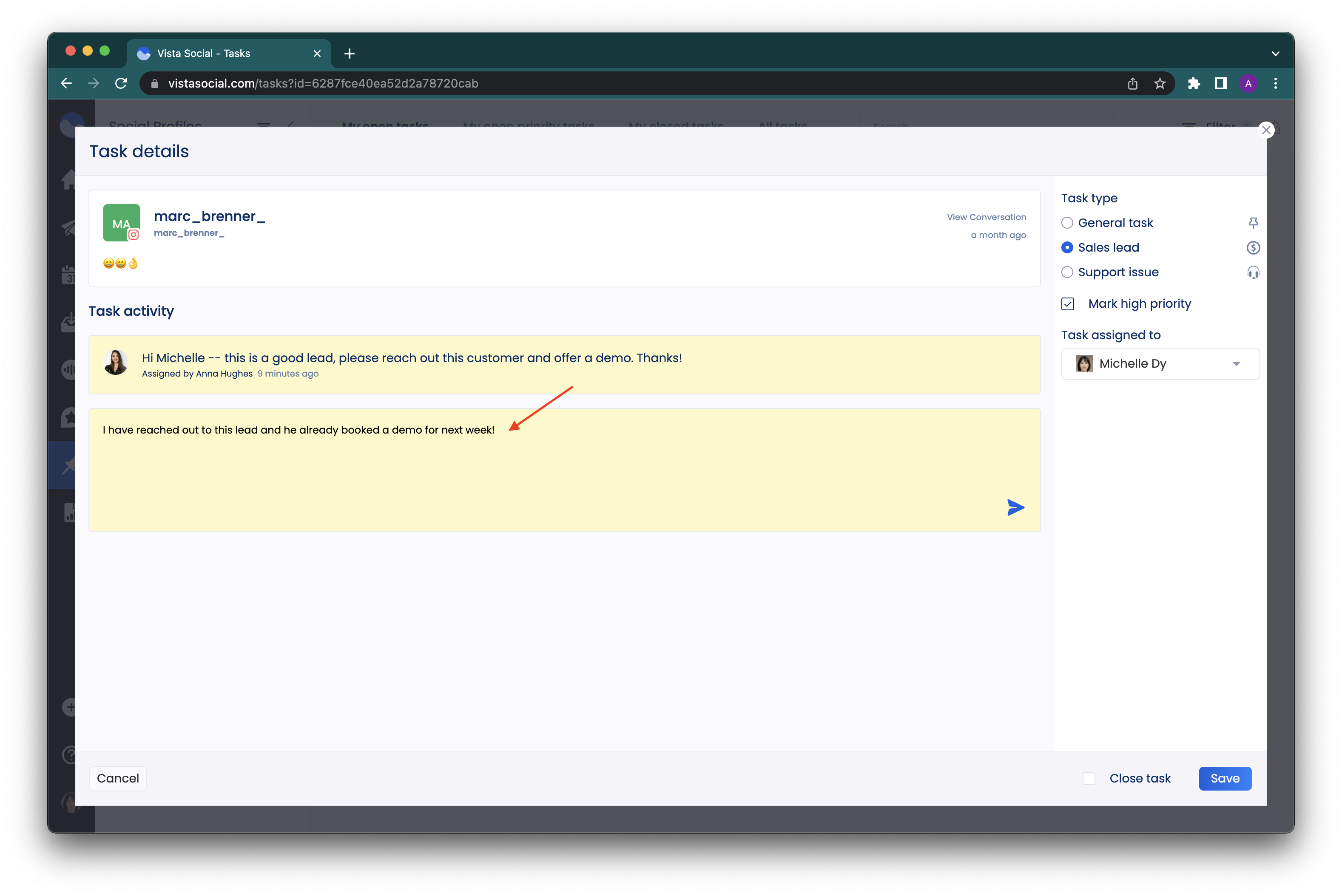 4. On the right hand part of the screen, you have the option to change the task type, remove high priority status, or reassign the task to another user.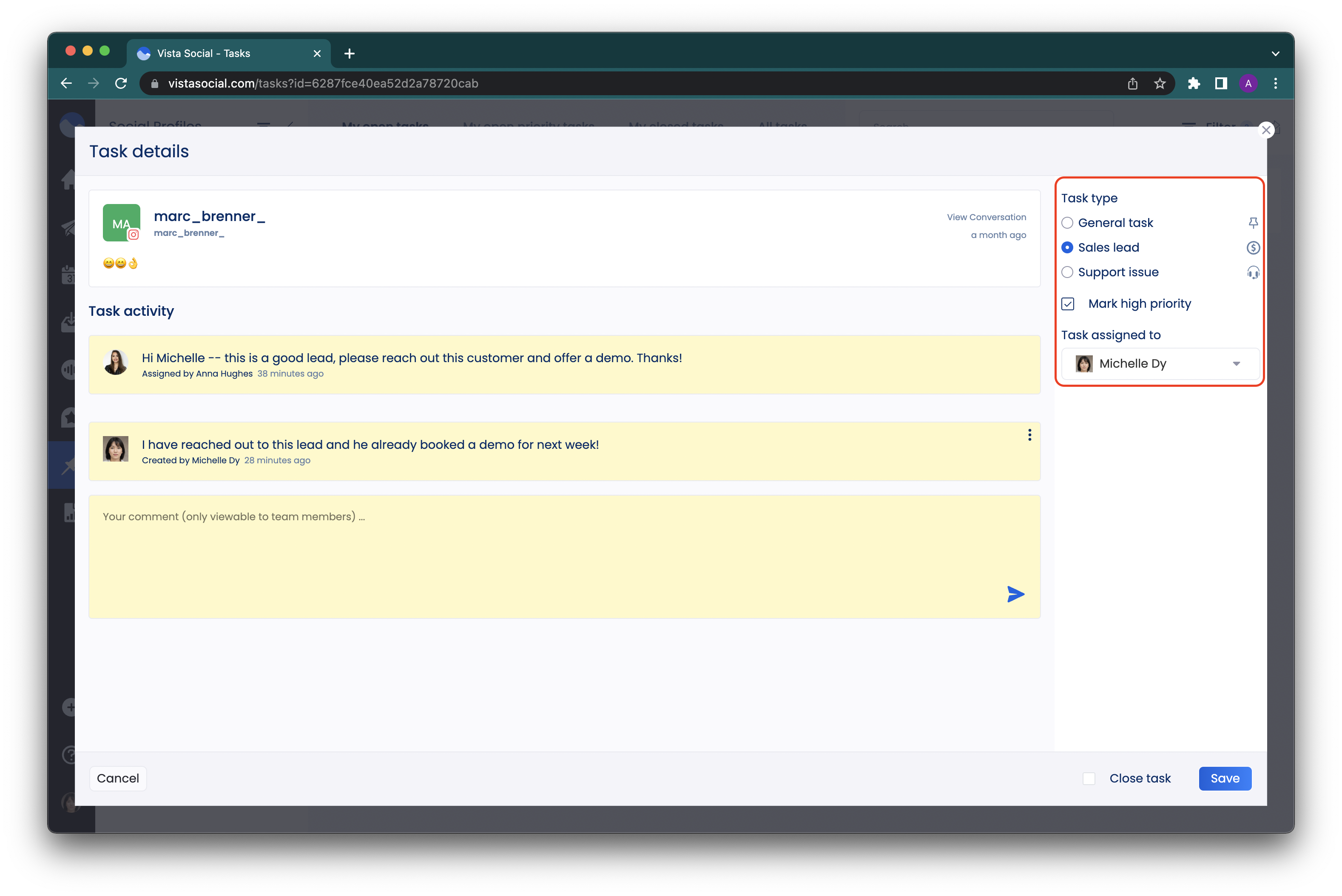 5. Once the task is complete you can close the task by ticking the Close task checkbox on the lower right hand part of the screen and hit Save.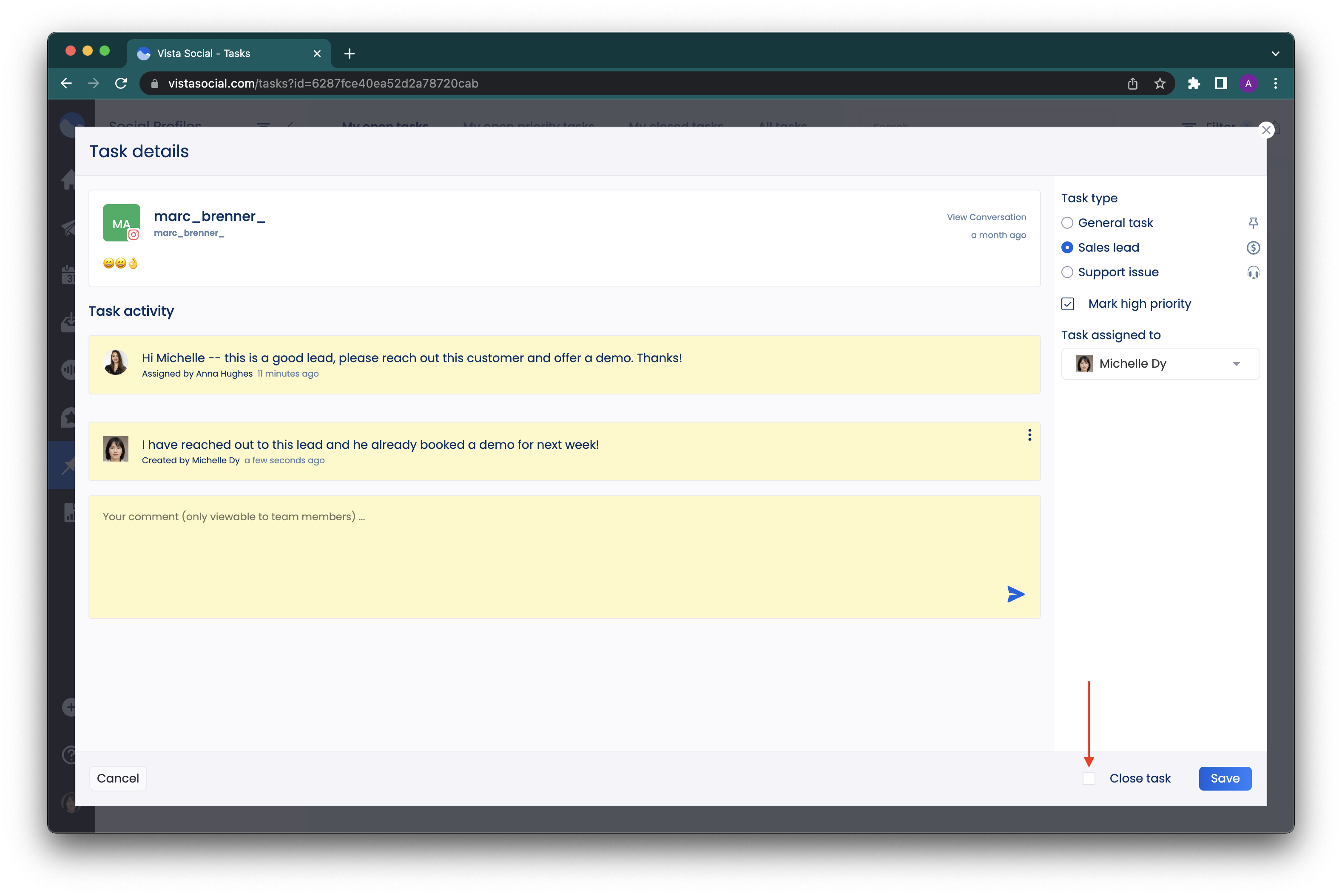 Who can work on tasks
All users have permission to work on tasks if they have been assigned with one. If you prefer to not make this feature available, simply do not give access to any of the users.
Note that a user can complete tasks that are assigned to him as well as tasks that he has access to.
To view all tasks that you have access, to go to Tasks > All tasks:
Task performance report
The task performance report shows the number of assigned and completed tasks during the selected period as well as the average first touch and average task time for each task owner.
To generate a task performance report, go to Reports > Run Report > Tasks performance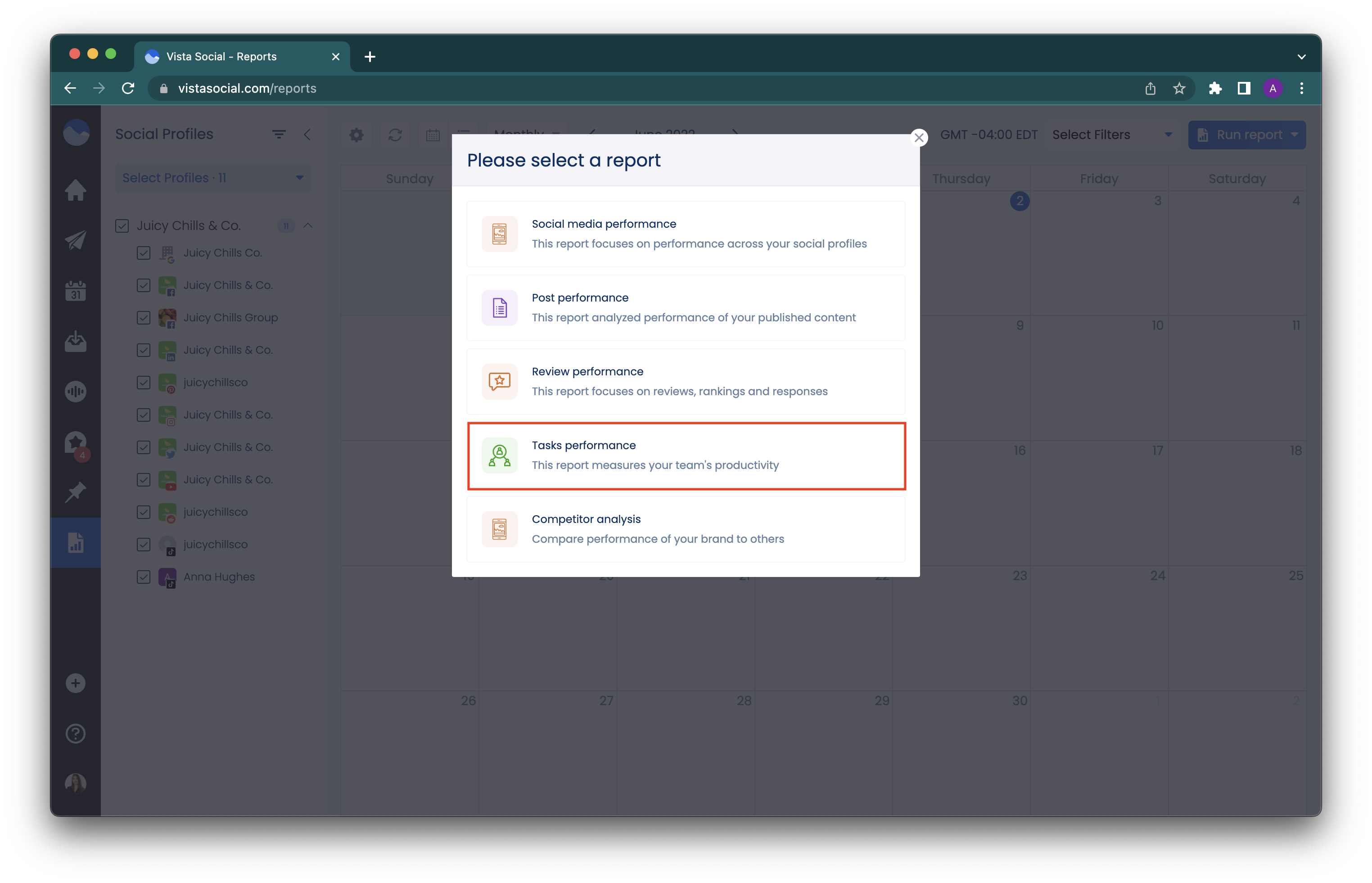 Specify the date range and the data will populate as shown below. You also have the option to download the report into a pdf file.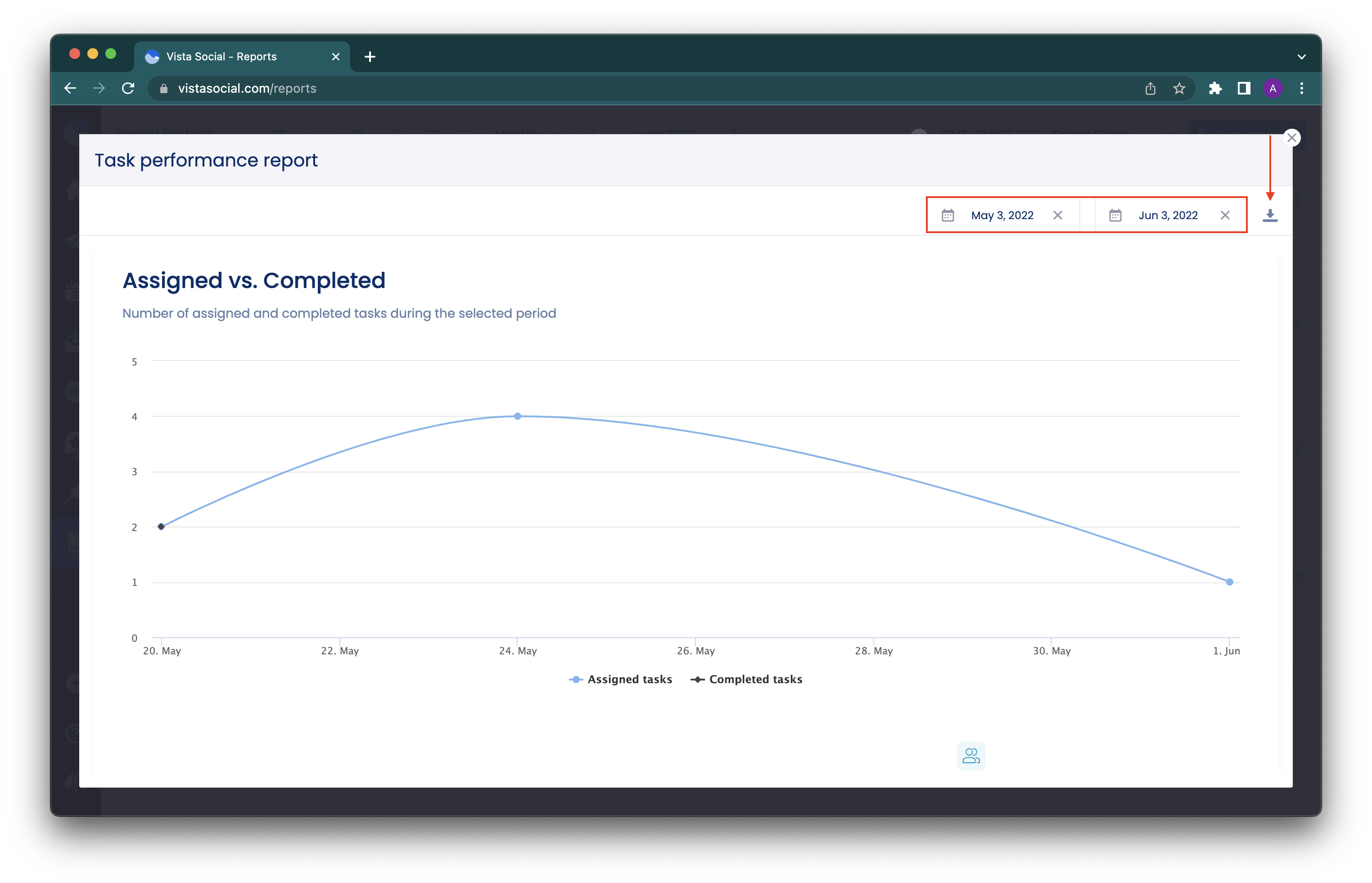 Sample Task Performance Report