As a social media manager, knowing what events and holidays are happening at any given day is a great opportunity to humanize your brand and connect with your target audience. With Vista Social, we've made things easier for you by adding the important social events and holidays in your publishing calendar so you can easily plan your content in advance.
Advantages of adding social events and holidays in your calendar
1. Increase audience engagement - people react to posts that they resonate with. Creating holiday-themed posts is a great way for your audience to interact with your brand.
2. Boost sales - promote your products or services by tying it to a relevant social event.
3. Establish a personal connection with your audience - supporting specific causes and issues that your brand care about humanizes your brand which in turn is a positive promotion for the business.
Types of holidays you can enable with Vista Social
1. National holidays - holidays per country (e.g. Memorial Day - US Holiday)
2. Religious holidays - holidays based on religion (e.g. Passover - Jewish Holiday)
3. Fun holidays - fun social events (e.g. World Compliment Day)
How to enable social events and holidays in your calendar
1. Go to Calendar and click the Settings icon on the upper left part of the page.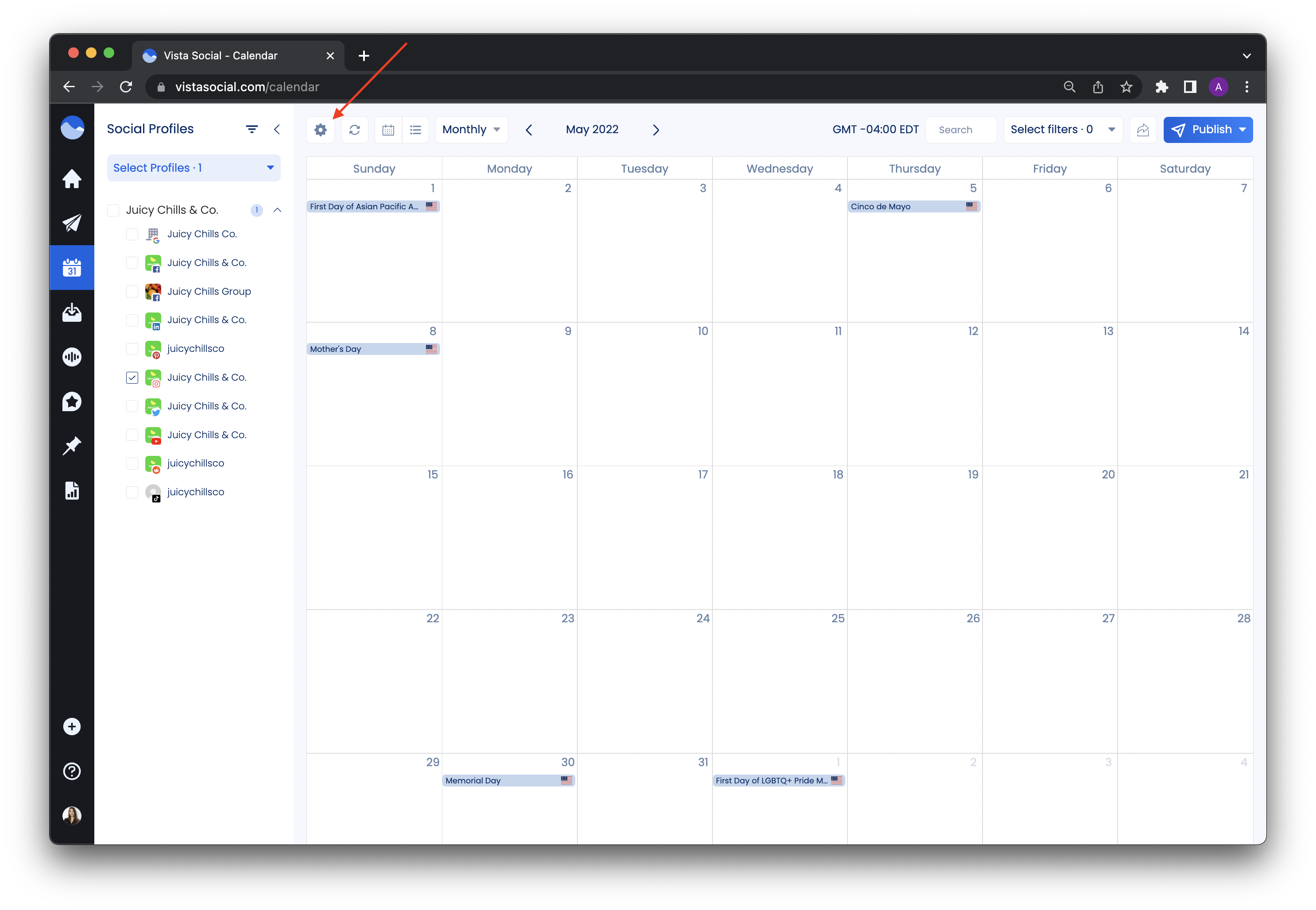 2. Choose holiday category you want to enable - you may add as many holidays as you want.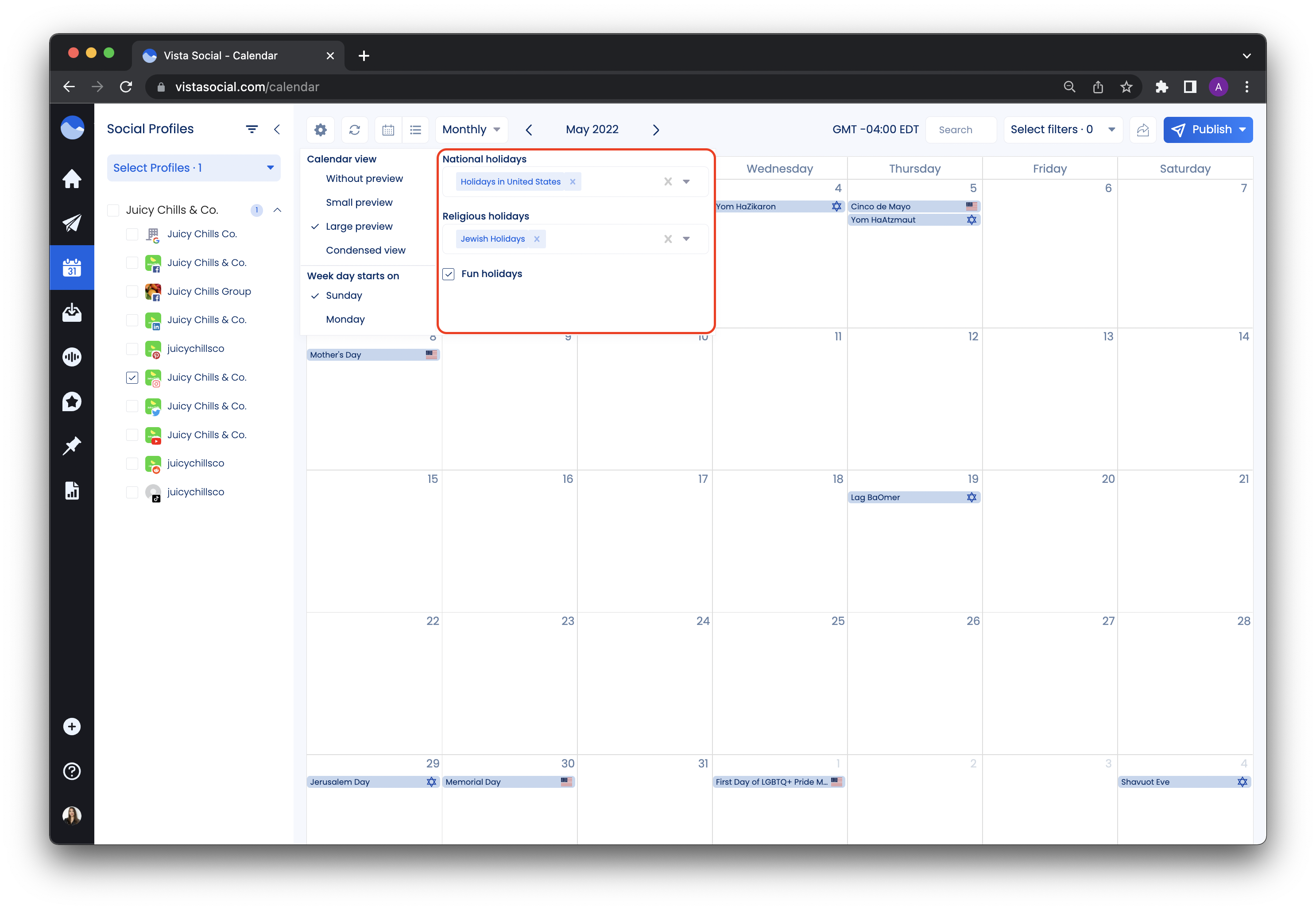 3. Once you have selected the holidays it will now appear in your publishing calendar so you can create your content strategy using these events.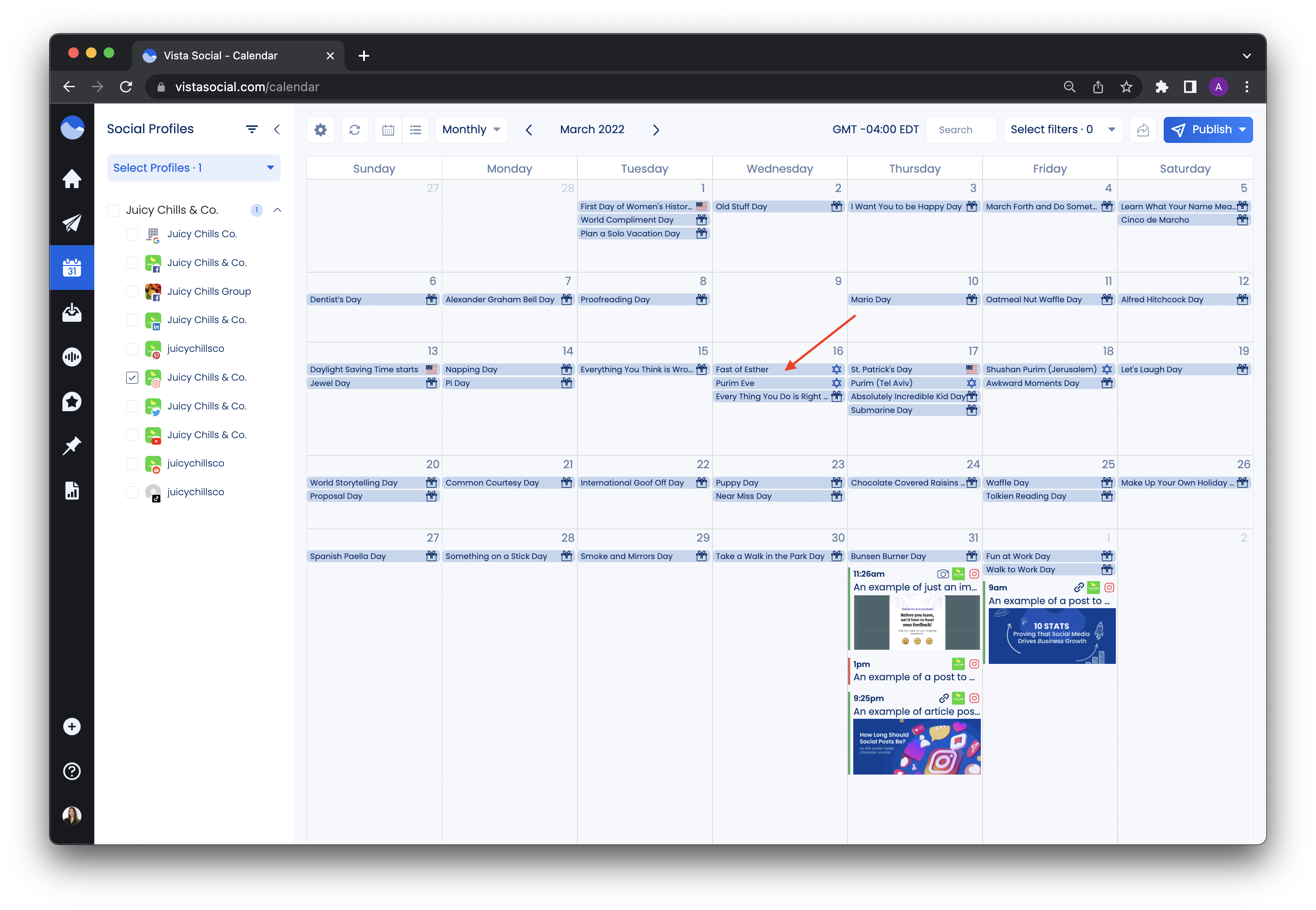 Related Reading:
----
Sign-up now and enjoy Vista Social's fully featured free plan as you get started, or try our full toolkit priced to make social media management affordable!