The long-awaited direct posting for Instagram carousel is finally here! With Vista Social, you can now schedule carousel posts directly to Instagram. This article details how to publish a carousel post and the features that we currently support.
It is also possible to direct publish Instagram Reels with Vista Social. Learn more.
Instagram Carousel Post Summary
Up to 10 images or videos can be added per post
User tags can be added to each image separately
Instagram grid preview reflects which posts are carousels and which are one off images/videos
How to Schedule an Instagram Carousel Post
1. Click the Publish icon to open the scheduling window.
2. Make sure that Instagram is selected on the list social profiles.
3. Type in your text in the content field and click the video or image icon to add your media.
4. Choose how you'd like to add your images or video. Check out this article on how to attach images and videos to your posts.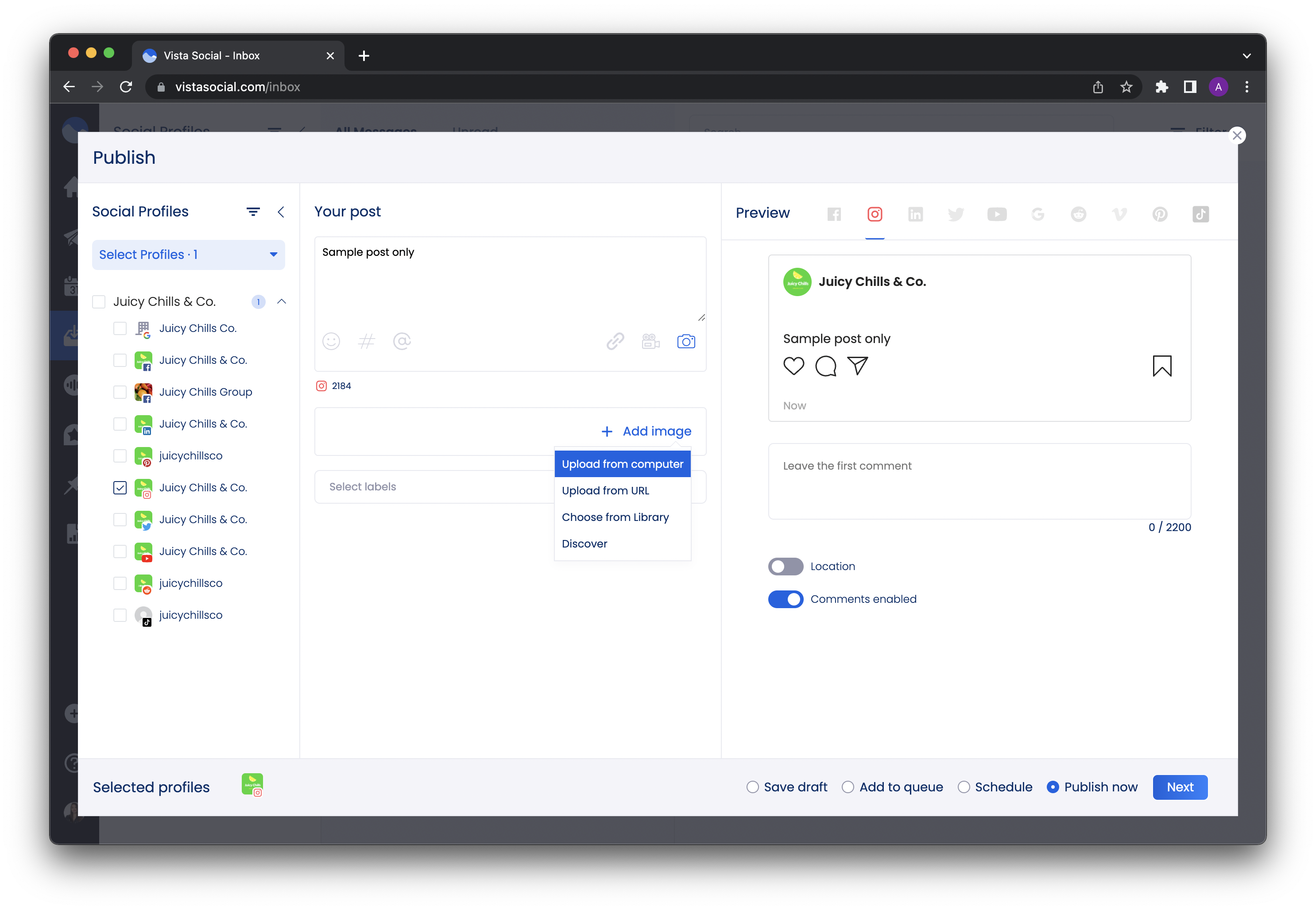 5. Once all the videos/images are uploaded, you may click on each image to tag Instagram users. Note that you can only tag public profiles, if a private profile is tagged -- the post will not publish successfully.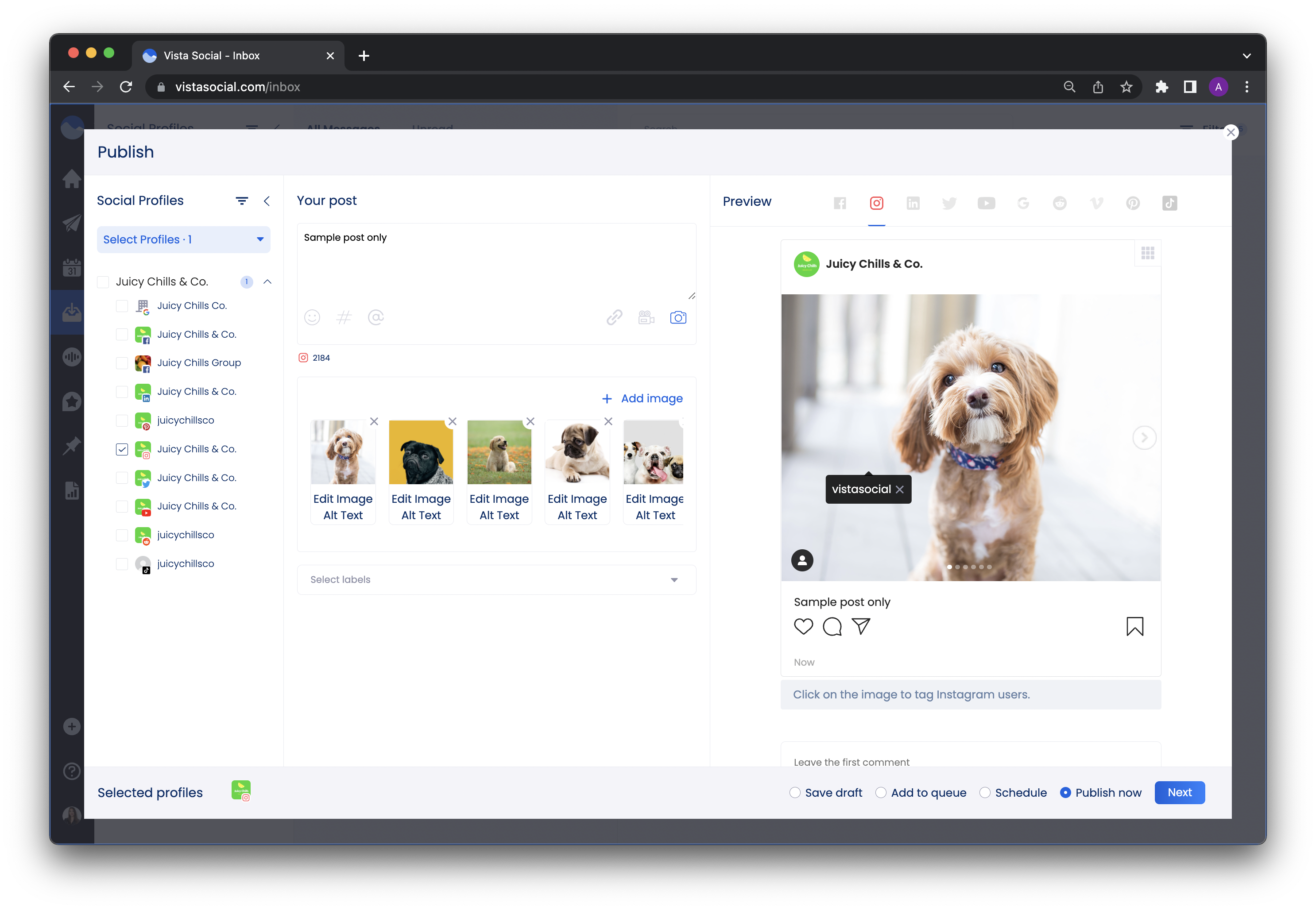 6. One you are done adding the media and tagging users, click the grid preview icon to see how it looks when published to the social profile.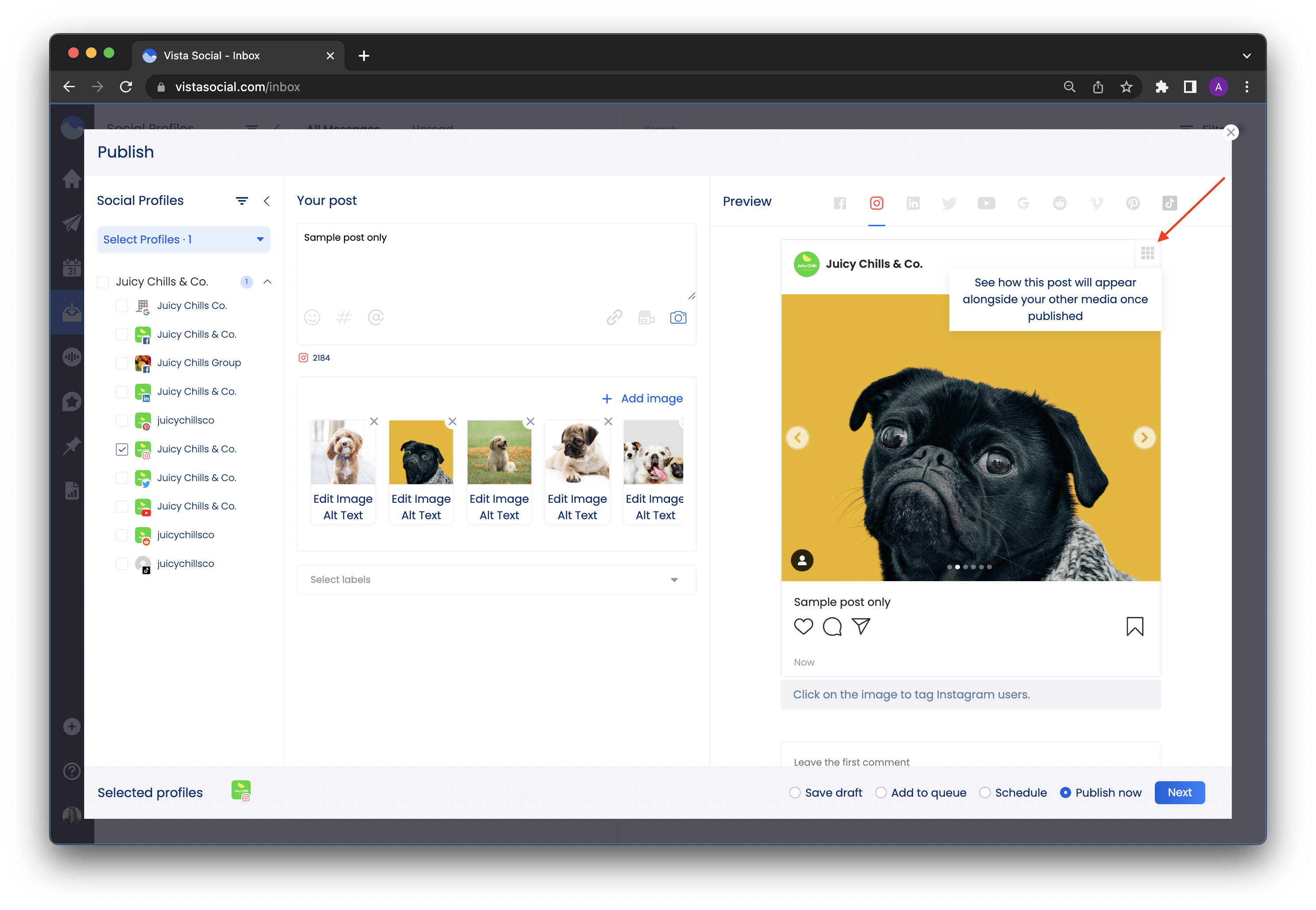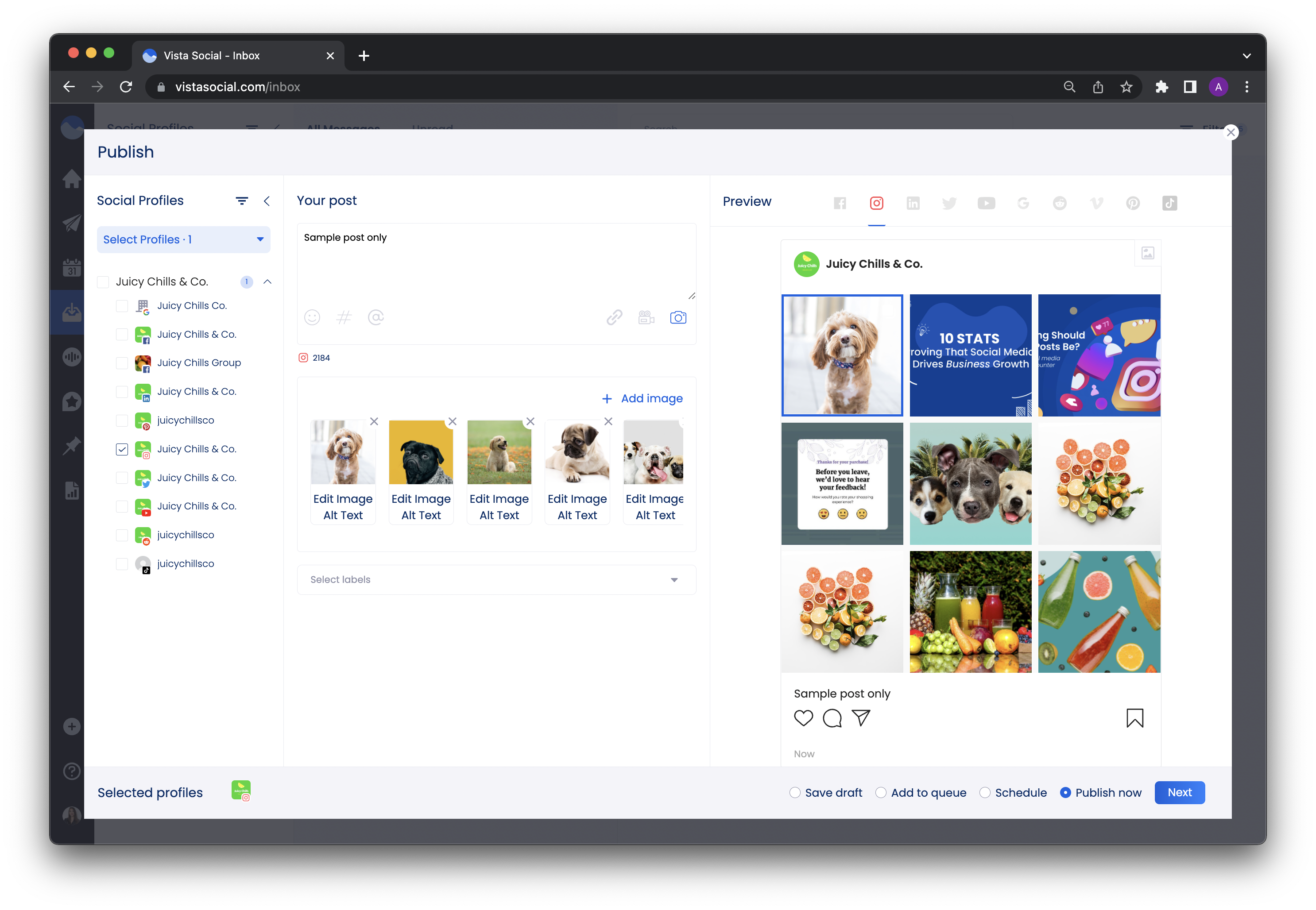 7. Finish your post by scheduling a time you want the post to get published and you're all set!
Video guide