Tagging products in Vista Social is very simple. All you need to do is to have a connected Instagram profile in Vista Social and an setup Instagram shop with products on Instagram.


In this article:
Important to read before getting started:
You can tag up to 5 products per media item, and up to 20 in a multi-photo (carousel) post
You can't tag the same product twice in a media item
You can't choose where a tag will be in videos. Your tag will appear in the bottom left corner of the video
You can't tag gift cards or specific types of products (e.g. color) in posts
Vista Social does not approve products or review product appeals
You can't appeal products in Vista Social
Tagging Products on Image/Carousel Posts
Start by connecting your Instagram business profile to Vista Social

Once your Instagram Business Profile is connected, compose a new post and attach one or more images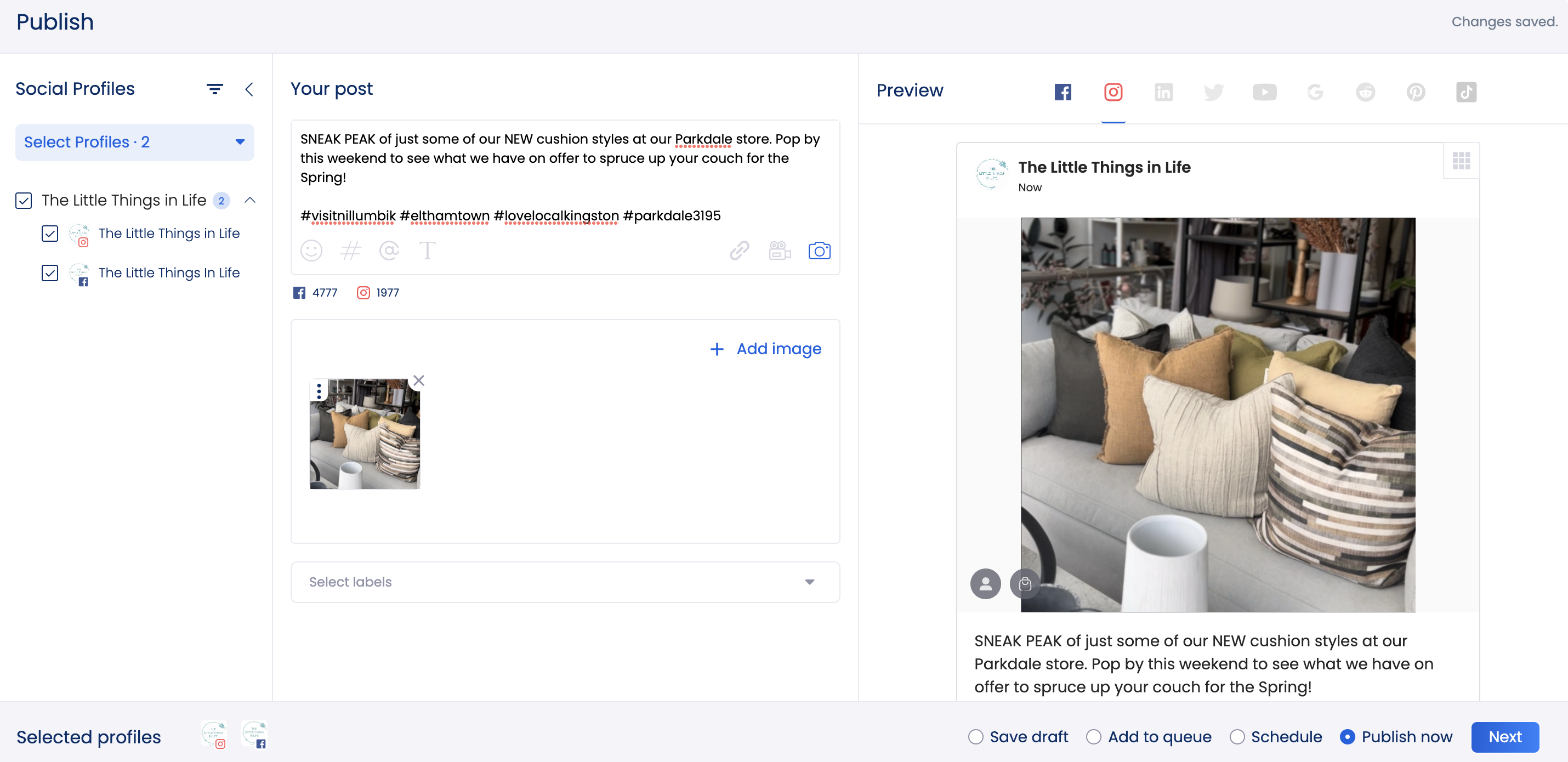 Click on the image, in the Instagram Preview area, and choose Tag a product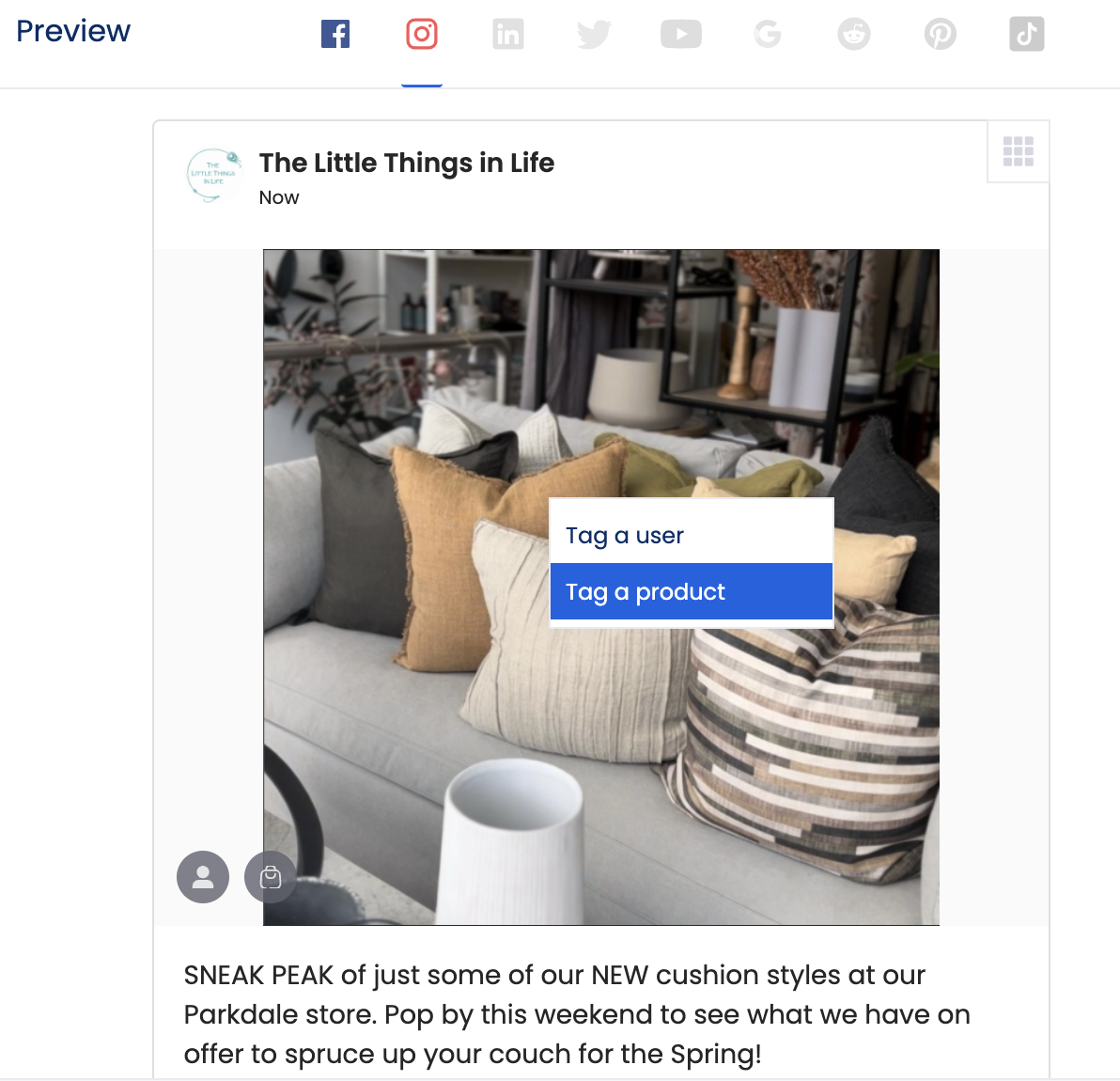 Search for and select the product you want to tag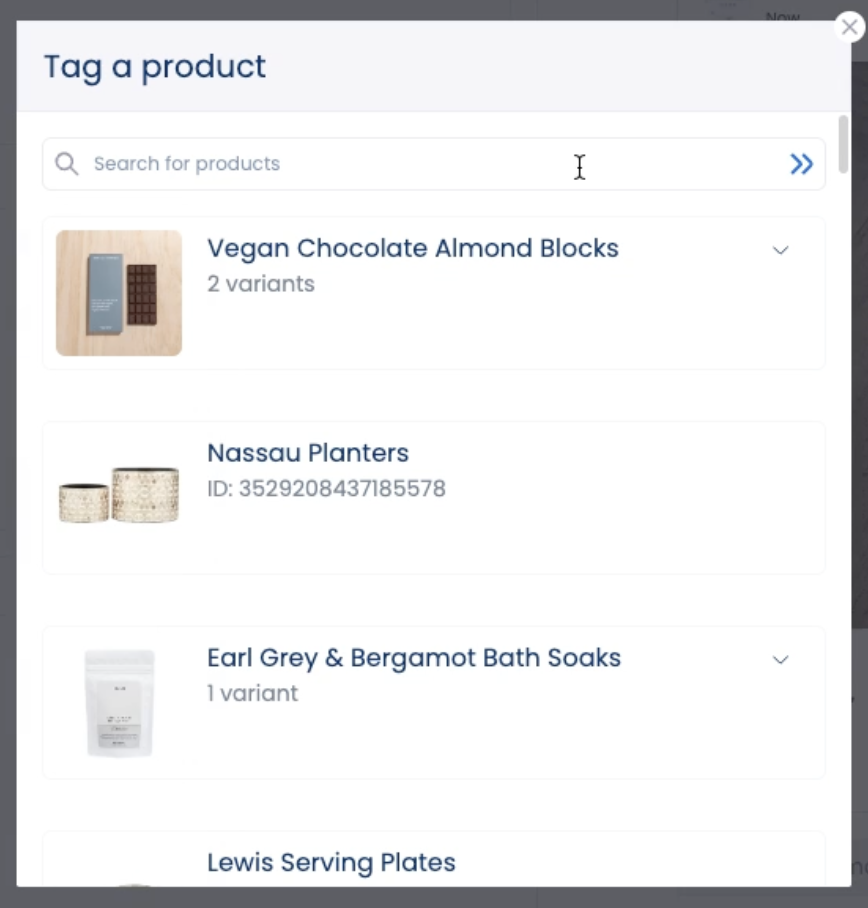 Publish your post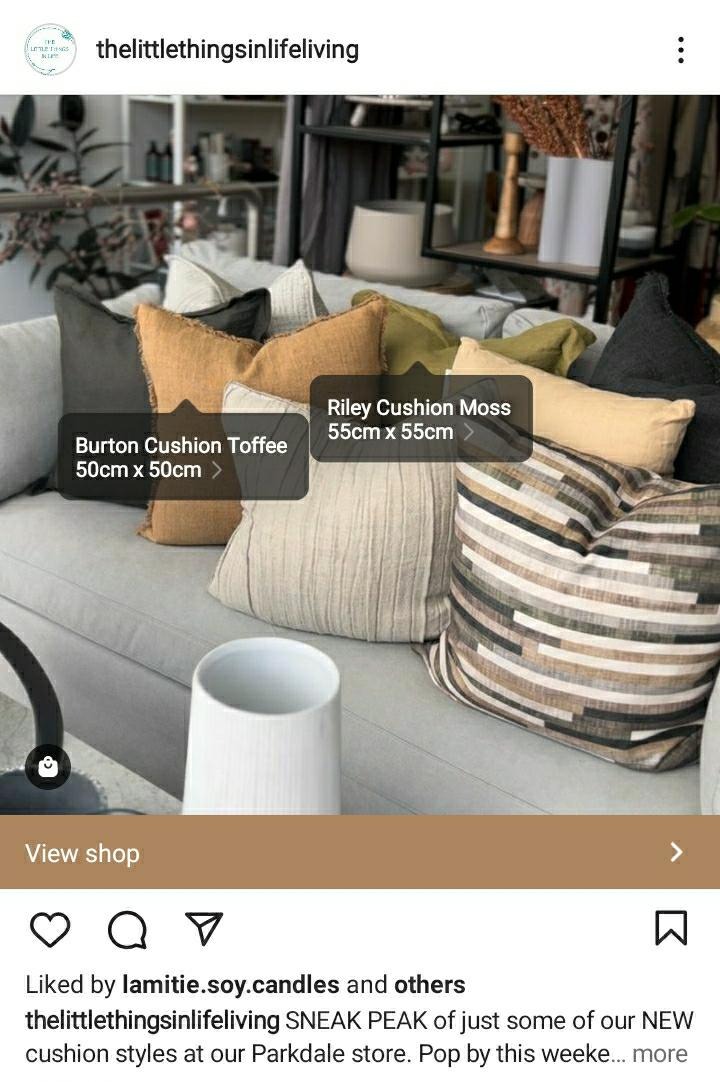 Tagging Products on Video Posts
Attach a video to your post and change the "Publish as" setting to "Feed post"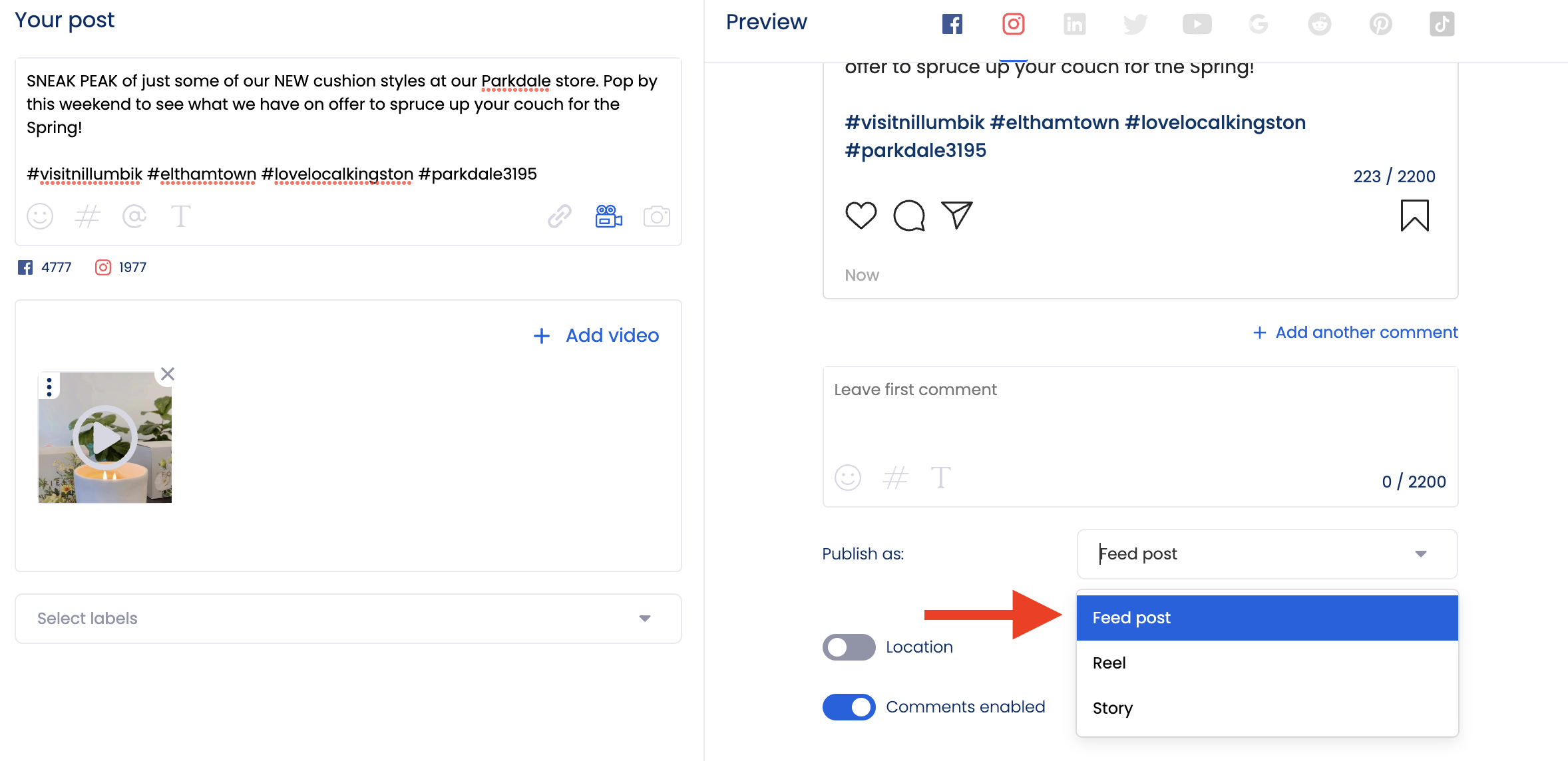 In the Preview area for Instagram click on the product tag icon and search for your product. Then, publish your post.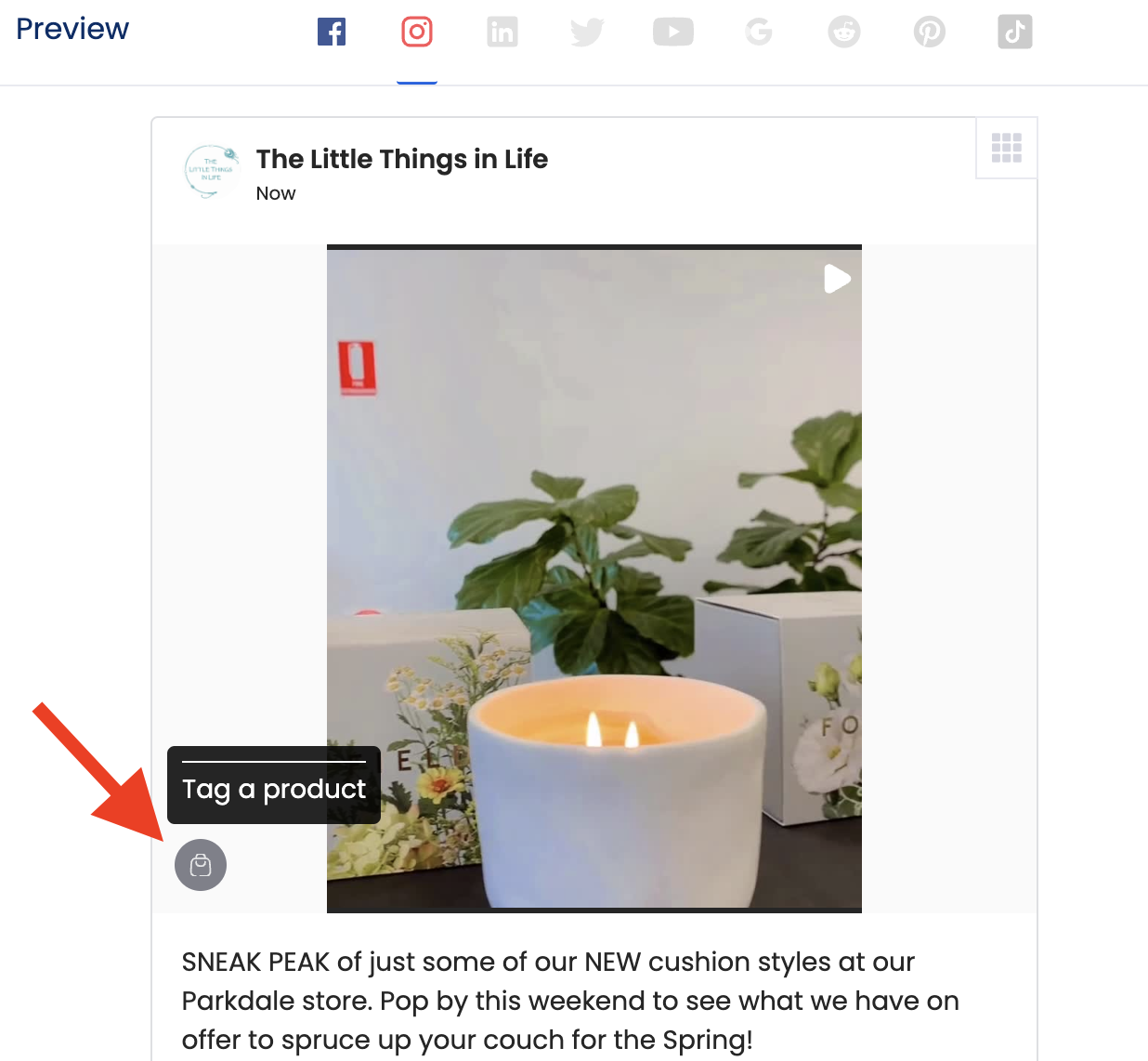 Keep in mind that only approved products from live shops are available for tagging.
Note: If you have connected your instagram profile to Vista Social before September 30, 2022 - please reconnect it! No need to remove profile, just go to "+" and add this Instagram profile once more. Tagging products requires a new permission that we have to request!


Troubleshooting
Some users have reported this error when tagging products in their posts to Instagram:
We couldn't add/update/delete product tags on your product. The product ID may be incorrect, the product may have been deleted, or the app user may not have permission to tag the product.
Here are a few things to check
Log in to the Instagram app on your phone and make sure you can tag this same product through your Instagram application.
If the product is not visible in your app, it may have been deleted.
You may also see a message that looks like this "

Not available

"
If you click on "Learn more" you will find this error message:

This product does not use the domain you selected for your shop on Instagram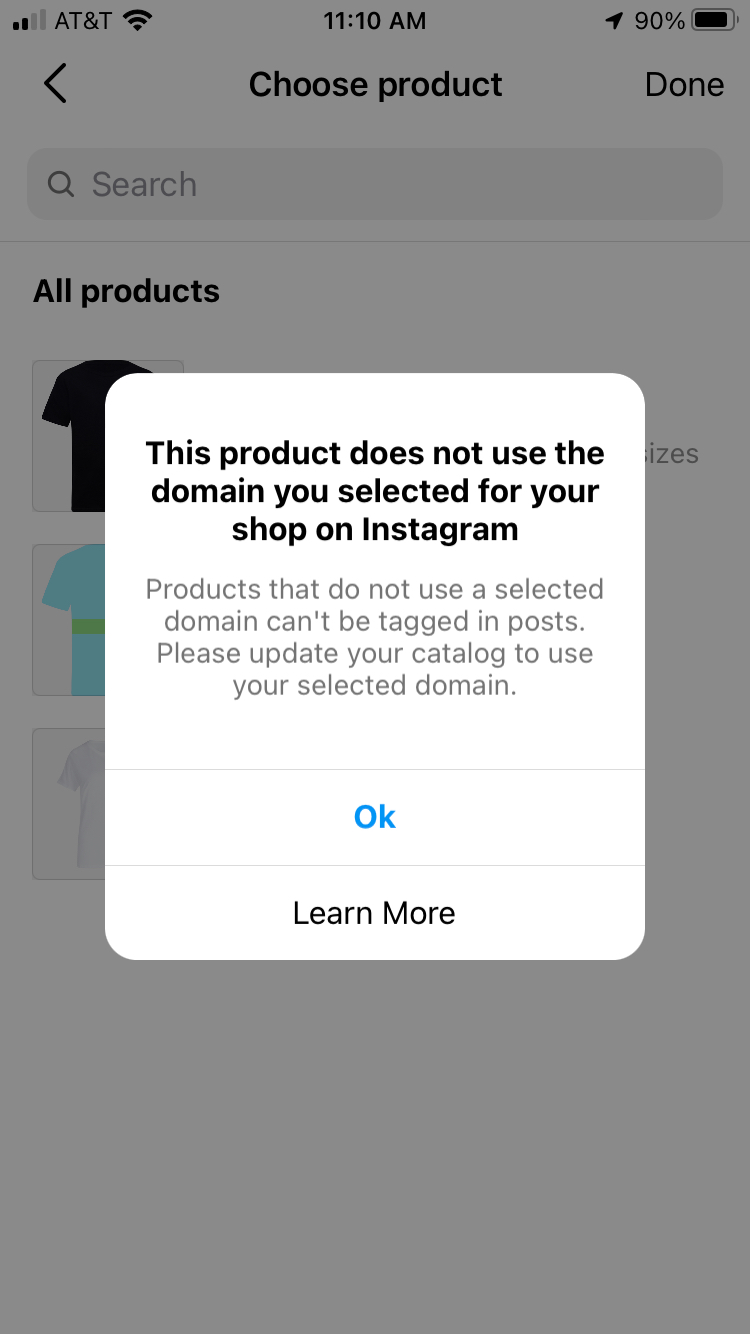 So the reason for this is the mismatch between the domain that is set on your shop a website link provided in your product
1) Find the website connected to your shop
2) Confirm the website link for each of your products:


Once you update the website, the product will be available for tagging