Have you noticed that some Instagram profiles look visually appealing and well-put together than others? You can now have the same for you or your clients with Vista Social so you can better visualize and plan your Instagram content!
How to Enable Instagram Grid Preview
1. Go to Publish > Select the Instagram profile that you want to post to
2. Create your post - text + image
3. In the post preview on the right side, click the grid icon on the upper right hand of the image.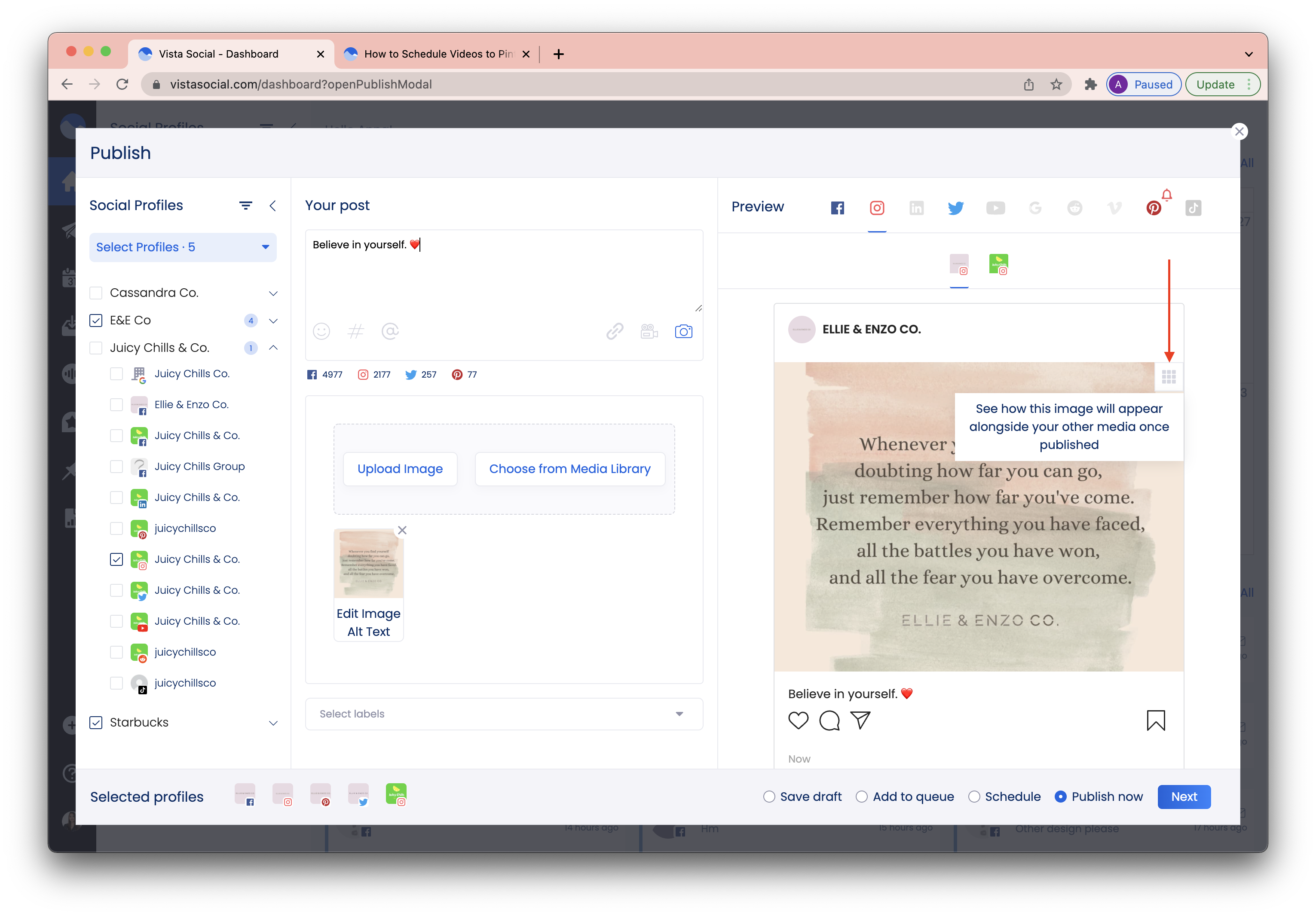 4. You will now see how the image will appear alongside the other media that's already in the profile: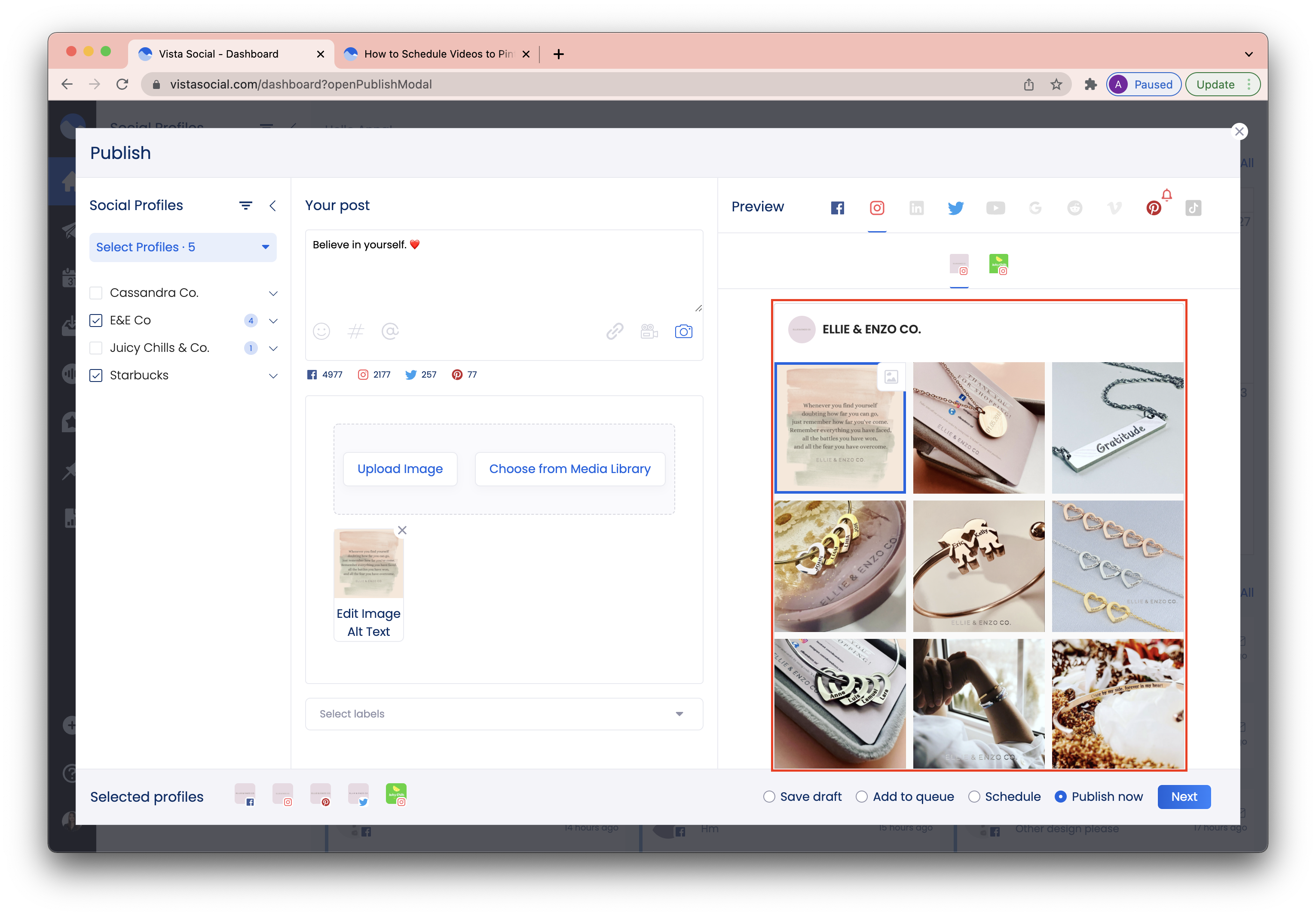 NOTE: The Instagram grid preview will only show the current image being scheduled + all published posts in the profile. Any scheduled posts that have yet to be published will not appear in the preview.