It is possible that access to messages might be disabled due to a setting located in 'Message Control' in your Instagram account. Enabling such access gives app that you approve and that are approved by Instagram to be able to view and send messages from your Instagram account.
Vista Social needs this to be enabled if you wish to use Vista Social for its Inbox feature - being able to see a respond to your Instagram messages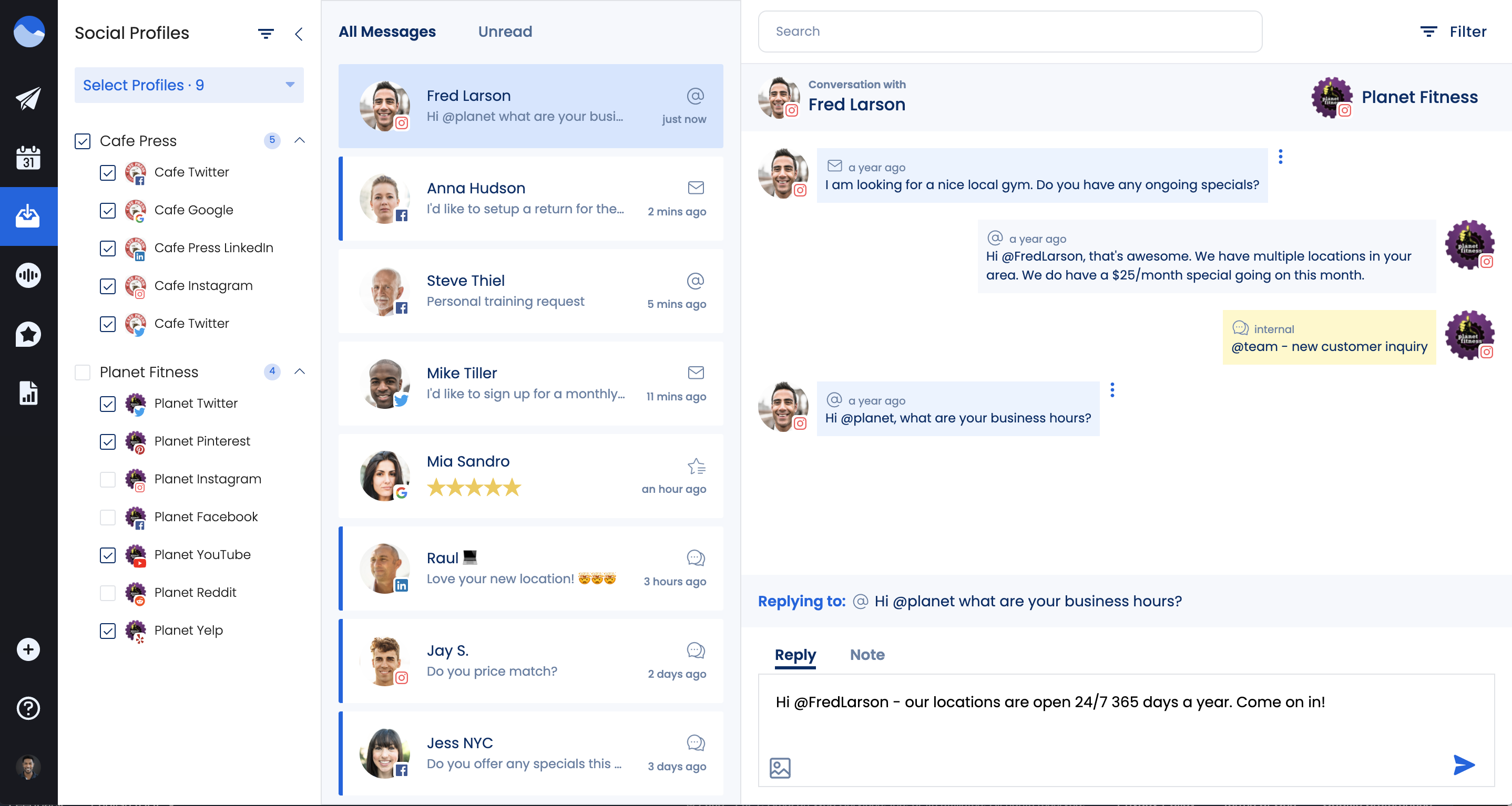 If Vista Social determines that a given profile has not authorized access to messages, you will see a warning message on your dashboard. Other features such as Publishing, Listening aren't impacted but Analytics will be a bit limited since we can't provide messages stats.

Please note that other features such as publishing, listening aren't impacted while analytics will be a bit limited since we can't provide messages stats.


Fixing this is simple but you will need access to the Instagram profile. You will need to login to this account to enable it. If this account belongs to a customer - please contact them to make this change. It goes without saying that we don't recommend asking for and transmitting passwords
Enabling Access to Messages
Here is how to enable and possible disable such access. From your Instagram mobile app follow these steps:
1) Go to Settings
2) Go to Privacy
3) Go to Messages
4) You have now arrived in to a "Message Controls' section of your settings.
5) Scroll down a bit until you see "Allow Access to Messages"
6) Enable it.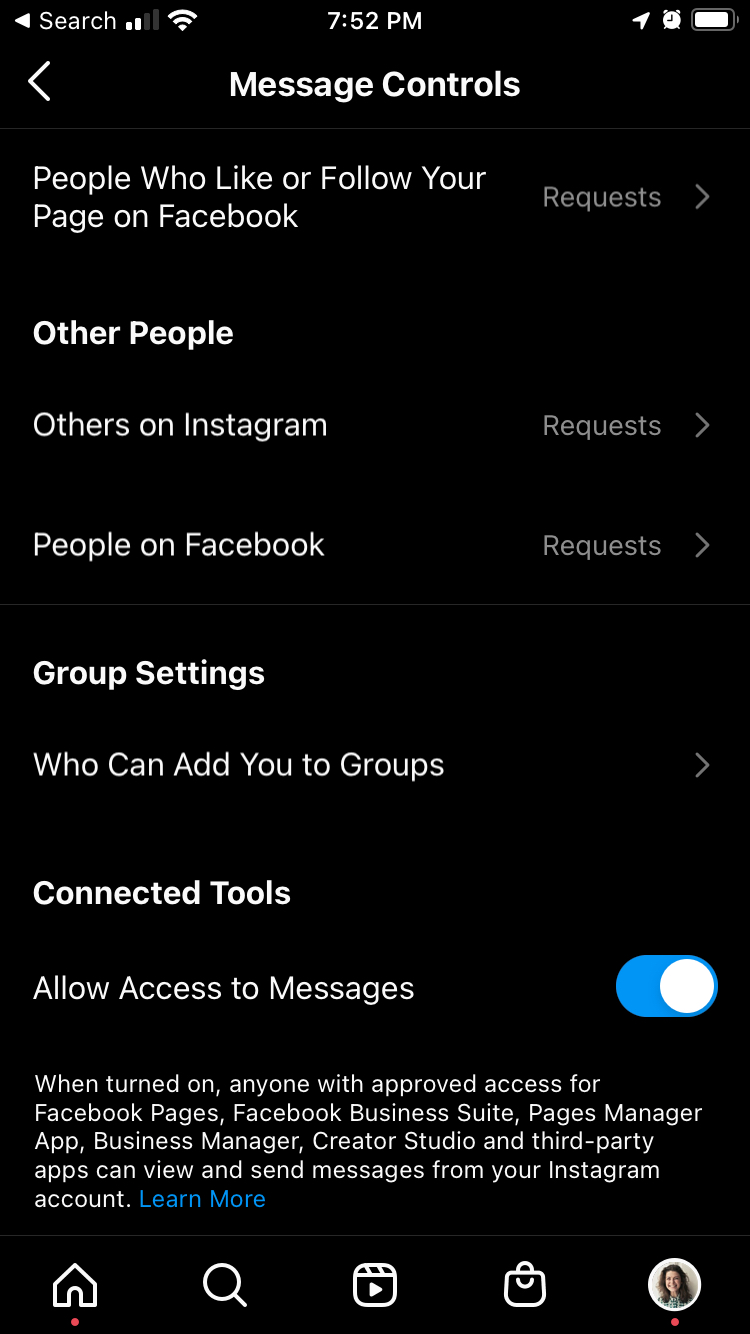 At this point, please allow Vista Social to recognize that this is now enable. You should see messages in your Vista Social inbox within a few hours.