Occasionally, access to social profiles can be lost and requires reauthorization. This normally occurs due to a variety of reasons:
profile password change
the admin who connected the profile lost access to the page
network-initiated requirement
When profiles get disconnected, Vista Social will not be able to publish any scheduled posts, retrieve inbound messages or get analytics for the profile. Therefore, it is recommended to reconnect the profile as soon as possible to avoid any business disruptions and mitigate data loss.
How to reconnect profiles
1. Go to Settings > Connected Profiles
2. The status of disconnected profiles will show as Blocked.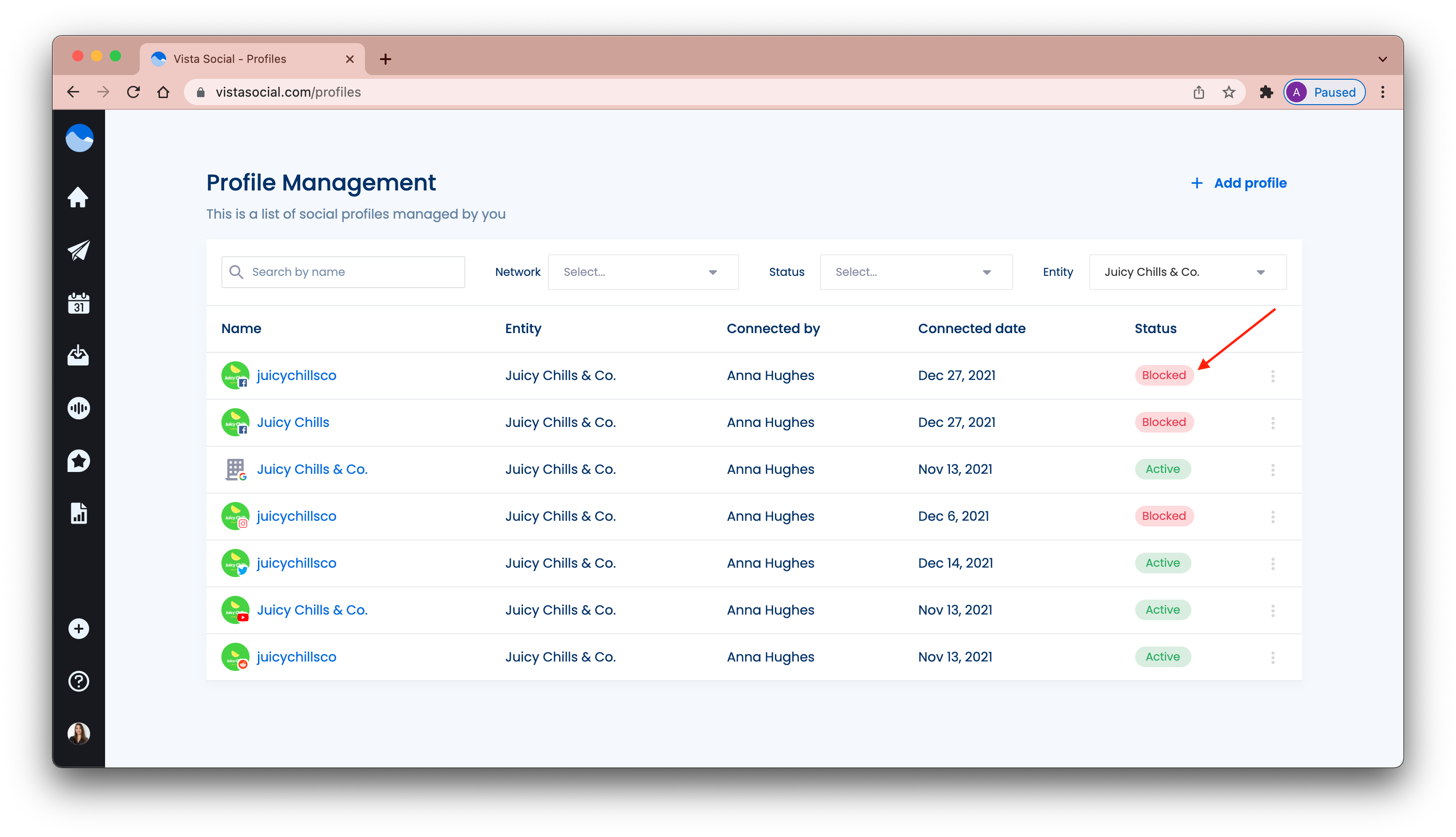 3. To reconnect the profile, click + Add profile at the upper right hand of the page.
4. Select the network of the profile you want to reconnect.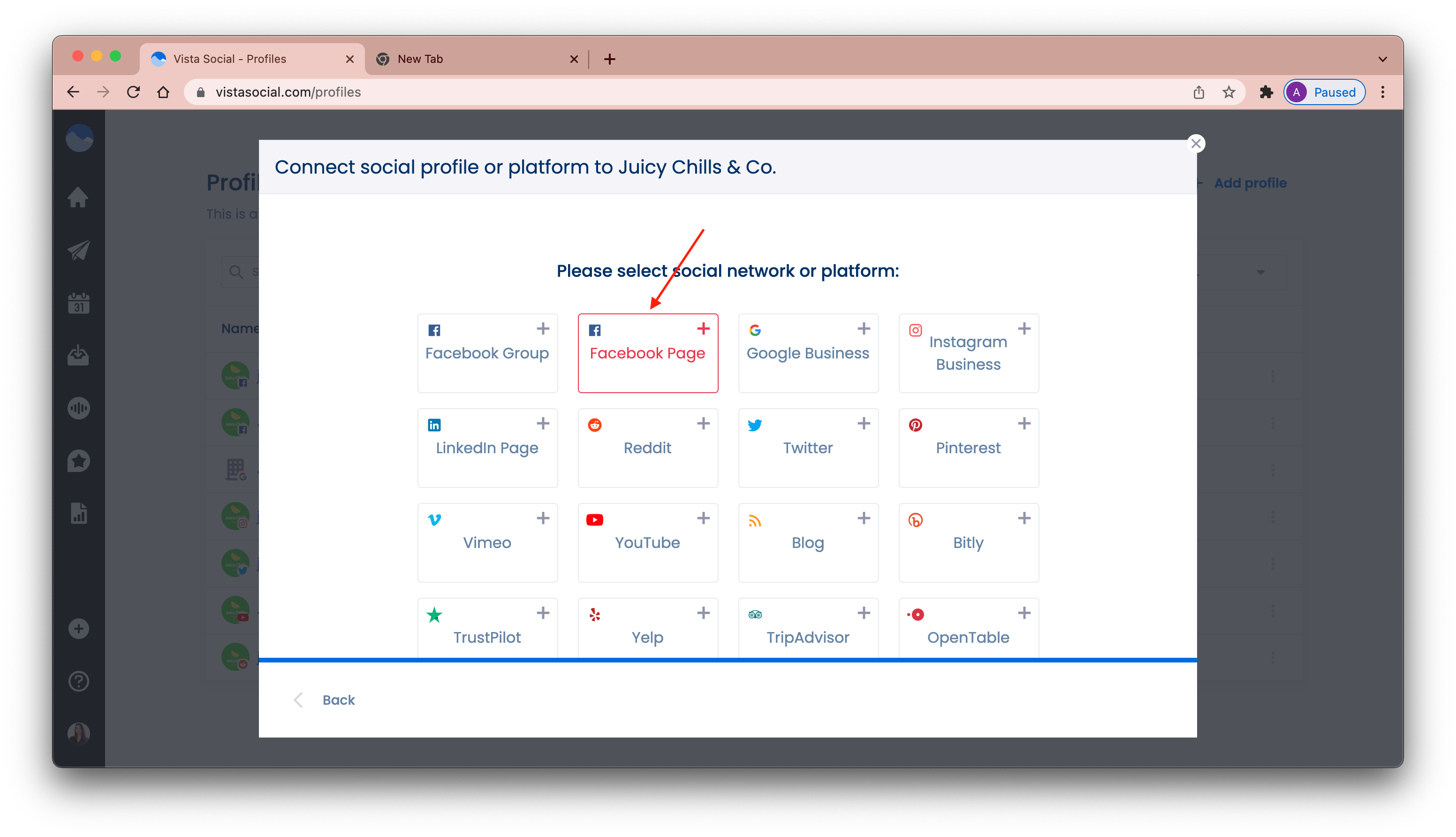 5. Follow the prompts to reauthorize the profile. Make sure NOT to make any modifications to the list of permissions otherwise, it will cause issues with either publishing or reporting.
6. Once you are done the profile status should now show as Active under Profile Management.