If you want to have clients/colleagues review posts without inviting them as team members, you can do so by modifying your approval workflow and then using a Shared Calendar link with them.
🎥 Video Guide
1. Create an Approval Workflow and mark the step for your client/colleague as "anyone can approve"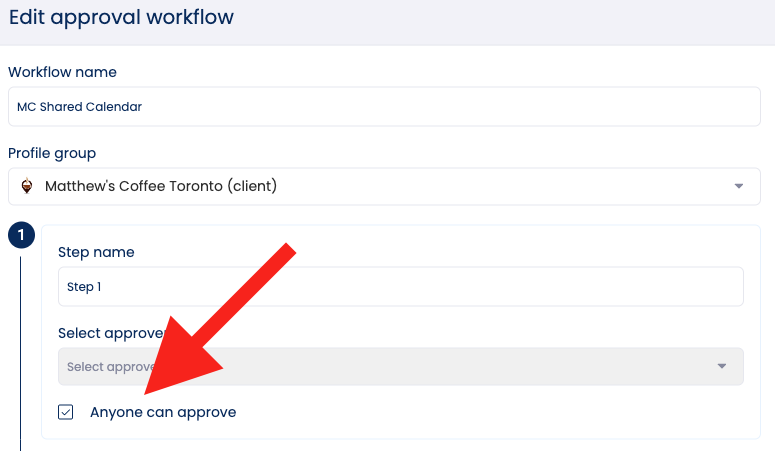 2. After creating your post, click the Assign button. Then, select Assign to workflow and choose the workflow you created. Click Assign, then Schedule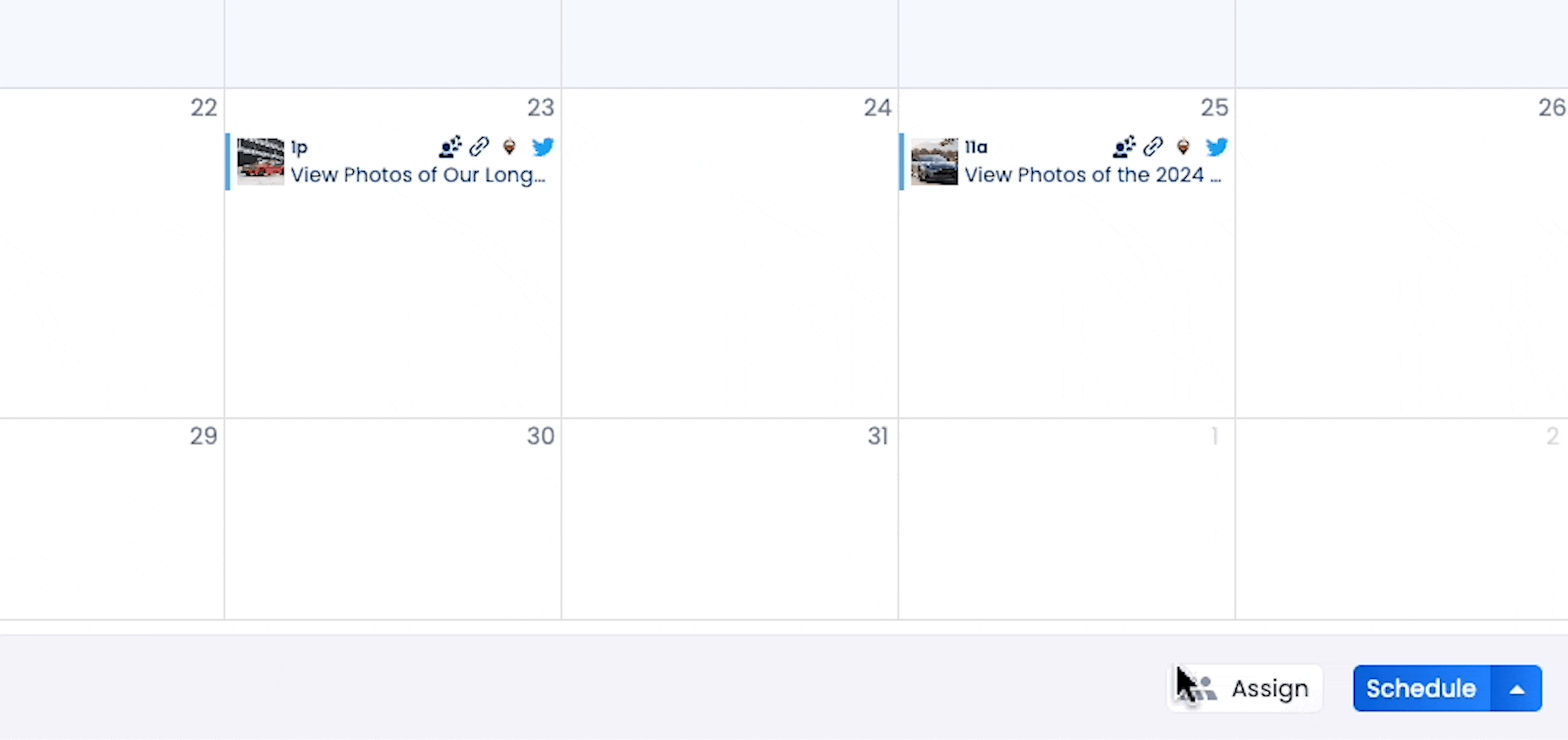 3. In your Publishing Calendar, click the Share icon and choose Share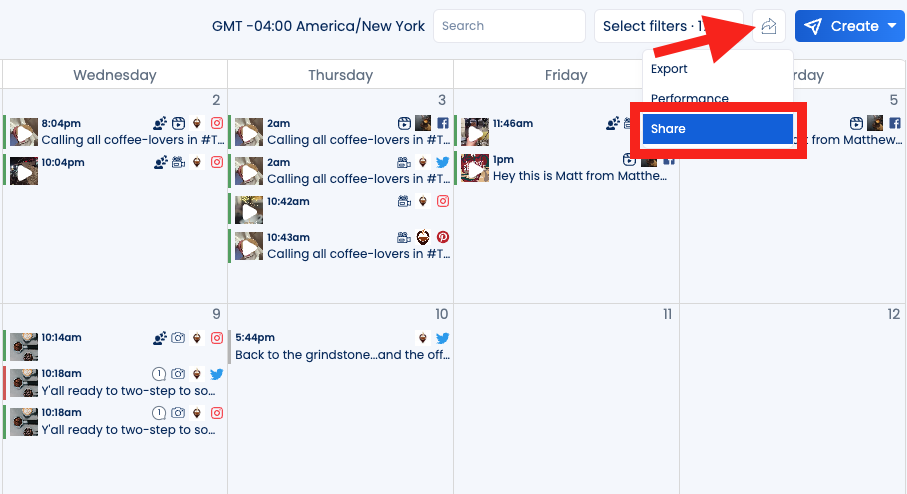 4. After selecting your filters, make sure to toggle on the "Viewers can approve" option.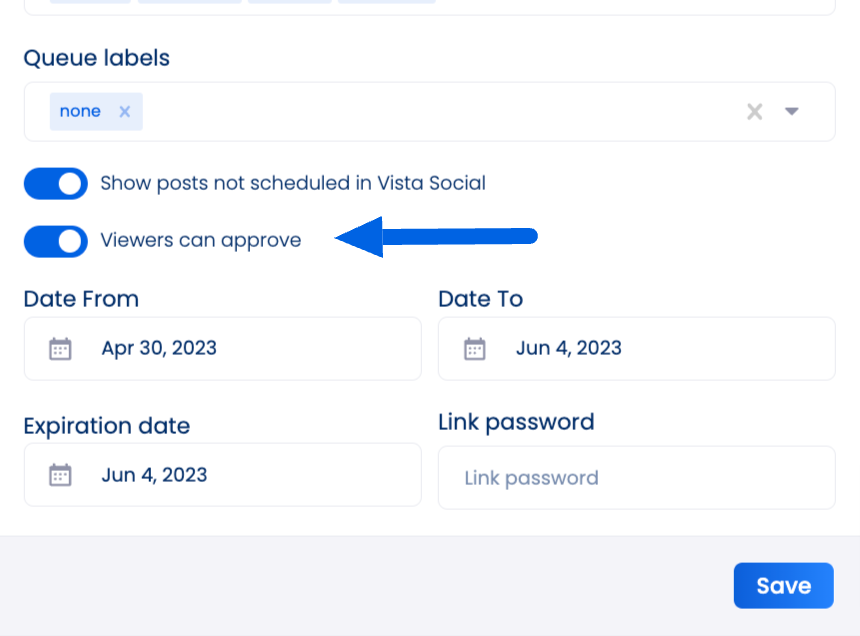 Optionally, you can also choose a date range for the posts, set an expiration date for the link, and add a password for additional security.

5. The shareable link will then appear for you to copy and send to those you want to give it to!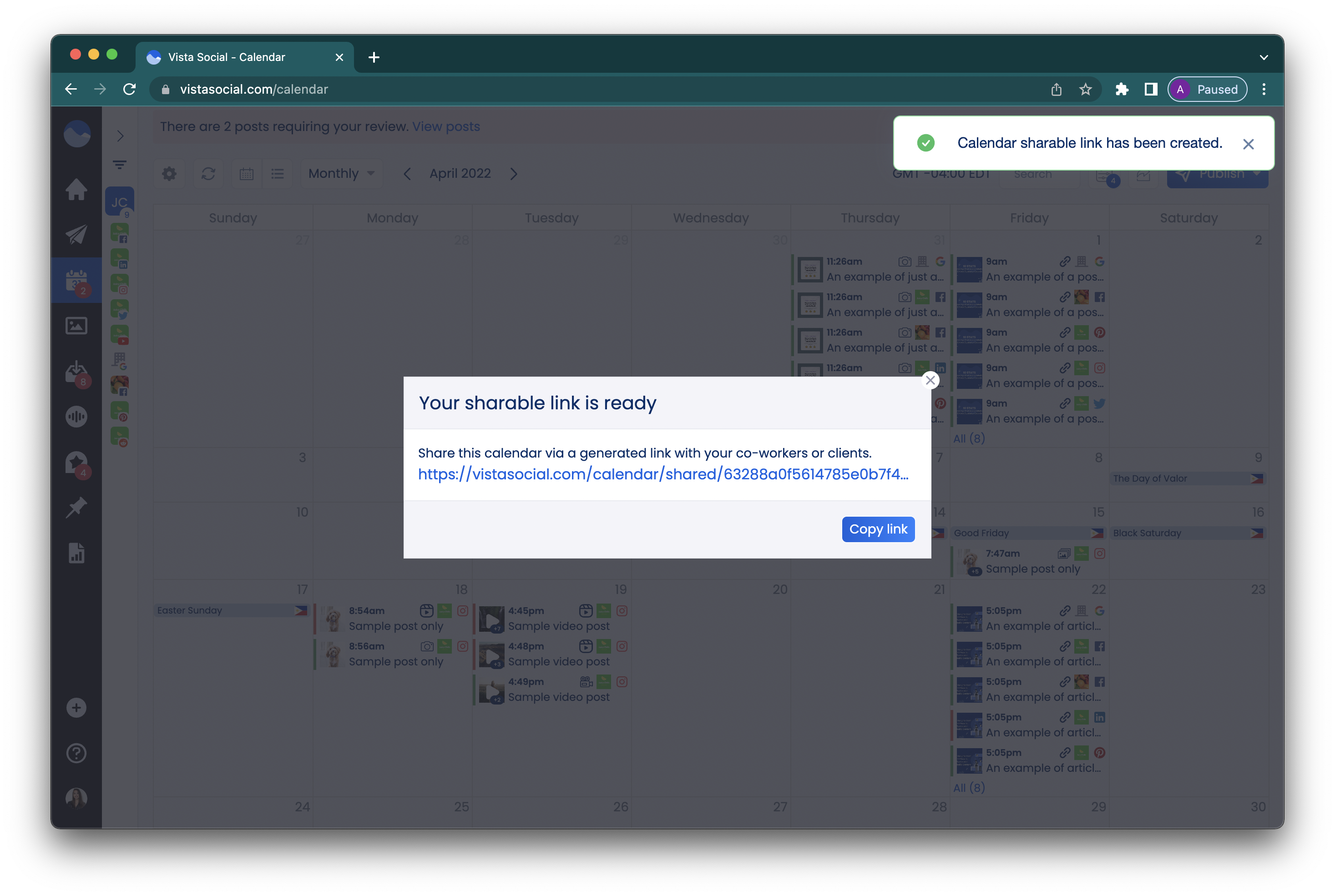 When a client or colleague accesses your shared calendar link, they can approve or reject posts in review. We'll just ask for their name/email so you can track who reviewed the post.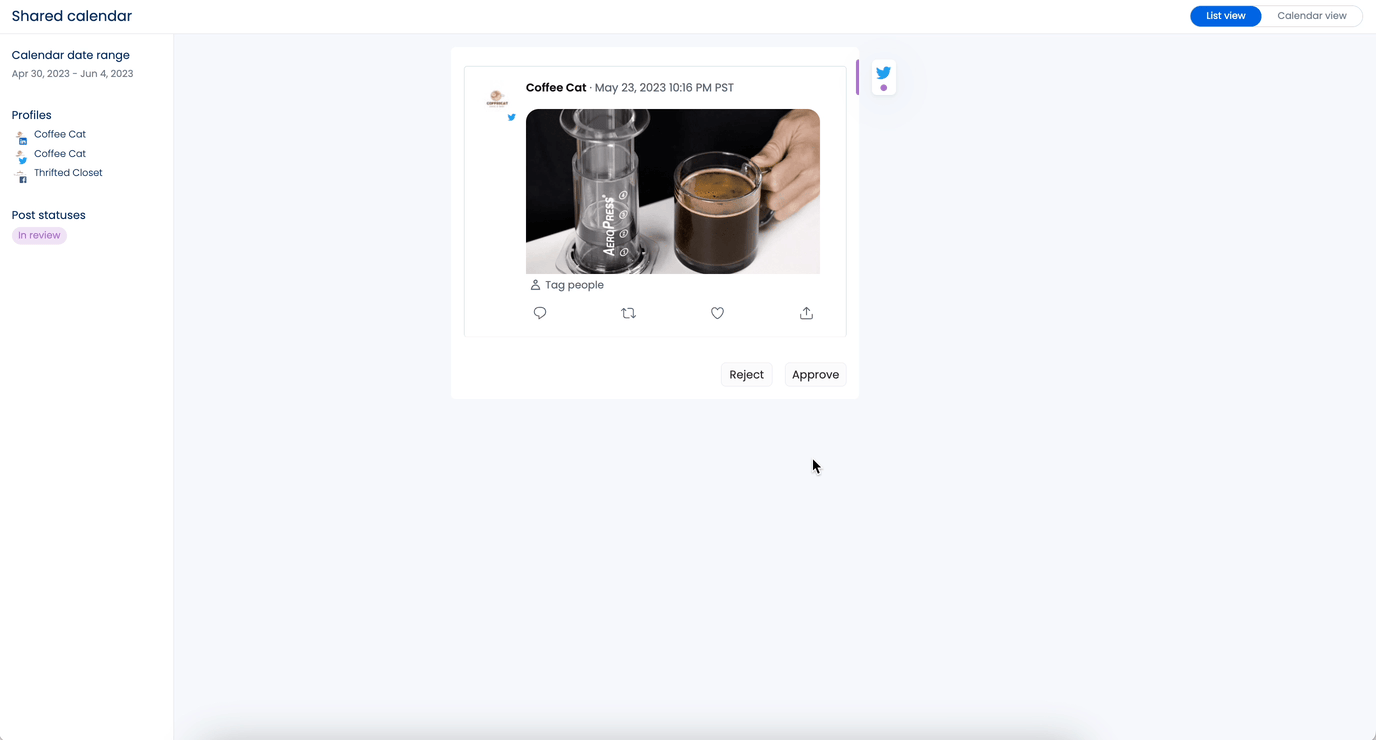 Related Reading:
Creating, managing, and approving draft posts
----
Sign-up now and enjoy Vista Social's fully featured free plan as you get started, or try our full toolkit priced to make social media management affordable!