In this article, we'll walk you through the simple steps to access and organize your photos, videos, audio, and documents within the Vista Social Media Library. Discover how tools like Media filters, Labels, Starred Media, and other useful features can help streamline your media management for an effortless experience. Let's get started!
What is the Media Library?
Vista Social's media library is a centralized storage designed to keep various types of media assets, such as images, videos, audio files, and documents all in one place.
But that's not all - it's seamlessly integrated with royalty-free media sites like Unsplash and Pexels, giving you access to a huge collection of stunning visuals, and also syncs effortlessly with Google Drive, OneDrive, and Dropbox for easy cloud storage access.
Wait, there's more! With a fantastic content finder that scouts Instagram users and hashtags, finding fresh and engaging content is a breeze. Plus, you can create awesome designs using our Canva integration and import them straight to your media library.
Navigating your Media Library
Accessing the Media Library
On your Vista Social account, hover over to the sidebar menu and click on the Media icon.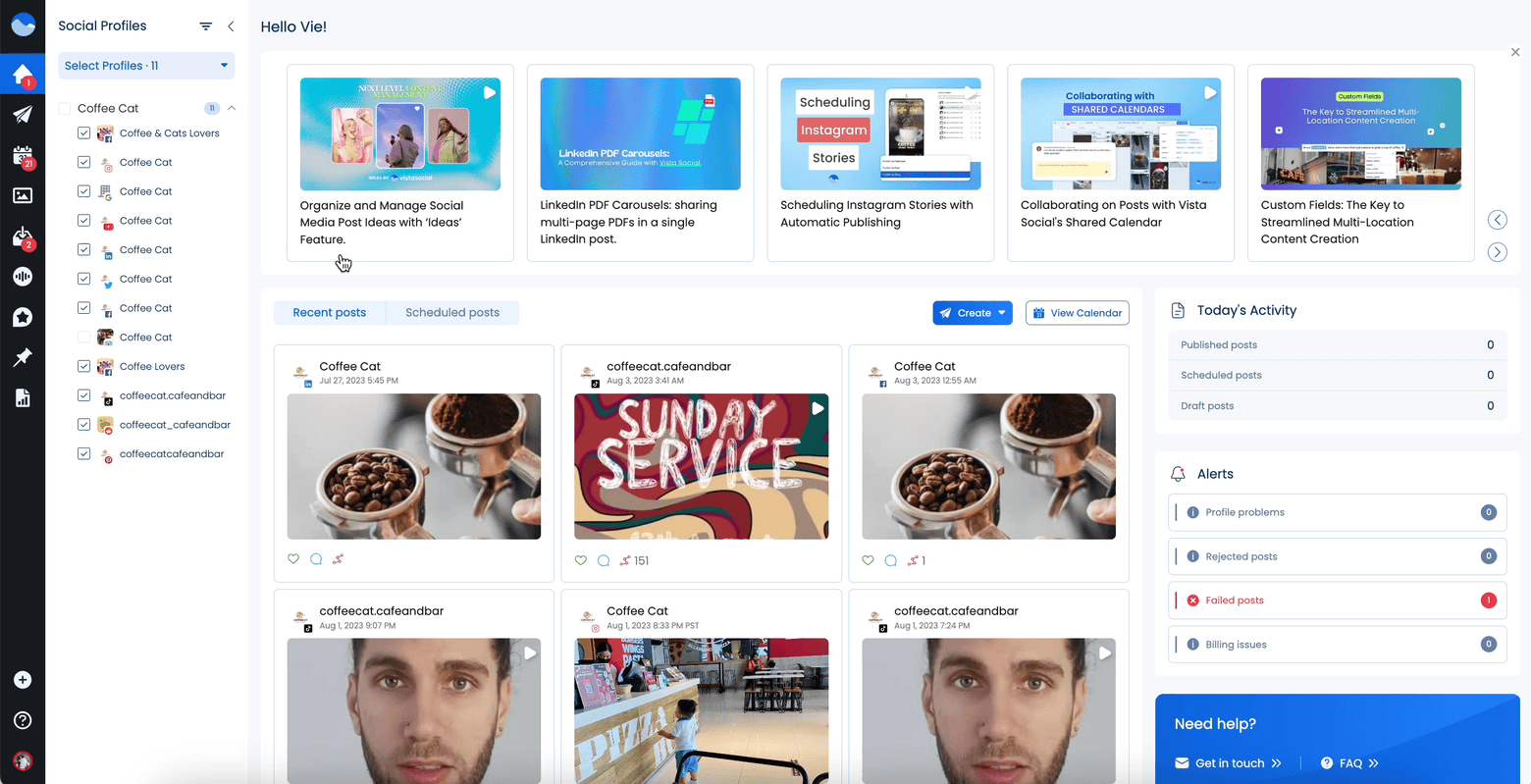 Selecting which media type to view
At the top left you'll see the options to choose whether to view Images, Videos, Sounds, or Documents. An underlined option in the color blue means that it's selected.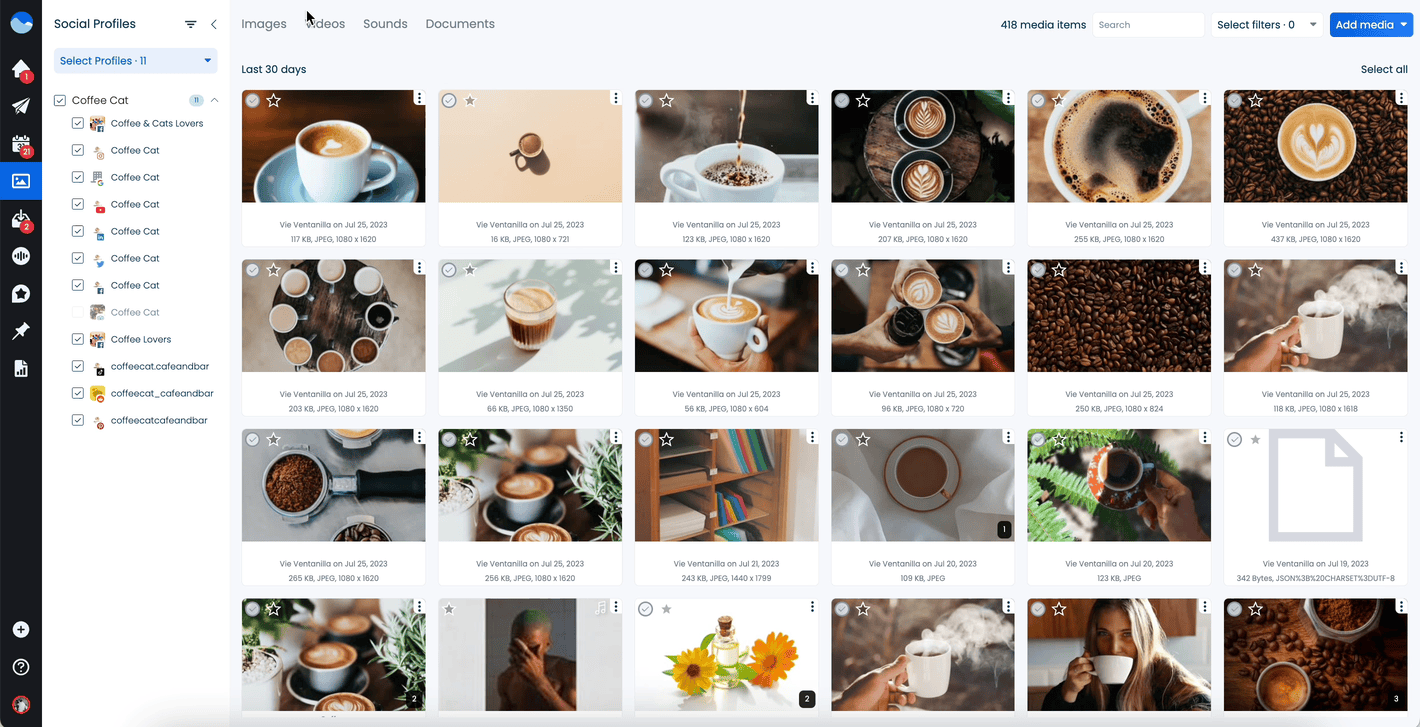 Search bar and filters
Use the search bar to find a specific media you're looking for.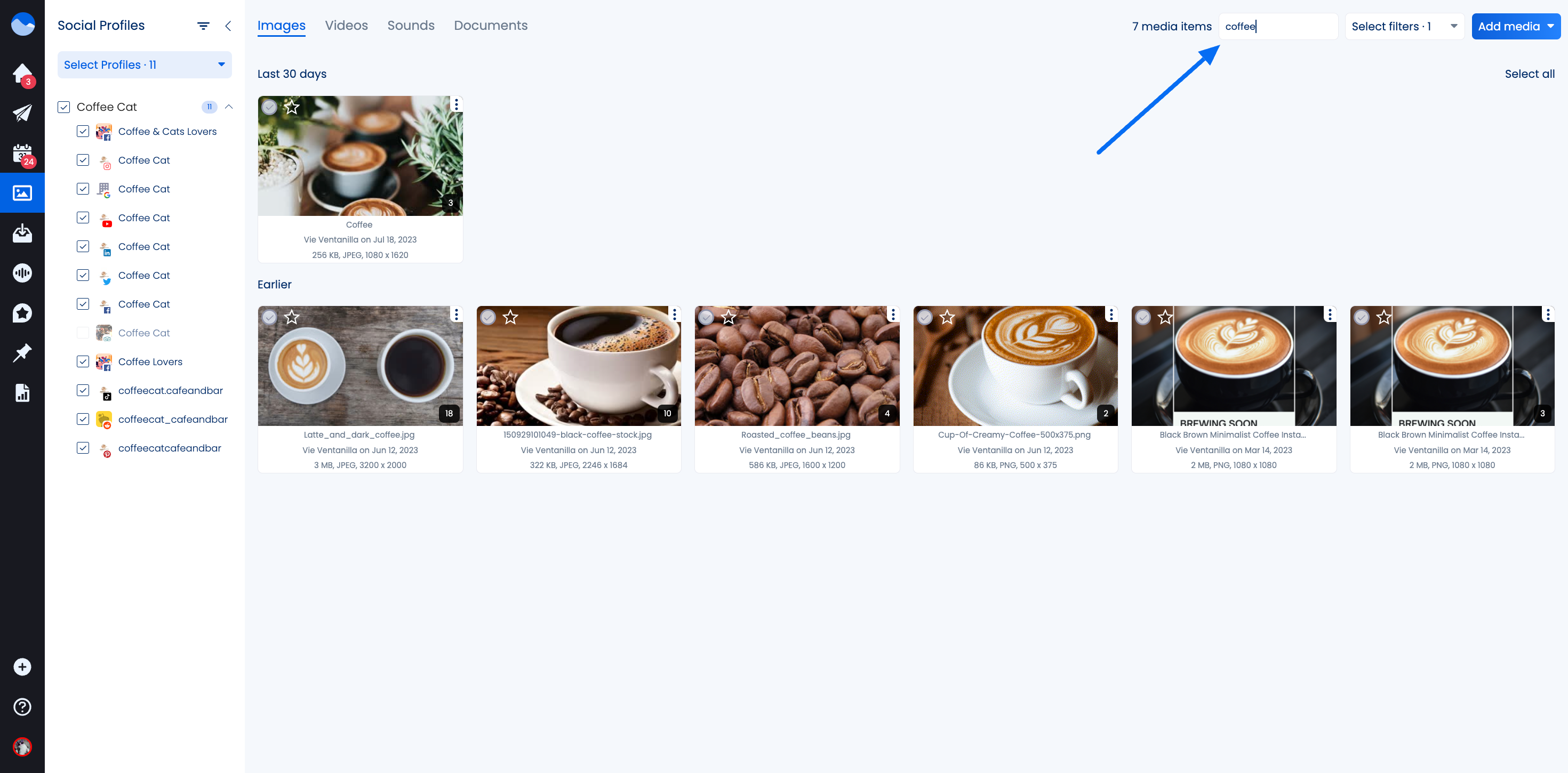 You can also use filters to have a more focused view of your media library.

Here are the filter options:
Type - choose whether you want to view images, videos, sounds, or documents.

Formats - choose which media formats you only want to see (i.e. JPEG, PNG, MP4, etc.)

Labels - choose a media label that you have attached to your media.

Users - choose which user or team member has added the media.

Usage - choose whether the media you want to view is unused or used for a post.
Adding new media
To add a new media, just drag it and drop it! You can also simply click on the Add Media dropdown. Here, you'll be able to choose which media you want to add, and how you're going to add it.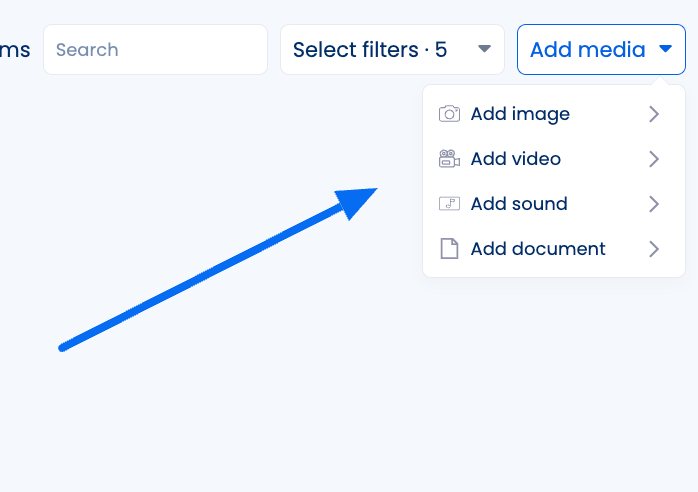 Upload options
Upload from your computer

Lets you upload straight from your device's local drive

Upload from URL

Lets you upload from a public media URL link

Content finder

Lets you find and import media from Instagram hashtags, and Instagram users, or browse from royalty-free media sites

Import from cloud storage

Lets you import media from your online cloud storage

Google Drive
OneDrive
Dropbox
Starred Media
When you're using Vista Social on your browser, another handy method to organize your Media Library is through Starred Media. By starring items, you can easily filter and locate them at the top of your media library - just like when bookmarking a page!
On your media library, select the media item you want, hover over it, and click on the Star icon.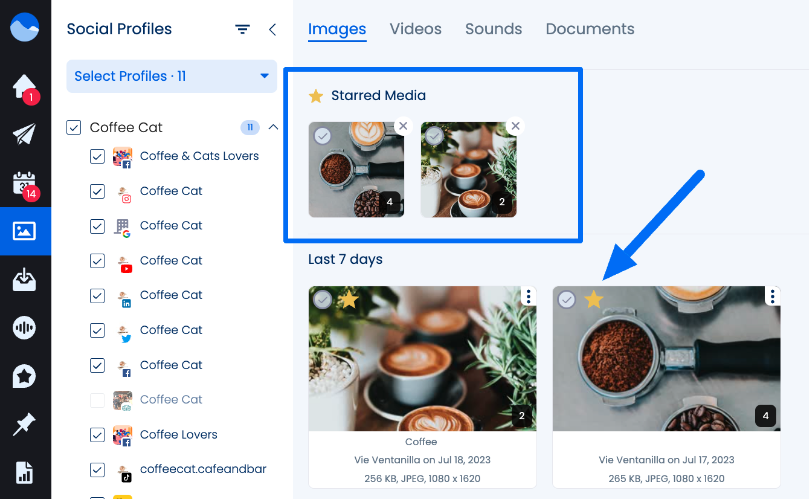 Note: Keep in mind that Starred Media is only available on the desktop version and is not accessible on the Vista Social mobile app.
Deleting Media
You can remove any media items you no longer wish to keep in your Media Library. Just hover over an item you want to delete, click on the action button, then click Remove.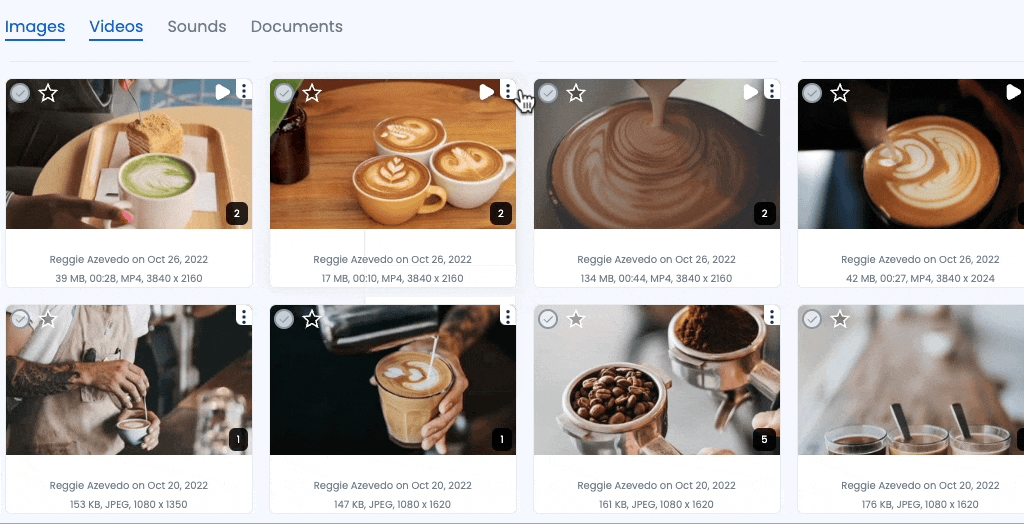 Bulk deleting media
You can also bulk-delete your media. Just hover over your selected media items, click on the checkmark, then click the trashbin button at the bottom right of the page.
With Vista Social's media library, managing your media has never been easier!
Related Reading:
Attaching images, videos, and other media to your posts
----
Sign-up now and enjoy Vista Social's fully featured free plan as you get started, or try our full toolkit priced to make social media management affordable!