Instead of repeatedly answering similar questions, save your replies to be able to reuse when those questions come up again. Vista Social's Saved replies help save you a ton of time when engaging with your audience (Not to mention you can even have our AI Assistant craft a reply for you)
Video Guide
In the Inbox, start by clicking on the Saved replies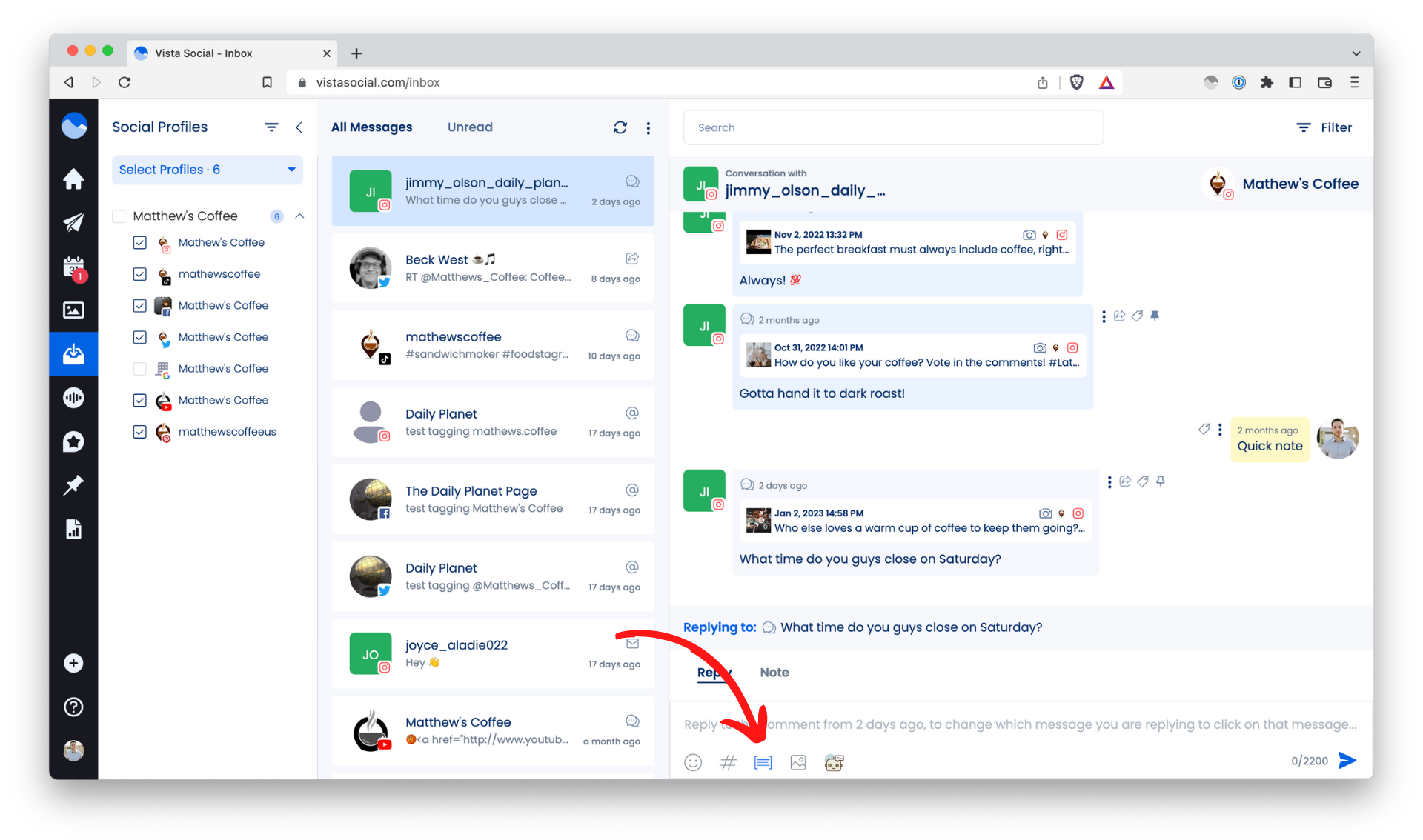 From here, you can create a Saved replies group. This will help you more easily organize your library of replies.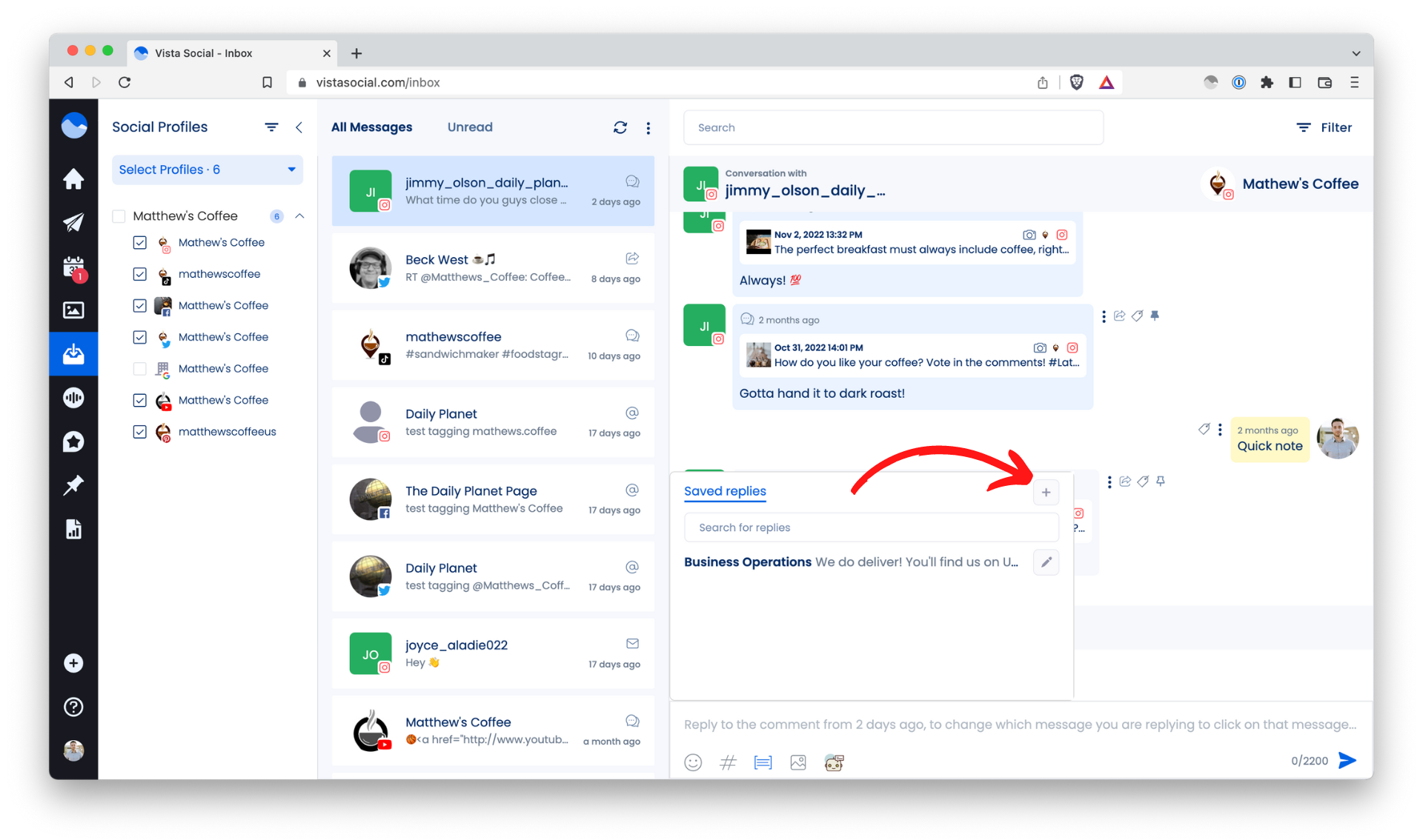 After naming your Saved replies group, you can add as many replies that you'd want to reuse. Click Save when you're ready to continue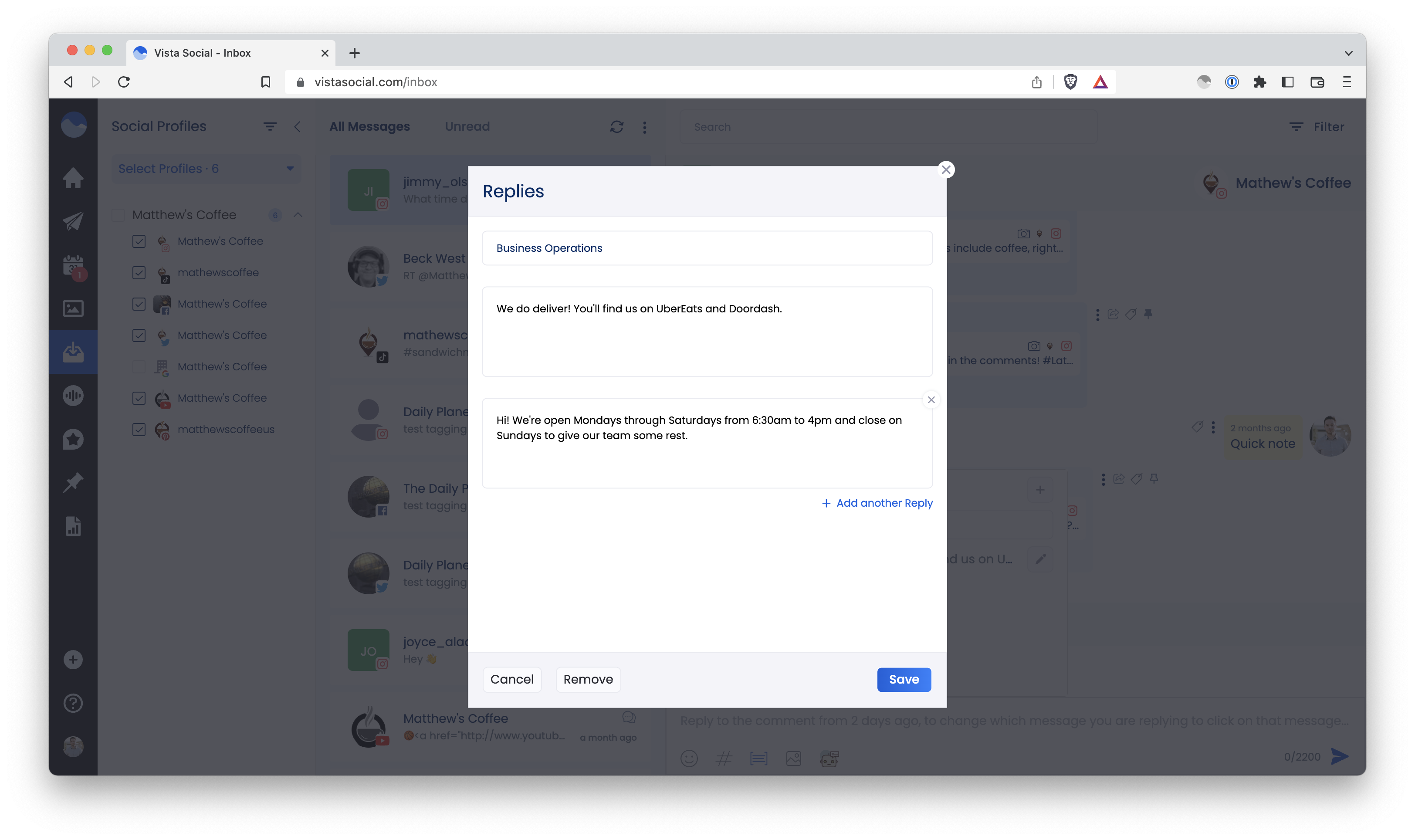 You'll now be able to use those newly created Saved replies when answering your audience's questions in the inbox!
Related Reading:
Replying to messages and comments using AI Assistant
----
Sign-up now and enjoy Vista Social's fully featured free plan as you get started, or try our full toolkit priced to make social media management affordable!