You can save caption ideas to be used at a later time by using the Saved captions in the publisher.
Video Guide
To start, click on the Saved captions widget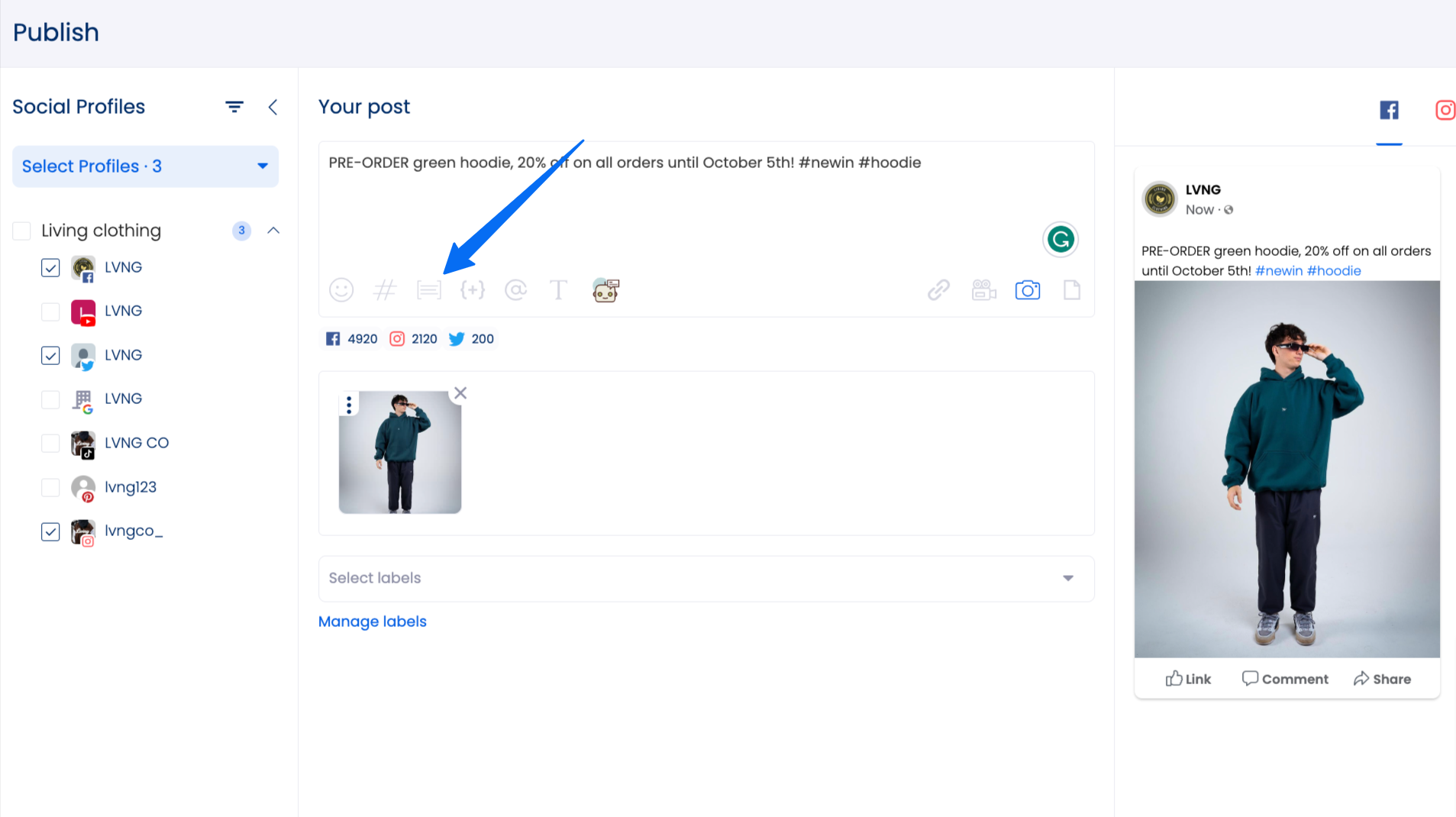 Here you'll see any existing Caption groups you've created.
Caption groups allow you to organize similar ideas and thoughts for easier use.
To create a new Caption group, click the + icon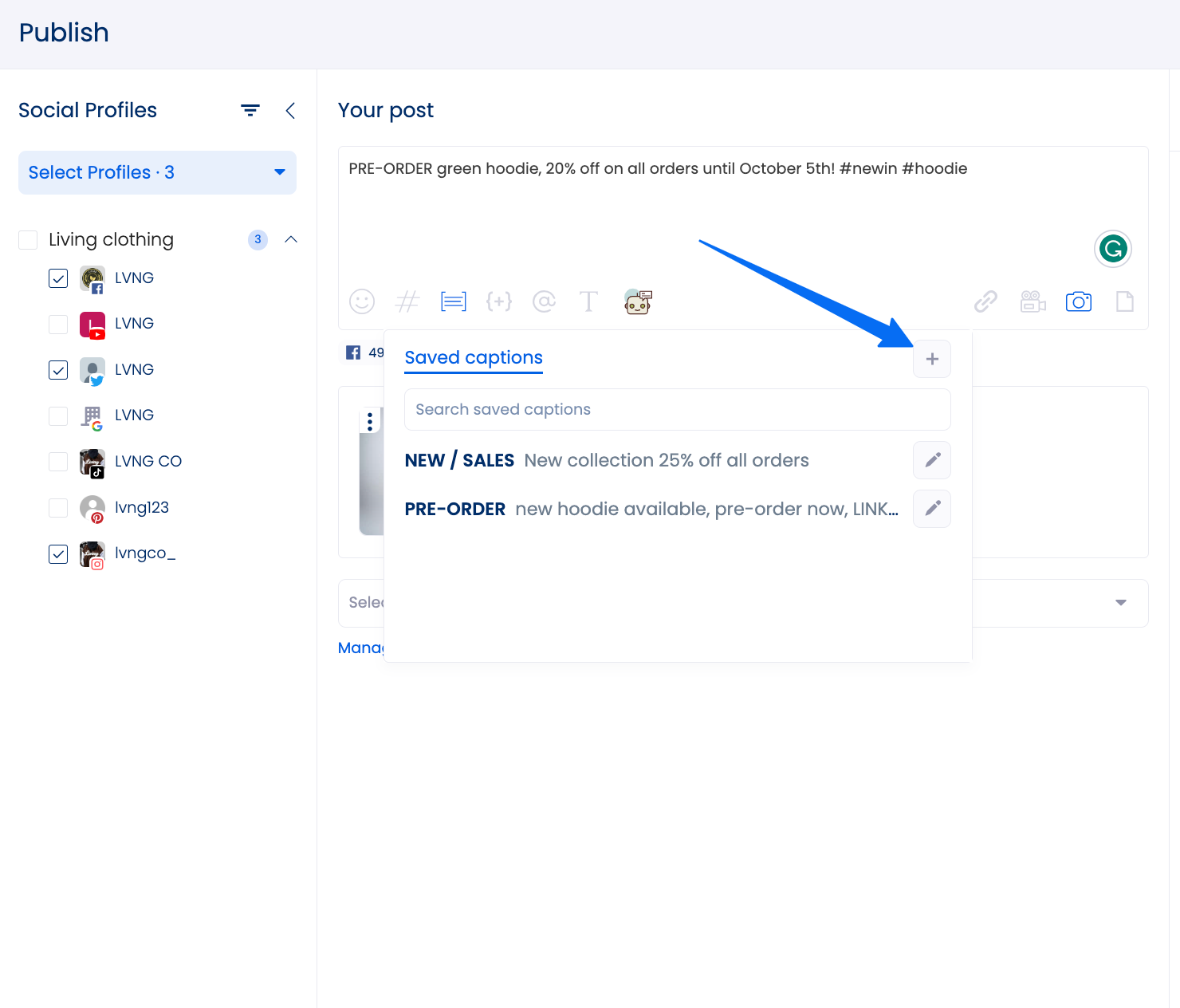 From here, you can name this Caption group and start adding your saved captions.
You can use emojis, hashtags, mentions - even links!
Click Save when you're ready.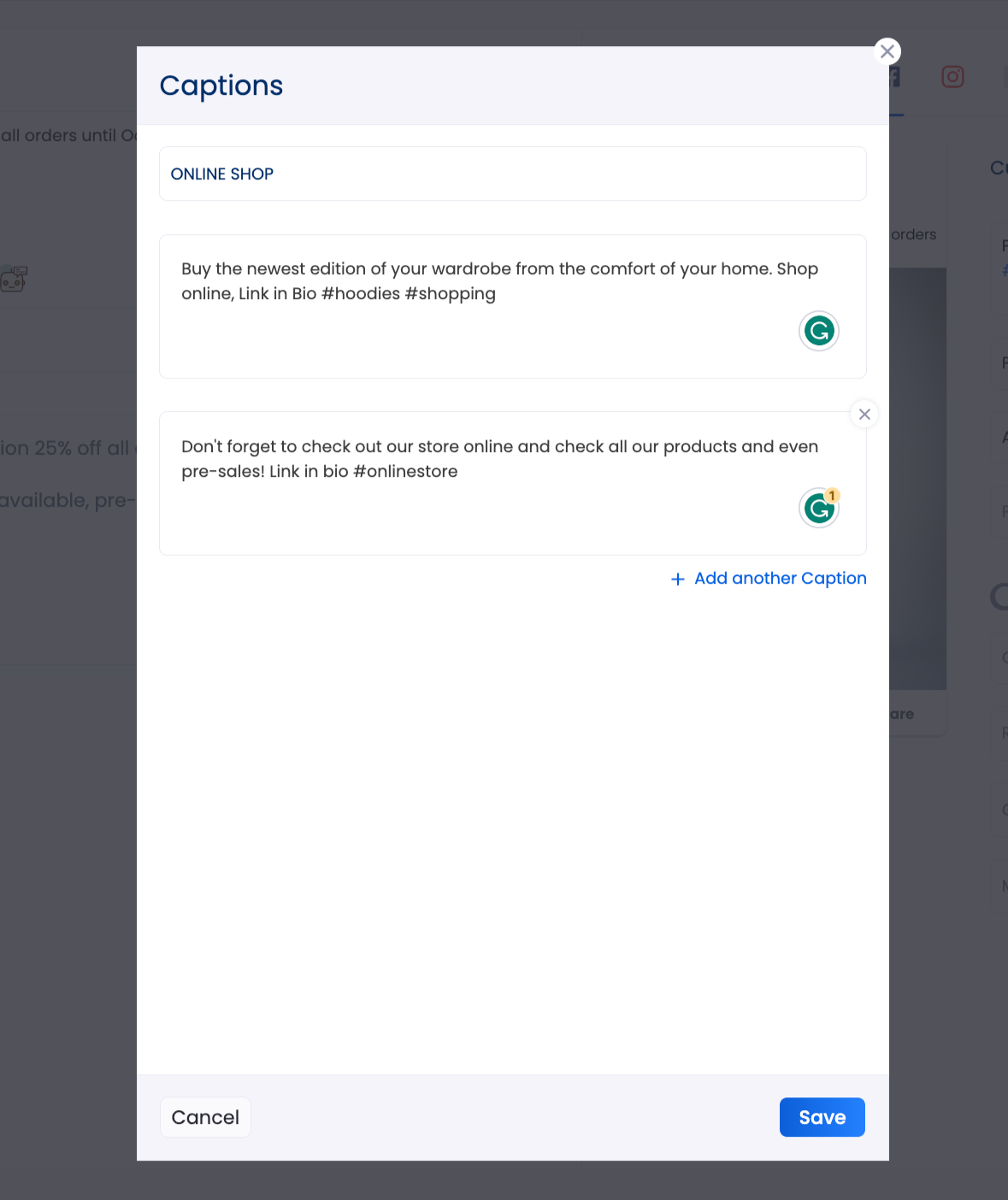 That's it! Your captions will be organized into groups and available for you to use in future posts!
Related Reading:
Crafting social posts with AI Assistant
----
Sign-up now and enjoy Vista Social's fully featured free plan as you get started, or try our full toolkit priced to make social media management affordable!