Using Trending sounds is a great way to boost engagement with your videos. This includes videos and reels published on Instagram, Facebook, TikTok, Twitter, Pinterest and YouTube!
We've curated our own library of Trending Sounds that is updated by our team monthly - and you can find it right in your media library.
You can edit the sounds for your videos, within Vista Social by applying one of several hundred trending sounds that Vista Social maintains in its database or by uploading your own. These sounds can fully replace the original video sounds or you can apply the new sound to play in the background at a certain lower (or higher) volume.
How to use a Trending sound for your video
In the Publisher or Media Library, upload your video, click the action icon on it's thumbnail, and select Pick sound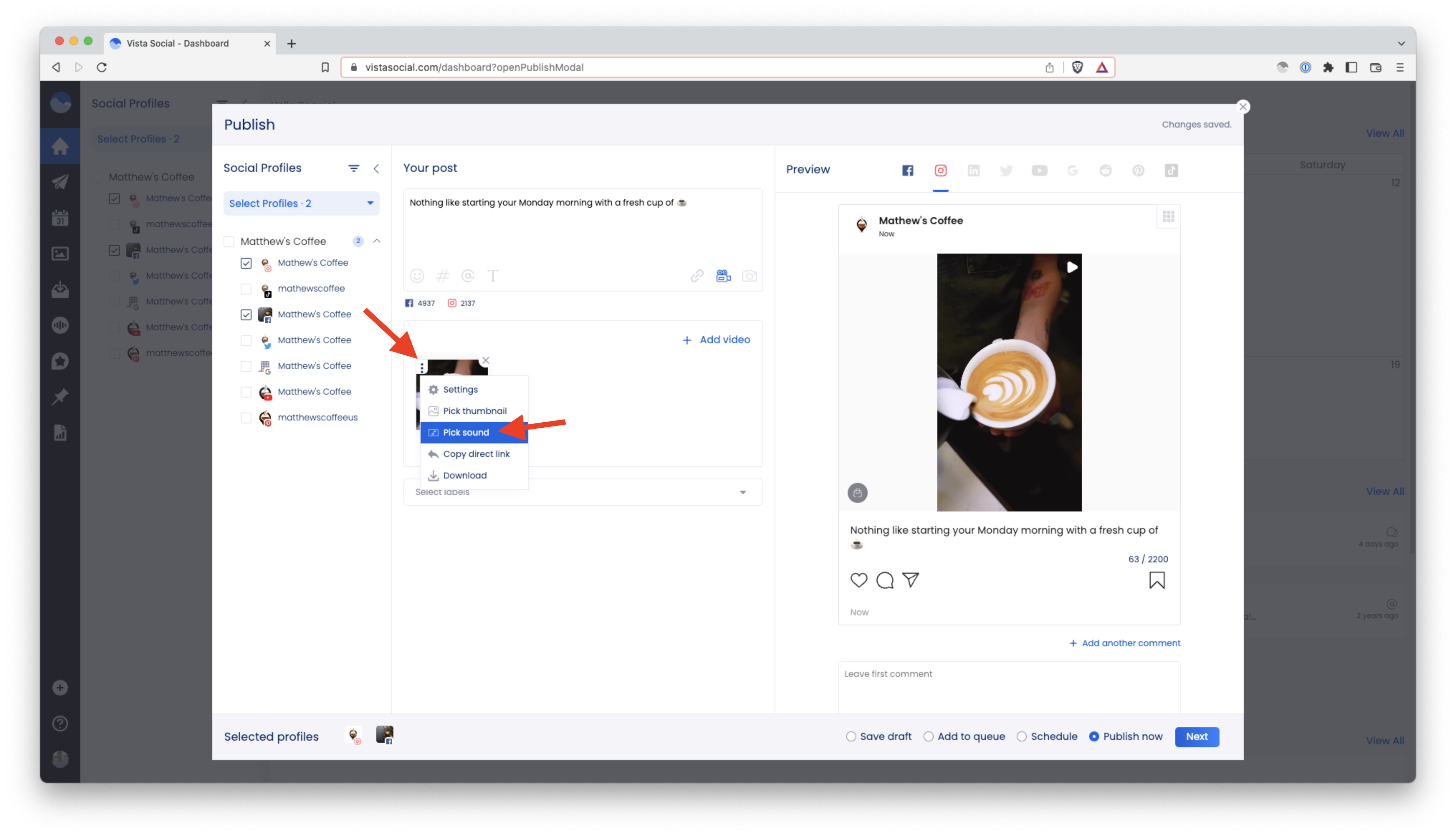 The Trending sounds tab contains a curated list of sounds selected by our team (we update this monthly!) that you can use for your video.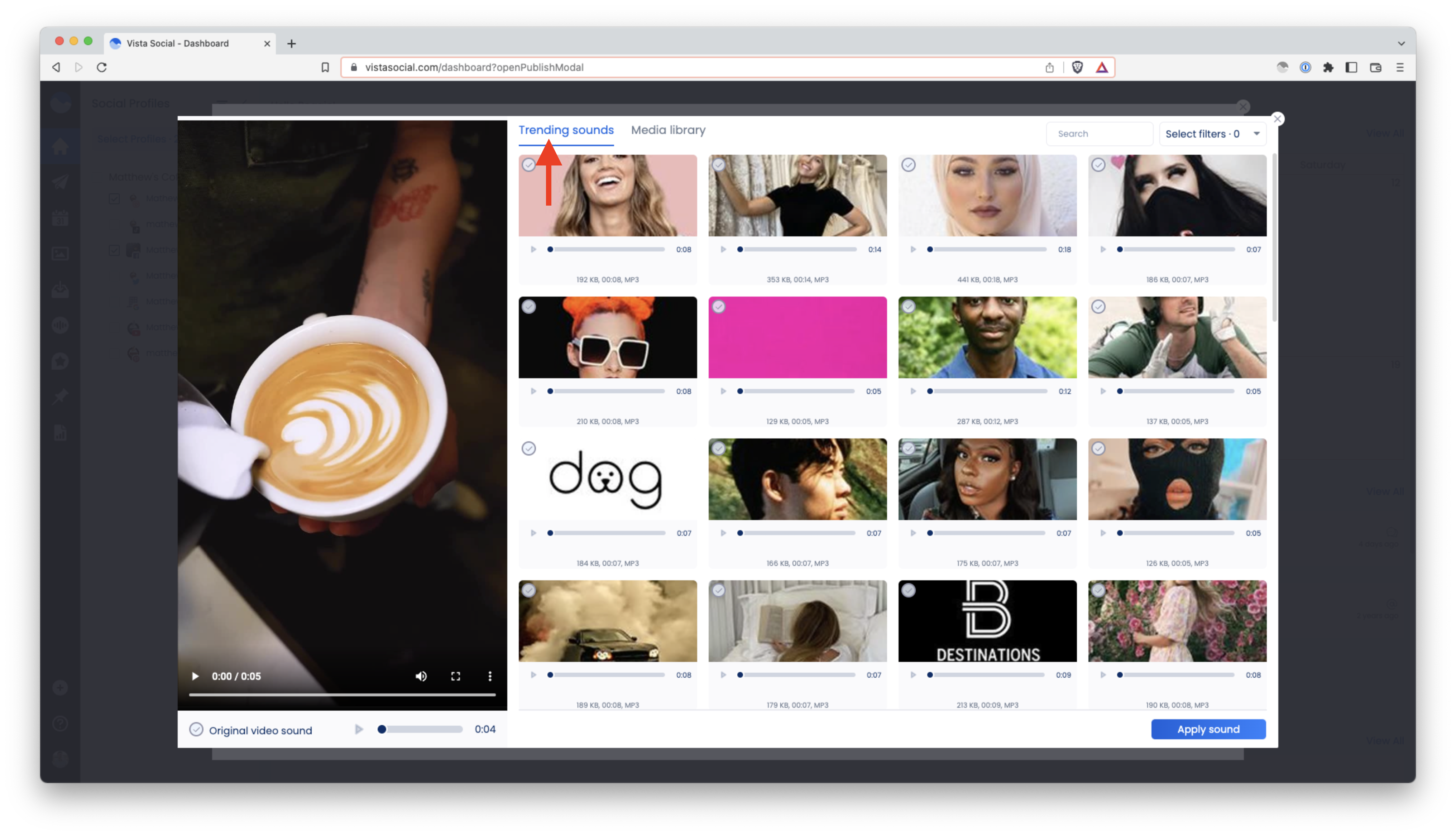 Once you select the sound you want to use, click on Apply sound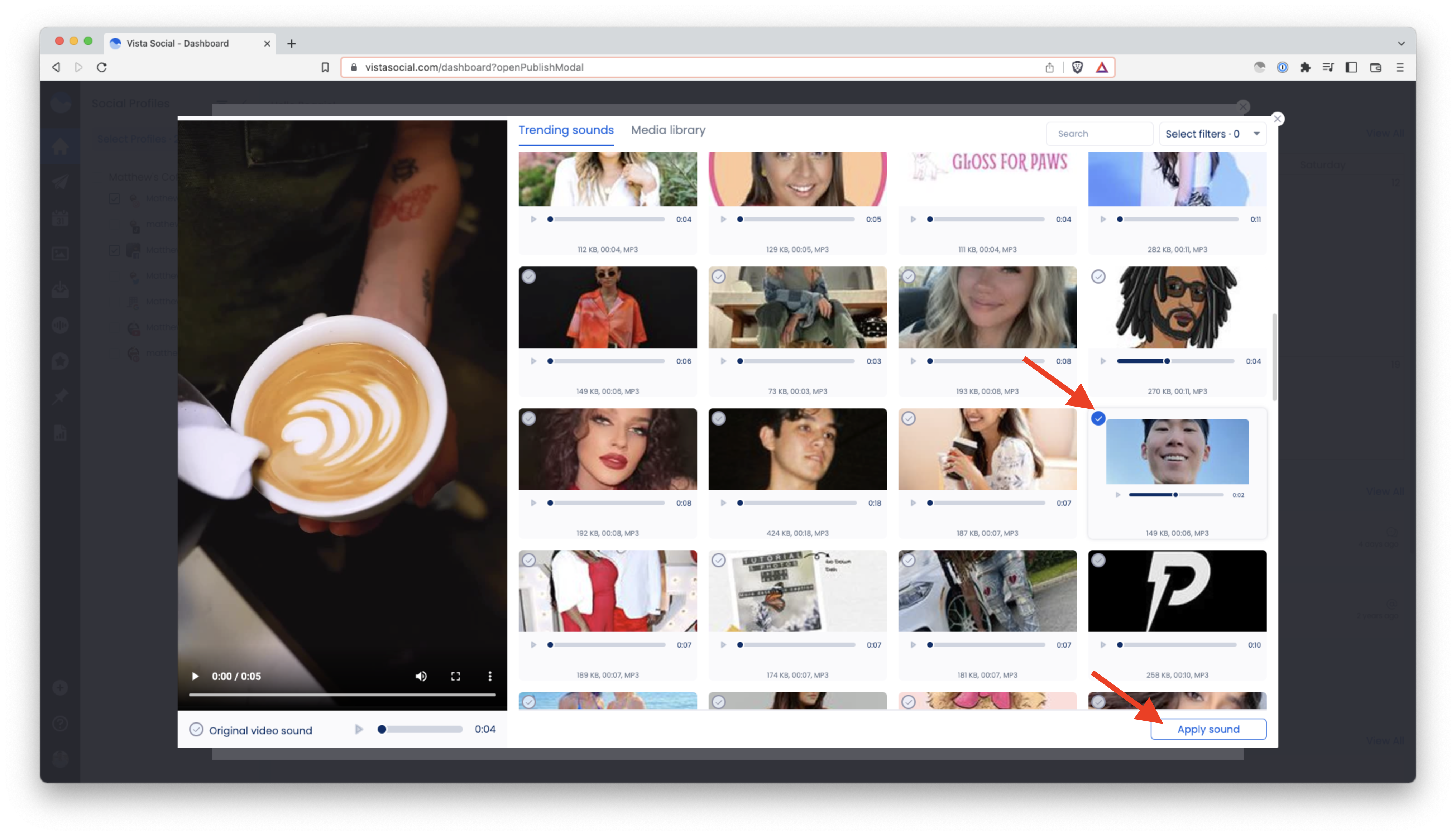 Apply sound options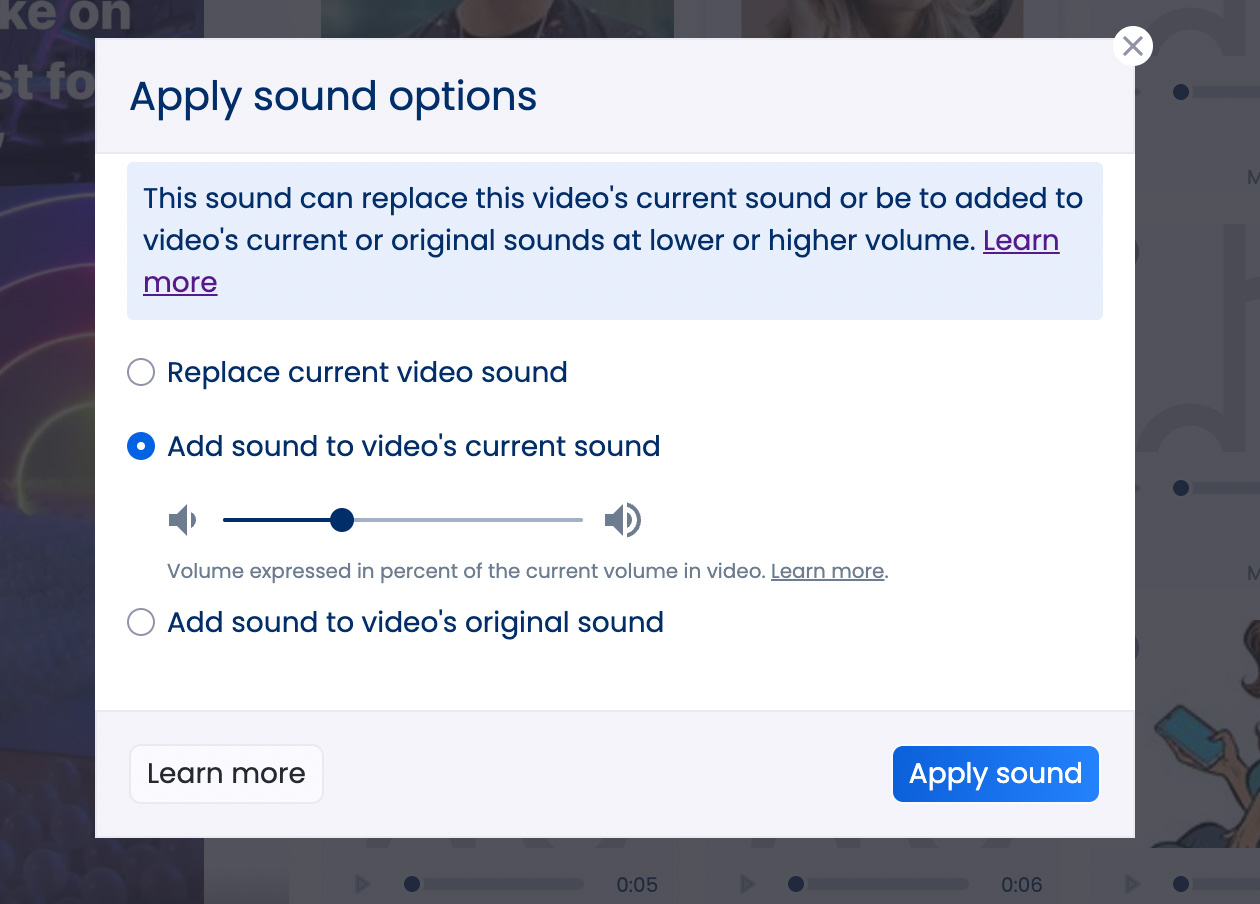 When applying the sound, you will have 3 options:
Replace current sound - new sound will completely replace the current sound in the video.
Add current sound

Add sound to video's current sound - new sound will be added to the current sound in the video (which may or may not be the original sound, depending on wether or not you had already been applying custom sounds to the video).
Add sound to video's original sound - new sound will be added to the original sound of the video.
When adding (or layering) the new sound to the video's current or original sound you can also control the volume of the new sound. This volume is express in percent of the current video volume. For example if you are adding the new sound as background sound selecting 50% will play the new sound at half of the current sound volume.
Reverting back to original sound
In some cases it may be required to revert the video back to its original sound. This may happen after you have applied a trending sound and now may need to revert that change.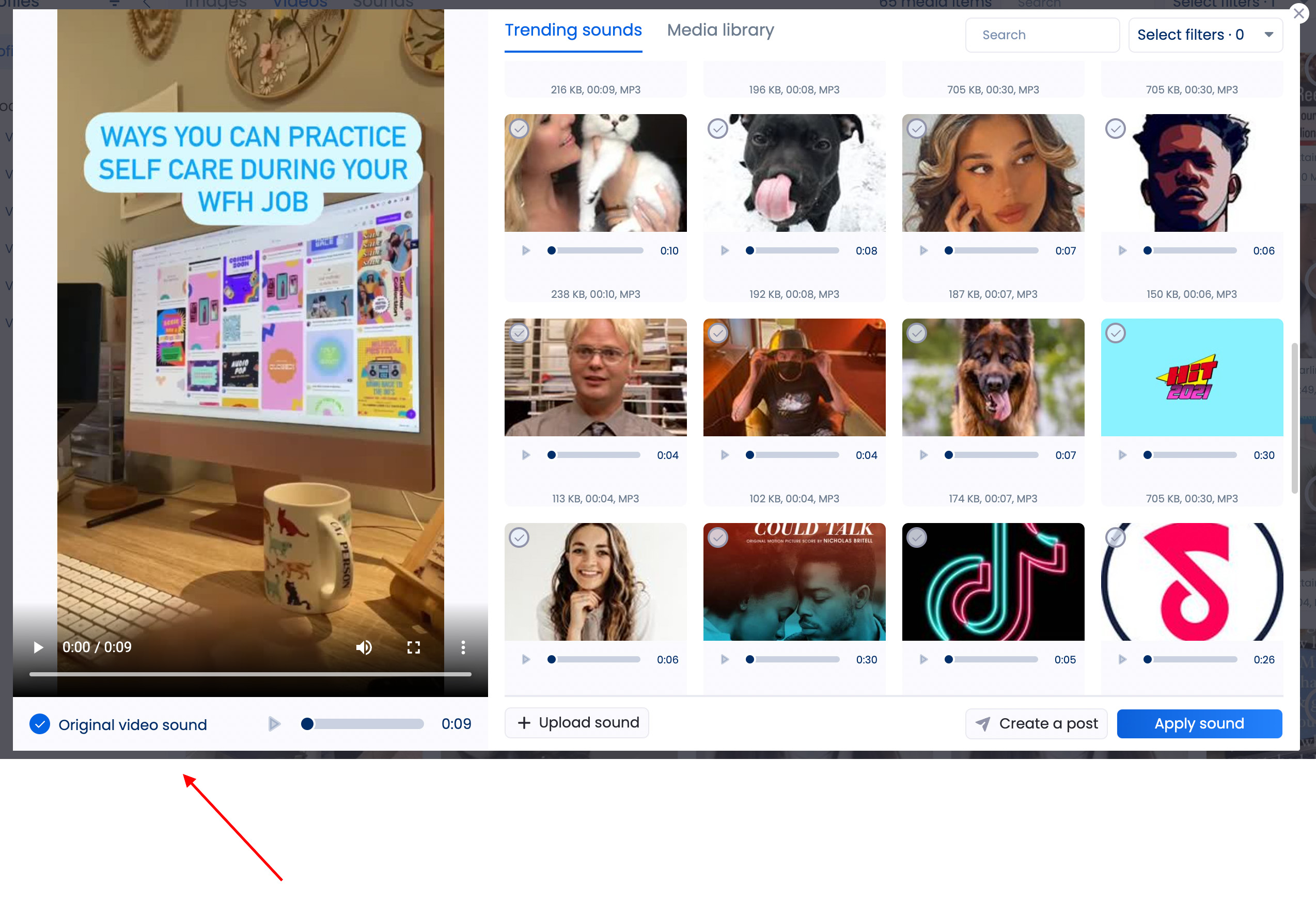 That's easy to do. Simply click on Original Sound under the video itself, click on Apply Sound and choose a replace option.