With Vista Social, you can schedule videos as reels directly to Instagram.
No mobile notifications, no workarounds of any kind.
Simply schedule your reel right in your Vista Social account and it will become a reel! This article details how to publish a carousel post and the features that we currently support.
How to Schedule an Instagram Reel Post
1. Click the Publish icon to open the scheduling window.
2. Make sure that Instagram is selected on the list social profiles.
3. Type in your text in the content field and click the video icon to add your video.
4. Choose how you'd like to add your video. Check out this article on how to attach images and videos to your posts.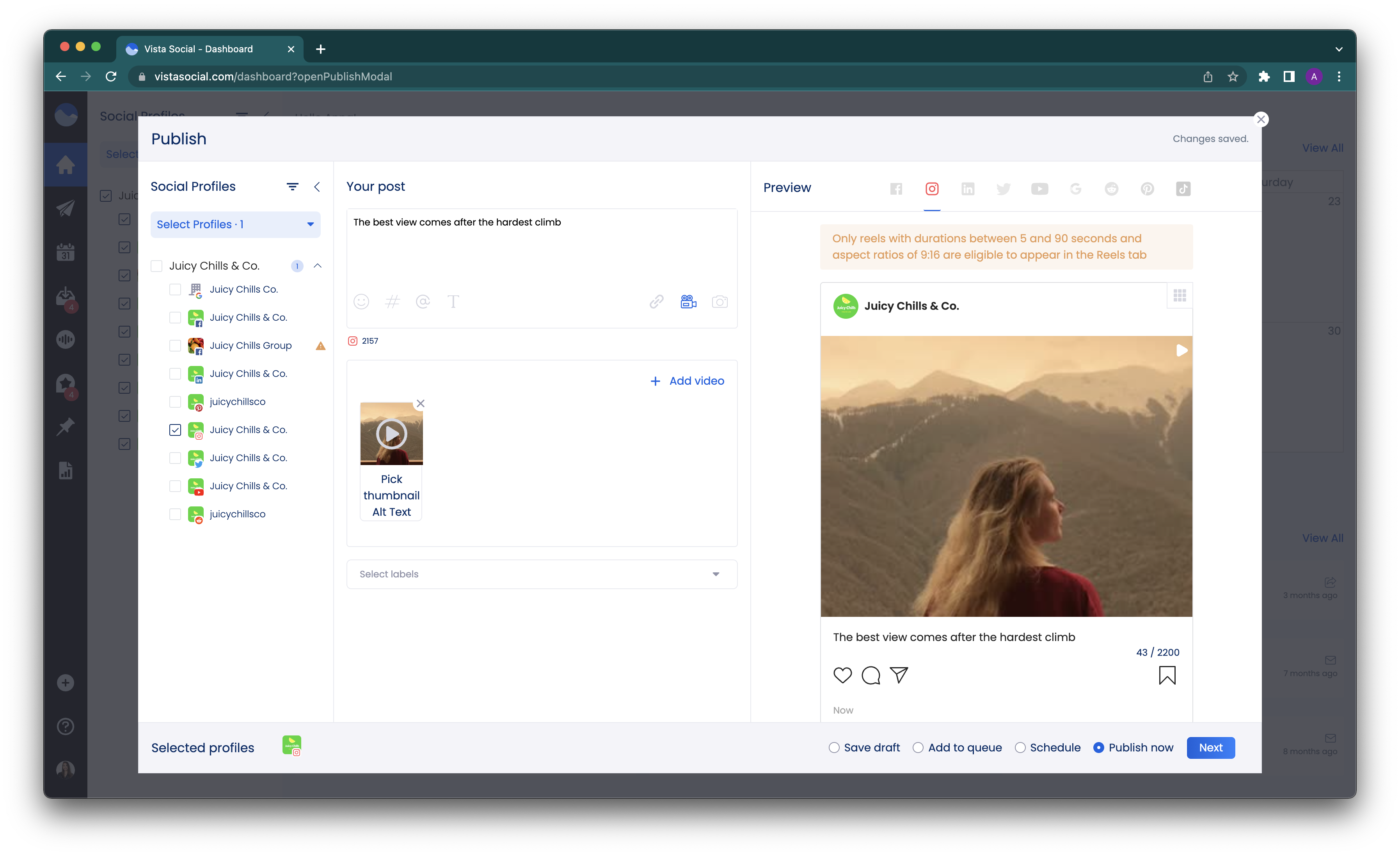 5. On the right hand side, in the Preview area, scroll down to the customization options. By default a video will be published as Reel so there is really nothing you have to do here. If you prefer just a video instead - please change 'Publish as' accordingly. Also now that you have an option to opt-out of showing this video in general feed and keep in in Reels only.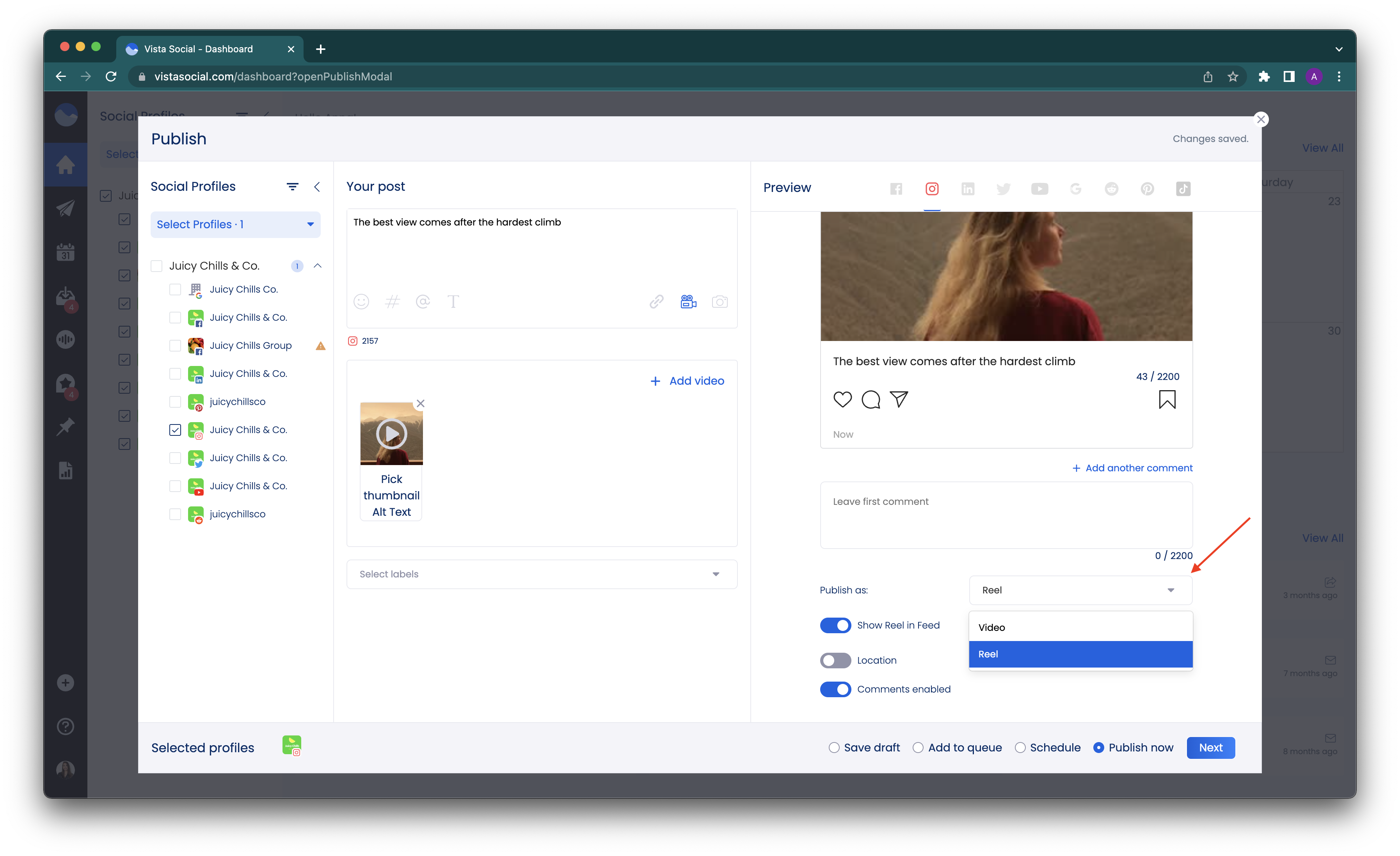 Reel Specifications
Format: MOV or MP4 (MPEG-4 Part 14), no edit lists, moov atom at the front of the file

Audio codec: AAC, 48khz sample rate maximum, 1 or 2 channels (mono or stereo).

Video codec: HEVC or H264, progressive scan, closed GOP, 4:2:0 chroma subsampling.

Frame rate: 23-60 FPS.

Picture size:

Maximum columns (horizontal pixels): 1920

Required aspect ratio is between 0.01:1 and 10:1 but we recommend 9:16 to avoid cropping or blank spaces.

Video bitrate: VBR, 25Mbps maximum

Audio bitrate: 128kbps

Duration: 15 minutes maximum, 5 seconds minimum

File size: 1GB maximum