Want to make your social media posts more eye-catchy? Publish them using rich text fonts to make them stand out! This article shows you how to schedule posts in Vista Social using a variety of font styles.
IMPORTANT: Due to the nature of this feature, there a few limitations that you should be aware of. Please review them below.
How to use rich text fonts when scheduling content
1. Go to Publish > Publish a single post
2. Type in your post and highlight the text that you want to change the font.
3. Click the font style icon and choose a font style that you want to change it to.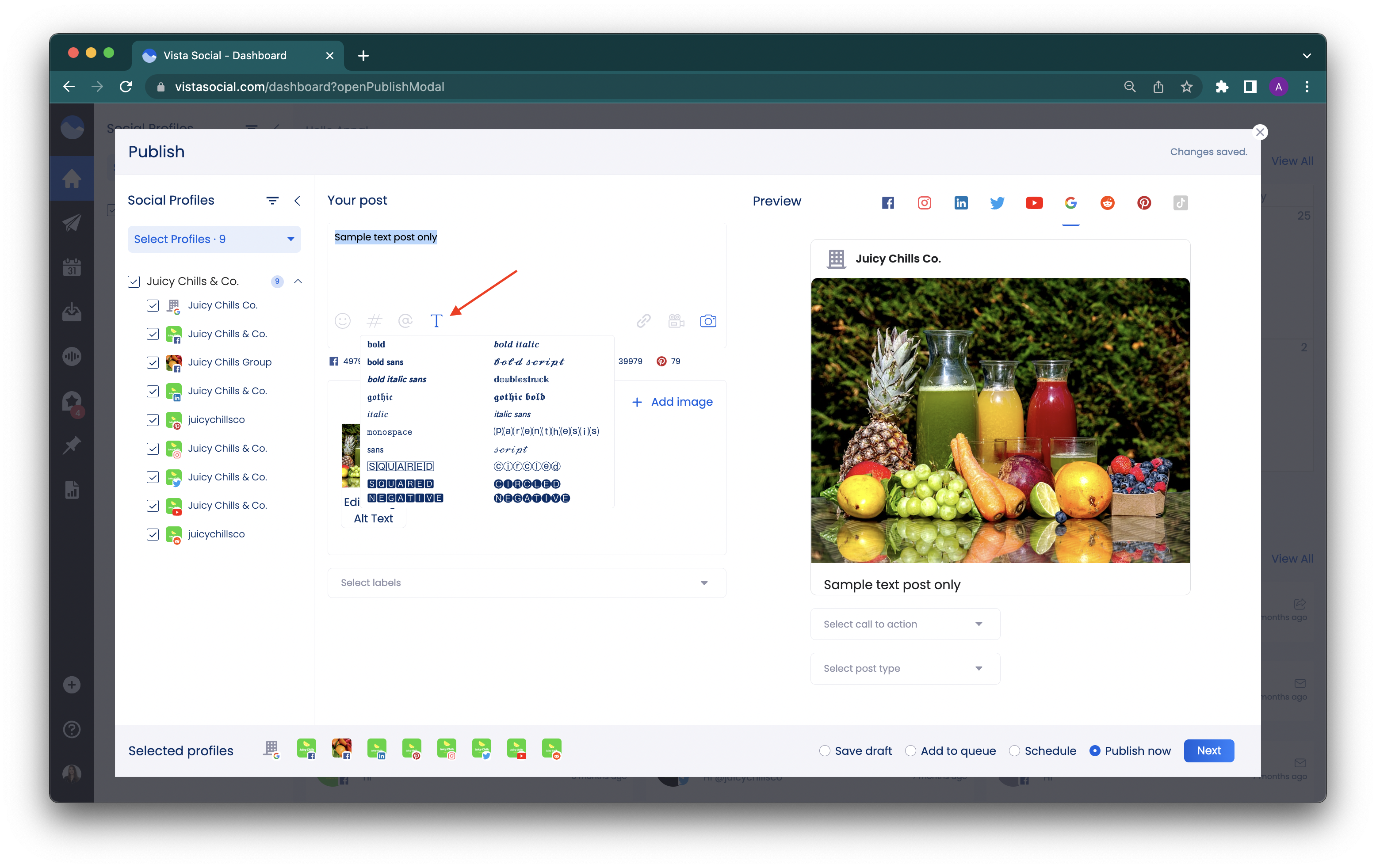 4. The selected text will now change its font style to the one selected.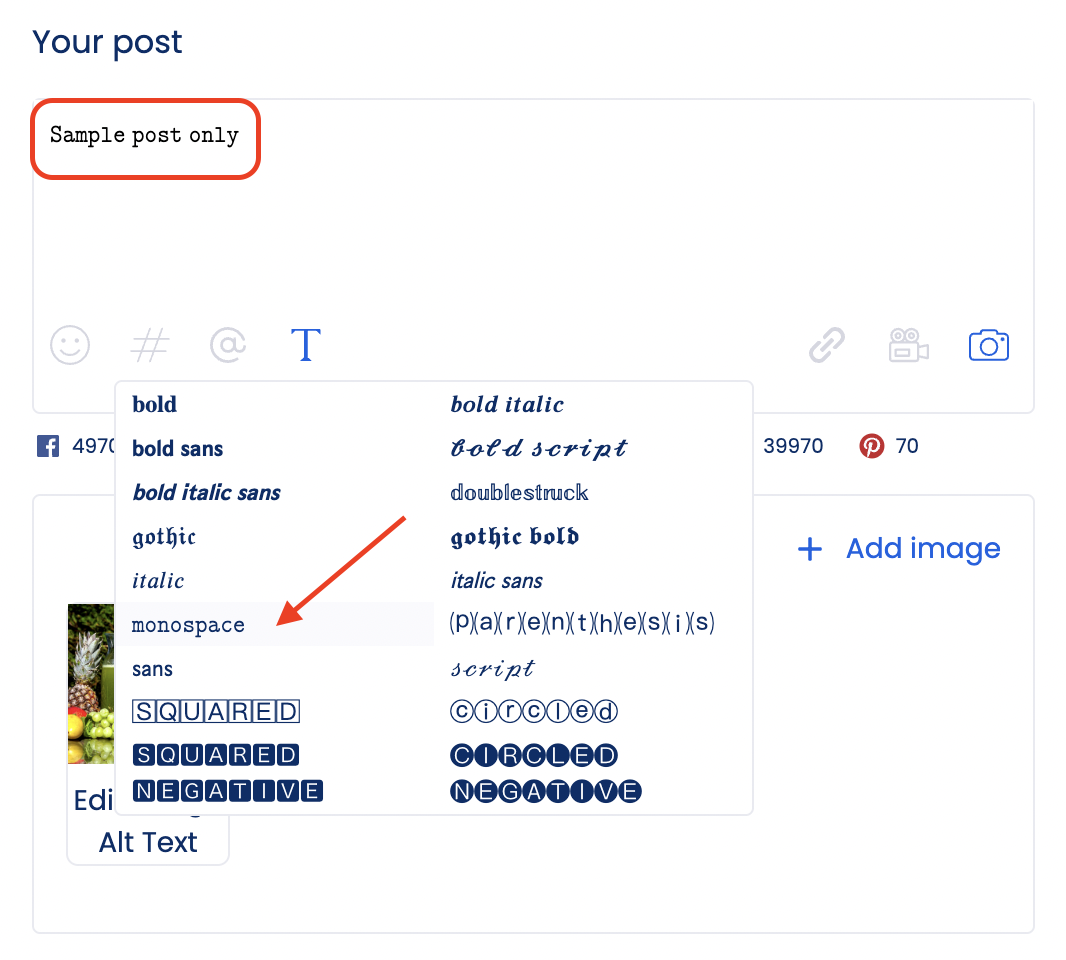 5. Once published the post should now reflect the selected font style!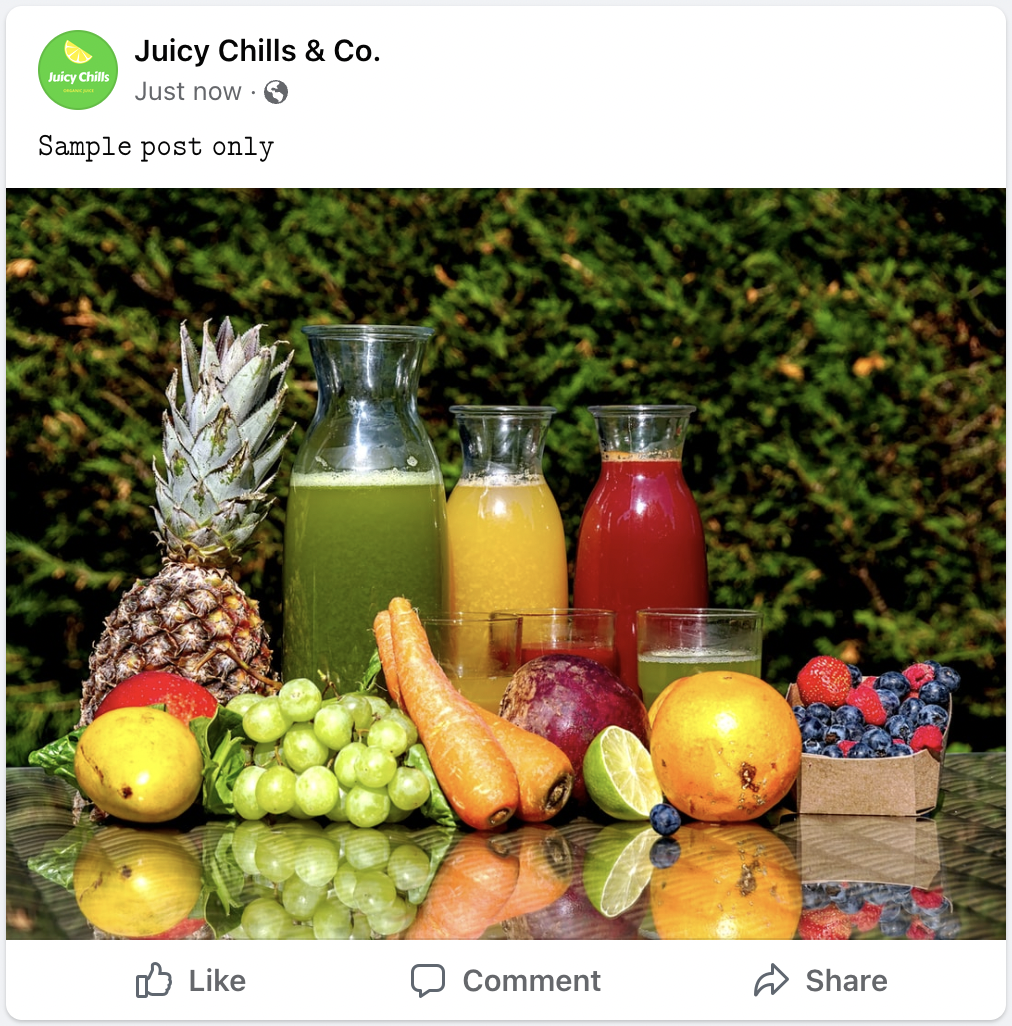 Limitations
Due to the nature of this feature and complexity of making it work, at this time there are a few limitations that we wanted to highlight
Once a text is enriched (i.e. bolded), it can't be enriched further. For example, a bold text can't be converted to monospace.
There is currently no undo function. For example once you bold the text, you will need to retype it if changed your mind.
Rich fonts currently apply only to numbers and english letters. It won't work with punctuation and non-english letters.
We are working hard on improving this feature and should soon have far fewer limitations.
Related Reading:
----
Sign-up now and enjoy Vista Social's fully featured free plan as you get started, or try our full toolkit priced to make social media management affordable!