What is link shortening?
Link shortening is a technique in social media management used to shorten long URLs to make them more aesthetically pleasing and functionally more beneficial to both the brand and audience.
Advantages of link shortening
1. Makes the URL more attractive. Web URLs are usually very long and can be confusing with all their jumbled letters and numbers. Shortened URLs are much easier to read, memorize and add on your post.
2. They allow you to track performance. Most URL shorteners offer analytics that helps you track click performance. As a social media manager, this helps you understand what people are clicking on and which type of content does your audience prefers.
3. Shortened links are easier to share. When posting links, most of us want to get as many shares as possible and having a short link is much easier to share than a long one. Especially in microblogging platforms such as Twitter wherein every character counts, having a short link leaves you more space for a nice title or caption before the actual link.
4. Branded links have a higher clickthrough rate. Because the audience see branded links as a trusted source (rather than a potential spam), they trust the link and click on it more than a generic or a long URL. According to Rebrandly, branded shortened links receive up to 39% more clicks than a normal generic URL.
Setting up link shortening in Vista Social
1. Link shortening in Vista Social is defined per profile group. When you create a profile group, the link shortening is set to default which is the Vista Social shortener (vist.ly).

2. To modify the link shortening settings, go to Settings > Profile Groups.
3. On the list of profile groups, click the action menu on the right hand side of the profile group and select Edit.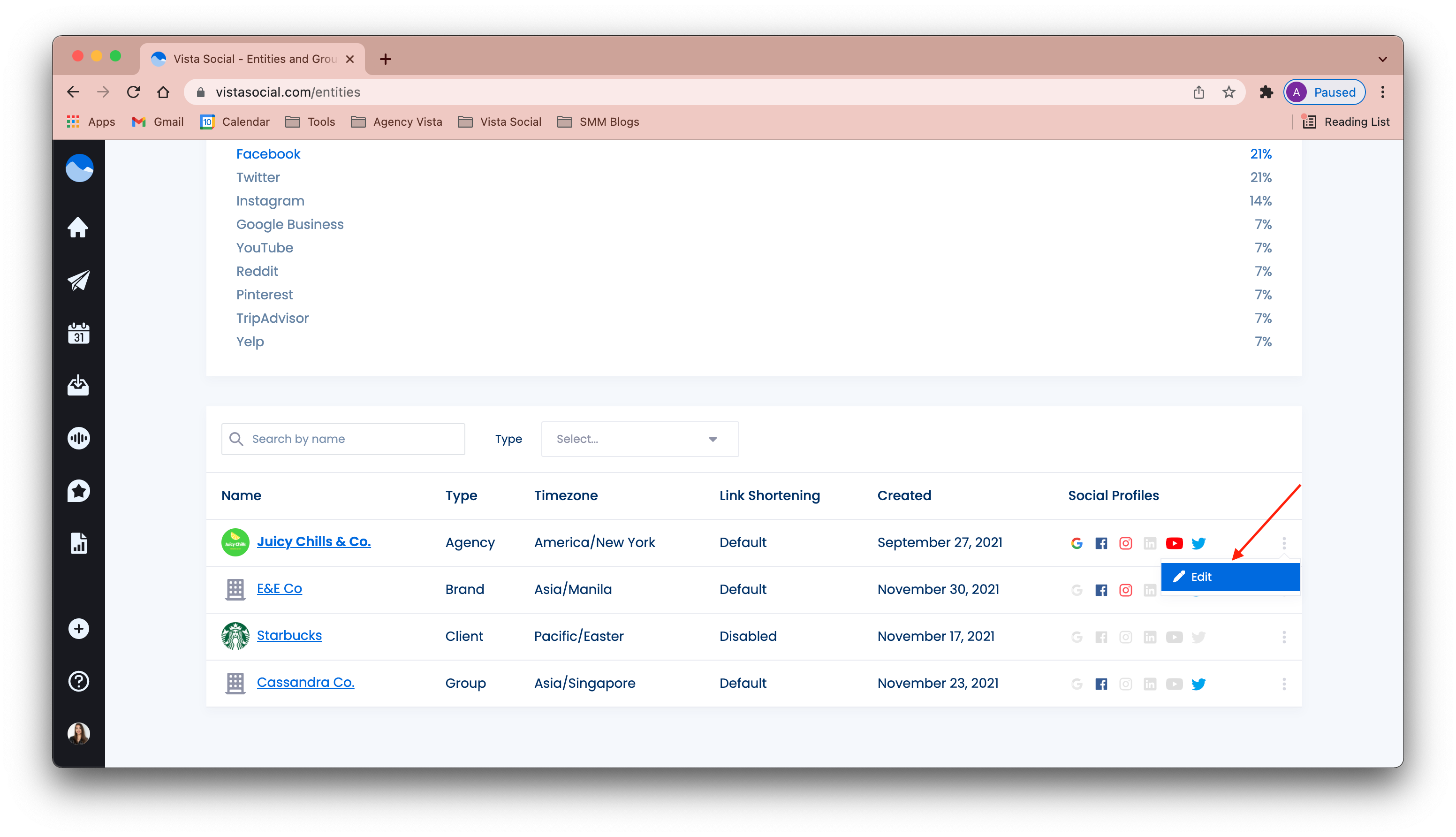 4. Under Link Shortening, you will see four options for you to choose from:
None - links are published as is
Default - using system default vist.ly shortener
Custom domain based on vist.ly - contact our support team to set this up
Bit.ly - using your bitly account (this must be connected first)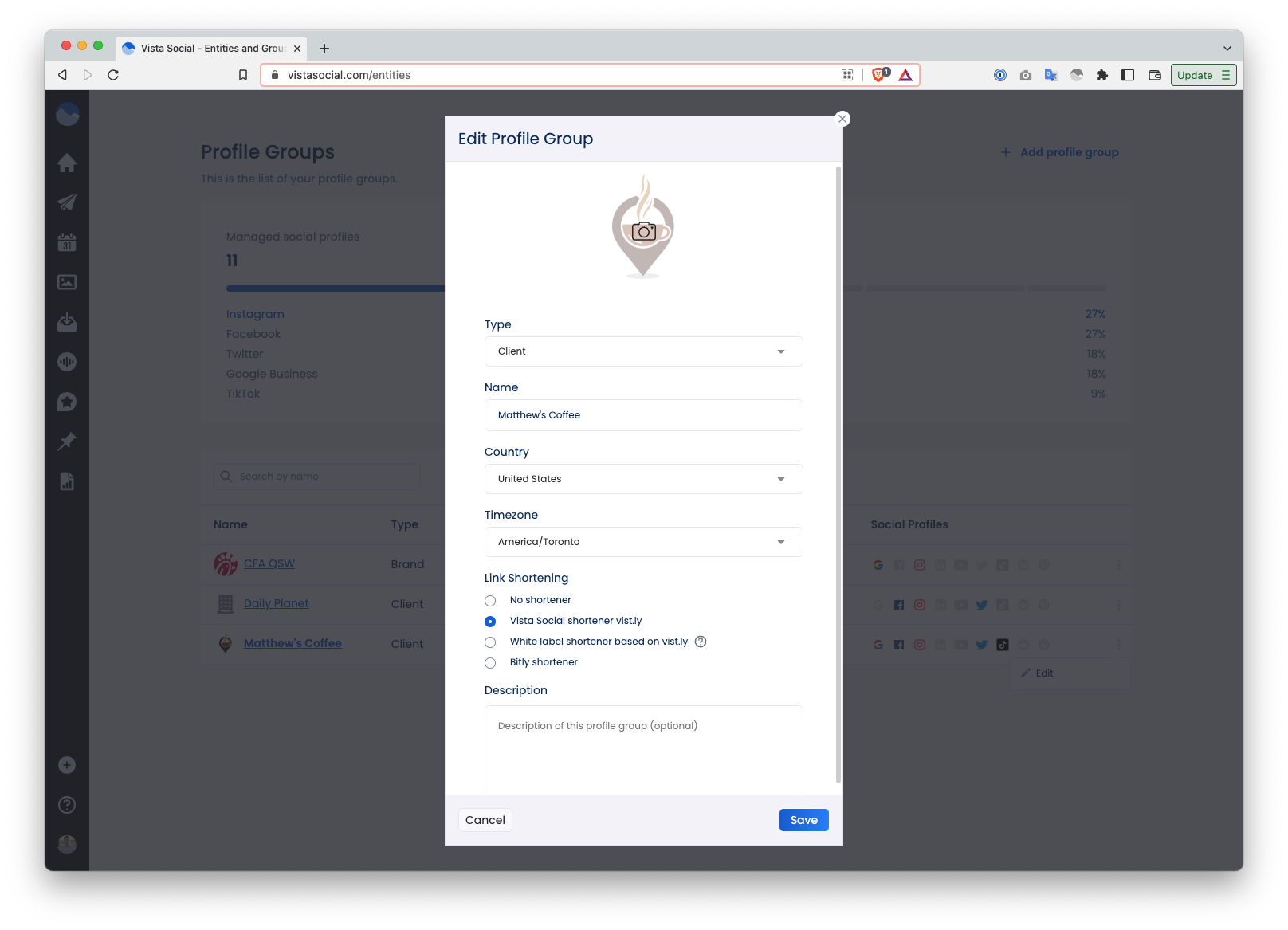 5. Select the link shortening option you prefer and click Save.
6. When scheduling a post, you also have the option to enable/disable the link shortener for a specific post only. For example, if you have link shortening enabled by default and you want to disable it just for a specific post, you may do so by toggling the link shortener default on/off.