What is a Profile Group?
Profile Groups represent a brand, client, group of profiles, or project. We organize all the connected social profiles by Profile Groups so it is easier for users to categorize their content and generate reports.
Types of Profile Groups
Brand
Client
Group
Project
How to add a Profile Group to your account?
1. Go to Quick Add > Add Profile Group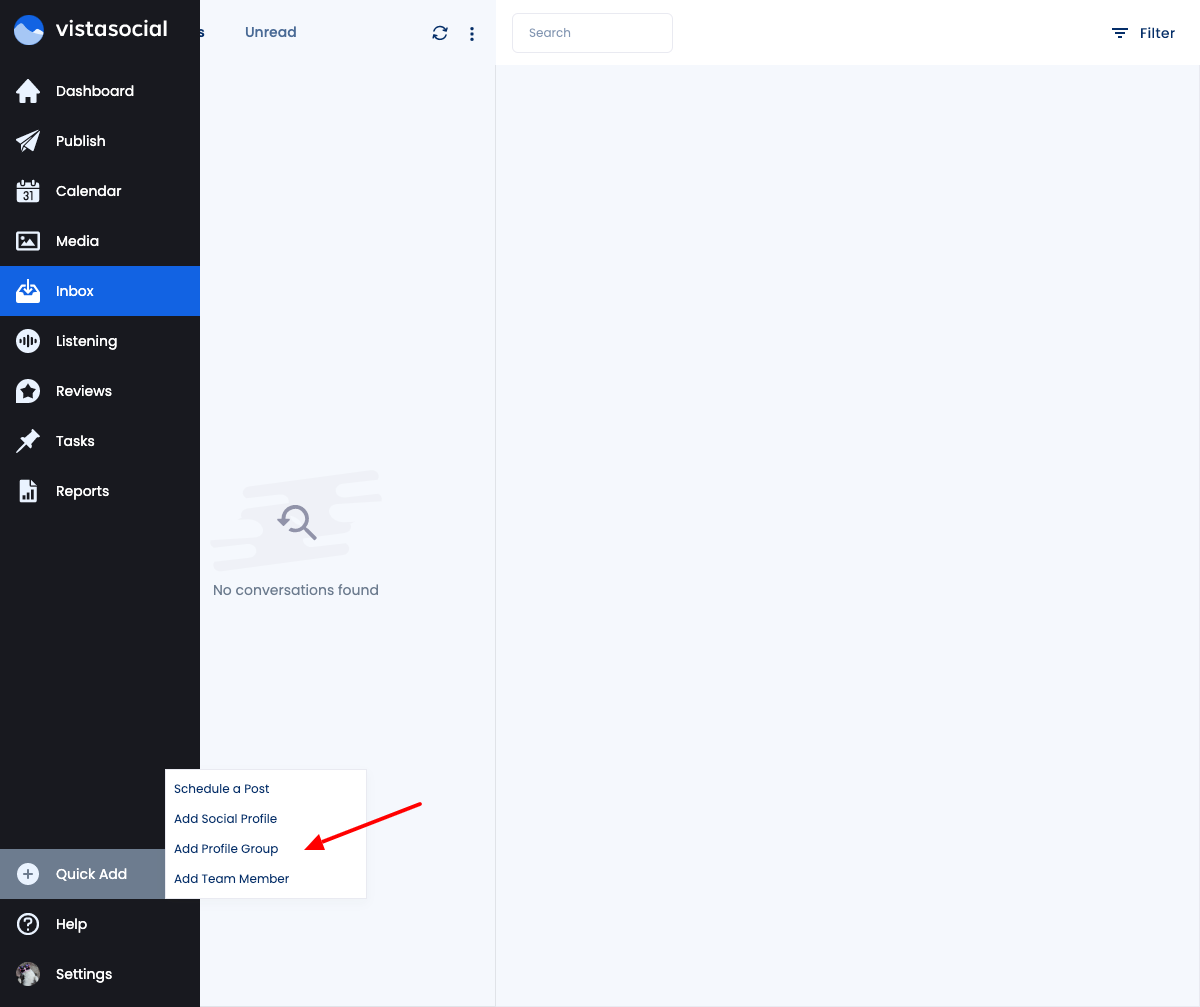 2. Choose a Profile Group type and fill in the details as shown below (logo and description are optional).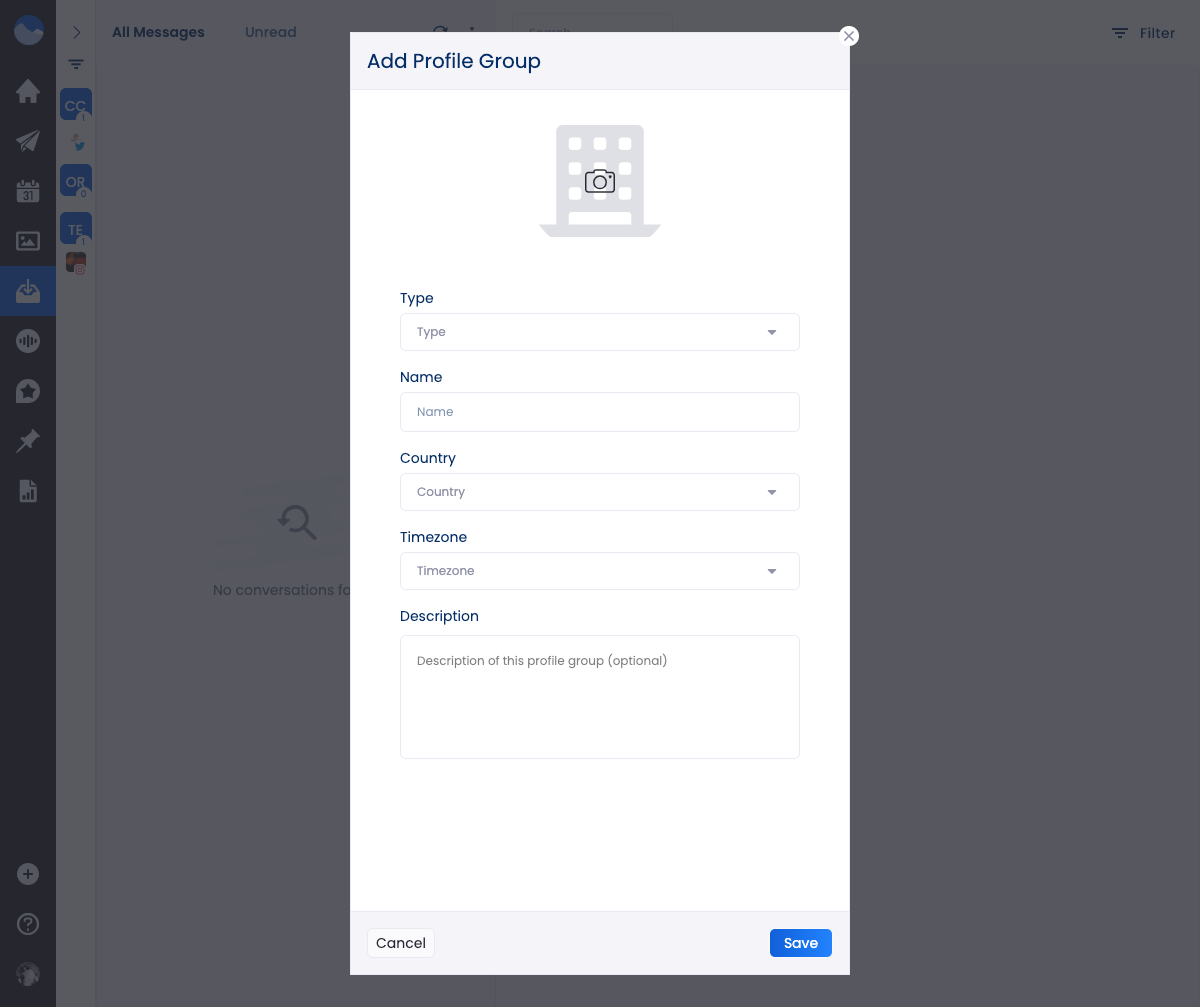 3. Click Save and you are done!