Your online reputation matters now more than ever. This is why a big part of social media management is managing online reviews to make sure that your business' reputation stays positive. With Vista Social, you have the ability to track and respond to reviews posted on your social media profiles o you have to manually track them separately!
Supported social networks that offer reviews
Facebook
Google My Business
TrustPilot
Yelp
TripAdvisor
OpenTable
How to connect your social profile
1. Log in to your Vista Social account and go to Quick Add > Add Social Profile.

2. Choose a Profile Group to add the profile to. You may create a new one if the profile group is not on the list yet. Click Continue.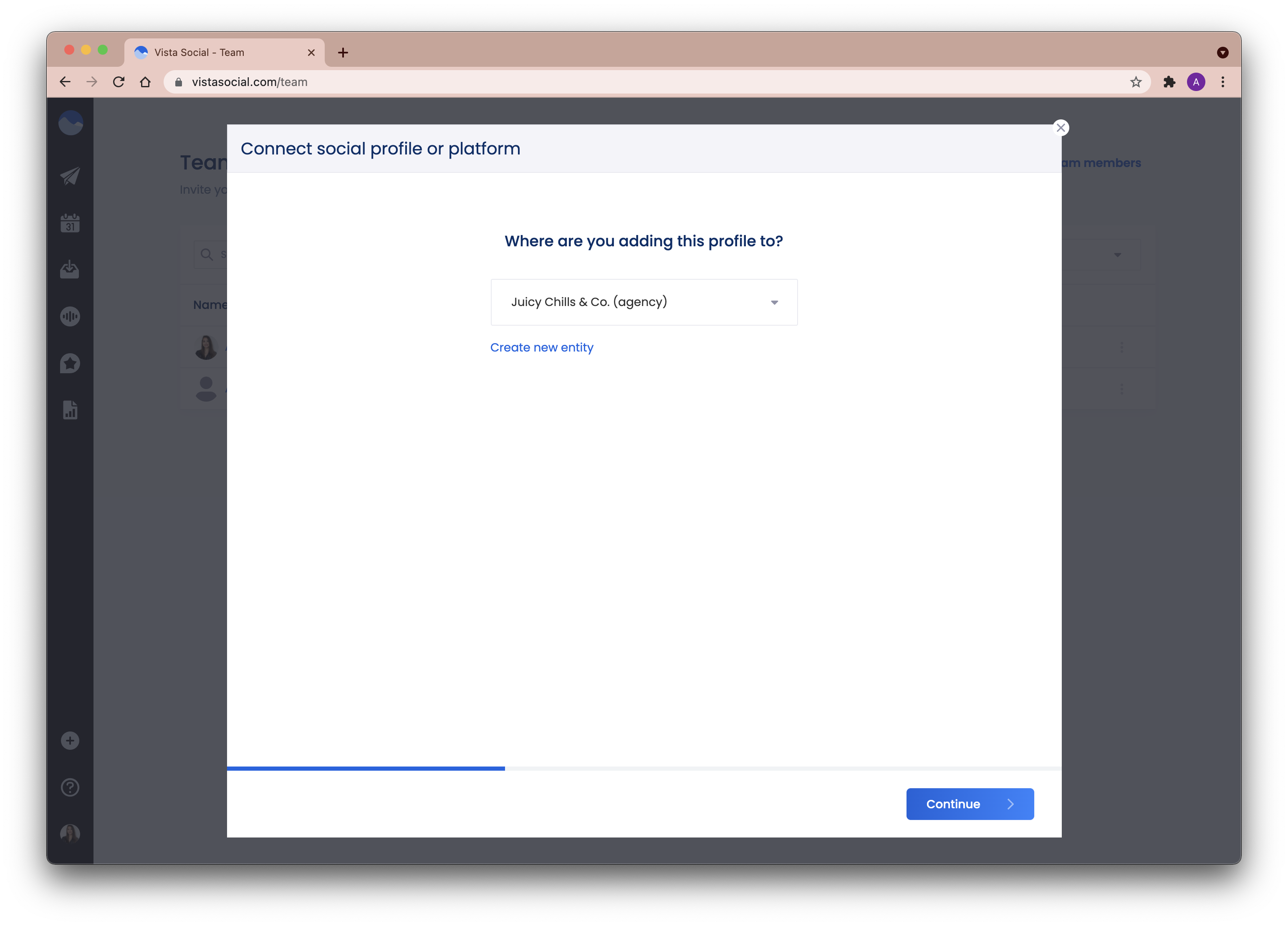 3. Select a review site from the list of social networks (example: Yelp).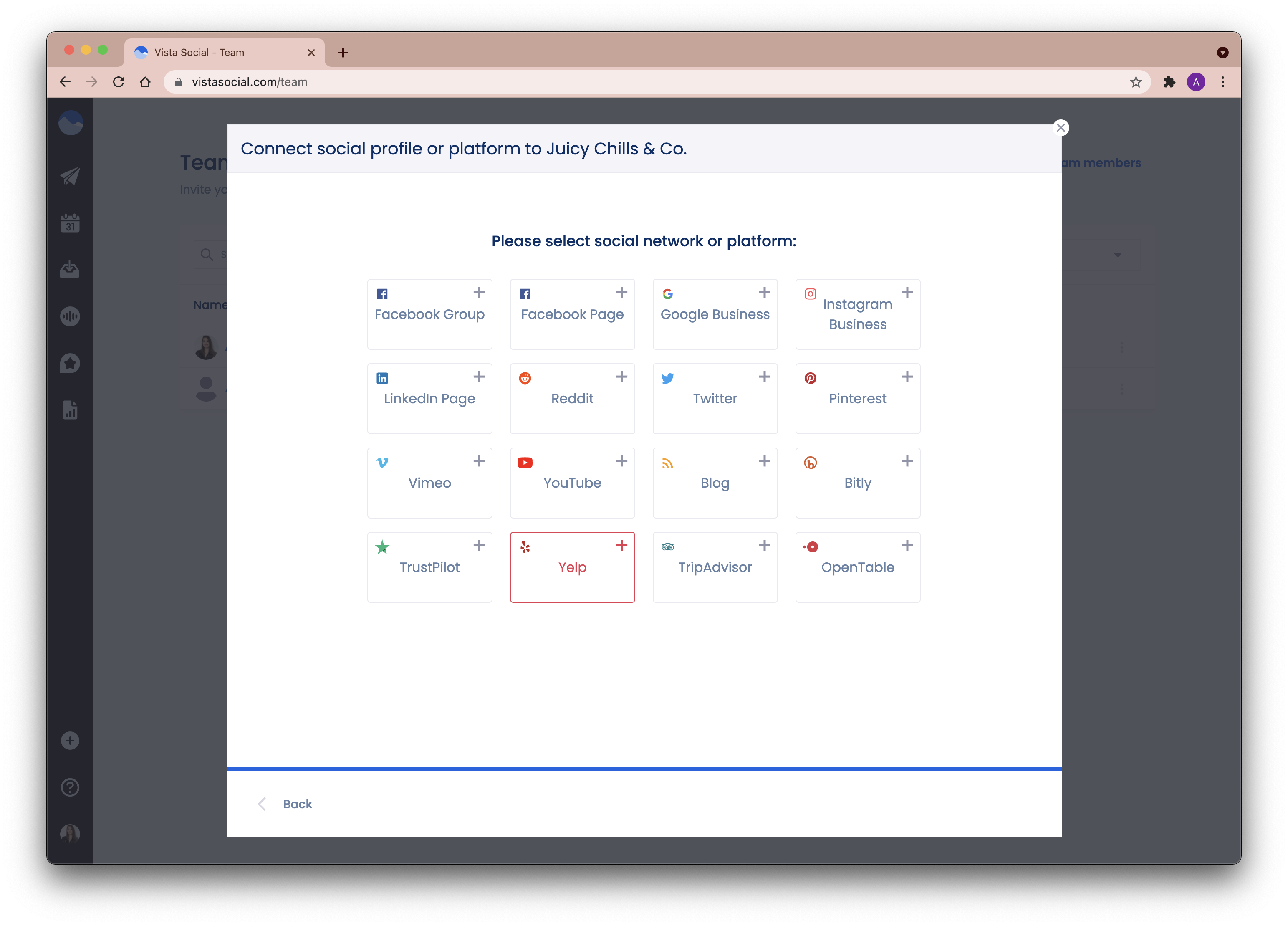 4. You will now see a field to add in the Yelp listing that you want to monitor. Paste the link in the blank field and click Connect review site.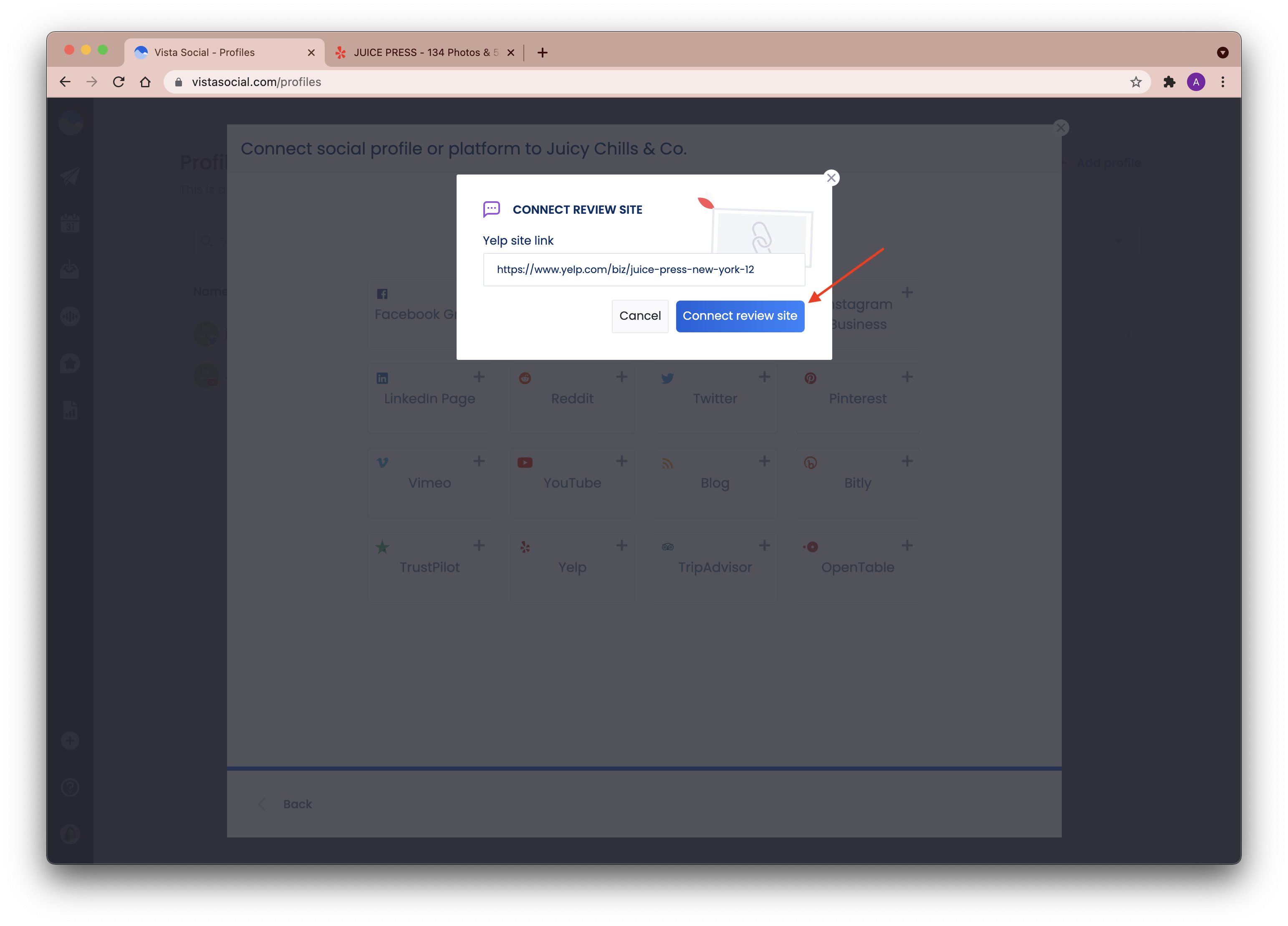 5. Once the profile is successfully connected you will get a notification and the profile will appear under Profile Management.

Managing Reviews
1. To view the current reviews, go to the Reviews tab and select the profile group.
2. The recent reviews will show first on the list and you may respond to it directly by typing on the "Respond to this review" field and clicking "Reply."

Related Articles: