If you would like to export your existing reviews data, Vista Social allows you to easily do it from the Review page.
How to Export Reviews
1. To export/download a review in Vista Social, head over to Reviews page from the main menu.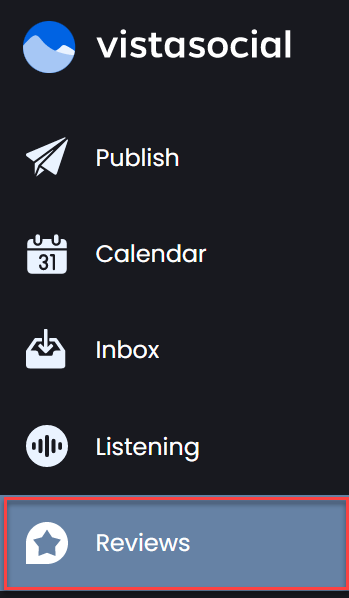 2. As you can see, networks that support reviews can be selected whereas those that do not support reviews are grayed out (e.g. Twitter, LinkedIn, Instagram). Once you are done selecting, click on Export button at the top right corner of the page.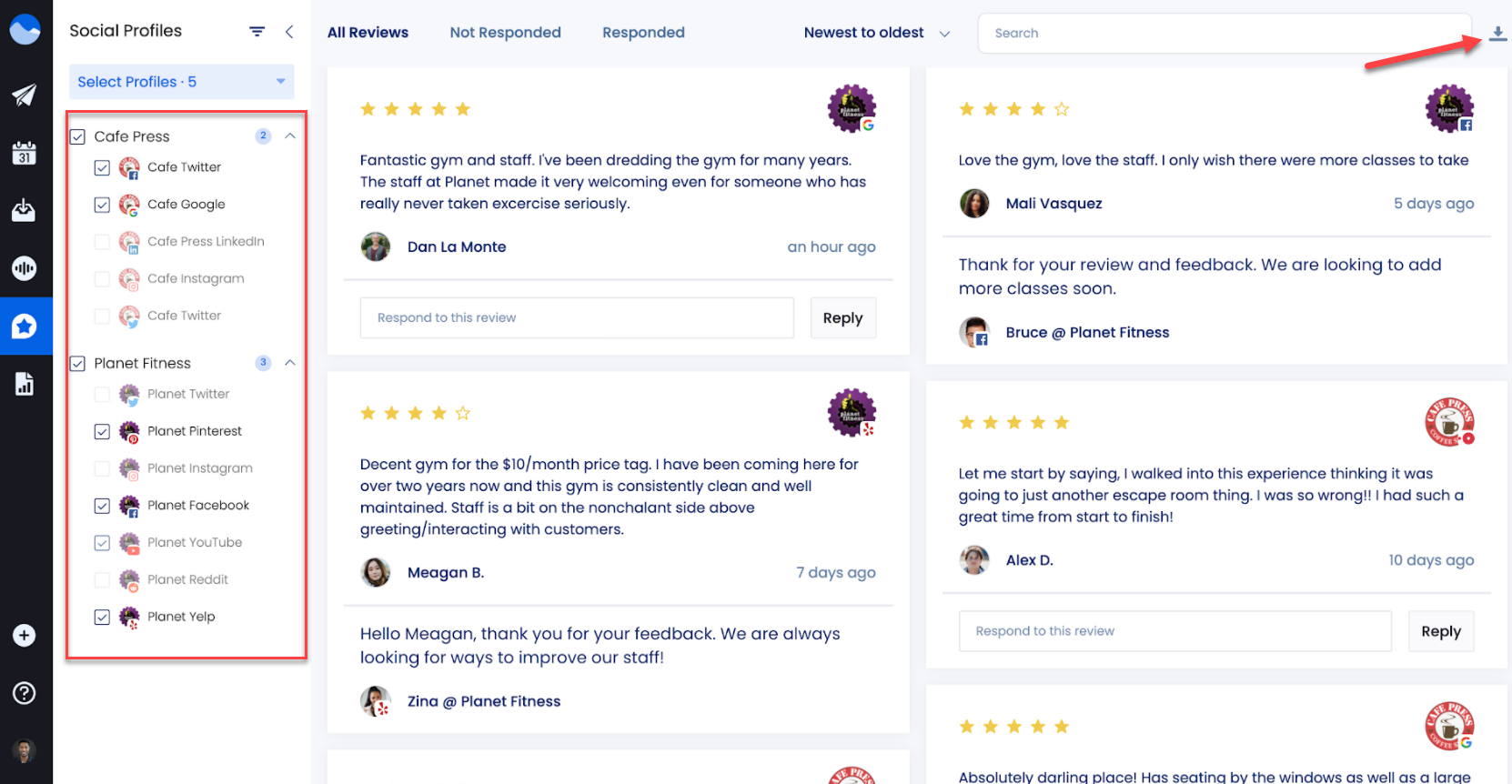 3. That's it! You will be provided with a pdf file with all existing review data that you can send to your client or team!