Exciting news! You can now try out our paid plan for free with our 14-day trial. Ready to get started? Head over to our pricing page and choose what you want to test drive. 🏎️💨
If you already have an account and you're logged in, you'll automatically be taken to your dashboard with the trial enabled. If you have an account but you're not logged in, just enter your login credentials and voila, you're in with the trial enabled! And if you're new to our platform, no worries! Simply enter your email and choose a password to create your account and start your trial.
Completing a trial
If you'd like to move ahead with the subscription at the end of your trial, all you need to do is head to the Subscription area within your account (Account > Plan & Billing) and choose the Upgrade option.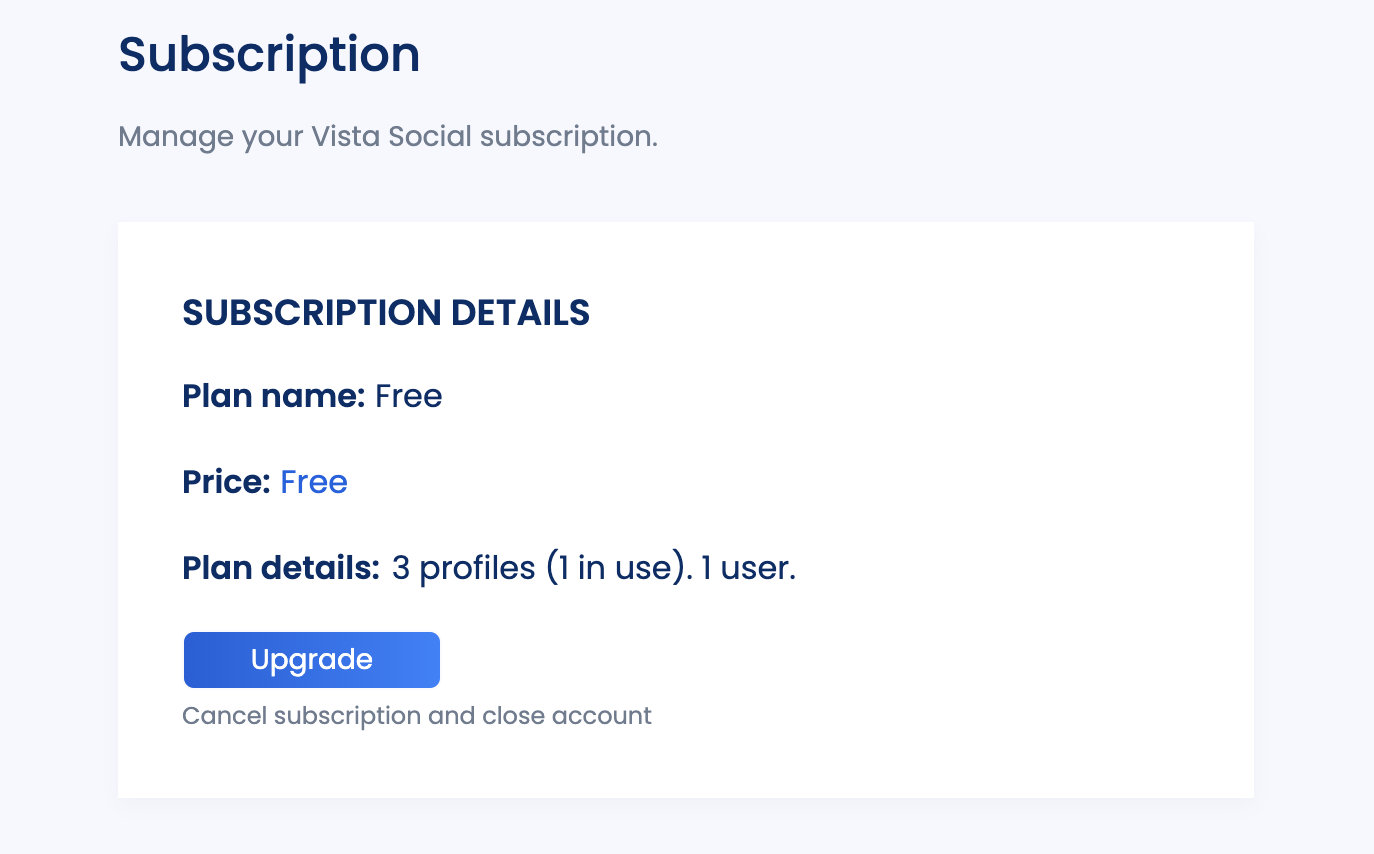 You can also make changes to your plan, along with choosing either the monthly or yearly billing cycle.
The transition from trial to subscription is seamless and all of your connected social channels, scheduled posts, analytics and reports will remain in place.
If you'd like to move to our Free plan, you can cancel your trial early or we will move you to the Free plan automatically once your trial is completed if you have not entered your credit card details. To end your trial early, you can head to your Subscription area within your account (Account > Plan & Billing) and choose to cancel the trial.
Related Reading:
What happens when you downgrade to the Free plan
---
Sign-up now and enjoy Vista Social's fully featured free plan as you get started, or try our full toolkit priced to make social media management affordable!