This guide will show you how to use Vista Social to schedule and publish documents on your LinkedIn Page. Yes, you read it right, your LinkedIn Page! It's simple, easy, and we're going to guide you through every step of the way.
Before you get started, here's a list of our supported document files:
Start by heading to Create > New post and select the document icon to attach a document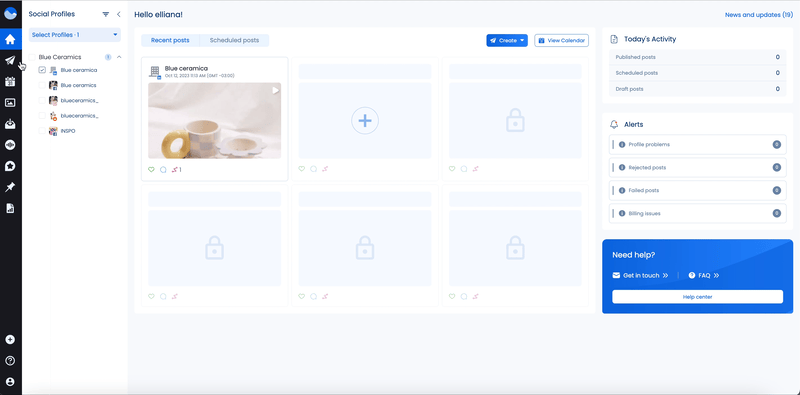 Don't forget to craft your post by adding a caption (our AI Assistant can help speed that up) and choosing a scheduling option: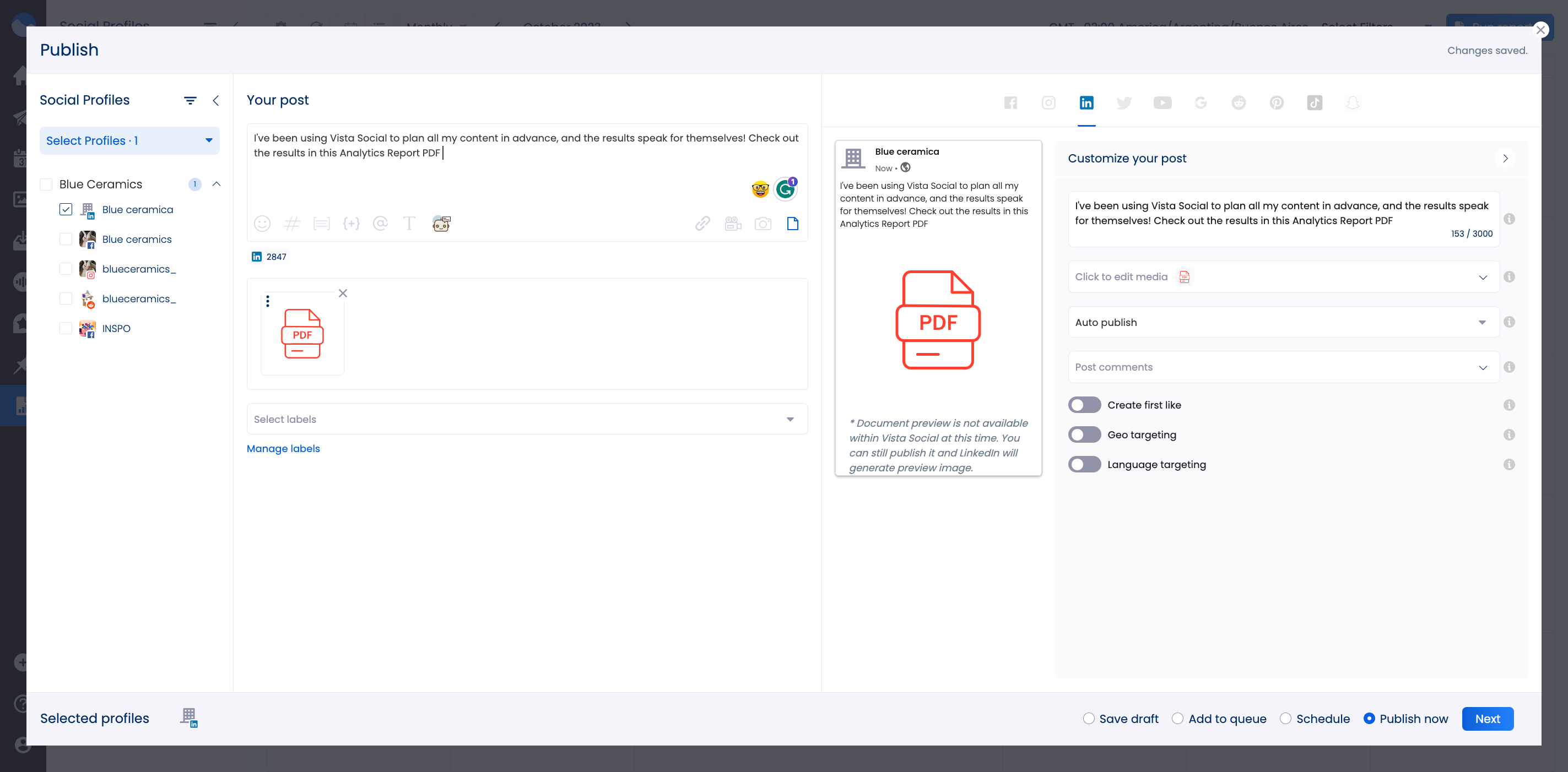 | | |
| --- | --- |
| | Note: Document preview is not available within Vista Social at this time. You can still publish it and LinkedIn will generate a preview image. |
And that's all there is to it! You're now ready to start publishing documents (PDFs, presentations, word docs) on LinkedIn with Vista Social. If you encounter any hiccups along the way or have more questions, don't hesitate to reach out to our friendly customer support team - we're here to help!
Now, go on and share your fantastic documents with the LinkedIn world! You've got this 🚀