You can preview your upcoming TikTok posts in your grid with our TikTok Planner.
This is a great way to visually organize and plan your upcoming posts by dragging and dropping videos and rearranging posts.
In this Article:
TikTok Planner layout
To start, you'll find the TikTok Planner in the Publishing menu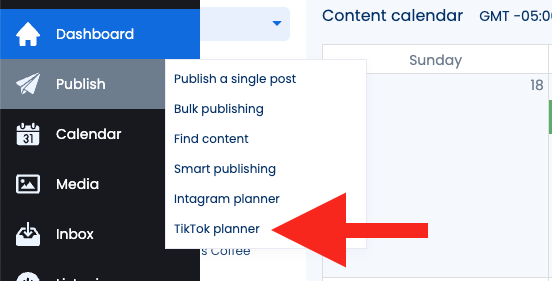 On the left, your media library will be listed. In the center, you'll see a preview of your past posts (no outline) and upcoming posts (outlined in blue or gray), and on the right a list of upcoming scheduled posts.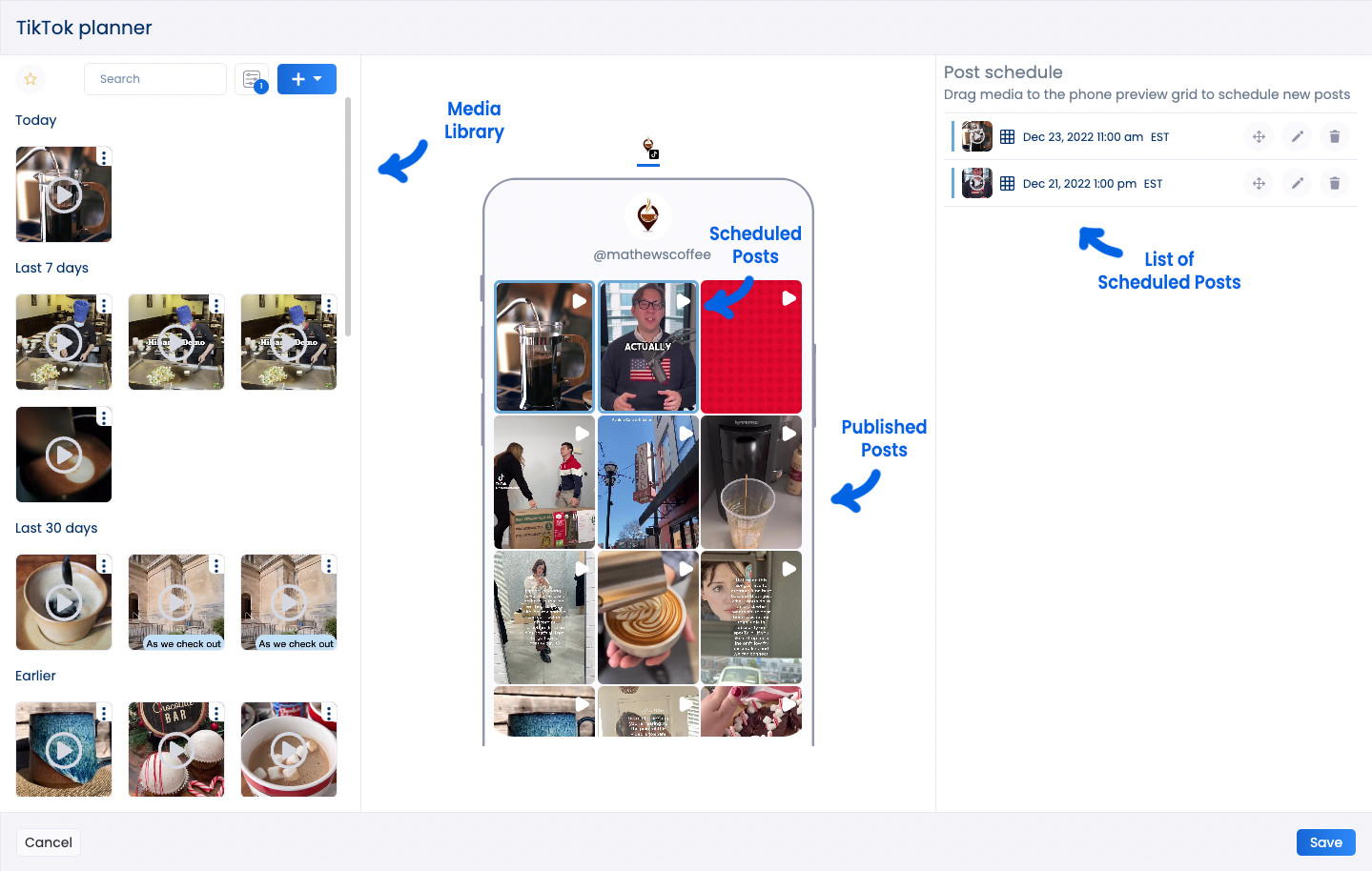 Scheduling Posts in the Planner
1. To schedule a post, drag and drop a video from your media library to the phone's preview area.
By default, posts will be scheduled using your profile's Publishing Queue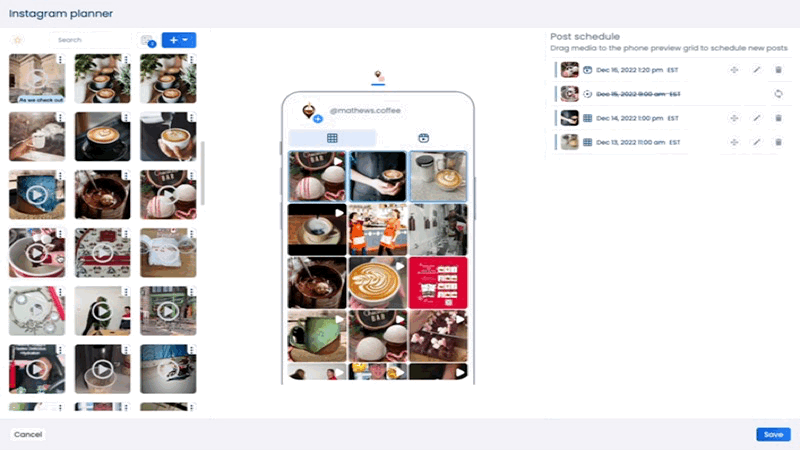 2. Click on the new post to edit your message and settings and save it when you're ready to move on to the next post.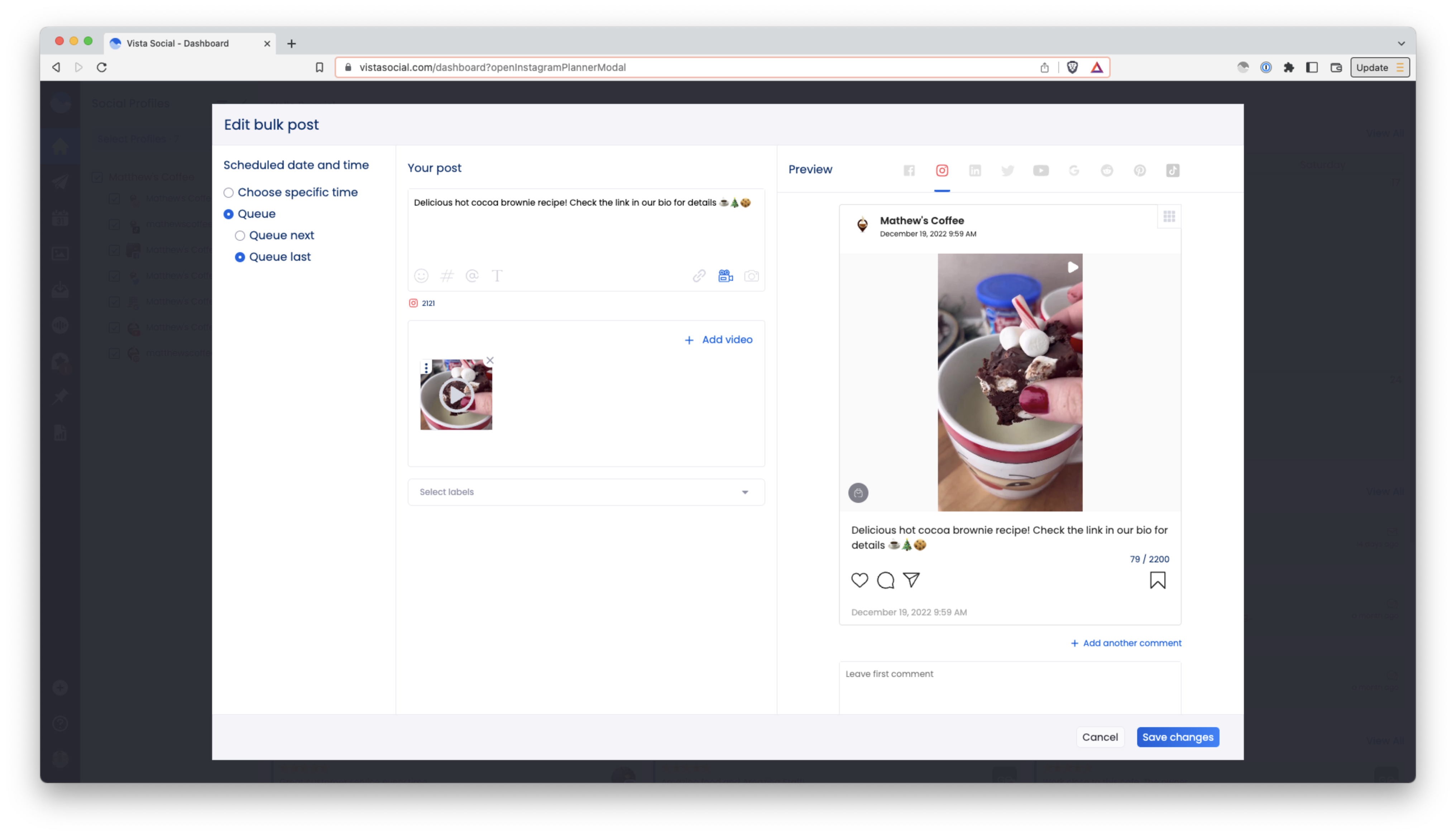 3. Click Save to finalize all your edits.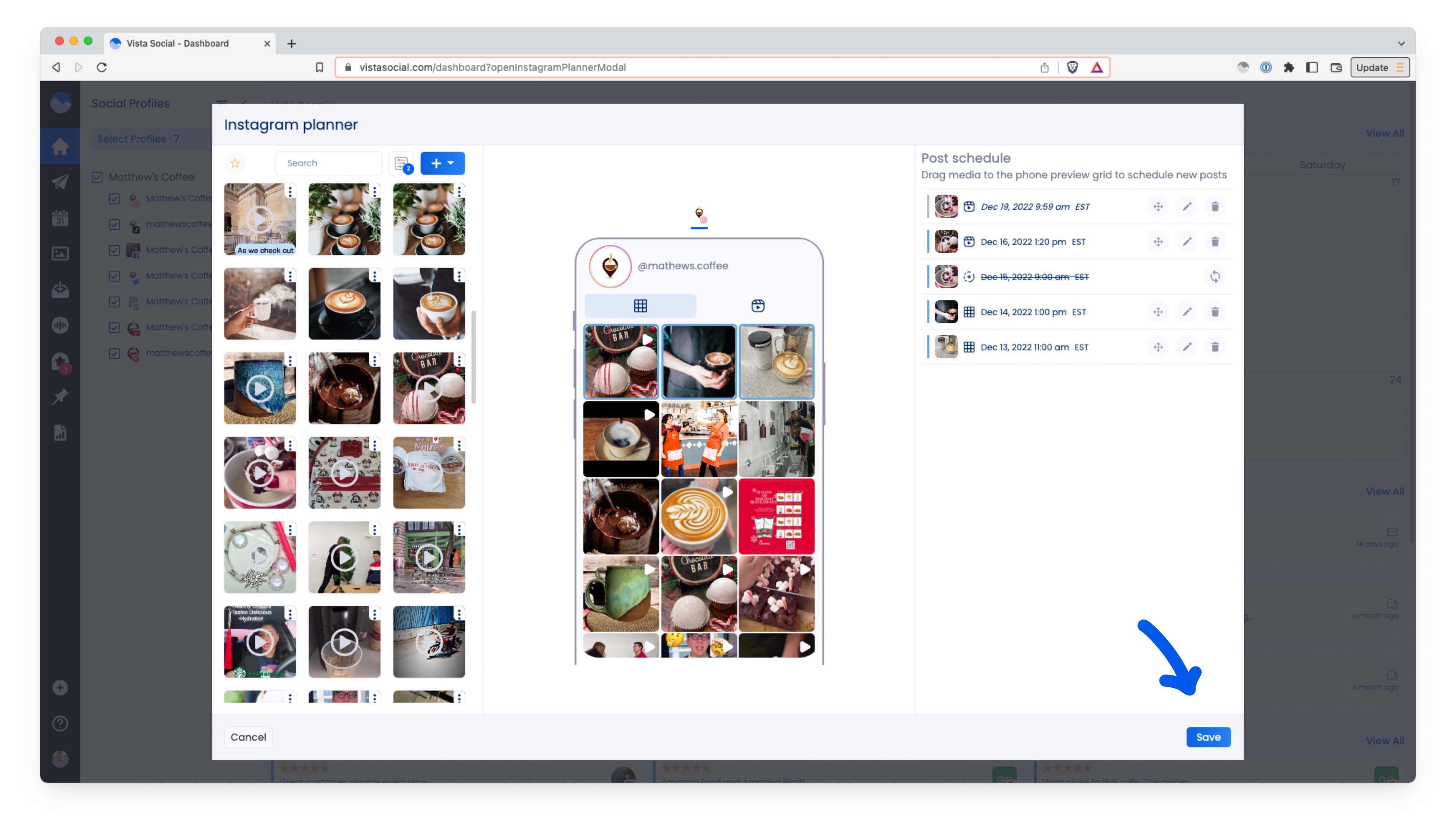 Rearranging Scheduled Posts
In the mobile preview, drag and drop scheduled posts around to rearrange their order.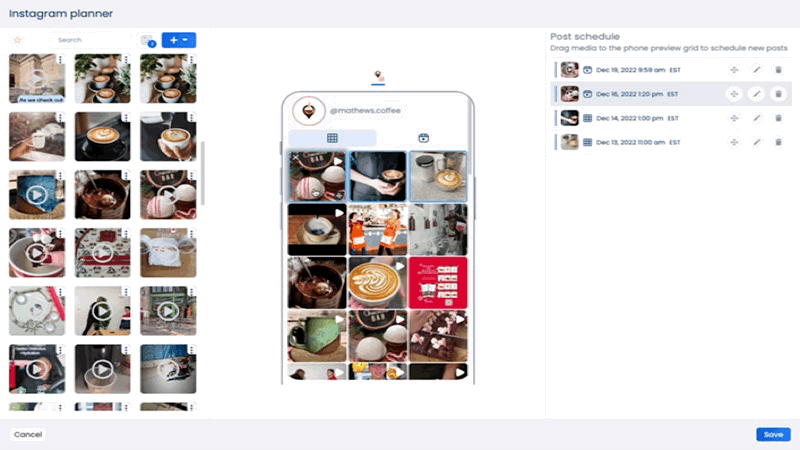 You'll see the updated scheduled dates and times on the Post schedule list on the right.
If a post was scheduled using a publishing queue

Rearranging the posts will update those posts using your publishing queue slots

If a post's scheduled date/time was

manually

chosen:

Rearranging posts will swap their scheduled date and time
Related Reading:
Setting up your publishing queues
Finding, uploading, and organizing trending sounds in your Media Library
----
Sign-up now and enjoy Vista Social's fully featured free plan as you get started, or try our full toolkit priced to make social media management affordable!