Easily schedule your images and videos without having to upload them in your Vista Social media library! If you save all your media in a cloud-based storage app like Google Drive, you can now schedule your media just by grabbing their URLs in your media folder! This article shows you how to add Google Drive links when you schedule your posts in your Vista Social account.
How to schedule media from Google Drive
1. Access the Google Drive folder that contains the media that you want to include in your post.
2. Select the image or video and click the link icon on the upper right hand part of the screen.
3. Choose Anyone with the link under viewing options (it is Restricted by default, so make sure to change this!)
4. Click Copy link to copy the URL and click Done to close the pop-up window.
5. Go to your Vista Social Dashboard and click Publish to schedule your post.
6. If you are scheduling a single post, click Publish a single post and click either the video or image icon. Select Upload from URL.
7. Paste the copied link to the URL field provided and select Upload.
8. The image or video will now be automatically uploaded and added to your post!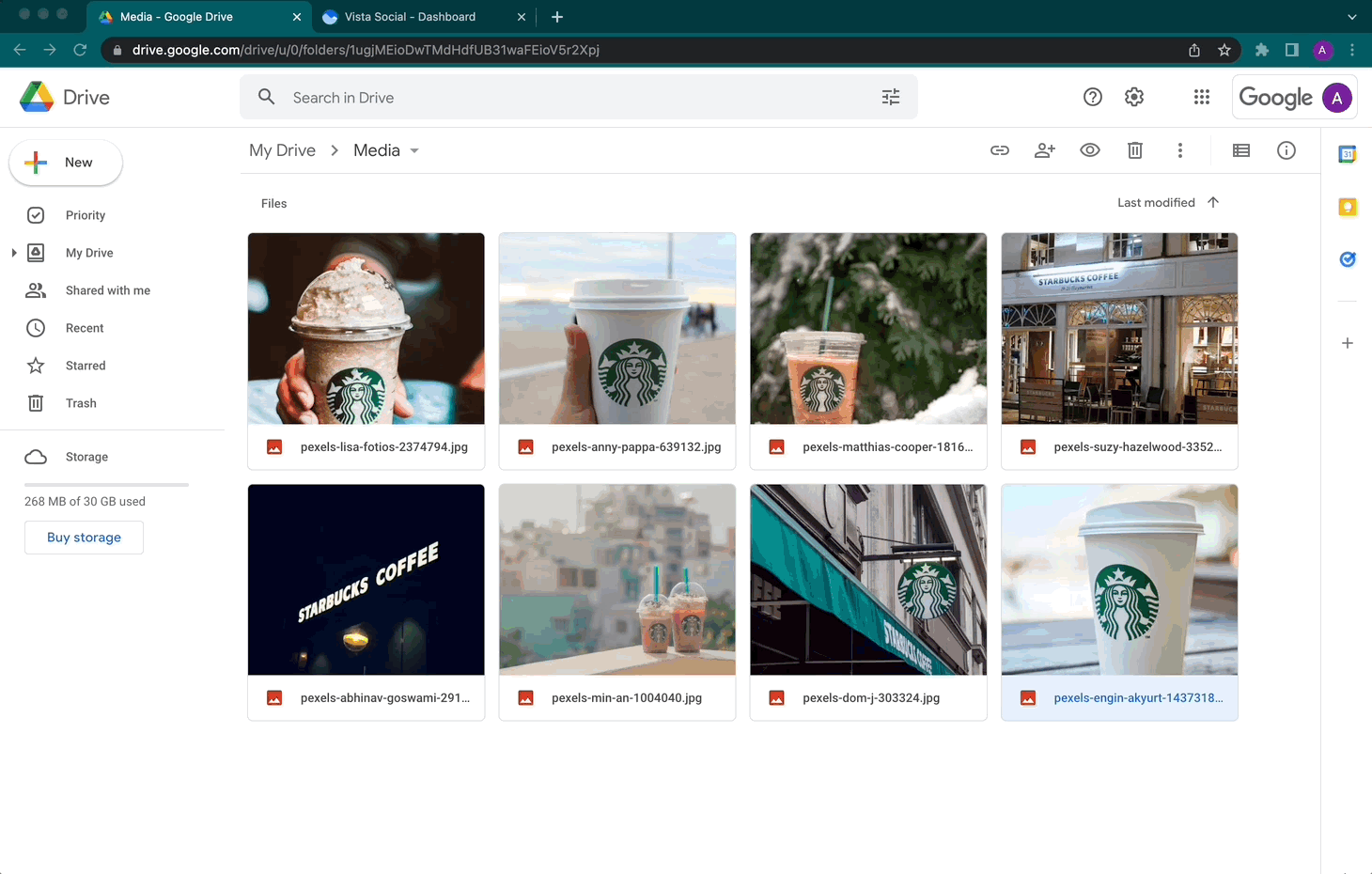 Note that you can also do the same when scheduling in bulk -- simply add the media link to Column C. Check out this article for more information.
Related Reading:
Attaching images, videos, and other media to your posts
----
Sign-up now and enjoy Vista Social's fully featured free plan as you get started, or try our full toolkit priced to make social media management affordable!