You can easily connect and import external calendars to have events show on your Vista Social calendar.
In this guide:
Connecting External Calendars
Getting external calendar link from Google Calendar
Video Guide
Start by heading to Settings > Publishing Settings > External Calendar.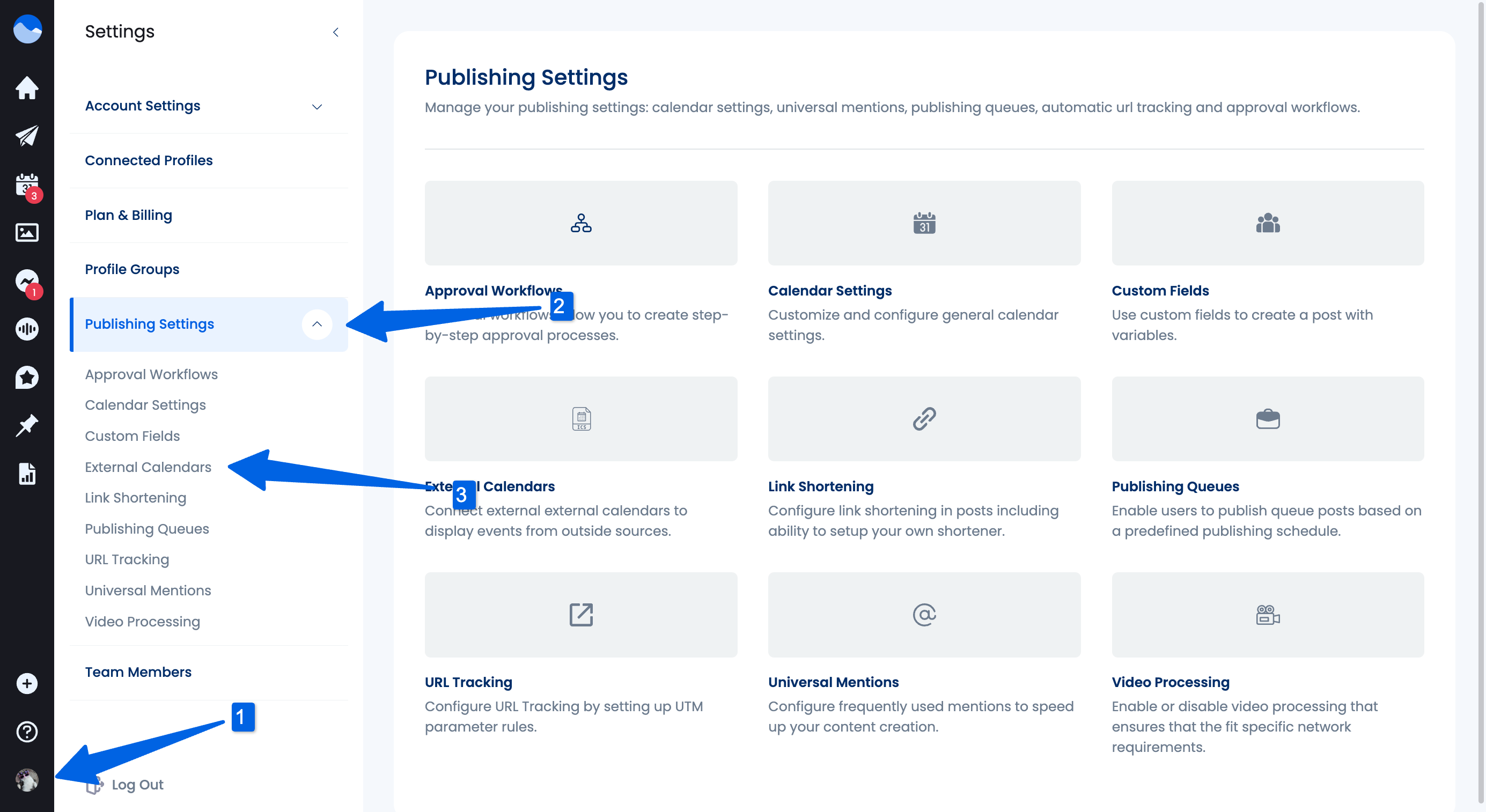 Click on "Add external calendar"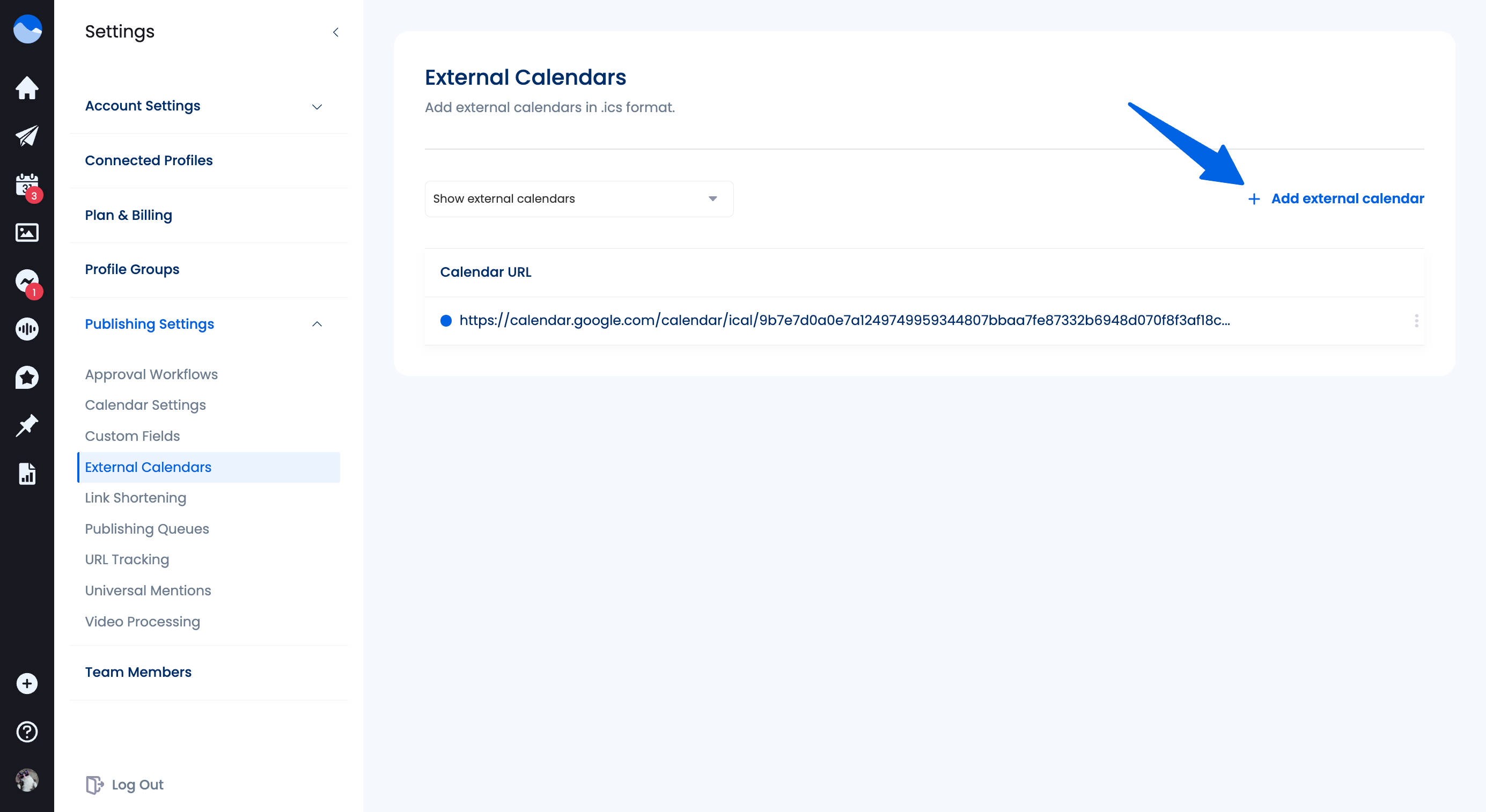 Here you can add the ICS calendar link as well as choose what color those events should be when shown on your Vista Social calendar.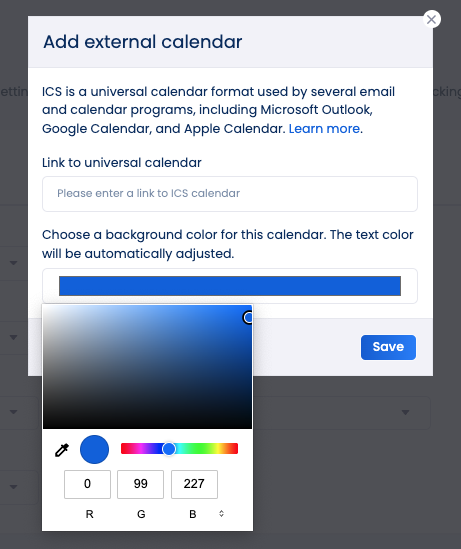 You'll now see events from that calendar show up in Vista Social

You can even create a post right from the event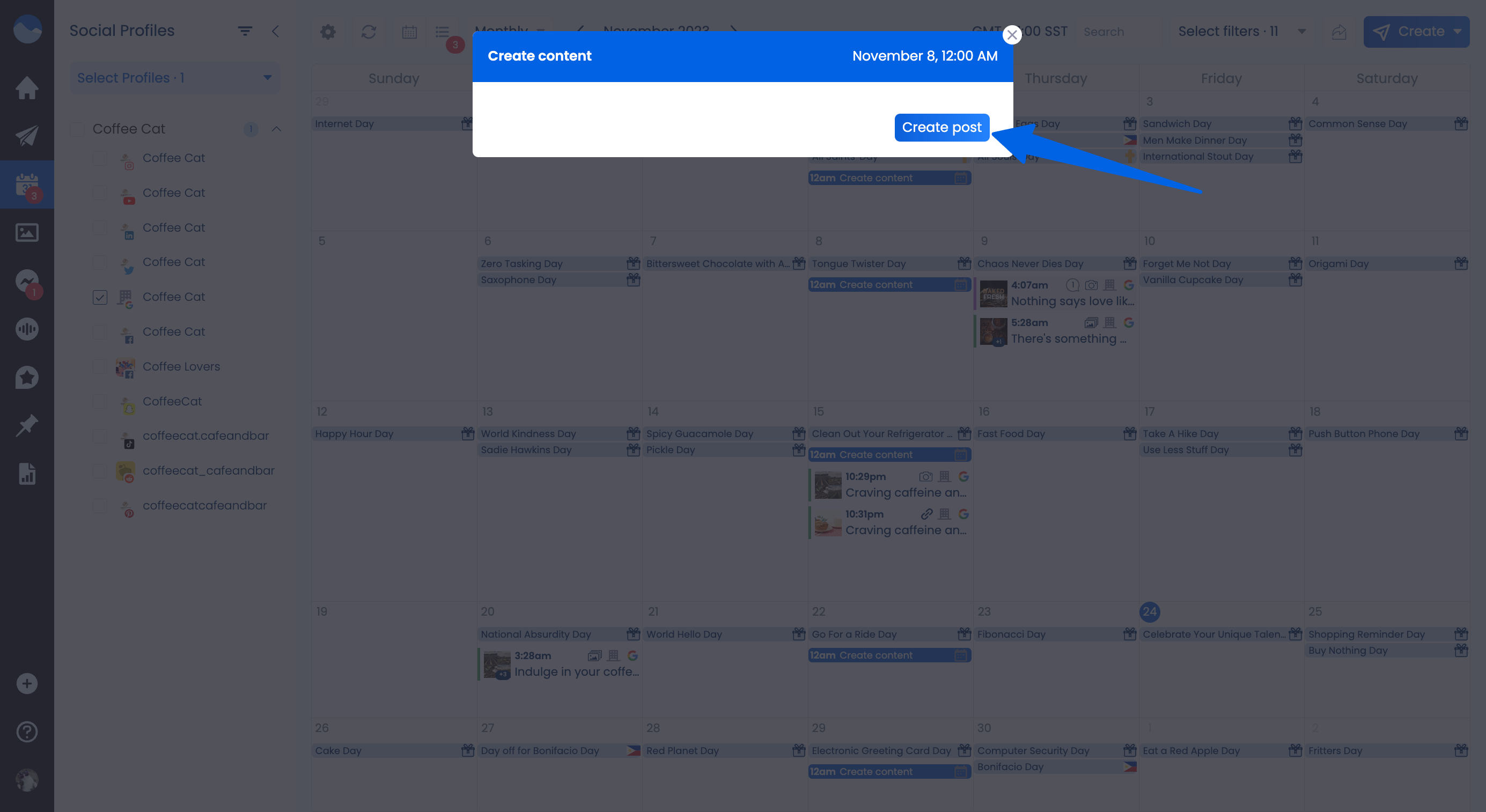 Getting ICS link from Google Calendar
When connecting an external calendar from Google, you'll need to make sure you use the right ICS link.
In your calendar's settings page on Google Calendar, you'll want to copy the "secret address in iCal format" link"