Get alerts for when your posts fail or if there is a post for review even when you are not at the Vista Social Dashboard through browser notifications! This article shows you how to enable browser notifications in your Vista Social account.
Supported browsers:
Google Chrome
Mozilla Firefox
Microsoft Edge
How to enable browser notifications
1. Go to Settings > Account Settings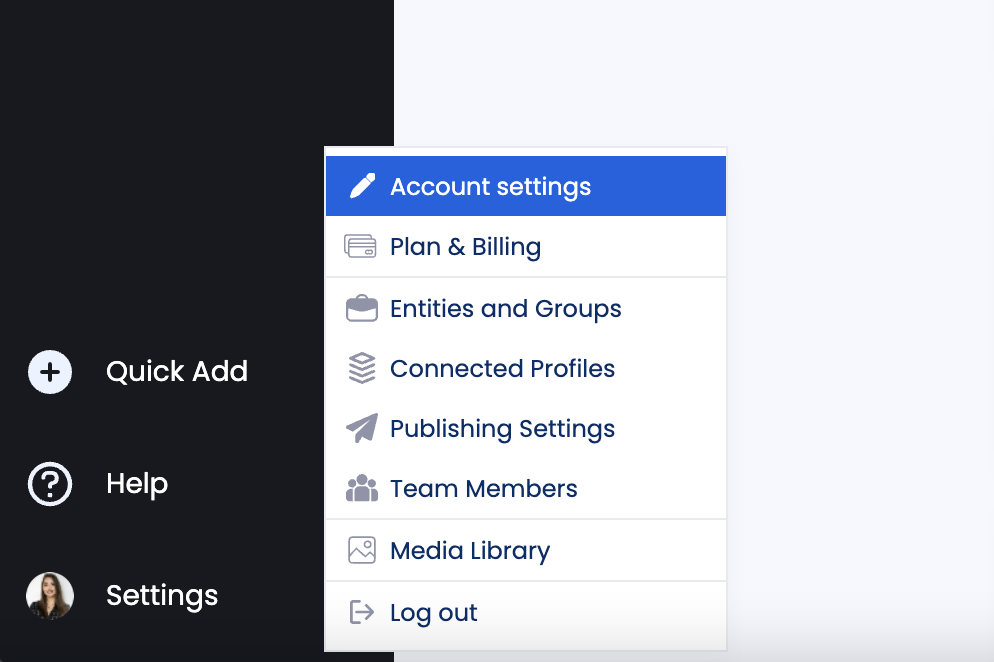 2. Scroll down to Browser Notifications and click Subscribe.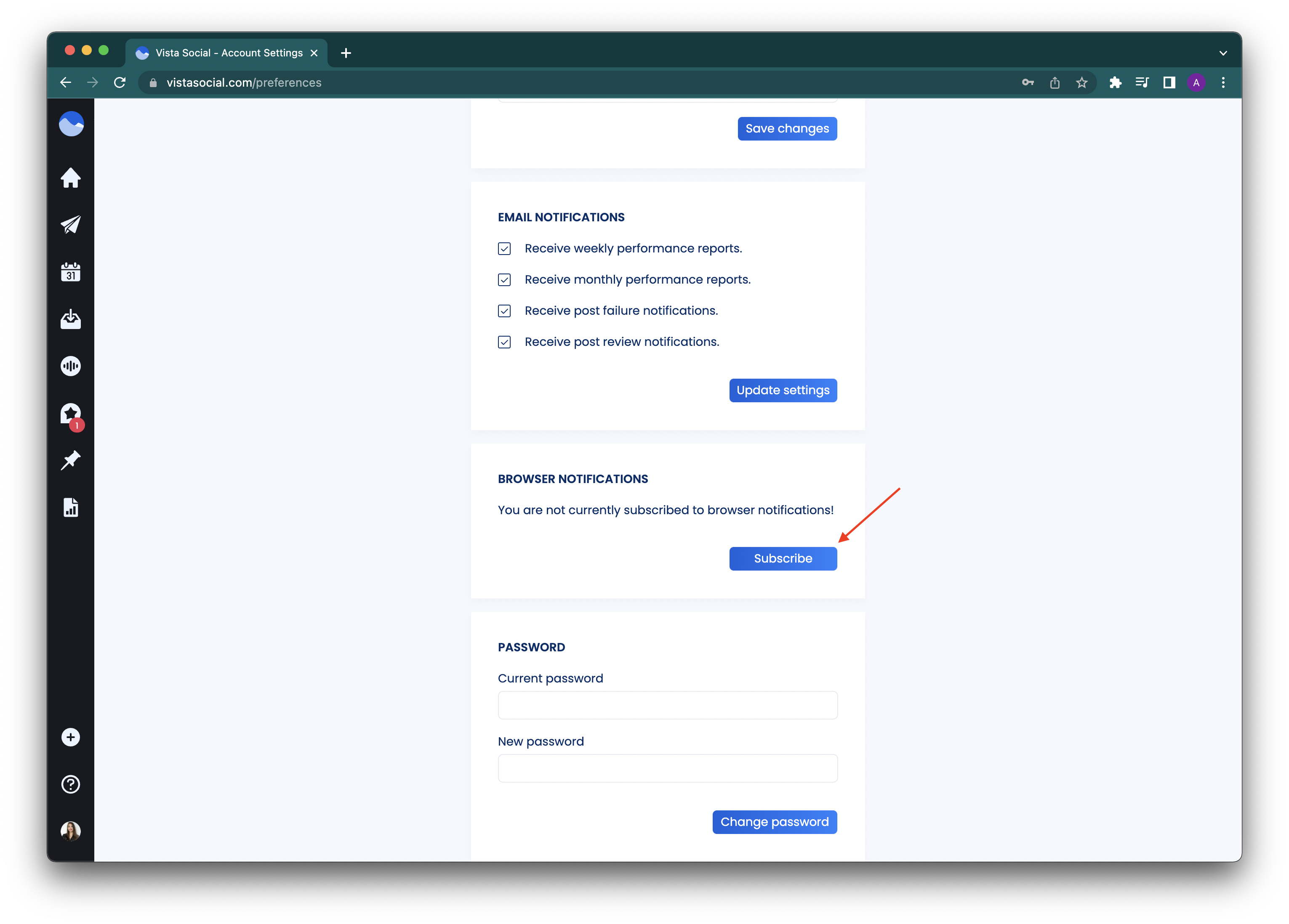 3. Click Allow to enable notifications on your browser.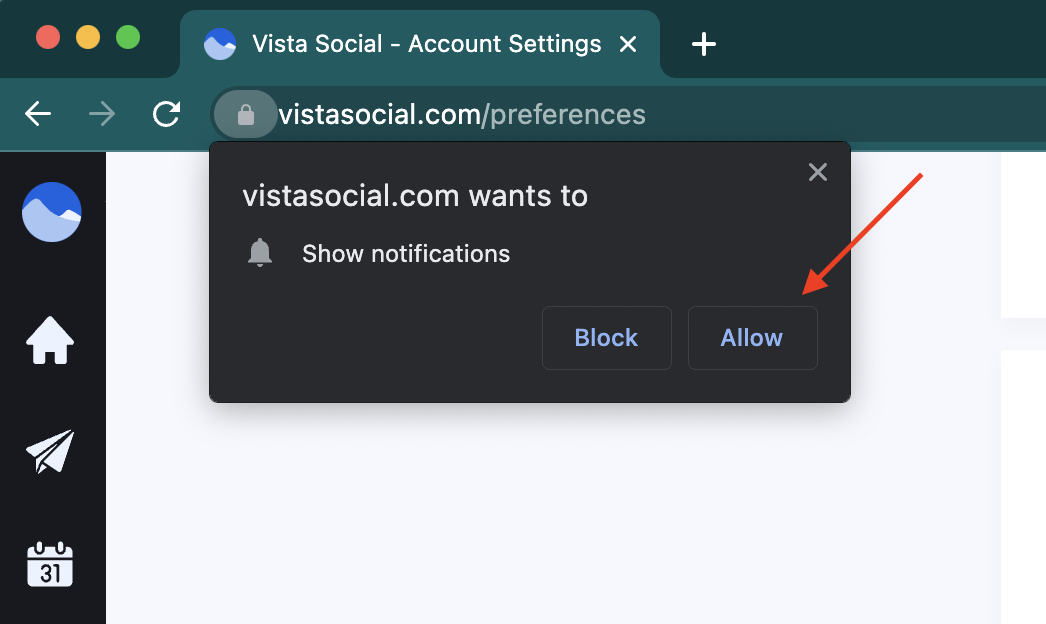 4. The browser notifications will now be enabled in your account settings. If you wish to disable / enable them in the future, simply tick the checkbox and click Update settings.