With Vista Social, you can enable recurring email notifications to get high-level aggregation of analytics so you can stay up to date on how your social media profiles are performing. This article shows you how you can enable email notifications to receive weekly or monthly performance updates of the profile groups that you are a part of.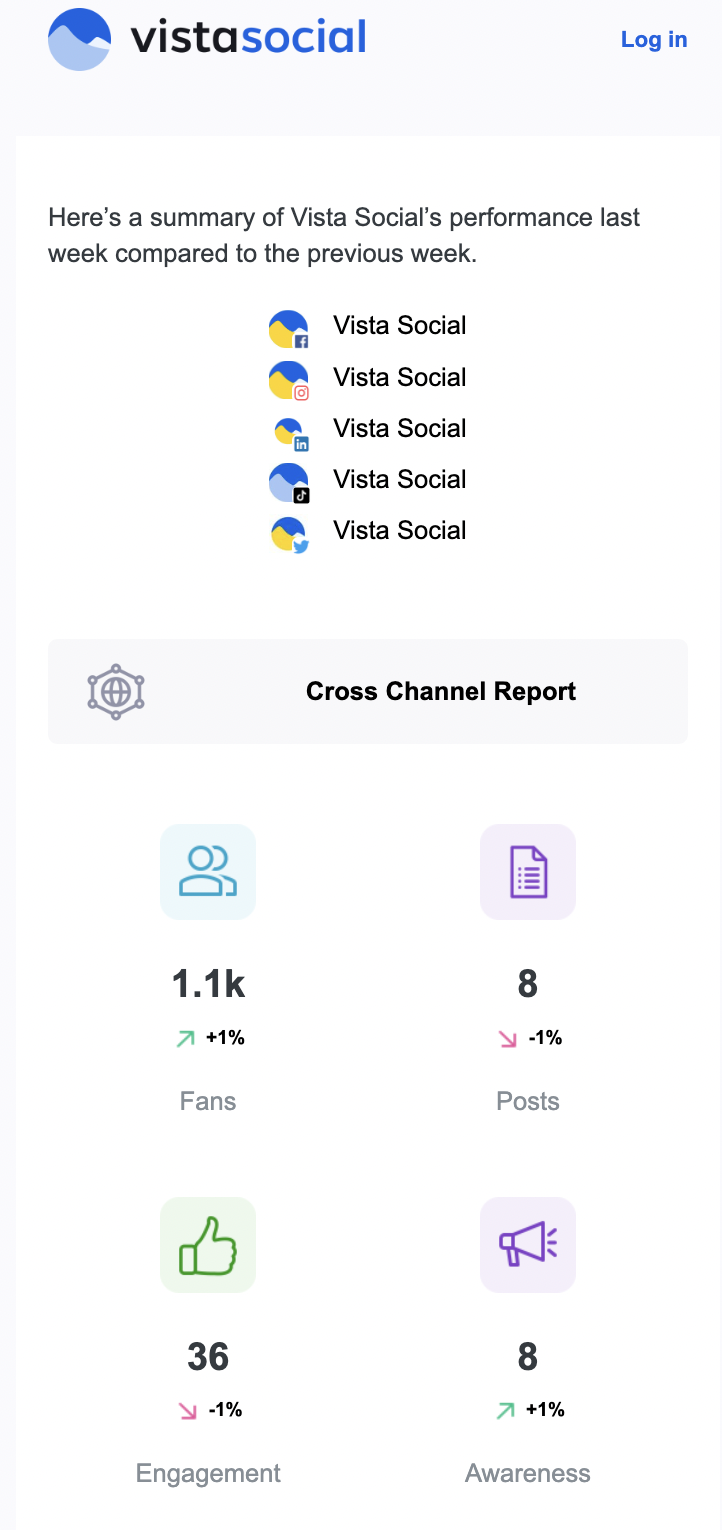 How to enable performance summary email notifications
1. Go to Settings > Account Settings
2. Under Notifications, tick the box to select the performance report that you want to receive:
Weekly performance report - sent every Monday at 9AM EST
Monthly performance report - sent every 1st of the month at 9AM EST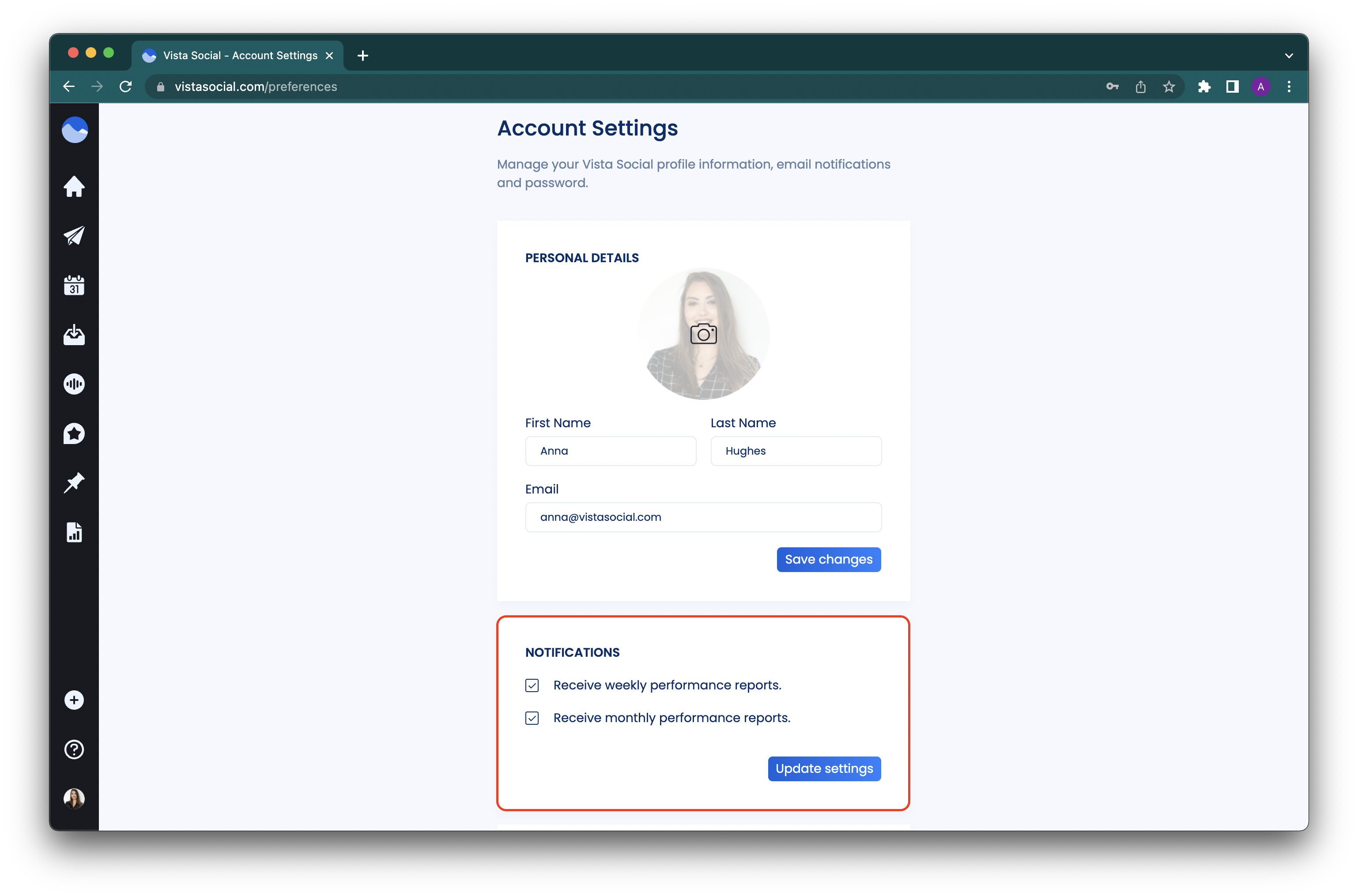 3. Click Update settings and you are all set!
Related Reading:
----
Sign-up now and enjoy Vista Social's fully featured free plan as you get started, or try our full toolkit priced to make social media management affordable!