Do you wish to clone your published content and repost it to a different profile or simply want to copy the same content and make slight changes before posting it again? Vista Social allows you to quickly duplicate posts so you can repost the same content to your connected profiles.
How to duplicate a published post
1. On the Vista Social dashboard, go to Calendar and click on the published post that you wish to duplicate.
2. Click the kebab menu on the upper right hand of the post and select Duplicate post.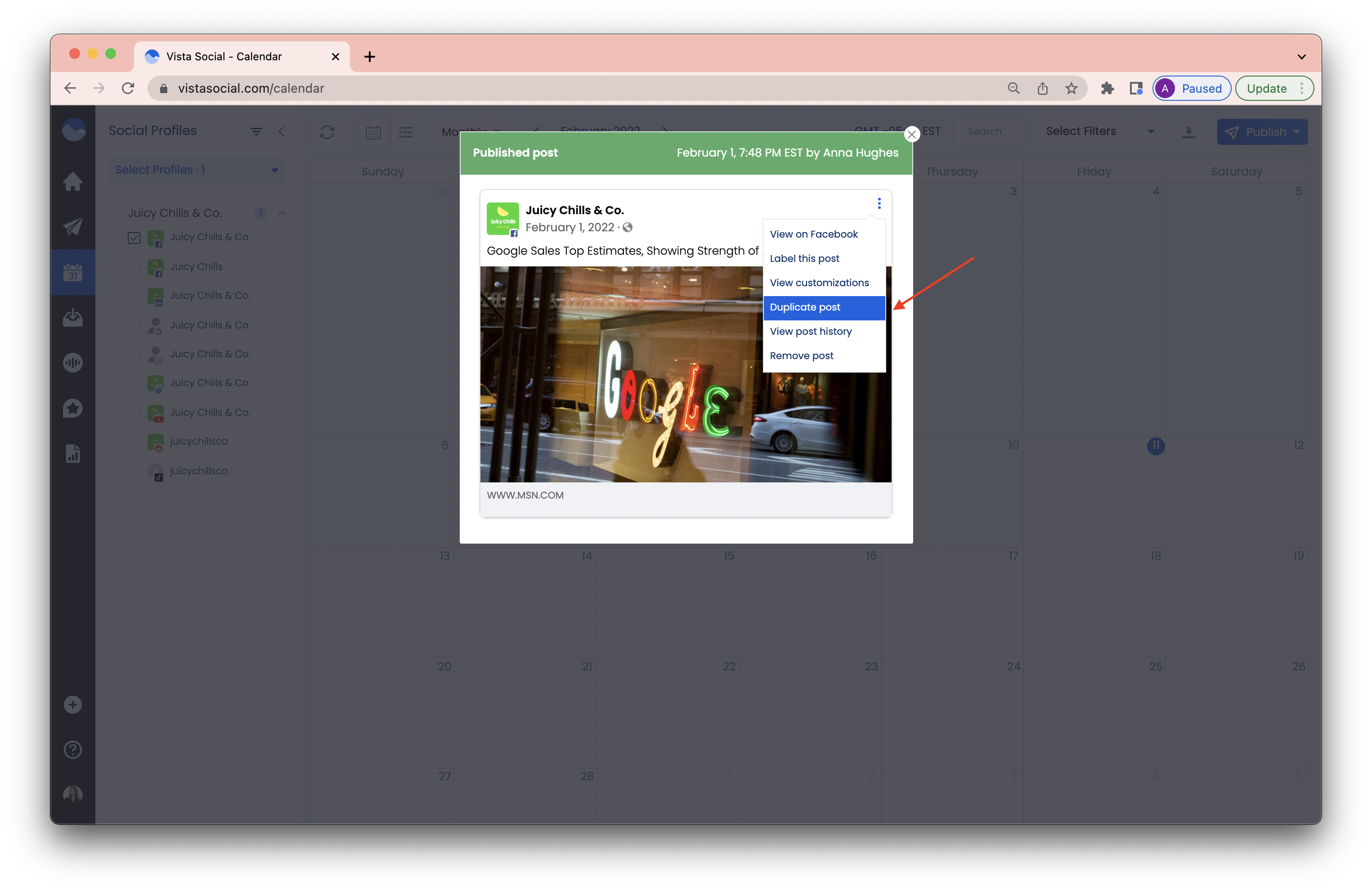 3. The publishing window will open with the same content as the previously published post. You may modify the post (text or link) if you wish or leave it as it is. Choose the posting time options and go to Next.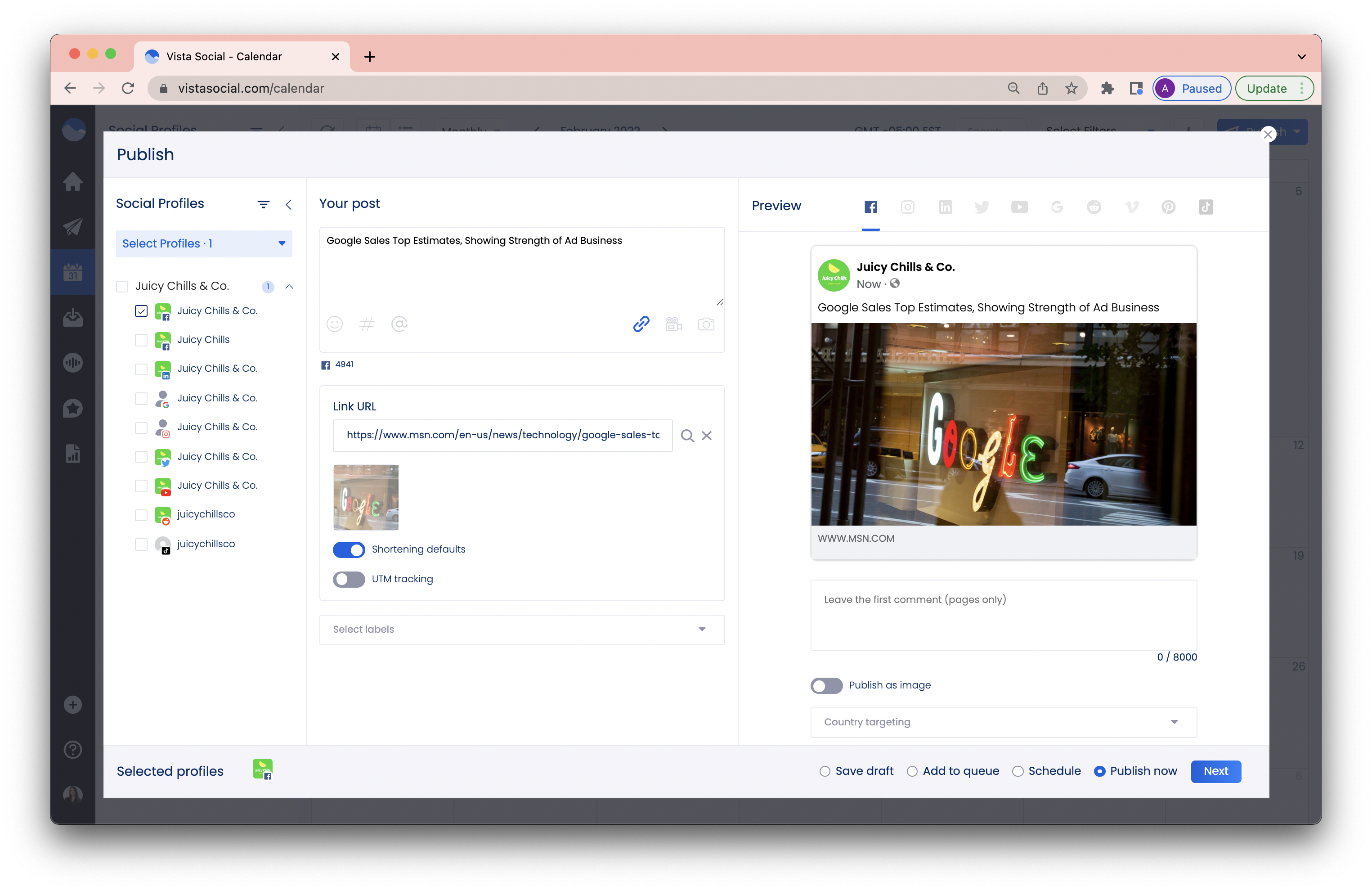 4. If you chose to schedule at a later time, select the date/time to post and click Schedule.