Replying to messages in Inbox
1. To reply to a message in a chat conversation in Vista Social, head over to Inbox page from the main menu.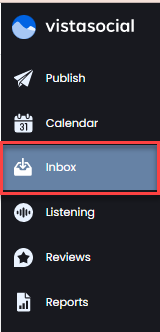 2. As you can see, networks that support inbox messaging can be selected whereas those that do not support reviews are grayed out.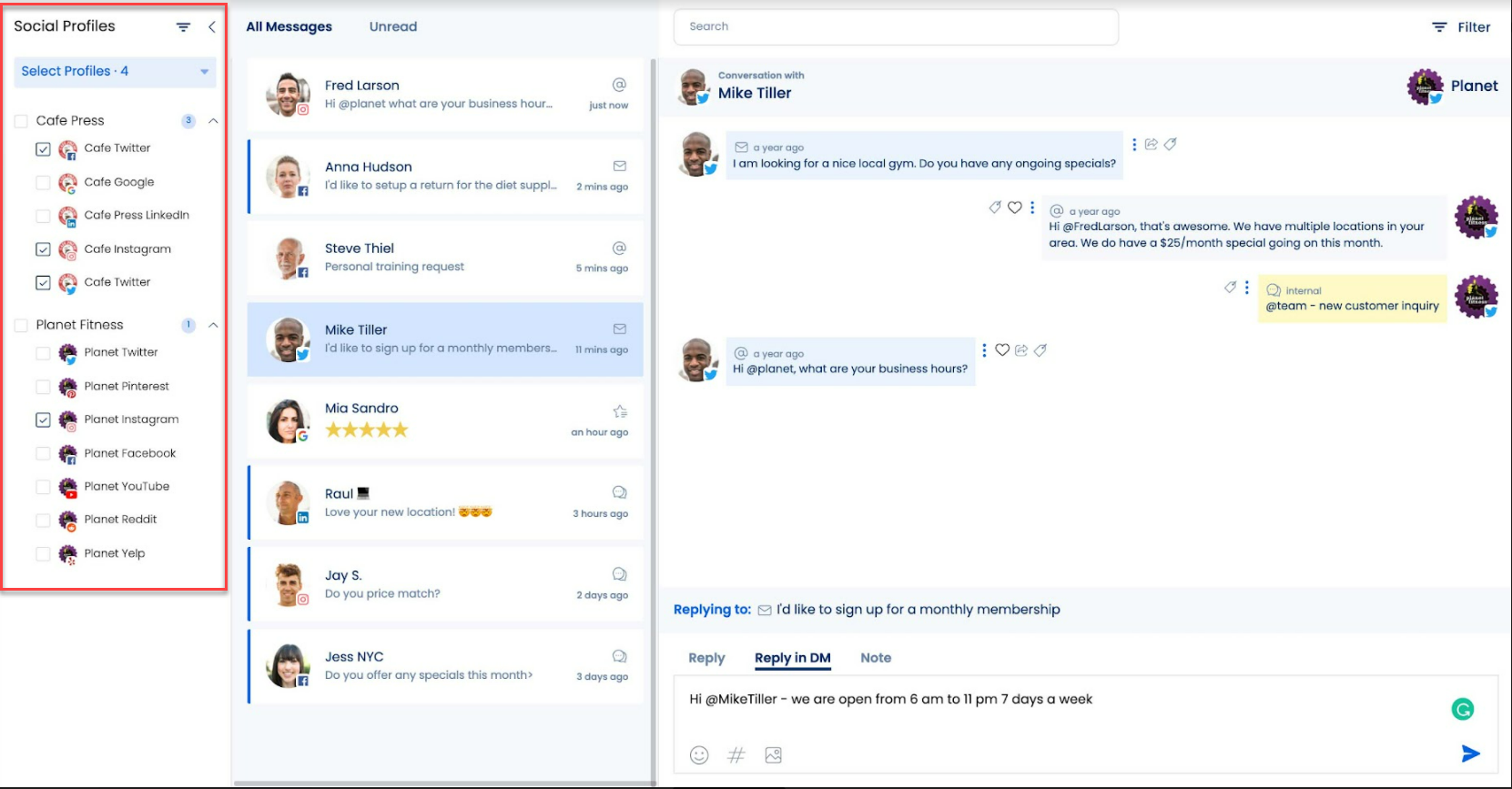 3. Once you are done selecting Profiles, click on All Messages. You may also click on Unread to filter messages you haven't read or responded to.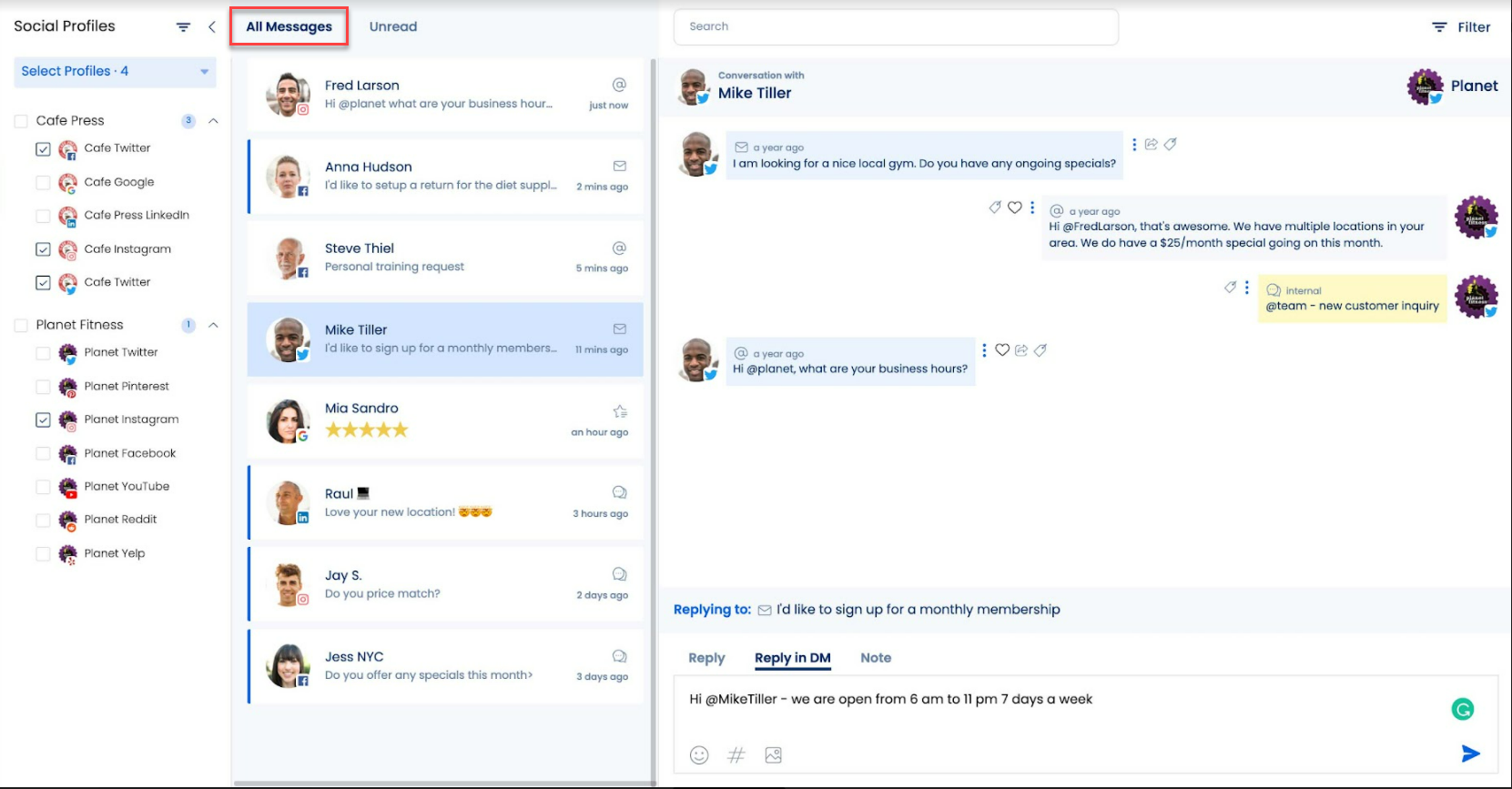 4. On the right corner of the page, you can click on the Filter icon to select different types of messages such as Comments, Mentions, Messages, Reviews, and Shares.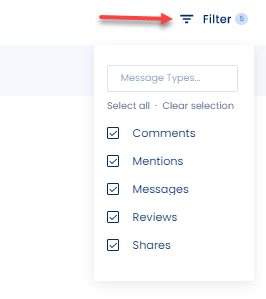 5. There are different types of messages you can use to reply. We have Reply, Reply in DM, and Note. You may click on Reply to respond to the message itself or select Reply in DM for direct messaging and then type your message on the box. Note on the other hand is used for internal messaging within the organization and your customers will not be able to see it.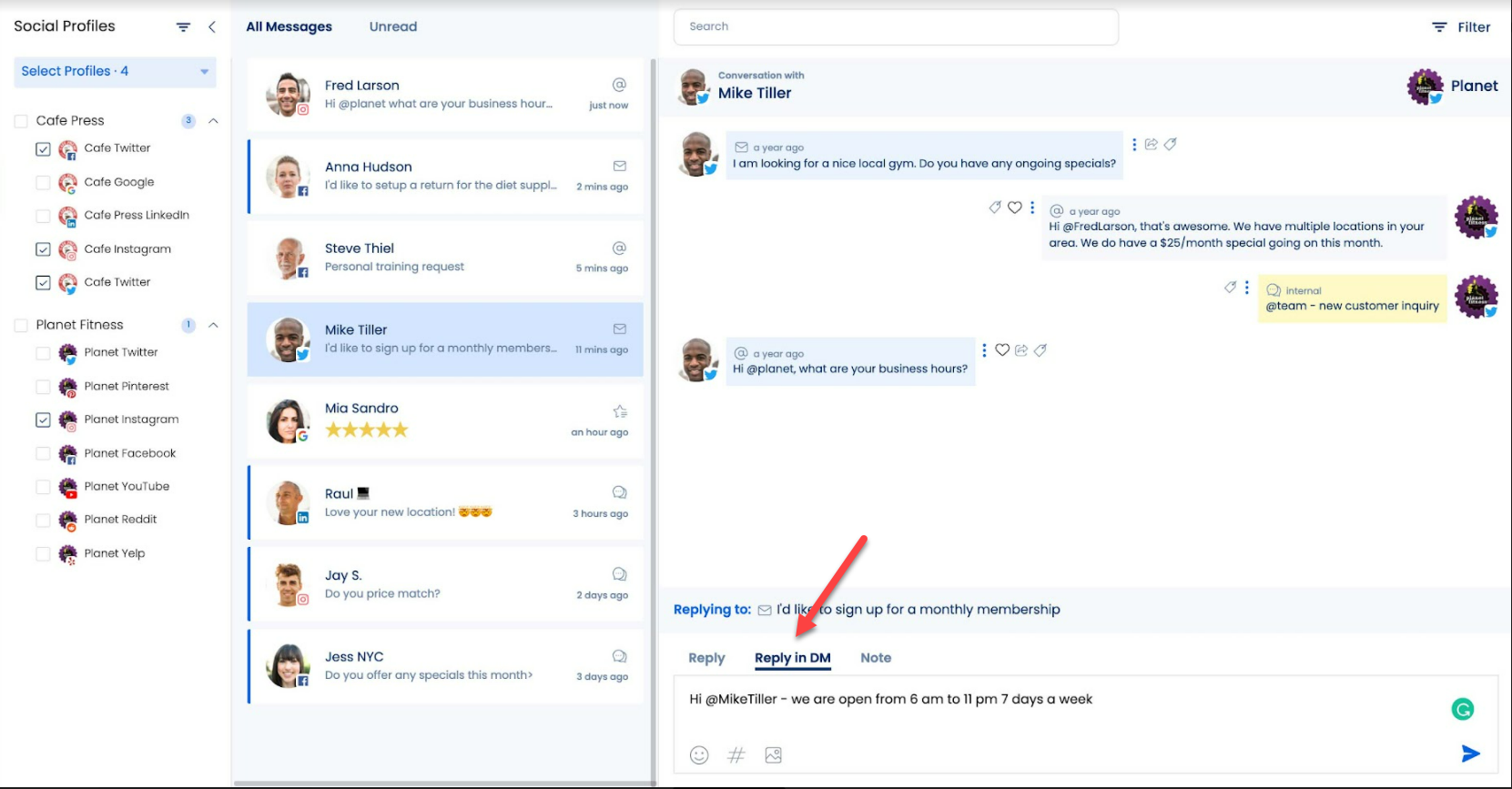 5. Once you're done composing your message, click on the Send button.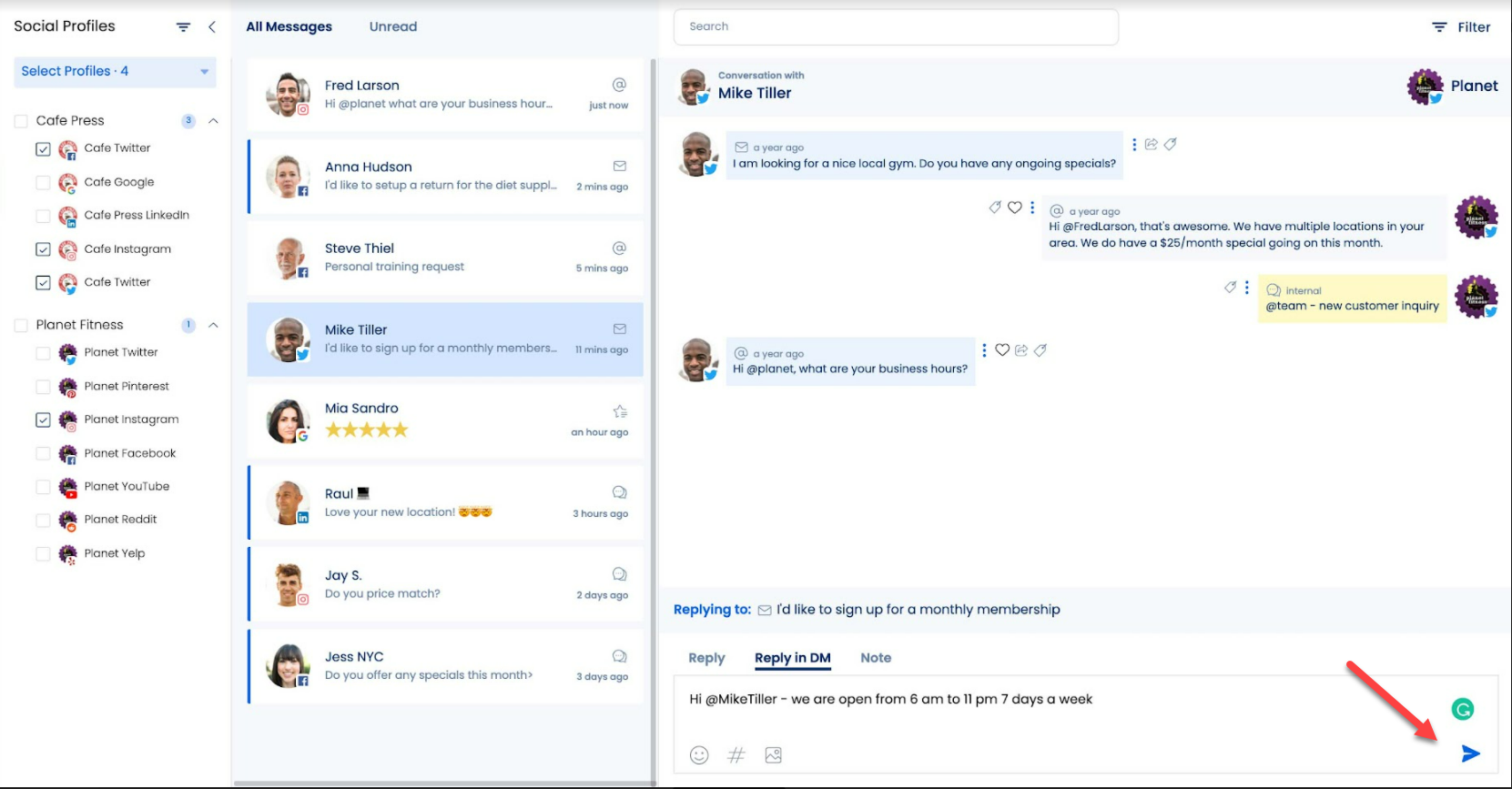 | | |
| --- | --- |
| | Note: At this time, messages and comments come in real-time for Facebook and Instagram only. For all other networks, inbox updates occur on a refreshed schedule, typically every 5-6 hours. |
Related Reading:
How to use internal notes in Inbox
Replying to specific messages in a conversation
----
Sign-up now and enjoy Vista Social's fully featured free plan as you get started, or try our full toolkit priced to make social media management affordable!