With Vista Social, you have the flexibility to assign user permissions based on what you want them to have access to. Currently, we have two types of users:
Admin

Account admin - full access to the entire account including the ability to close it
Entity admin - full access to a specific entity only, no ability to close the account (can be assigned under Restricted User permissions).

Restricted user

- user will have specific feature permissions or read-only access to everything
How to add a user to your organization:
1. Go to Settings > Team Members.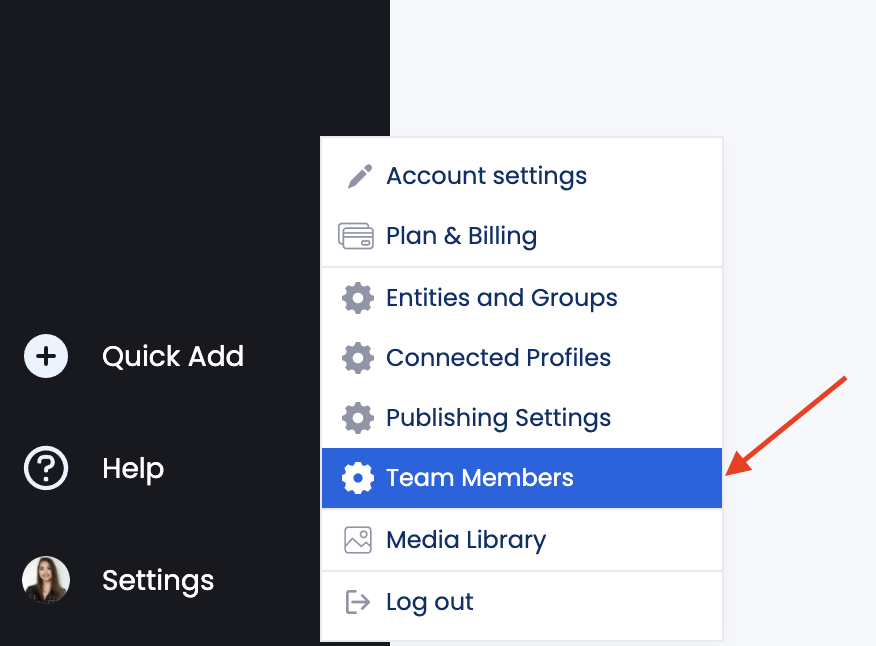 2. Click to select Invite team members.
3. Add the name, email address, and account role and click Save/Continue.
Important Note: If you select Invite as Admin the user will have full access to the entire account including the ability to close it. If you want the user to be an admin of a specific entity only, select Invite as Restricted User and you will have the option to grant them admin access to certain entities.
4. Under Restricted User, you will have 3 options:
Entity Admin - full access to selected entities
Read-Only - user will be able to view everything in the account but not make any changes
Restricted user per feature - grant permissions to the user per feature
If you select the Restricted user per feature, note that you will have 3 permission options - No Access, View, and Manage (Publish feature has an additional Contributor permission wherein users are able to schedule posts but will require review).
5. Assign the permission per feature and click Save once done.
6. The user then receives an invitation via email that he needs to confirm to be able to complete the process. Advise the user to click the Accept Invitation in the email.
7. The user will be asked to complete the process by creating a password. Click Save and Continue.
8. The user will then be redirected to the dashboard, and the features available to him are based on the permissions assigned to him!