How to use internal notes in Inbox
You can add internal notes to conversations and discuss customer questions or behind the scenes with your team or within your organization before replying.
1. To use internal notes in Vista Social, head over to the Inbox page from the main menu.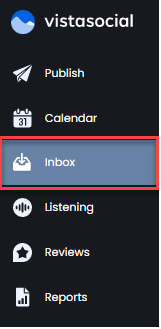 2. As you can see, networks that support inbox messaging can be selected. You may also click the Filter icon, and type in the Profile name in the box.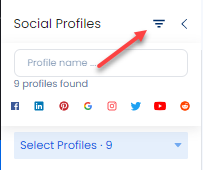 3. Once you're done selecting profiles, Select All Messages to view different messages from different platforms. Or you may click Unread to see messages you haven't replied to yet.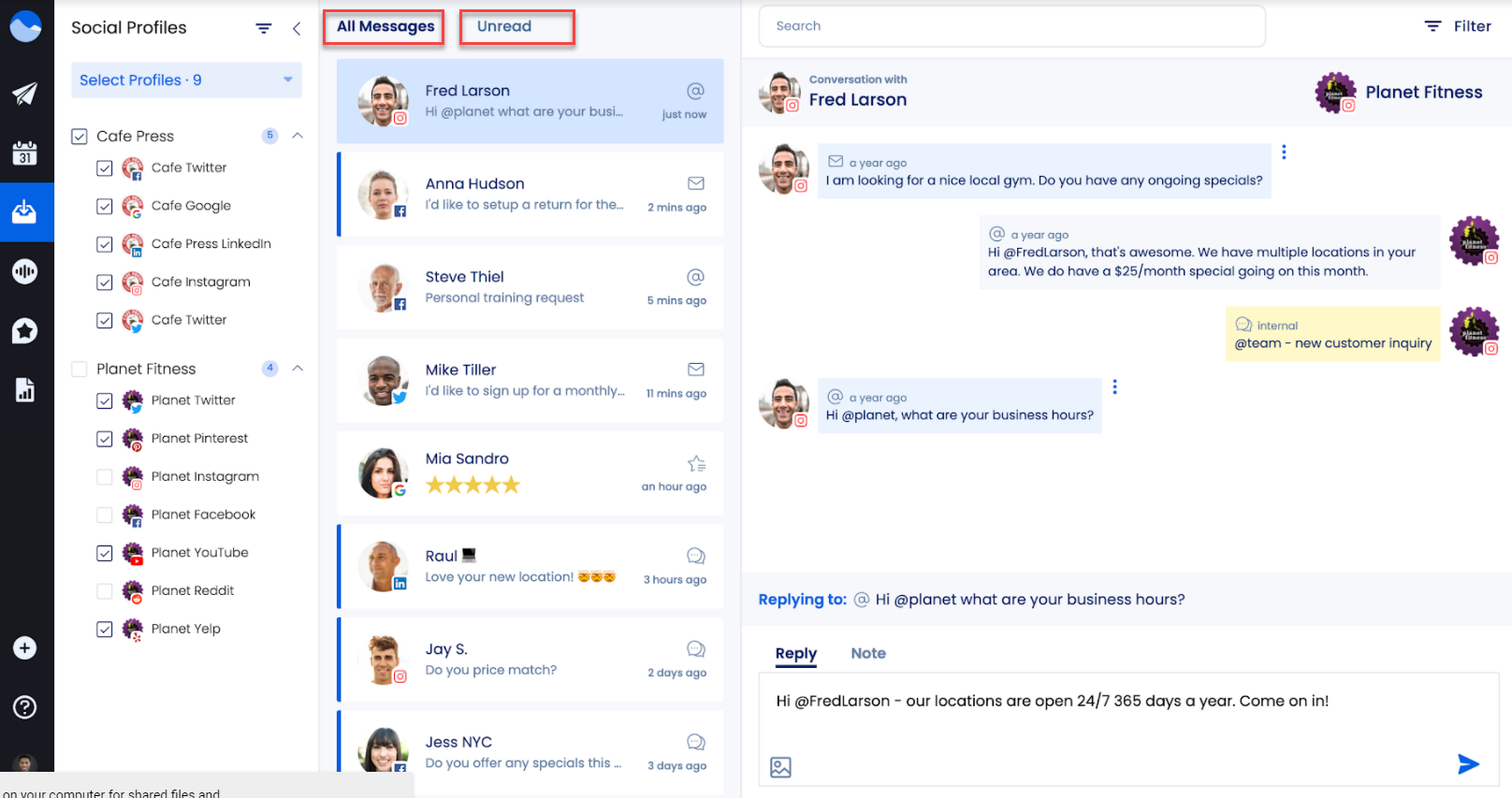 4. On the right corner of the page, you can click on the Filter icon to select different types of messages such as Comments, Mentions, Messages, Reviews, and Shares.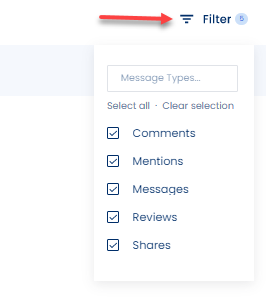 5. Click on Note to begin typing internal notes, sometimes a message needs to be seen by one of your team members to check if there's a better way to answer the customer's question, or maybe you just need their opinion before replying. Type your message in the box and hit the Send icon.