Creating a draft post
1. To create a draft post, head over to the Create icon in the main menu and click on New post.
2. On the left side of the page, you will see Social Profiles. Select the profiles you wish to create a draft post to.
Note that you need to select at least one social profile to be able to create a draft post.
3. Once you're done selecting the profile, you can now start creating your content.
4. Once you're done creating your content, click Save draft.

Managing draft posts
1. To manage your draft posts, go to Calendar.

2. Filter to Draft to show all draft posts.
3. You may edit a draft post by clicking the post in the Calendar.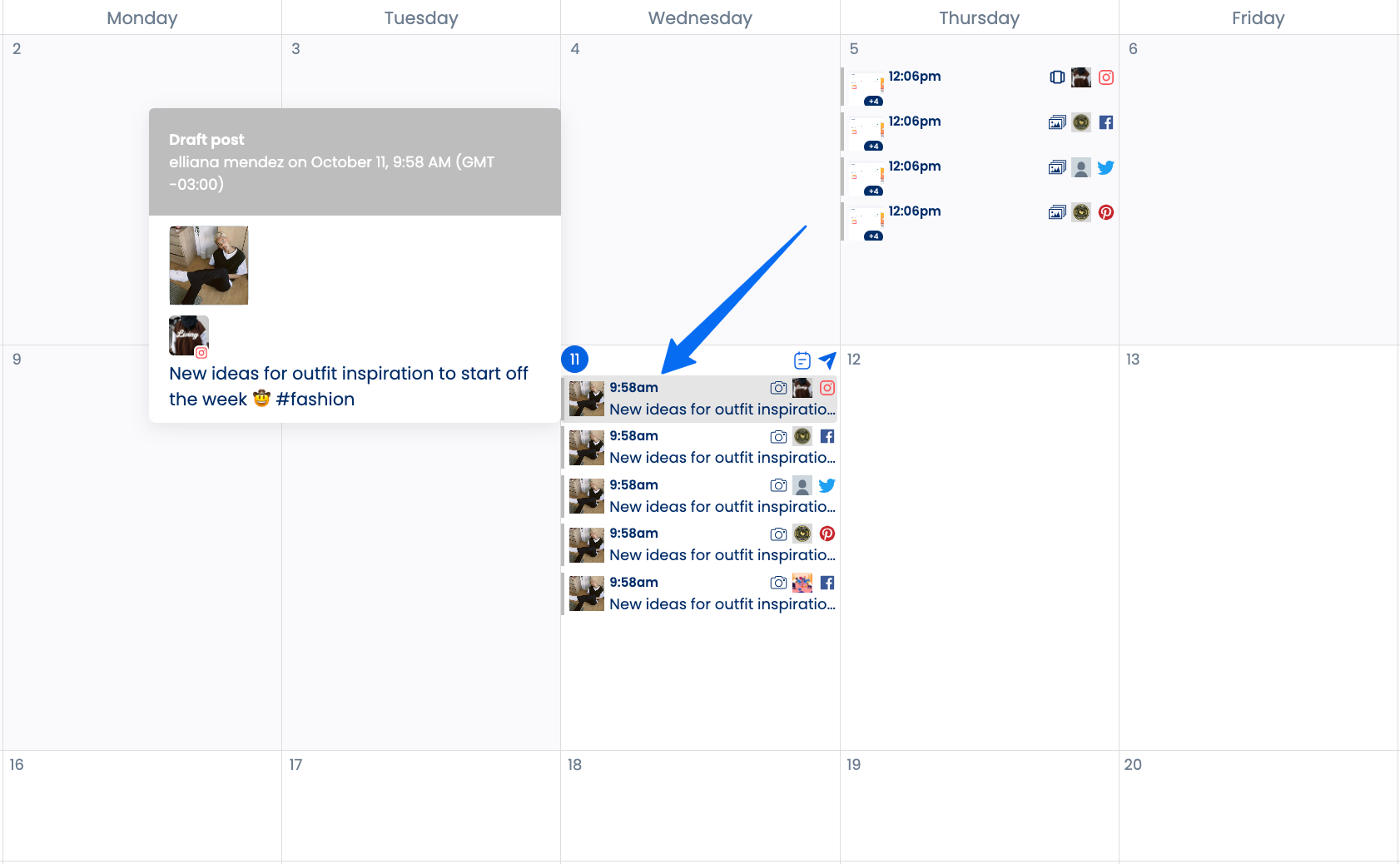 4. You may modify practically everything in the post, such as the selected profiles, content, image, post settings, etc. You may even delete the post if you want to, just note that this action is non-reversible.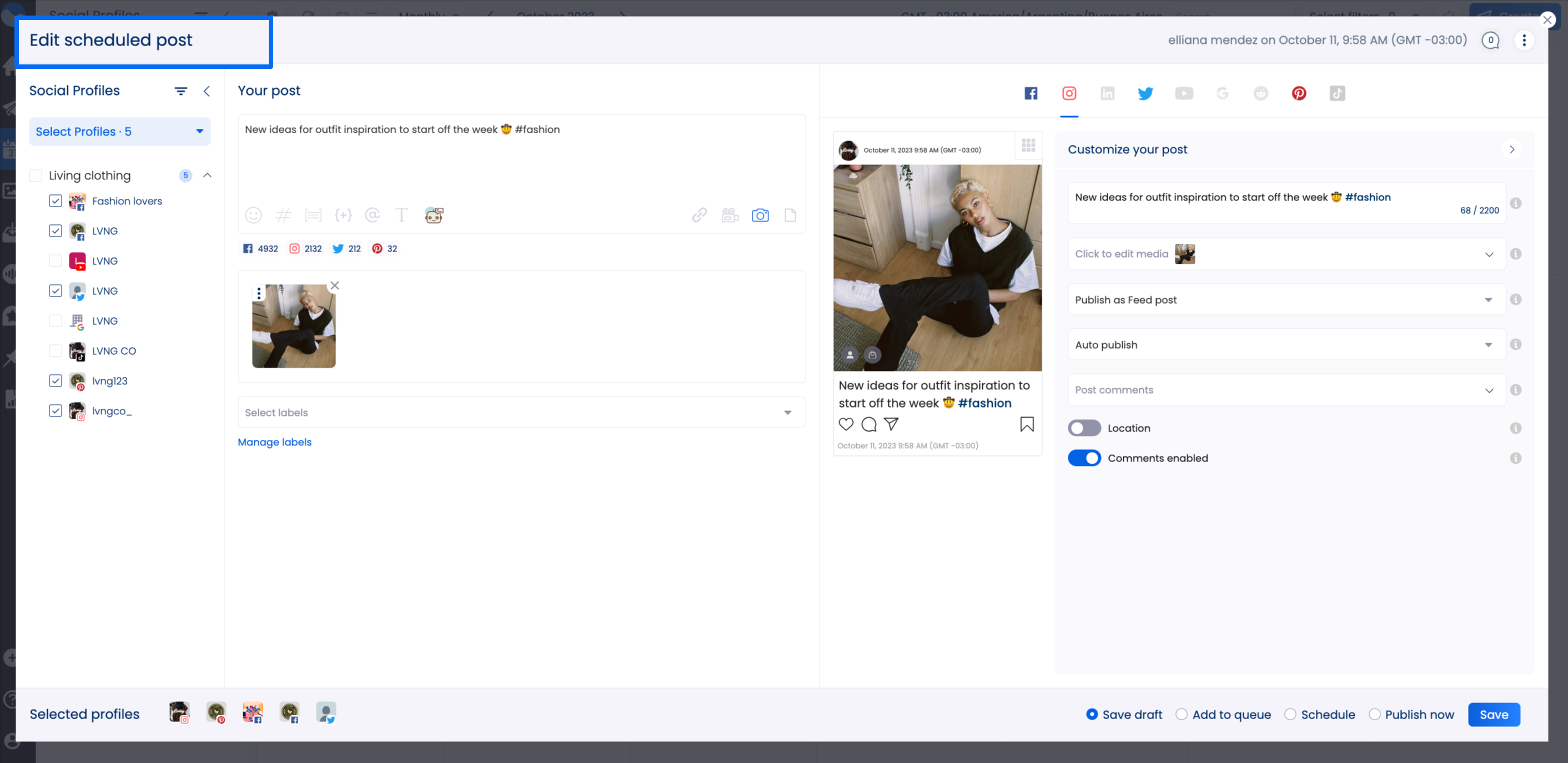 5. Once you are done making changes, either retain it in draft status or schedule the post and then click Save.
Approving draft posts
1. To review all draft posts created by contributors (users that require approval before they can schedule content), simply filter the publishing calendar to Draft and you will see all posts from all users who saved their content as a draft.
Note: If the user scheduled the post, it will instead be under In Review status which you can reject, modify, or approve.
🎥 Feel free to check out our video guide on the entire post-approval workflow here: Creating Post Approval Workflows